It is undeniable that being a student is difficult, especially when tasks pile up. There will be times when academics and personal tasks entangle, making it more difficult to handle everything. Students need help prioritizing and organizing their time properly.
Numerous companies know that students could use a helping hand and have developed mobile applications to aid students in managing their routines and tasks – whether academic-related or personal-related.
Check out some of the best mobile apps for students to help organize their workload and establish routines. Learn about the apps' features, costs, and how to download them.
Microsoft To Do
My Study Life
Todoist
Trello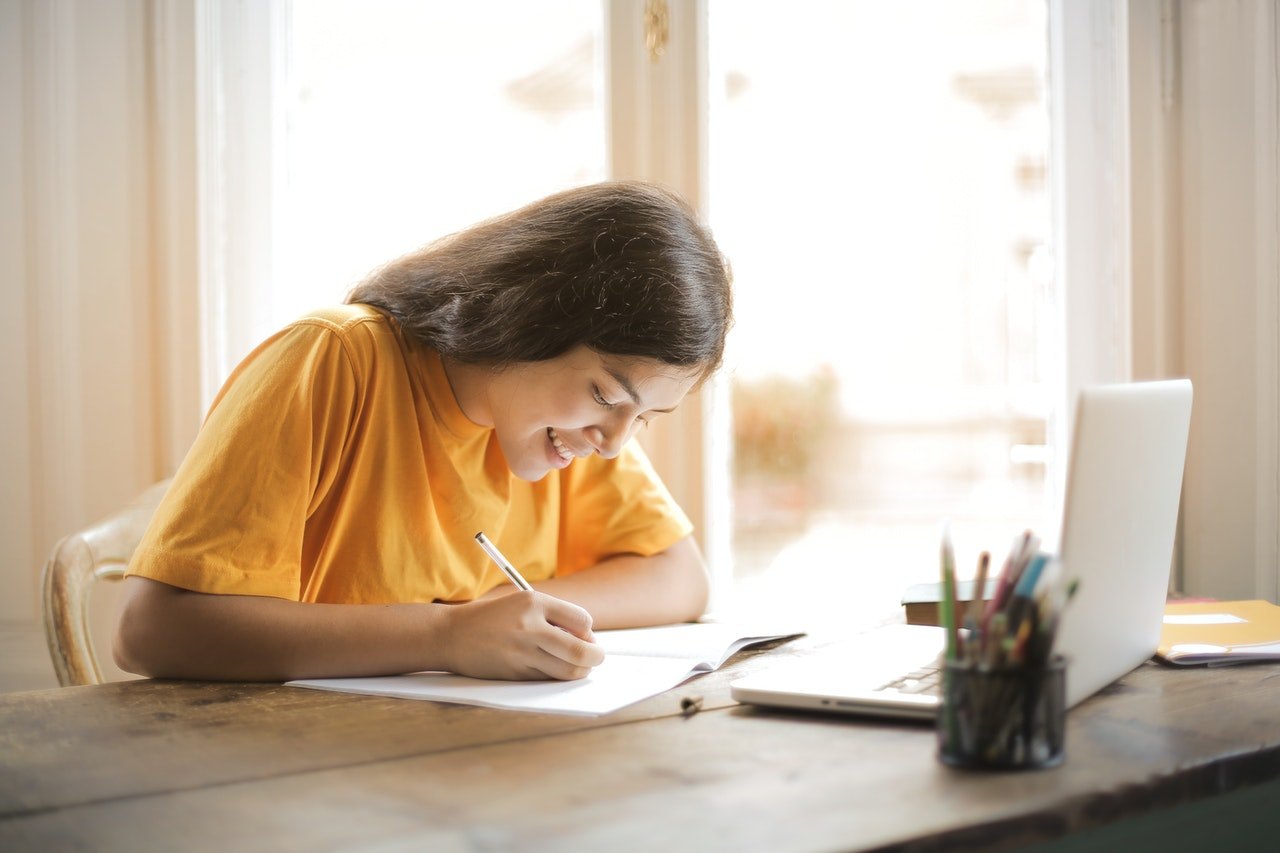 Microsoft To Do
Students tend to multitask in order to handle their academic workload and accomplish tasks efficiently. However, there may be instances that something might slip through the cracks. Fortunately, the Microsoft To Do app is there to help the students.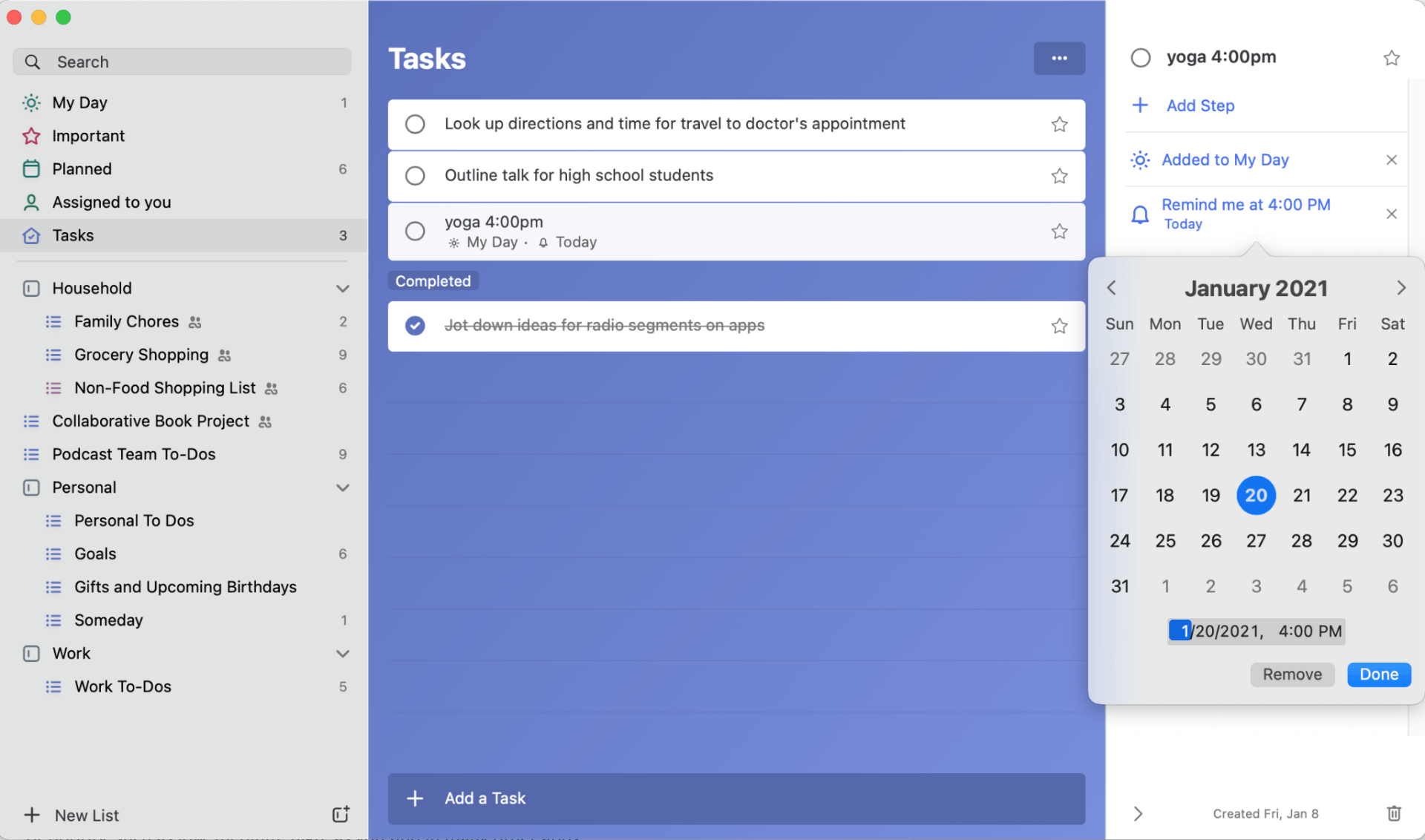 Microsoft To Do aims to assist students as a task management app to help them organized. It highlights the feature of managing their day-to-day tasks by being able to create to-do lists, take notes, plan an event, record collections, and set reminders.
The Daily Planner feature of Microsoft To Do is highly intuitive with suggested tasks through "My Day." The app will try to determine the daily tasks using the previously saved lists. These lists will be accessible across devices to be utilized wherever the user is.
Moreover, the tasks can be organized further by grouping them to finish them all efficiently. The list can also be shared with other people such as friends, classmates, or colleagues, especially if they have a designated work to accomplish for a project.
Installing the Microsoft To Do App
Microsoft ensures that the students will have a highly personalized experience on the app as they can edit the font and color of the backgrounds. Also, students can maximize the reminders setting to not miss out on tasks with a nearing deadline.
Microsoft To Do is not limited to work, school, or productivity purposes only. It can be used for personal lists and errands such as bill planning and shopping list. To complete the details on the tasks, Microsoft To Do allows users to add files to any task up to 25MB.
One of the biggest advantages of Microsoft To Do is that the tasks on other Office 365 apps can be synced on the app. This will ensure that students will not miss out on requirements from MS Teams, emails from Outlook, etc. Download the app rom the Google Play Store or the Apple App Store.
My Study Life
Students take different classes each semester or year, making it difficult to manage or even remember their schedules. The My Study Life app will help students organize their classes, homework, and exams for better academic performance.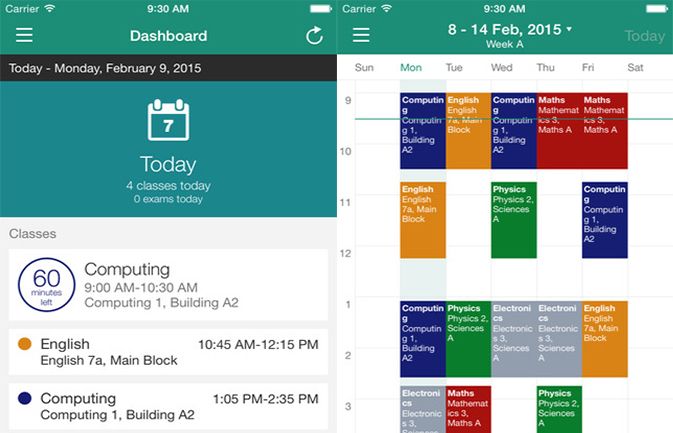 My Study Life received outstanding reviews not only from students but also from teachers and parents. The app is a cross-platform planner which allows the users to store classes, homework, and exams in the cloud. Students can easily access the files on any device and wherever they are.
The app automatically integrates all schedules saved on other linked external apps or tools. Students can check their schedule for deadlines of assignments or projects, regular classes, examinations, and meetings.
Students can immediately see which days will be hectic and can prepare ahead of time. It also allows them to view any conflicts on submissions or exams.
Getting the My Study Life App
In My Study Life, students can creatively organize their schedules by adding backgrounds, colors, and text fonts. It aims to be instantly identifiable for students to not miss out on any important schedule.
My Study Life allows users to include their daily schedule, weekly, and monthly, all easily viewable. The app saves the date and time wherein users can check their daily or weekly schedule on a specific date in the future.
Students can also save the schedule offline, making it easily accessible. The My Study Life app is entirely free to download on Google Play Store and iOS App Store. Students do not have to worry about paying for a plan as all the features of My Study Life are free to be enjoyed.
Todoist
Students must not miss out on one of the best to-do list apps, Todoist. It is recognized as 2020 Editor's Choice by Google, and garners excellent reviews from its 20 million active users. They say that Todoist is best to organize, plan, and collaborate on projects.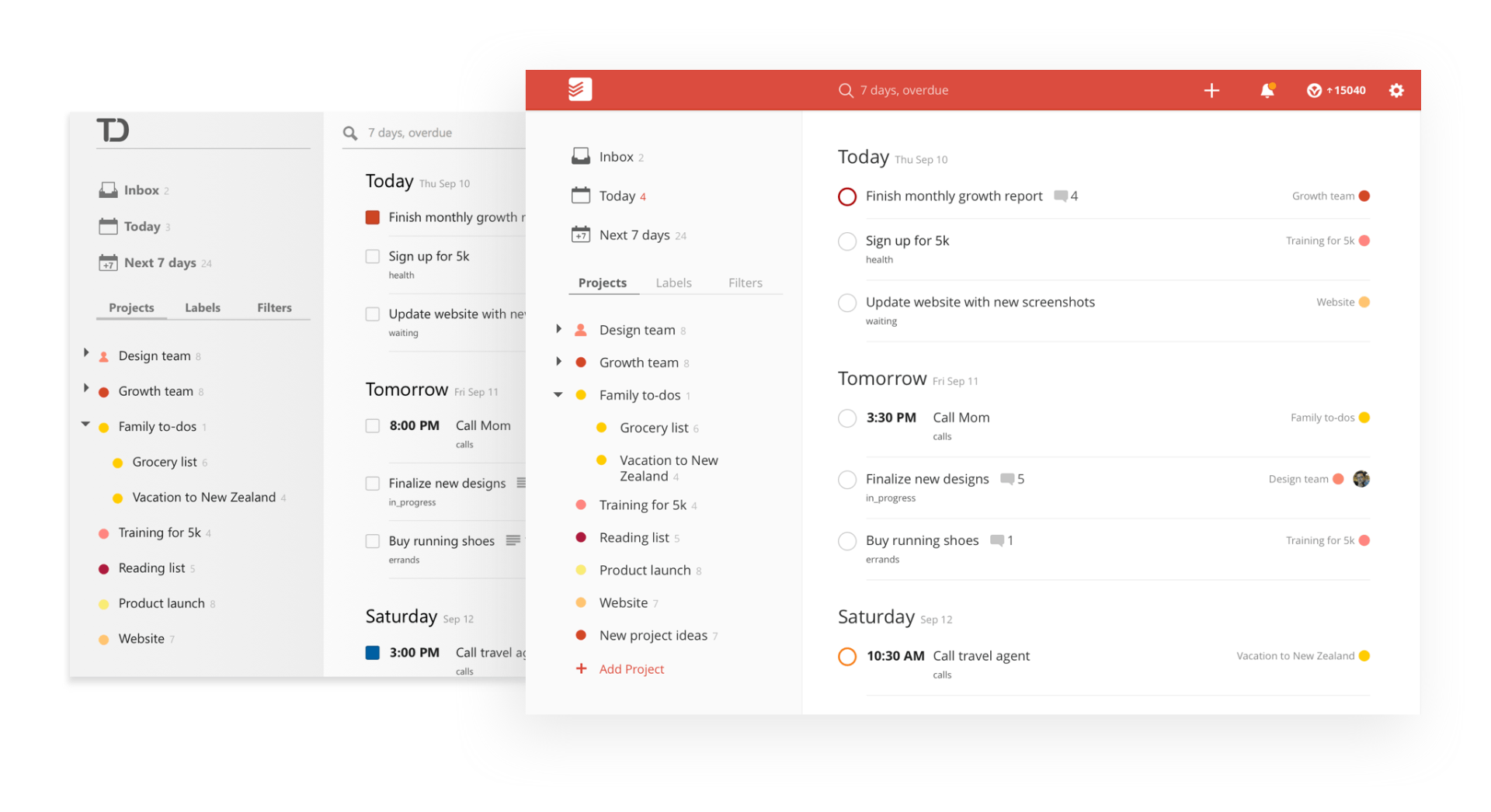 Like any other to-do list apps, Todoist caters to the needs of students to capture and organize tasks as soon as they know about them. It has a user-friendly interface that makes it easy for students to manage tasks depending on their wants, like deadlines, task load, etc.
One thing that Todoist is known for is that it wants to build lasting habits for the users. Students can use the app to establish a routine in their study schedule and tasks. The app will constantly remind the students to accomplish tasks by using the recurring dates feature.
The app also has an excellent notification and reminder feature that users can personalize to finish them efficiently and remember the things to do. Todoist has an exciting way to organize the tasks by setting the priority level of each work. Moreover, the app will provide the progress of the students with their personalized productivity trends feature.
Downloading the Todoist App
Todoist is known for having kanban-style boards to organize projects, which makes collaboration easier. The boards can be easily shared among classmates, colleagues, or friends to contribute their updates on their progress.
The app can also be integrated into other apps like Gmail, Calendar, Alexa, Slack, etc and allows students to stay organized by using their phones, tablets, or watches. Lastly, users can add a lock screen widget, Quick Add tile, and Assistant for a better experience on Todoist.
Students can easily download the app for free on either Google Play Store or iOS App Store. In Todoist, users can only do up to five active projects on the free version. The Pro plan costs $3 per month and allows users to create up to 300 projects among other premium features.
Trello
One of the most popular organization apps is Trello, with over 35 million registered users. Trello turned board planning for workflow and to-do list digital. The app is a visual tool to help students organize their works, as Trello is highly customizable to fit the users' needs.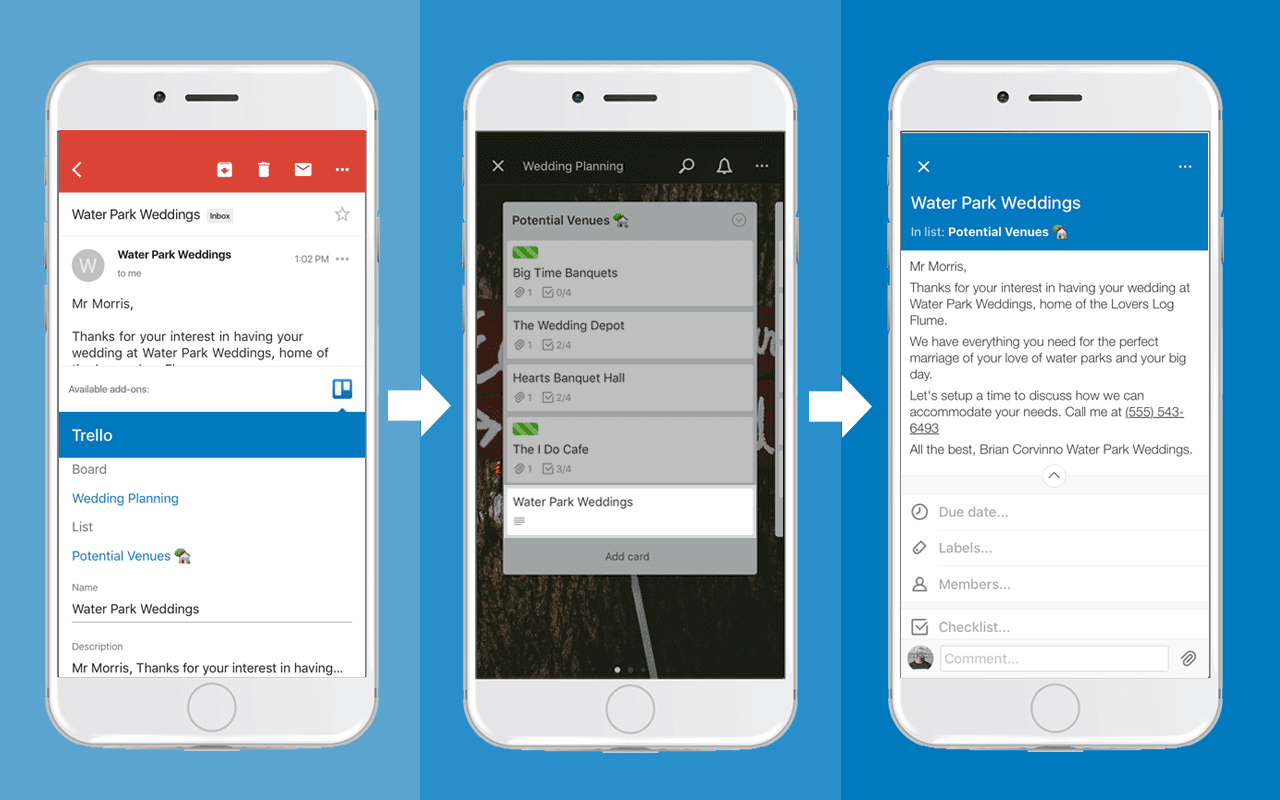 Since Trello is a visual tool, the app has a user-friendly interface that lets students visualize their plans and tasks at a glance. The app uses the idea of boards, lists, and cards. The boards are the main project that the students need to accomplish, and it contains subtasks.
Trello encourages users to break down the main tasks into little ones so as not to feel overwhelmed. The students may utilize the lists that they can add to the boards. For example, they may add lists of the tasks they already accomplished, are currently doing, and plan to do in time.
In this case, students will have a vision of their progress of the main task using their accomplishments on the subtasks. Each subtask can be put into cards that will be part of the list. These cards are highly customizable with texts and images and can easily be moved from one list to the other.
Getting the Trello App
Students can enjoy the freemium model of the Trello app, but they are only given a limit of five boards. A subscription to Trello costs $5 per month and has an opportunity to collaborate in a small group. There is also a subscription plan for a larger group of 100 individuals, costing $10 per month per member.
Trello allows premium subscribers to share the boards with other users. In this case, students can work with a group on a project and have a way to check the progress of each member in their assigned tasks. The app also provides a calendar view of the due dates.
One of the most valuable features of the app is that the saved documents, images, instructions, and other files can be backed up on a storage cloud, which the students can access on any device and even offline. The Trello app can be downloaded from the Google Play Store or the App Store .
Conclusion
Even though students juggle many tasks for their academic and personal loads, they do not have to worry as there are many task management and productivity apps to help them. The apps aim to assist them in managing and organizing their tasks – big or small.
Thankfully, the best apps are available across operating systems and for various compatible devices. By having a strong, customized, and organized schedule, students can focus on their studies rather than their workload.
Spanish version: Aplicaciones para estudiantes para organizar su rutina
Last updated on May 23rd, 2023 at 02:22 am