Traveling the world is one of the most fulfilling learning and recreational experiences people have the privilege of participating in. It offers a way to understand how people from other cultures live their lives and express themselves.
The main challenge of traveling abroad is the lack of a mutual language to help facilitate communication. Yes, tourists can learn critical phrases to navigate their travels, but there are more in-depth communication cases.
Having a more dynamic conversation with a local is a way for travelers to immerse themselves in the culture, enhancing their experience. A translation app like iTranslate can be of great help.
Learning About iTranslate
The best way to describe iTranslate is that it is a conversation translator. It lets two people speaking two different languages understand each other with the help of a smartphone or a tablet. It is designed to make translations a handy and accessible resource.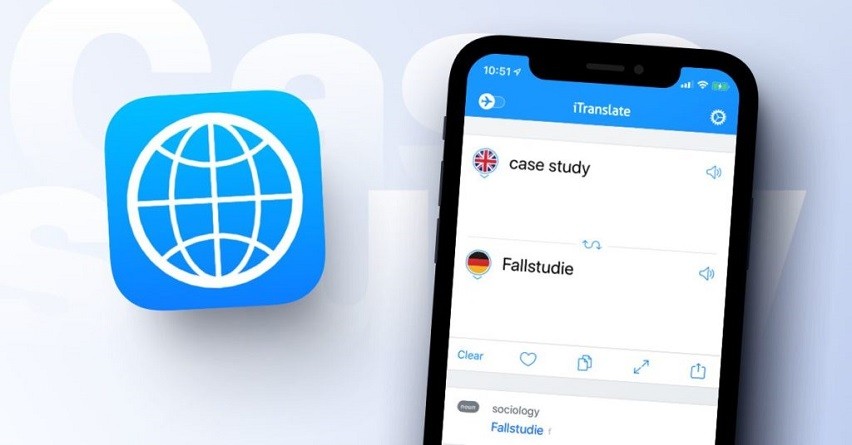 This application allows users to translate words, sentences, and conversations in different ways. Some of the most useful tools incorporated in the app include voice-to-voice, keyboard, and text translations. Users can easily switch between modes when needed.
Aside from being a translator, this application also contains other resources to better communicate with locals. It has a built-in dictionary that offers meanings of words in just one app. It also comes with a phrasebook for easy and essential phrases.
The dictionary not only offers meanings but also instructions on how to correctly pronounce the words. This way, users can put in some effort in learning the language and saying words correctly.
More Than 70 Languages Available
The application attempts to cater to more people traveling to different places worldwide; this application can translate over 70 languages, including Afrikaans, Bulgari, Polish, Fijian, French, Russian, Tamil, Thai, and many more.
All of these languages can be translated to and from English without hassle. This can be done through the different translation modes offered by iTranslate, such as text, keyboard, and voice translate.
If, for example, the user fails to recognize being spoken to by the other party, they can easily use the auto-detect function of the app. With this, the system will 'listen' to spoken communications and automatically determine its language.
Downloading and Using iTranslate
iTranslate is a fairly accessible application because it is available on some of the most popular devices such as the iPhone, iPad, and Android. It is easily downloadable via the App Store and the Play Store.
A great thing about this application is it is free to download and use. It offers some of the most comprehensive features for free users, so people do not feel compelled to purchase a pro version to get some of the most useful features.
In the free version, translations for all available languages, voice translations, audio outputs, changeable voices, switching between dialects, dictionaries, and phrasebooks. All these features are geared toward offering a worthwhile yet free experience.
The free version also includes widgets and flashcards for learning new words and phrases daily, without launching the app. With the help of the widget, users can learn right from their home screens.
Additional Pro Features
While this application is free to use, it offers a Pro version. This is for people who are willing to take out a few bucks for additional and premium features. It offers a more accessible and advanced translation service.
The Pro version lets people use their camera to translate texts without entering the text through their keyboards. It also has an AR mode for object translations and voice-to-voice conversations.
Moreover, the application has an offline mode, which lets users access these translation features without an Internet connection. This is useful for travelers who are always on the go.
Real-Time Translations
The strongest iTranslate feature is its real-time translations. Users do not have to wait to get their translations. Instead, they can simply input words, phrases, and sentences, and the results can be instantaneous.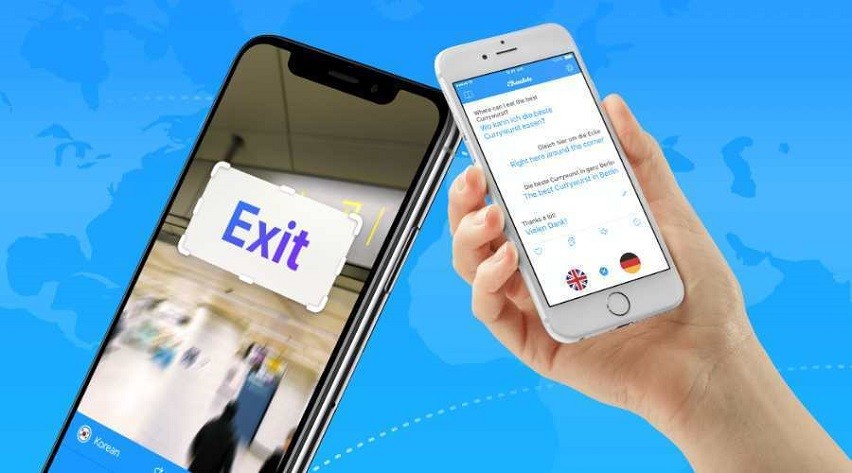 The best thing about this app is its conversational mode. Users can simply speak out what they want to say, and the app will listen to their words and translate them in the process. Then, the system will read the translation aloud, making it easier to converse with a local.
The different modes offered by this application make it useful for all kinds of situations. Users can simply enter texts, automatically translate by typing, or search for unfamiliar terms and phrases.
To ensure that you do not struggle with misunderstandings during your translations, the application also offers verb conjugation guides. This tool can offer great valuable assistance when communicating and learning languages with more complex conjugation structures such as Spanish.
Camera Translation
Aside from real-time translation, the app also offers camera translations. This is useful in instances in which users cannot enter texts into the app because of differences in writing systems. You just need to take a photo of the writing you want to translate.
The application will then change the writing in the photo to text and offer you a translation for it. You will find this feature useful when you need to translate menus, cards, signs, and many other things while traveling.
For help reading and pronouncing the words, this application has a transliteration feature, which Romanizes non-Latin characters.
Accessible and Convenient
What makes iTranslate a wonderful application is the accessibility and convenience it offers. Almost everyone in the world has a smartphone or a tablet. For travelers, these devices are essential, especially as they serve as extremely portable and powerful computers.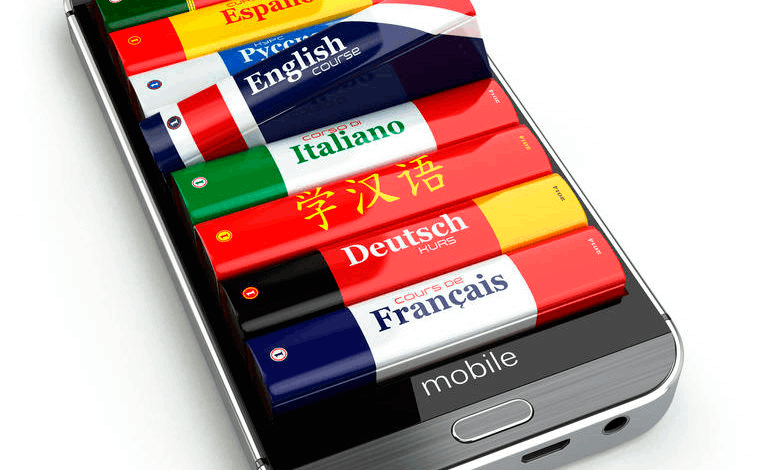 With iTranslate installed in these devices, users can simply whip out their phones or tablets and start communicating. Such devices are equipped with everything needed to use the different translation modes, including a mic, speaker, keyboard, and camera.
This application makes communicating in a different language convenient because of its smart assistant integration feature. Users can easily create Siri shortcuts to quickly pull up this application when needed.
The integration feature also allows users to quickly and easily access specific features of the application even when hands-free. This minimizes the necessity of holding devices all the time, leaving their hands free for other activities.
Smartwatch Connectivity
For better accessibility, this application can be connected to smartwatches such as the Apple Watch and other similar devices. This makes translating texts and words much faster and easier as any communications the user need can go through the watch.
So, even when their phone is in their pocket or bag, users can easily wake Siri up to translate voices and conversations without taking the device out of its safe place.
These watches are often equipped with mics, giving them the ability to hear what needs translating. They also have screens to show translations, albeit in a much more cramped display. Plus, this connectivity feature makes using iTranslate much cooler.
Ease of Sharing
For users who have friends traveling along with them, the share feature can help impart particular information they gathered through iTranslate using its built-in sharing. This can help minimize confusion when communicating in real-time.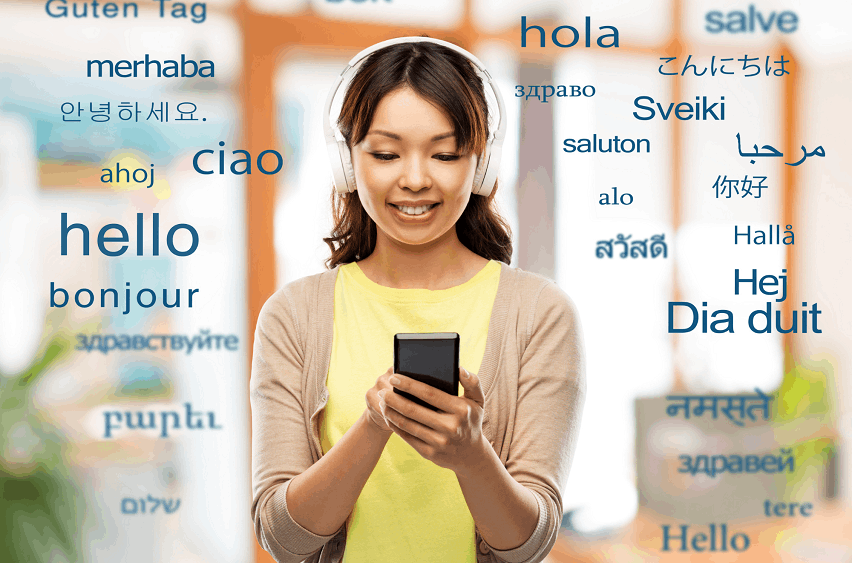 The share feature can also help users when they need to refer to a previous translation by sharing the translations to their own messaging accounts. This is a great way to find past entries to study the language.
The app offers a more efficient and effective approach to do this by integrating a Favorites function. It lets users save frequently used translations for later use. This minimizes the need to run words or texts multiple times.
Those who failed to save their favorite translations can visit their Translation History. This contains all the past entries, which make it easier to go back to their previous translations.
Translate Texts on Any Apps
To make getting translated texts much easier, the application can also be integrated into other applications. When traveling, there are specific apps used by the community that can help tourists navigate the place. Usually, these apps are in the local language.
If these applications do not have built-in translations, iTranslate can do the work. The Share extension feature can translate any texts selected in other applications. This makes it easier to switch between apps.
Should they find the translations inadequate, users can look at alternative translations that may be more correct based on the context. This offers a more in-depth understanding of the language, especially as words can definitely have multiple meanings.
Conclusion
Translating words and texts from one language to another is essential for people traveling overseas and even for those interacting with non-English speakers in their areas. With the help of iTranslate, users can make communications more effective and efficient.
Minimizing misunderstandings and maximizing information exchange is the goal of iTranslate. Using this application to learn the language, users cannot only communicate but also immerse themselves in the local culture, including the language, food, and many more.
Last updated on December 28th, 2022 at 07:06 pm