As the world transitions to a digital one, almost everything has become available online. Even some physical things we love are slowly turning into virtual or digital versions. This is brought upon by the continuous innovation and advancement done by humans in utilizing technology.
At present, people do not need to go to the library because they can access information and resources anywhere and anytime. This is because books nowadays are published not only physically but also online. Hence, there is the rise of electronic books or ebooks.
Thus, digital libraries have become popular as people look for books online. These libraries can hold as many books as a physical library, but the information can be accessed with just a few taps on user's phones or laptops. Check below some of the best digital libraries to download ebooks.
Open Library
Project Gutenberg
Universal Digital Library
Wiley Online Library
World Digital Library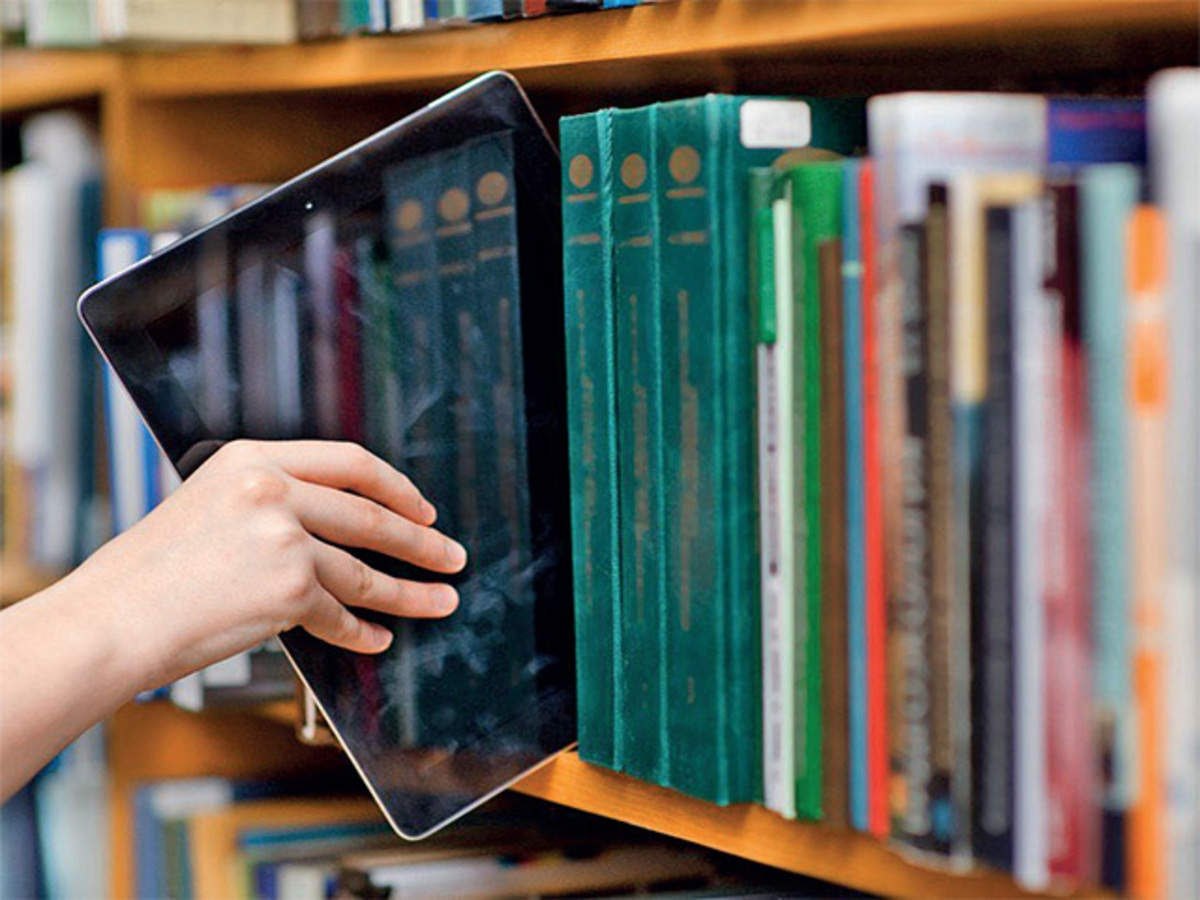 Open Library
Holding the record of most books available for its users, Open Library aims to be the web page that contains all books ever published. It may sound obscure, but it is doing so as it already collected over 20 million works.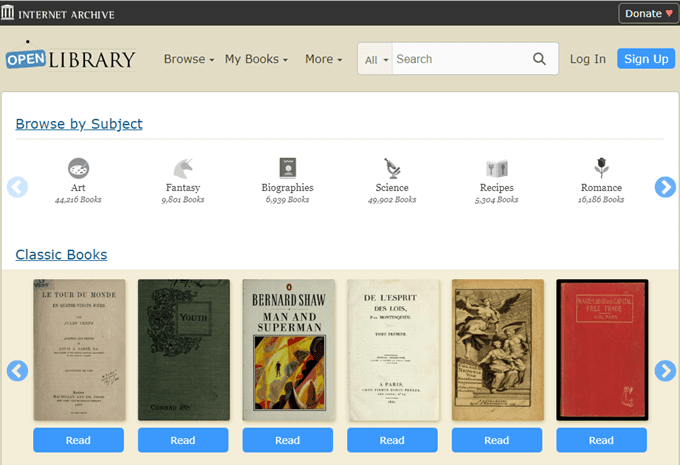 True to its name, Open Library is open for everyone to download and add books. The library also encourages its users to contribute to their collection. It is considered an open project wherein its software, data, and documentation are transparent and open for everyone.
Kahle/Austin Foundation and California State Library grant funding for Open Library to maintain to operate as an internet archive.
The digital library was launched in April 2008, and it has become an online shelf of books and reference materials of which people need or want to share.
Reading Ebooks from Open Library
As a relatively large library, people will indeed find the books they want. However, Open Library ensures that users will not have difficulty searching for them as they are categorized labeled.
With Open Library, people can access books that are available to be read online. However, certain books are meant to be borrowed, operating the same way physical libraries do. Thus, people are encouraged to sign up on the site to be eligible for borrowing a book.
Although all the books in the Open Library are free to use, not everything can be downloaded as the site makes some restrictions.
Project Gutenburg
With the general intent of encouraging people to create and distribute ebooks, Project Gutenberg has grown to become one of the go-to digital libraries for people looking for free ebooks.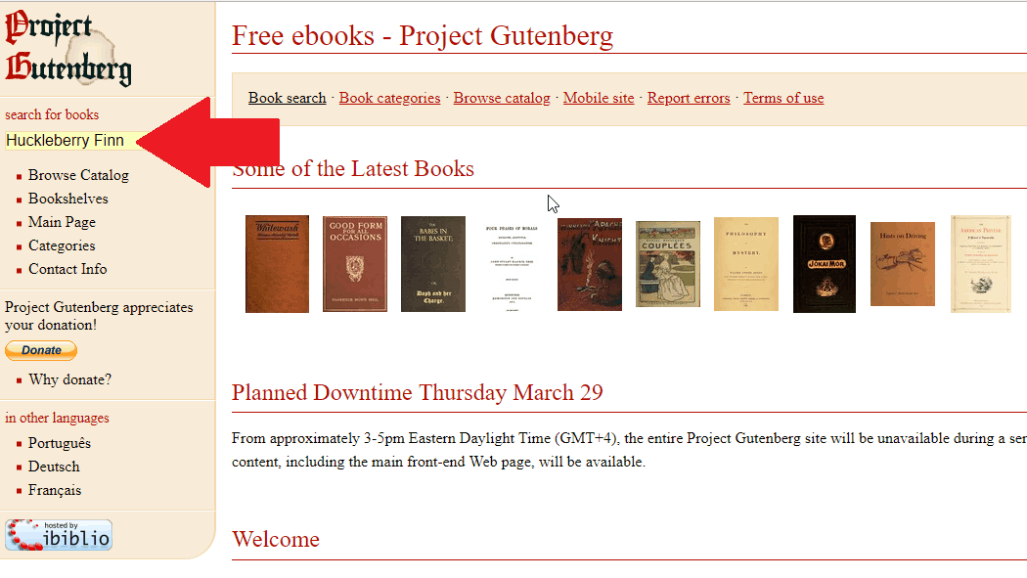 Micheal Heart created the first-ever ebook after typing the U.S. Declaration of Independence on a computer out of a whim. He also founded Project Gutenberg in 1971, which aims to digitize and archive cultural works. He also encourages people to participate in the distribution of ebooks.
Project Gutenberg is the oldest digital library. To ensure that people can access and enjoy available books, they mandate that the materials provided are in open formats to be used and opened across devices.
The digital library runs with the effort of volunteers who believed in the cause of the project. The team aims to ensure that the materials published will be long-lasting, so they partnered with several organizations for financial support.
Downloading Ebooks from Project Gutenberg
People do not need to sign up or create an account on the digital library site. Anyone can download the books or titles they wish to read from Project Gutenberg. They just have to choose from its selection of 66,000 ebooks that continues to grow.
The site provides basic information about the book, such as its author, language, category, release date, copyright status, and the number of downloads. The last step is choosing what file type the person would like to download to fit their device and preference.
The available options are: read the book online (HTML), EPUB with images, EPUB without images, Kindle with images, Kindle without pictures, or plain text only.
Universal Digital Library
Universal Digital Library aims to curate all books published in the world on a website by digitally preserving them. Moreover, it wants to make these books freely available for people who wish to have access to works involving literature, art, and sciences.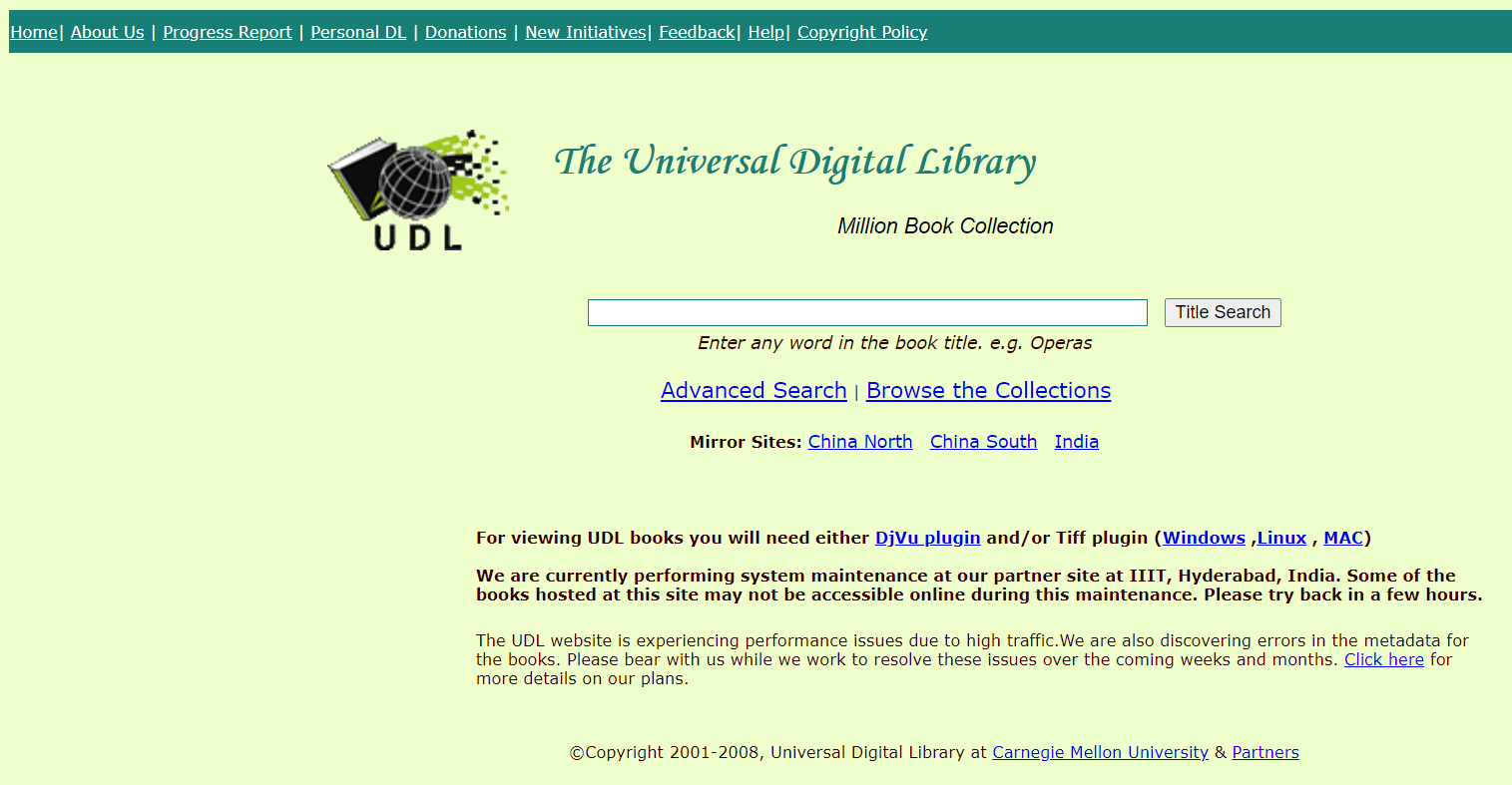 Interestingly, Universal Digital Library envisions itself to become free access to all human knowledge available. Thus, the site contains a free-to-read and searchable collection of books. Their goal is to continuously add books to their library until they reach 10 million.
This project of collecting books was founded at Carnegie Mellon University and spearheaded by Dr. Raj Reddy. They have partnered with several academic institutions and organizations in the United States of America and China to expand their library.
Rooted in their observation that libraries are unevenly distributed globally, they wanted everyone to have access to these resources online whenever and wherever they are.
Downloading Ebooks from Universal Digital Library
With the assurance that everything on the site is well-chosen and adequately curated, people can access the collection of books for free. They can start searching the title in the search tab or do an advanced search by providing further details to filter for.
They can also browse the collection by scanning through the book title or author's last name that begins with a specific letter. The collection is also categorized according to its year of publication, subject, and language.
People must note that some books are only available to be read online while some can be downloaded. Still, all the books and documents on Universal Digital Library are free.
Wiley Online Library
People seek ebooks across fields, and Wiley Online Library covers topics from sciences to humanities. It has been established as one of the world's leading society publishers because of its partnership with well-known international professional and scholarly societies.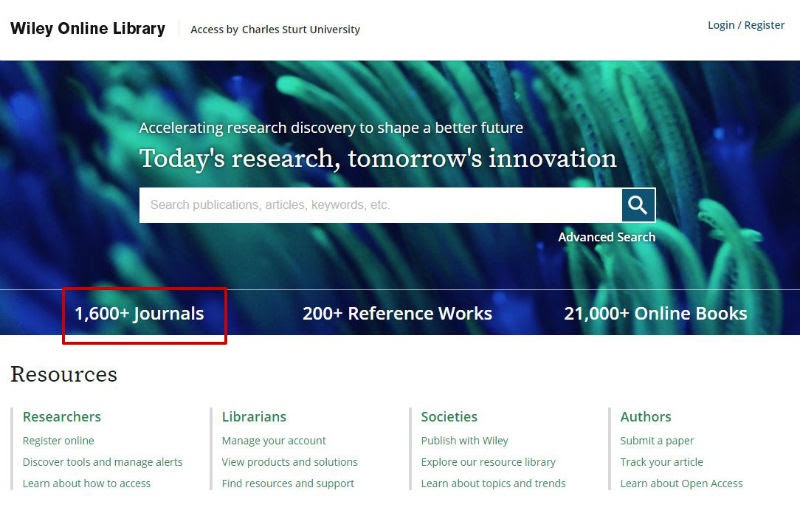 Wiley Online Library now holds over 8 million articles from 1,600 journals. People will find reliable, and relevant resources from its pool of different disciplines focused on these journals. The library has categorized the materials into 17 subject areas.
The subject areas include agriculture, architecture, art, business, chemistry, computer science, earth & environmental sciences, humanities, law, life science, medicine,  and more. Aside from the journals available, over 250 reference works and over 22,000 online books are on Wiley Online Library.
The library has excellent search options for people to find the reference material they need. The Advanced Search option allows people to include several key terms and publication date ranges. Meanwhile, the Citation Search leads to a specific journal issue.
Downloading Articles from Wiley Online Library
Once the person finds the book or journal article, Wiley Online Library will provide the abstract or short part of the document. To fully access the material, people must sign in on their registered accounts with a subscription to the digital library,
Those who do not have access will be prompted to create an account and pay for the subscription. There are three options for purchasing instant access. The first one is a 48-hour online access for $10. This lets the user view the article in a PDF file but it cannot be downloaded or printed.
For more extended access, they may pick the Online-only access for $18. PDF download with online access costs $42, allowing users to view articles unlimitedly, print, and download for a month.
World Digital Library
One of the most popular digital libraries is the World Digital Library, which started as a U.S. Library of Congress project. Since its launch in 2009, it has gained support from UNESCO and other libraries, museums, archives, education institutions, and international organizations.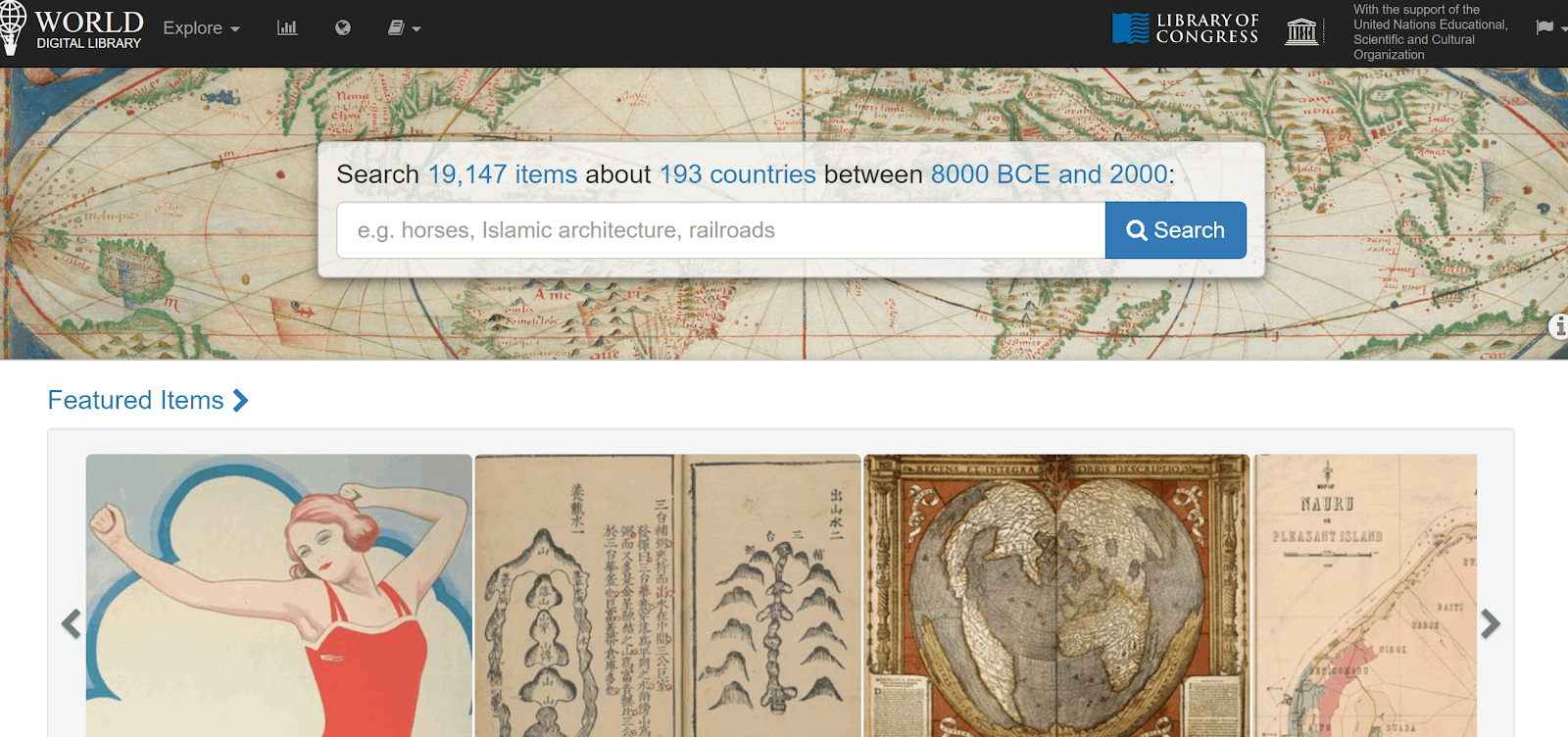 World Digital Library aims to become a sustainable home of the documents and archives of the Library of Congress. There was a transition in the worldwide collection of the Library of Congress to the World Digital Library site so that people have perpetual access to them.
Interestingly, the World Digital Library holds materials focusing on cultural treasures and historical documents. Thus, people can discover and study books and other archival media platforms like films, maps, prints, photographs, journals, manuscripts, sound recordings, etc.
The digital library has a content selection committee that curates all the available documents with cultural and historical importance. They partnered with several institutions of high regard to ensure proper recognition of the achievements of all cultures and countries over time.
Downloading Files from World Digital Library
The team was able to curate 19,147 materials with cultural and historical significance for the World Digital Library. These documents cover 193 countries from 8,000 BCE up to 2000. All of these files can be downloaded for free by anyone.
Yes, everyone can download anything from the World Digital Library site. The library does not require signing up or creating an account. Simple search for the material in the search bar and the site will provide a brief description of the material.
Moreover, there are essential pieces of information about the document presented on the site like the author, date created, public information, language, etc.
Conclusion
People can find ebooks or reference materials wherever they are as these digital libraries have extensive collections of files, materials, archives, books, and documents. Some of them even offer free-to-download ebooks.
Spanish version: Las mejores bibliotecas digitales para descargar eBooks
Last updated on May 23rd, 2023 at 02:18 am