With the advent of smartphones, applications have played a huge role in improving many users' lives. From business to personal uses, managing work-related tasks to helping them go through their daily lives, there are a lot of applications on the market that can help us enhance the way we do tasks. One of the most popular kinds of apps is camera apps.
These applications offer a variety of features that can help make photos better and more high quality. Those who are looking for a great alternative to their phone's stock cameras should check out Camera360. This article will tackle everything users need to know about this camera app – particularly, the following topics.
What Is Camera360?
How to Download this Camera App
Retouching Images
Quick Filters
Fun Backgrounds
Professional-Quality Editing
Top-Notch Selfies
How to Use Camera360
Maximizing the App
Go for Presets
Take Time to Tweak Your Settings
Try Out all the Functions Beforehand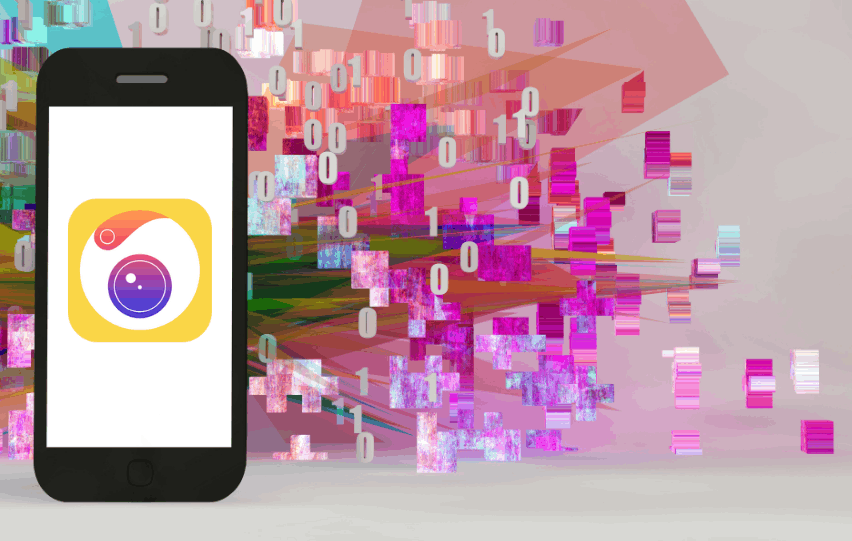 What Is Camera360?
The easiest way to describe this application is by noting that it's an application that lets people edit their photos. Now, there are a lot of apps that can do this task. What makes Camera360 unique is its built-in features that can help users make their photos great.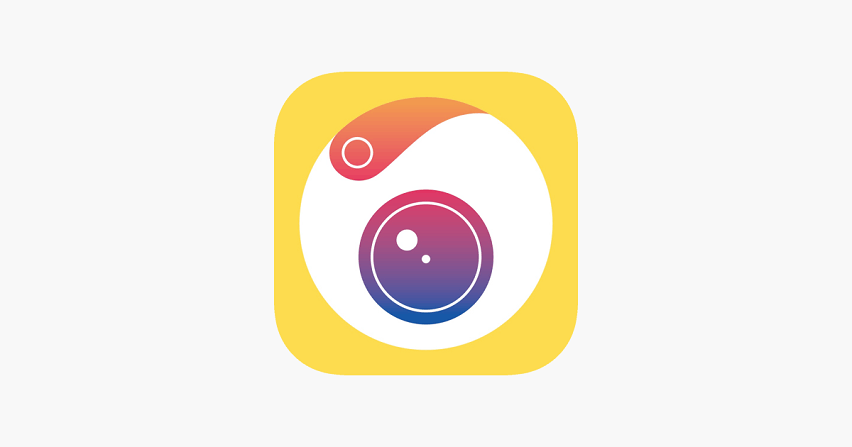 It comes with various tools that let users alter the color of their pictures and add some elements that can make their photographs look cooler and more appealing. It is an extremely versatile photo-editing application that offers a whole lot of benefits.
It is designed to make editing photos convenient, so the interface is laid-back, making it easy to manage. Plus, it comes with preset options that offer choices for users to pick and apply in a heartbeat.
Lastly, this application is free to download and use, so it is accessible to people who do not want to spend a dime on the application. However, it also has a premium subscription for users who want additional functions.
How to Download this Camera App
This application is available for Android and iOS users. Interested individuals who want to download this app can easily find this on the Play Store and the App Store. It is downloadable for free, but users have the option to upgrade through in-app purchases.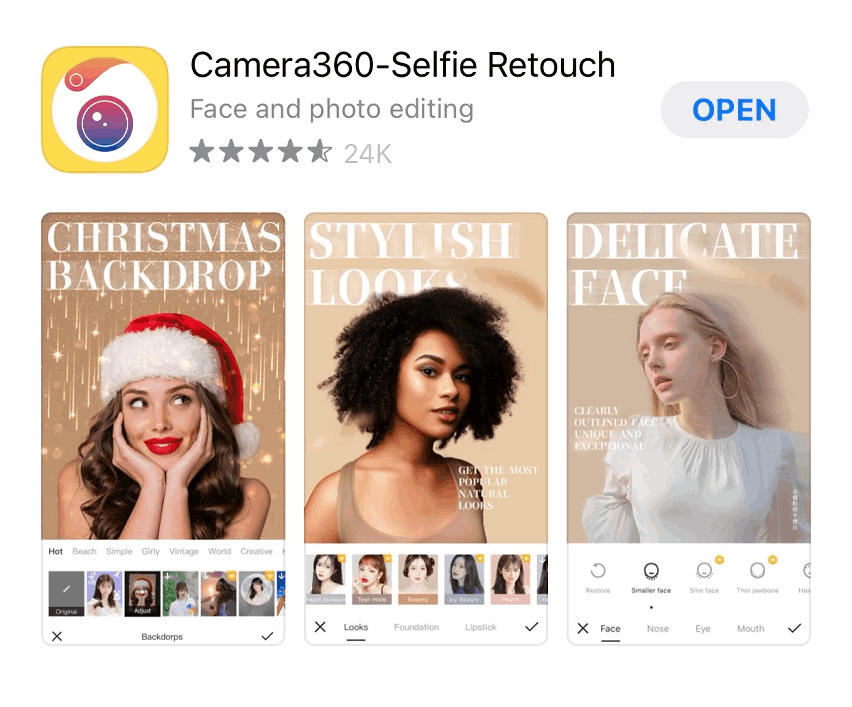 There are varying plans for premium subscription, including the Yearly Camera360 VIP ($29.99, $23.99, or $14.99), Camera360 Monthly VIP ($4.99), Camera Annual VIP ($23.99), and Monthly Camera360 VIP ($2.99 or $1.99).
Users can also purchase filter packages that can enhance their experience. This includes the Constellation package, which costs $1.99, Virtual Portrait for $1.99, and Virtual Portrait 2 for $1.99. These are optional, and the app can still be used for free even without these purchases.
This application takes around 306.1MB on your phone. The iOS version supports Family Sharing, which means that up to six people can use it. Those who use this application can expect different features to enhance their photos.
Retouching Images
This application allows users to give themselves their best look in photos using the face retouch feature. It lets users smoothen wrinkles, fix blemishes, and even out their skin tone with just a few touches.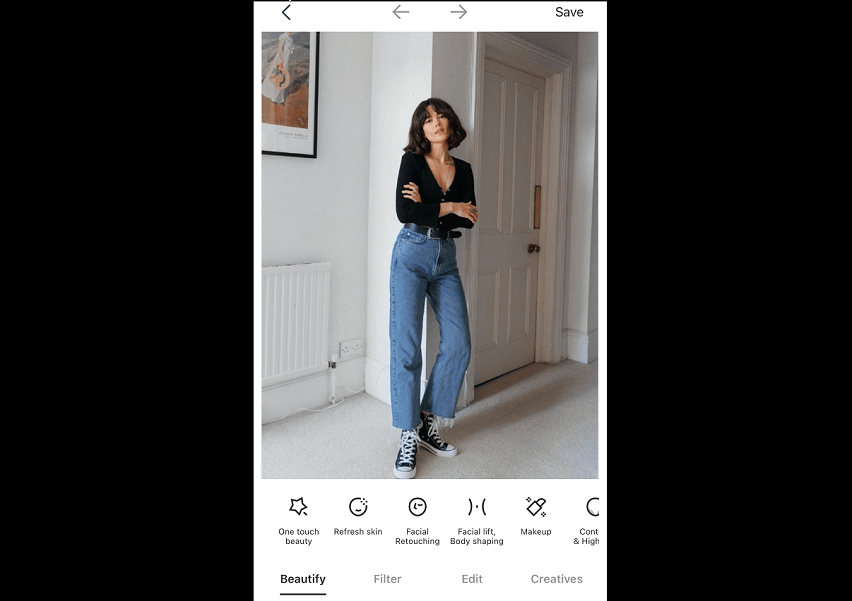 It also comes with 21 micro-adjustment features that offer precise editing with minimal traces of edits. Plus, it has a beautify option that lets users make improvements with just the touch of a button.
This app also comes with a face and body reshaping feature that allows users to select a part they want to adjust. The best thing is that users can protect parts they do not want to alter and only edit those that they decide need editing.
Quick Filters
Users can also elevate their photos using Camera360. It comes with different preset filters designed to give good old photographs a more exciting and attractive quality. Some of the filters included are Magic Sky, Painting, Anime, and Movie Effects.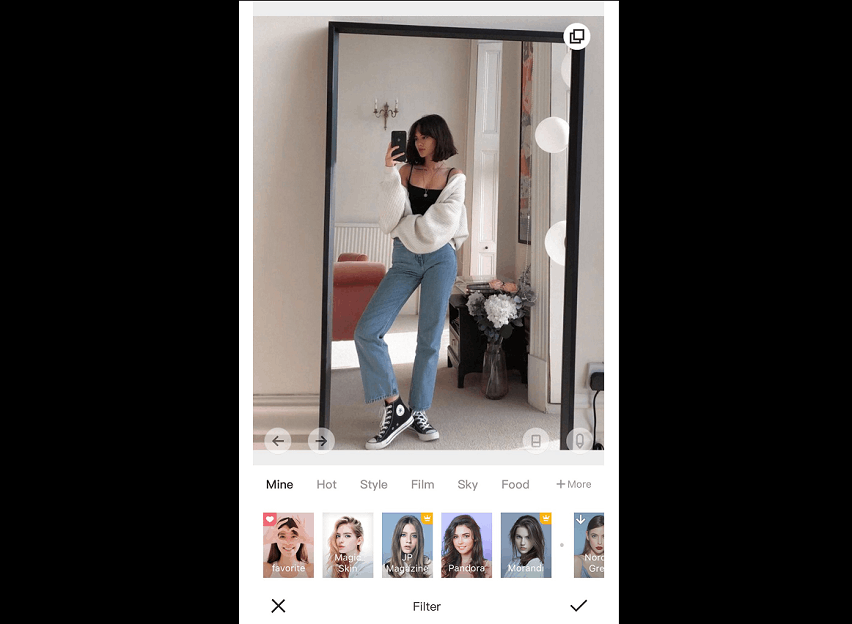 Aside from the built-in filters, users can also alter the coloration of the image by adjusting the saturation, contrast, brightness, exposure, and tint, giving them ultimate freedom when it comes to photo-editing.
Moreover, the application offers quick filter recommendations depending on the type of photos to be edited.
Fun Backgrounds
This application also allows users to change the backgrounds seen in their photos to give photos more personality. It comes with various funny backdrops, including magazine-style frames.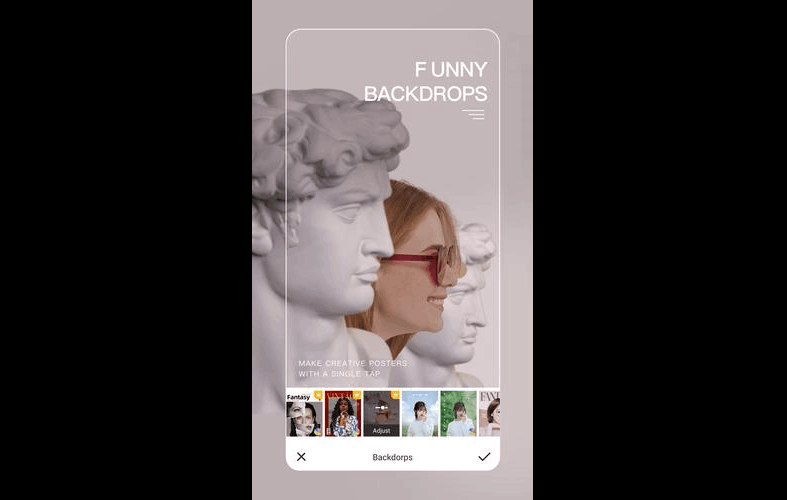 Aside from frames, other backdrops include patterns and mosaics. The best part is, users can still modify the color quality of these backgrounds and the overall picture even if the options are preset and pre-made.
Professional-Quality Editing
The reason why people choose this application is it lets users edit their photos like a professional. They do not need to spend money on a high-end computer to make high-quality edits.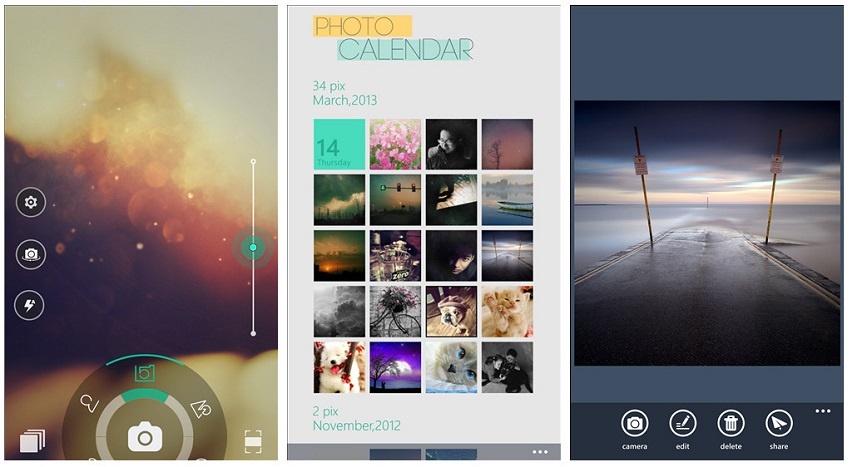 Users need an adequate and compatible smartphone along with this app, and they are good to go. This app produces minimal distortions that make photo editing more seamless and pro-looking.
Top-Notch Selfies
With the social media rage out there, it is important to have an app that helps you step up your selfie game. Aside from hundreds of filters for edit selfies with, this app also offers natural and stylish makeup additions.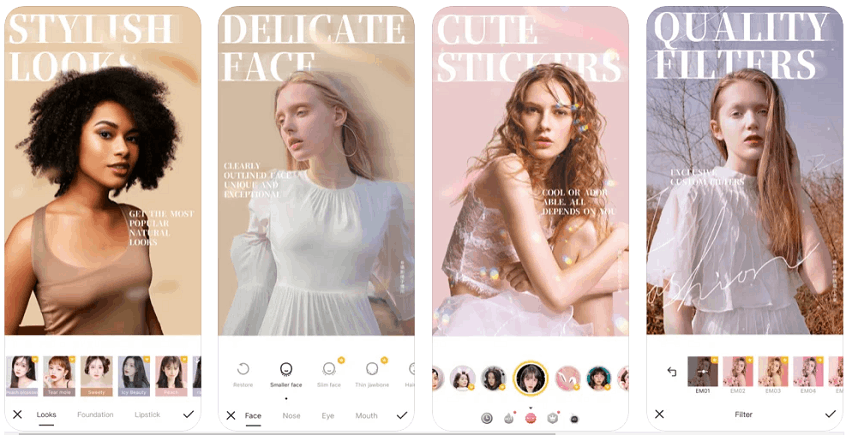 It also supports video selfies. Users can make short vids using this application, complete with music. Plus, it comes with an AR sticker that allows it to recognize faces and expressions without hassle.
How to Use Camera360
Those who choose to download this application, given the features discussed above, may be curious how to use it after downloading. The first thing to know is it requires permissions the first time it is launched.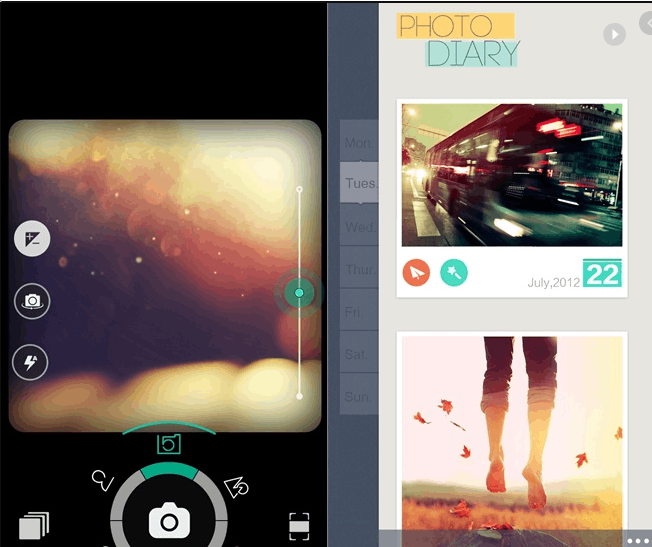 Permissions include location, camera and microphone access, Wi-Fi, and other permissions. It also requires access to the phone's internal or external storage, whichever will be used to upload photos. Then it may gather relevant information that may affect users' privacy.
The App Store listing says that the developer may need to handle data used to track them, including identifiers and usage data. Moreover, it may gather info not linked to them, such as third-party advertising and usage data.
Once granted these permissions, users can smoothly use the application. They need to upload the photos they want to edit and edit away.
Maximizing the App
If you have downloaded this application and you want to alter your photographs to achieve the best image you can image, you need to know the different tips and tricks for better editing. The more you use the app, the better you will grasp its functions.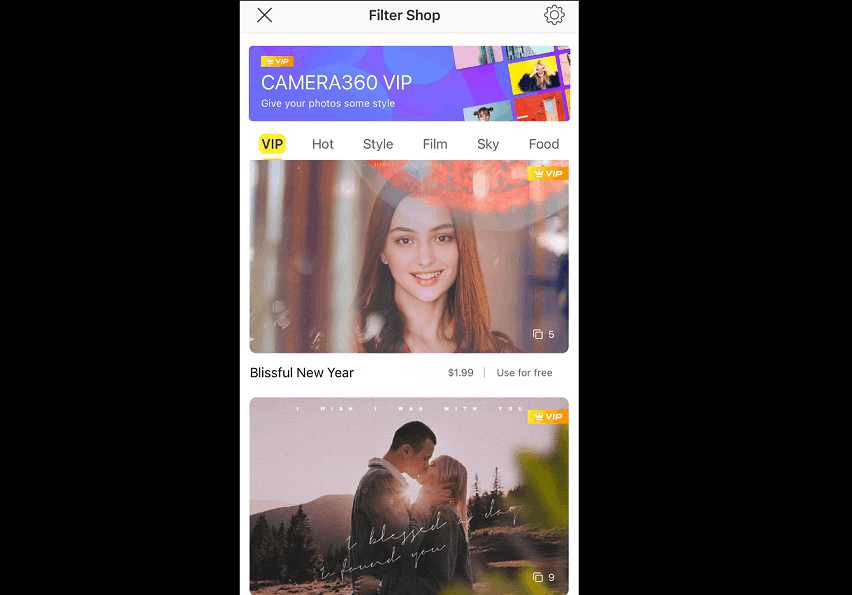 The best tip any user should know is to maximize every chance you get. This helps you practice your picture-taking skills, especially when taking selfies and photos for social media. Moreover, this helps you explore the different ways to use this app when taking photos.
Frequent use can also help you develop an eye for a good photo. Combined with expert editing, your skills are sure to shine.
Go for Presets
People who only have a few minutes to edit their photos can easily do so with minimal hassle using Camera360. This app offers different presets, including filters and backgrounds, so that you can choose one.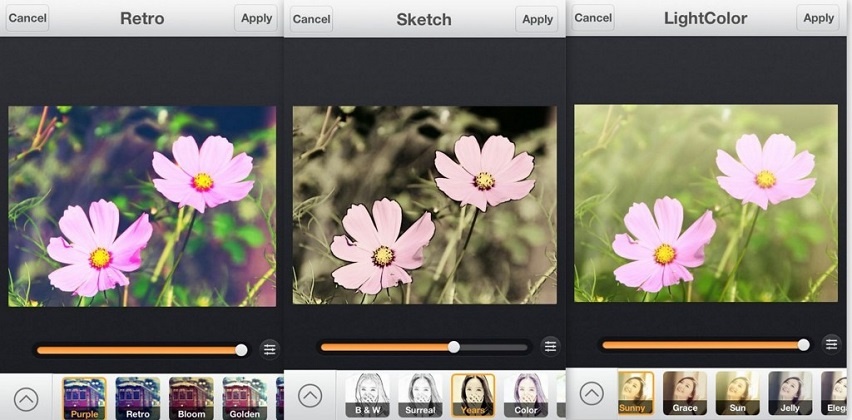 The key to making fast edits is to give a few seconds to try out a few preset filters. With just a quick look, you will see if one filter looks good on the photo.
Once you try out the selected few filters, you can decide which one to upload.
Take Time to Tweak Your Settings
If you have more than a few minutes to spare, you can take the time to make meticulous adjustments. Remember, this application is full of features, which can go to waste if you do not use them fully, especially if you paid for the premium version.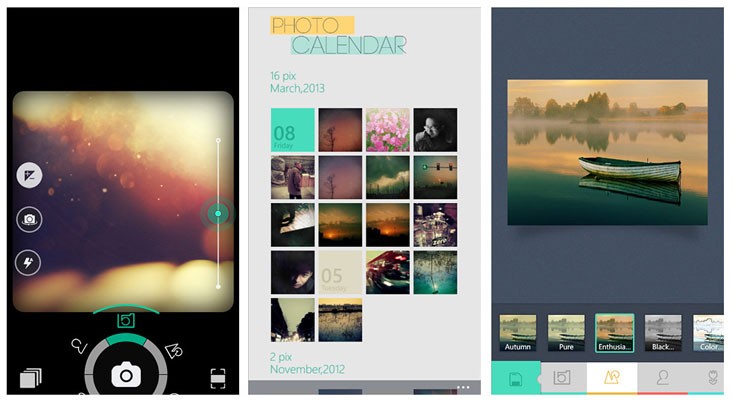 The best way to go is to pick a photo, then go through the different functions one by one.
This way, you can see what edits work and what do not. This also lets you explore the different editing tools, familiarizing yourself with each of them.
Try Out All the Functions Beforehand
Those who have more time on their hands can explore the application even before they need to upload great photos. Just take a random photo and see how you can improve it using the app's features.
This is a great way to make yourself more familiar with the tools, so you do not have to explore the app as you go. This can make your edits go much faster and with less hassle. Plus, you can improve your techniques and make the best out of your photos.
This tip is great for paid subscribers, especially those who want to commit to photo-editing. It improves their editing skills while getting the most out of their in-app purchase.
Conclusion
Photo editing has never been easier. With different applications to download, users can take photos and edit on the go.
Camera360 lets users experiment with what they have and more.
Last updated on December 28th, 2022 at 07:08 pm