Are you getting bored of your usual wallpapers? Numerous mobile phone applications allow you to download free high-quality wallpapers such as HD, 4K, or Retina wallpapers. You can explore these wallpapers for a specific theme or color.
Today, we take a look at some of the best apps to achieve this purpose, as well as their costs, features, pros and cons, and much more!
Read on to check out these interesting applications that offer quality wallpapers for your mobile devices that may just fit your personal preferences.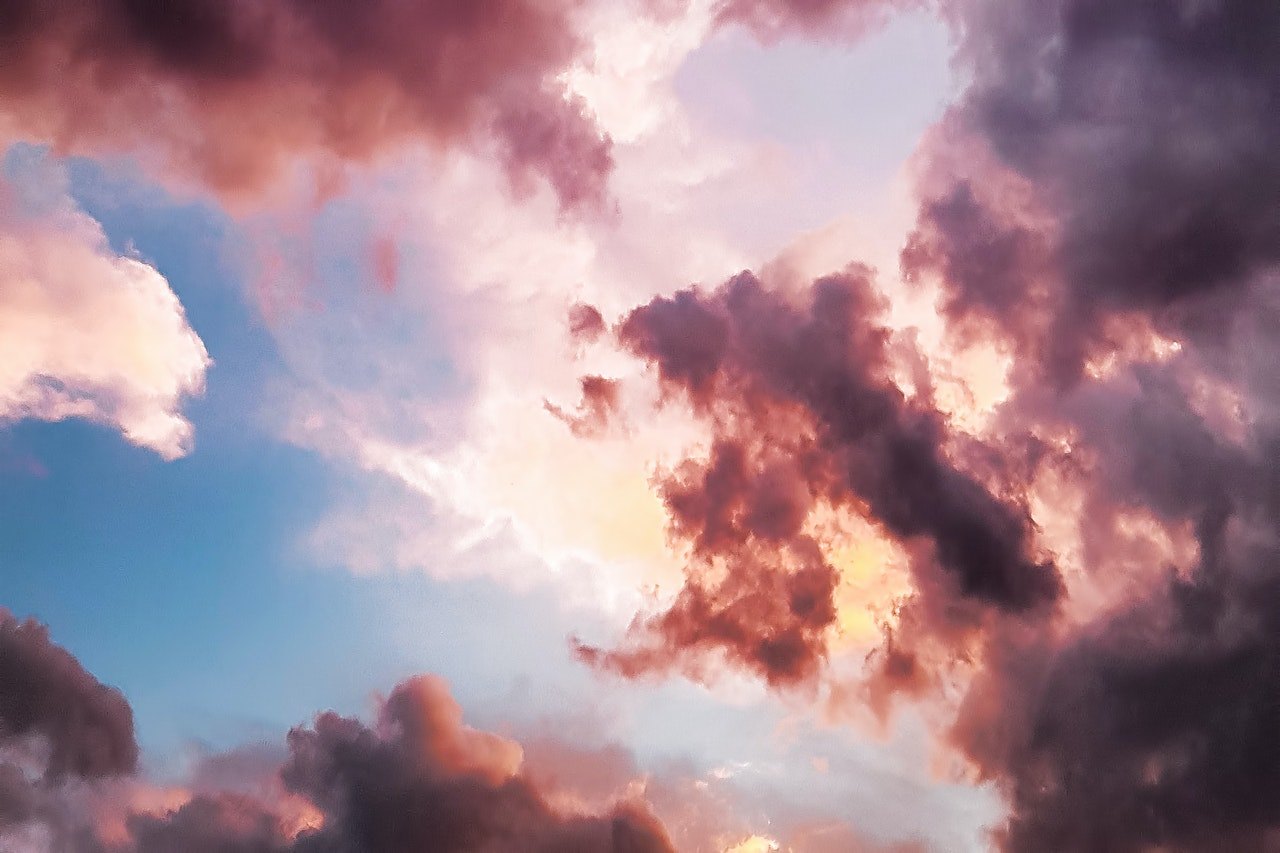 Abstruct – Wallpapers in 4K
If you are an art enthusiast or interested in abstract visual art, this application is well-suited for your preferences. Abstruct offers you quality downloadable abstract art wallpaper developed by Hampus Olsson, known for amazing psychedelic wallpapers for other devices.
Abstruct is one of the top wallpaper applications for Android devices, gaining positive reviews from its users since its launch. The application's idea came from the combination of terms "abstract" and "destruct," which are clearly visible on all the designs of the wallpapers.
All the wallpapers are available in 4K resolution compatible with all mobile phone models. At present, there are over 300 wallpapers to choose from, but users are expecting the developers to add more in the future.
These expressionist art wallpapers are curated and compiled in the "stacks" tab on the interface according to color and theme, such as "Blend," "Paranoid," "Craft," "Vibrance," "Void," and many more.
Installing Abstruct and Its Costs
The application is free to download on the Google Play Store; search for "Abstruct – Wallpapers in 4K". Upon downloading, you can choose from the free wallpapers, which will be given to you with the right size for your device.
If you wish to avail of other wallpapers, it is priced at $1.99 per pack. You can unlock these pro versions of wallpapers at a low price. Once unlocked, the packs will automatically be saved to your folder, and you may opt to download them directly to your gallery.
The application allows you to save your chosen and favorite wallpapers from the stack in one folder. You can change easily among those saved wallpapers as you deem fit.
Muzei Live Wallpaper
If you want to bring your favorite paintings and visual arts into your wallpapers, Muzei Live Wallpaper can do that for you. It is true to its tagline "A living museum for your Android home screen" because it offers free wallpapers of the famous artworks of legendary painters.
It is called a living museum because there is so much to choose from when it comes to wallpaper. It captured these artworks so that they could give life to your mobile phone screens.
Aside from that, you may opt to turn on the option to change your wallpapers after a time. Muzei Live Wallpaper will automatically change your home screen based on your preferred backgrounds or the application's suggestion for you.
The wallpaper will automatically blur when you go to check the applications. It will dim a little in the background to highlight the application icons.
Personalizing Your Wallpaper
Muzei Live Wallpaper gives you the option to choose photos from your gallery to be your wallpaper. The photos will also be rotated every few hours. You can mix your personal photos with the provided artworks in the application.
You can explore the settings on the application to further personalize your wallpapers. For example, in the "Advanced" option, you can edit the wallpapers depending on your visual preference. You can blur, dim, or grey the photos before setting them as your wallpapers.
The application is available to download on the Google Play Store for free. Look for "Muzei Live Wallpaper" and click the install button. Also, there are no required in-app purchases for you to explore all its features. You can have it all without paying anything.
Resplash
Are you looking for a vast pool of options for your phone wallpaper? Then, you will need time to explore over 800,000 high-definition wallpapers on Resplash. This application is available for Android devices.
Resplash is powered by Unsplash.com, which offers countless stocks of free-to-use images. The application results from the company's vision to offer these high-quality photos for mobile device users.
Even though the 800,000+ wallpapers may urge you to explore fully, Resplash made it easy for users to look for whatever they need. You can search for specific images that you want to be your wallpaper. For example, you want a solid color, then search for it like "Cyan" or "Magenta," or if you want an image of a dog, then search for it like "Smiling Corgi" or "Cute Poodle."
If you do not have anything specific in mind as your wallpaper, you can scroll through the application's collections. They are intelligently curated according to theme and display. You can find them on the "Collection" tab.
Using Resplash
Search for "Resplash – Wallpapers" on the Google Play Store to install the application. You need not sign in to utilize the application, and there are no in-app purchases because of all the wallpapers on the application. Over a million users like Resplash not only for its numerous wallpaper options but also for being user-friendly.
The interface is easy to navigate through each tab and collection, wherein you can change the application interface layout. You can also choose your favorite wallpapers where Resplash can automatically change your current home screen in an interval through the "Auto Wallpaper" option.
There are three main tabs in the home interface of the application: New, Featured and Collections. The "New" tab will show you the newly updated or uploaded wallpapers you can get immediately. The wallpapers that garner popularity for a time will be featured in the "Featured" tab. Lastly, the "Collections" tab are folders where the wallpapers are grouped according to a specific theme.
Walli
Walli is chosen by Google to be featured on Google Pixel and Google Wallpapers. The application offers unique and cool wallpapers made by artists worldwide to contribute to the amazing collections available for everyone.
One unique feature of Walli Wallpapers is that it showcases the talents of artists who serve as the content creators for the application. The Walli team carefully selects these artists to ensure a variety and range of style and techniques.
The team searched for the best graphic designers worldwide and allowed them to earn and get recognized. Part of the earnings of the company is given to the participating artists to support their passion and talent. This also helps to recognize their skills as the wallpapers are properly given credit.
In choosing the best artists, Walli assures you that all the contents in the application are high caliber. You can choose freely on the following themes: photos, 4, black, AMOLED, anime, manga, animals, abstract, and a lot more. The application will also suggest the resolution of the wallpaper that fits your device best before downloading it.
Browsing on Walli
The application is known to be easy to navigate on its three main sections. The Featured section contains what the Walli team recommends based on your preferences. You can check the trending wallpapers in the Popular section and the best wallpapers based on other users' picks. The recent section showcases the newest wallpapers available in the application.
While browsing the feed, you can add wallpapers to your "Favorites" list. In this list, you can also check the artist who made the chosen wallpaper through their "Artist Profile." Their profile contains all their designed pieces as well as brief explanations to some.
Walli is available on the Google Play Store. You can search "Walli – 4K, HD Wallpapers & Backgrounds" and install for free. After downloading, you will be prompted to sign up using an email to synch your accounts on other devices.
Walloop
If you like moving wallpapers, then explore the Walloop application. It focuses on live wallpapers for your mobile devices and offers static photos like regular HD, 4K backgrounds, and wallpapers. This application can help bring life to your home screen.
Walloop brings in 3D live wallpapers for you to download freely. There are hundreds of ready-to-use motion pictures as your wallpapers grouped according to the following themes: AMOLED, black, anime, vaporwave, nature, love, superheroes, and many more.
Wallop has perfect compatibility with all mobile devices, even if you use 3D or 4D live wallpapers or 4K backgrounds. All the available wallpapers are supported and optimized on your phones, so you do not need to worry about draining your battery due to live wallpapers.
The application has a user-friendly and well-designed interface. You can navigate through the tabs with the collection of wallpaper with ease. Wallop tried to simplify the application with its latest update and focus only on the essentials or the wallpapers alone.
Customizing Your Live Wallpaper
In Wallop, you can use your personal videos as your wallpaper. Showcase your favorite recording as the first thing to see when you unlock your phone. It is possible in the application by uploading the video and waiting for a few minutes for it to render as a customized wallpaper for you.
The application also has the "Live Lock Screen" feature wherein you can have two different live wallpapers simultaneously. You can have a separate home screen and live screen live wallpapers.
You can install the Wallop application for free; you have to search for Live Wallpapers HD & Background 4k/3D – WALLOOP on the Google Play Store.
Conclusion
These applications are some of the places where you can find quality wallpapers for your phone. You need time to explore and discover to find the best images that suit your personal preferences.
You do not need to worry as these are just some of the many wallpaper applications out there that offer you quality images that differ in resolution like HD, 4K, or Retina, or in themes like Portrait, Landscapes, Sceneries, or Abstract Art.
Last updated on December 27th, 2022 at 06:01 pm