The fast-paced innovationin in technology has completely changed the way we live in less than a decade. It has also changed the way we do business. We now conduct business from wherever we are.
Tools like Zoom make distance and borders seem completely irrelevant. Zoom is a video conferencing tool that enables us to interact with our co-workers especially at times when it is not possible to have in-person meetings.
The app is widely available for download and can be used for personal and social events as well. To find out more about the app, why it has become so popular these days, its main features, and how you can use it, read on below.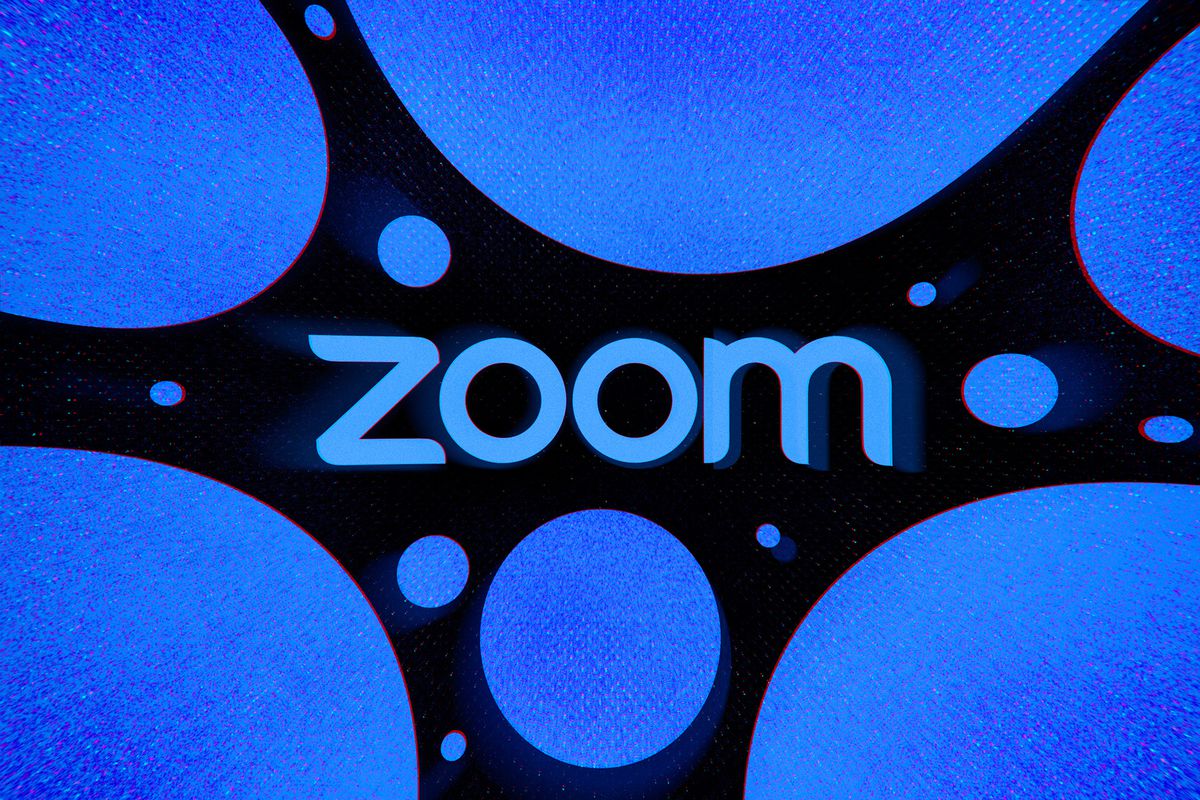 What Is Zoom?
Zoom is a video conferencing tool that allows you to virtually meet, talk, socialize, and chat with other people through a secured line. Users can enjoy audio, video calls, or both while also enabling chat.
The Zoom mobile app also lets you record those sessions so you can view them later on. Many companies in the past year have encouraged the use of Zoom, especially during conference calls and classes.
The majority of schools and other organizations have made it a point to use Zoom to congregate in a much safer and secure place. In the past year alone, the app has made over 300
Difference Between Zoom Meeting and Zoom Room
When we talk about Zoom, people usually use the terms Zoom Meetings and Zoom Room. A Zoom meeting happens when a video conference is hosted through the use of the app.
Zoom Room is the paid subscription that allows you to schedule and launch Zoom Meetings. Zoom Rooms are highly recommended for bigger companies that need to have scheduled meetings.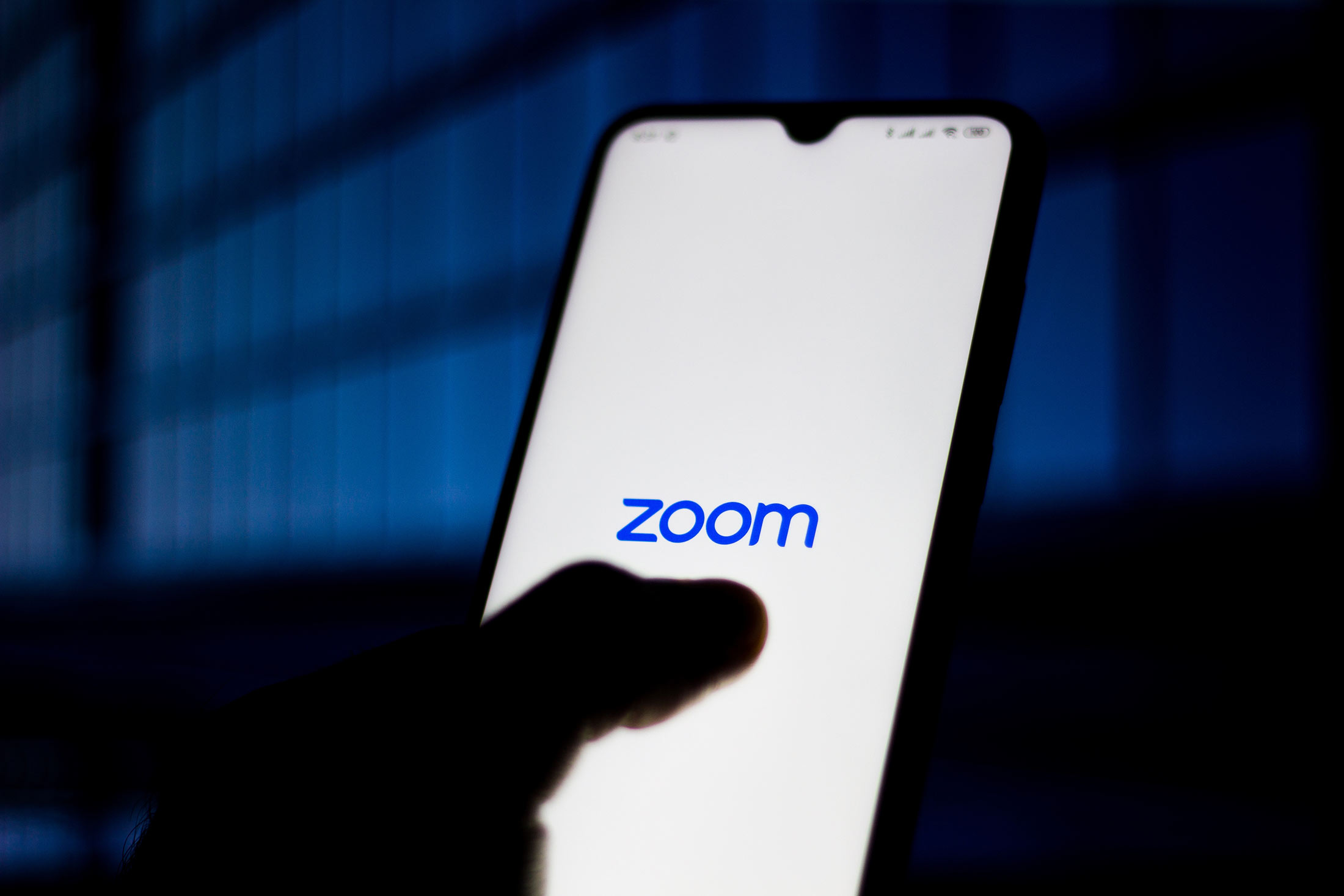 Main Features
The Zoom App has a lot of features that are mainly geared towards mobile communication.
The best thing about using the mobile version is it lets you communicate with your co-workers or employees while also doing other things like running an errand.
Apart from that, here are some of Zoom's main features.
Meetings
Probably the reason why you wanted to download Zoom in the first place is to be able to do meetings with another person or a group of people. Zoom can host unlimited one-on-one meetings for free.
You can also host a group of people up to 100 participants for free but only up to 40 minutes.
Zoom offers an add-on to allow you to host up to 500 participants especially if you are running a large organization.
However, you can always use other features to make sure that your employees or co-workers can join the meeting. Nevertheless, one of Zoom's core features albeit its most popular one is allowing you to have meetings.
Screen Sharing
Usually, one of the main problems when it comes to virtual meetings is the inability to share visual aids to help others to get a good grasp of what you are talking about.
Zoom offers screen sharing as one of its features to allow other users to see what you see on your screen.
This makes meetings with a large group more convenient and helps the conversation flow.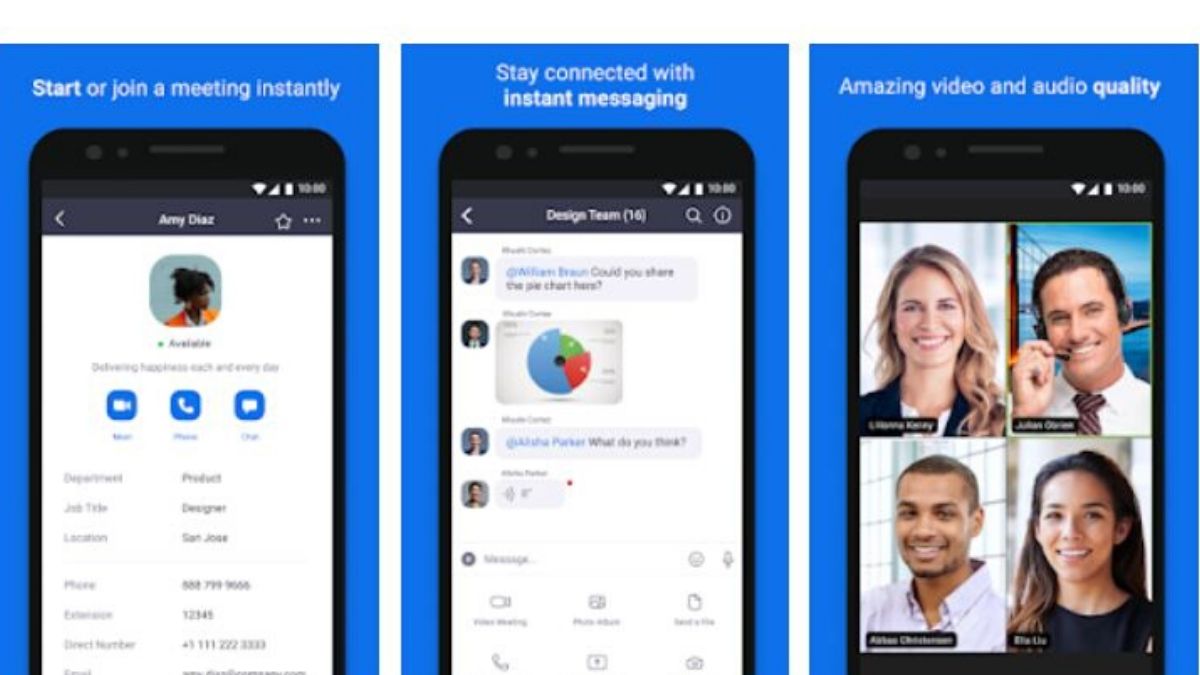 Unlimited Messaging
Reach as many people as you like with Zoom's unlimited messaging feature.
Whether you are on your phone or at your desktop computer, Zoom allows you to send and receive messages, images, files, links, gifs, and many more at a moment's notice.
Respond to your conversations with emojis and look back on past conversations through the thread.
Phone Calls
Make or receive phone calls with your phone number through the Zoom app on your mobile device. Get voicemail and record your calls with transcripts using the app.
Zoom also allows you to delegate the calls that you make or receive to another person, for example, a secretary to take the call on your behalf.
Colorful Backgrounds
We all know how horrible it would feel if someone suddenly came up to your room while you are talking to your boss.
Make sure that does not happen by setting up colorful backgrounds to shield any unwanted events from the background.
Choose from a wide variety of backgrounds and set them up before you even start your meeting.
How to Use Zoom
The Zoom app can be downloaded through the Google Play Store for Android devices or the Apple App Store for iPhones.
Tap on Install and wait for the app to be fully downloaded. Launch the app and log in using your Zoom account, Google account, Facebook account, or SSO.
You may also choose not to sign in and the app will still allow you to join a meeting.
You can then start a meeting or join one by entering the meeting ID. Make sure to check your mic and begin your call like any video call.
Invite friends over for more fun or get in touch with several co-workers to talk about your work. Do in-meeting chat and have it recorded for the cloud or on your device.
Conclusion
From the start, Zoom wanted to make a mark in the market. It took them almost several years to establish a presence but when the opportunity came, Zoom took control of its fate and became widely known as the go-to app for video conferencing.
In these troubling times, people want to have a stable, affordable, and reliable way of communicating and Zoom gives it to us.
Last updated on December 28th, 2022 at 06:34 pm