Have you got on the Flipgrid bandwagon yet? If not, it is high time you did! A great app for educators and learners, Flipgrid may be the best way to teach and learn creatively. It is especially well-suited for online classes during the global pandemic.
The app offers tons of features, tailored to enable active learning among students. Despite its plethora of features, the application is very simple and easy to use. Wondering what makes it so special? Let's find out!
In this article, you can learn what Flipgrid is and also explore the many features that make it totally worth your time. If you are convinced this platform is the most effective teaching tool, you can also find out how to download and use Flipgrid.
What Is Flipgrid?
Flipgrid is a video response platform designed especially for teachers and students but accessible to anyone interested. Teachers can create separate 'grids' to facilitate video discussions on different topics.
The grids are like message boards where the teachers may ask questions and students can share their responses in a video format.
The responses will be featured as tiled grid displays, with options to open or lock individual grids. From PreK teachers to Ph.D. educators – there is something for everyone on Flipgrid.
Best Features Offered by Flipgrid
You can scour through the Disco Library on the Educator Dashboard to choose one from a collection of over 25,000 topics. Not only can you add this topic to your grids but you may also update it to meet your preference.
What's more? The app encourages student involvement through the Flipgrid Shorts camera. Students can use this camera to add text boxes, filters, inking, whiteboard animation, and live recordings.
You can also request learners to reflect on a unit or lesson to get helpful feedback.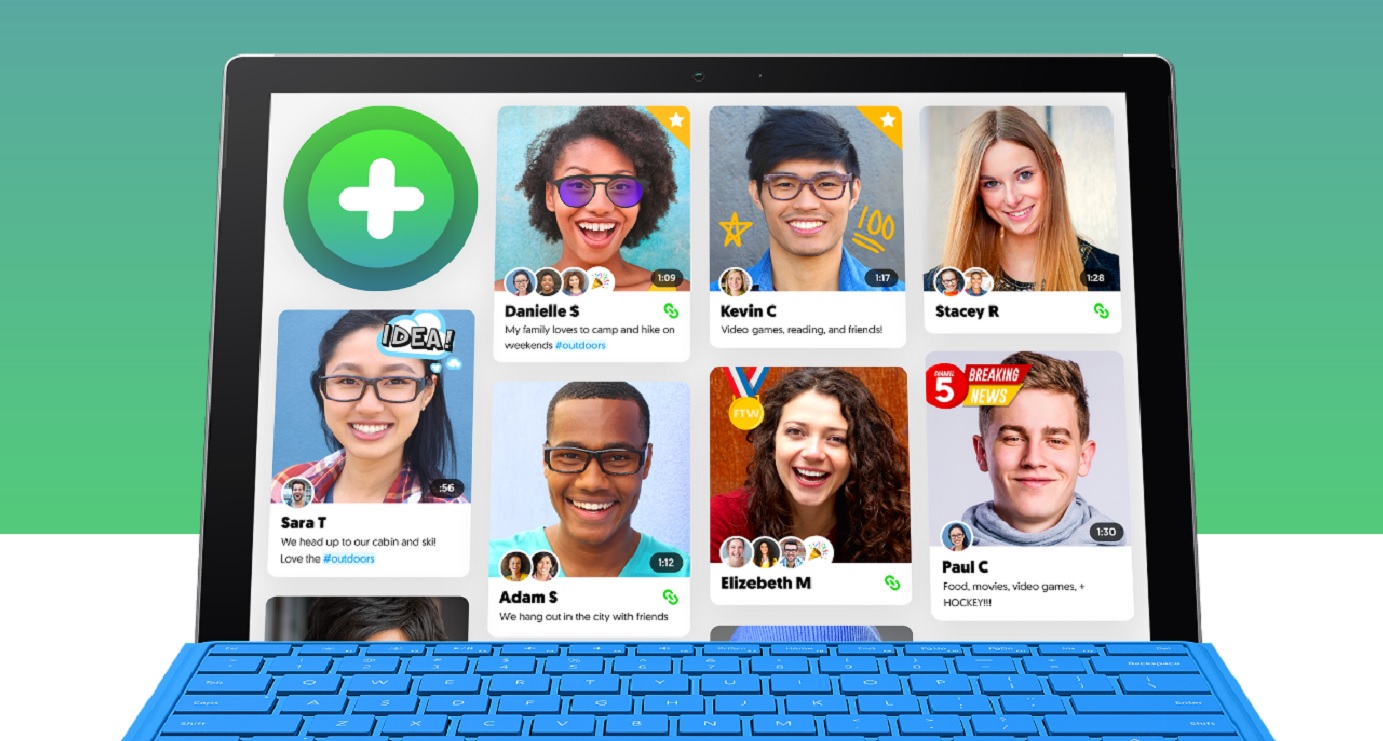 Worried you'll get bored of mainstream teaching tactics? Not a chance! With Flipgrid you can take the students on one of Flipgrid's ready-to-use virtual field trips. Want more? You can also resort to the most innovative teaching technique, thanks to Flipgrid AR.
All you have to do is add some QR codes and wait for students to attend your augmented reality classroom. That's not all. The app also features GridPals – a great medium to connect classrooms across the world and help make pen pals.
Learn How to Download Flipgrid and Create an Account
Downloading the Flipgrid app is an easy and quick process. Android users can get the mobile application from the Play Store. If you are an Apple user, you can get Flipgrid for your iPhone or iPad from the App Store.
The best part? No matter what device you use, the app is absolutely free! Once you have your hands on the app and are ready to share your voice, it is time to sign up. Educators may sign up with either their Microsoft or Google account. They are also required to share some basic information about themselves.
Students, on the other hand, do not need to sign up. To log in and join a discussion in one of the grids, all a student needs is a join link or QR code. As simple as that, they can record their videos and discuss various topics with classmates or Gridpals.
How to Use the Flipgrid App?
After the quick sign-up/log-in, a teacher needs to create a group, name it, set permissions and limitations, and also assign a unique code to the classroom. Next, it is time to share the group.
You may share the group using the blue share button or distribute the code to your students. The final step is to create a new topic or record videos on an existing topic.
You may notice that Flipgrid will automatically create your first Topic called 'Hello, I am…' where the learners may introduce themselves by posting introductory videos.
Upon joining a grid, students can click the Flipgrid logo or the red 'Record a Response' button to record. They may rearrange, trim, or add some fun stickers and filters. That's all, they can then review and submit the video.
The Bottom Line
Flipgrid is a great educational tool for digital learning. Not only is it free and accessible, but it also offers some really cool features that can help you make the experience personalized and fun.
Last updated on April 5th, 2023 at 12:56 pm