Suppose you're looking for the best drawing apps. In that case, you shouldn't miss ibis Paint X. Whether you are an expert or a beginner in drawing, ibis Paint X has an easy-to-navigate platform that will allow you to focus on finishing your output and developing your talent.
Developed by the Japanese firm ibis Inc., ibis Paint X is centered on the concept of "Share the Fun of Drawing." The drawing app's goal is to for you to enjoy drawing, enable communication, and further hone your abilities.
In this article, we will explore the ibis Paint X app while specifically focusing on the following:
How ibis Paint X Works
Top Features On ibis Paint X
Navigating ibis Paint X
How To Download ibis Paint X
How To Become A Prime Member On ibis Paint X
How To Create Artwork On ibis Paint X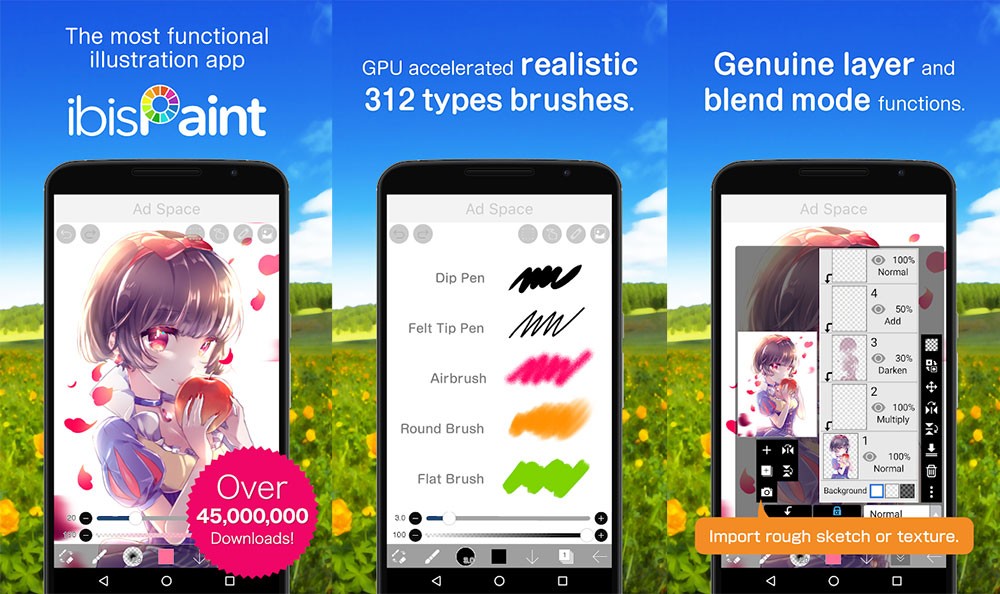 How ibis Paint X Works
If you are new to digital drawing, you'll discover how fun it is through ibis Paint X. It is a social drawing app that features videos showing users' actual drawing processes. It serves as your alternative sketchpad that will bring your concept to life through your phone, tablet, and other devices.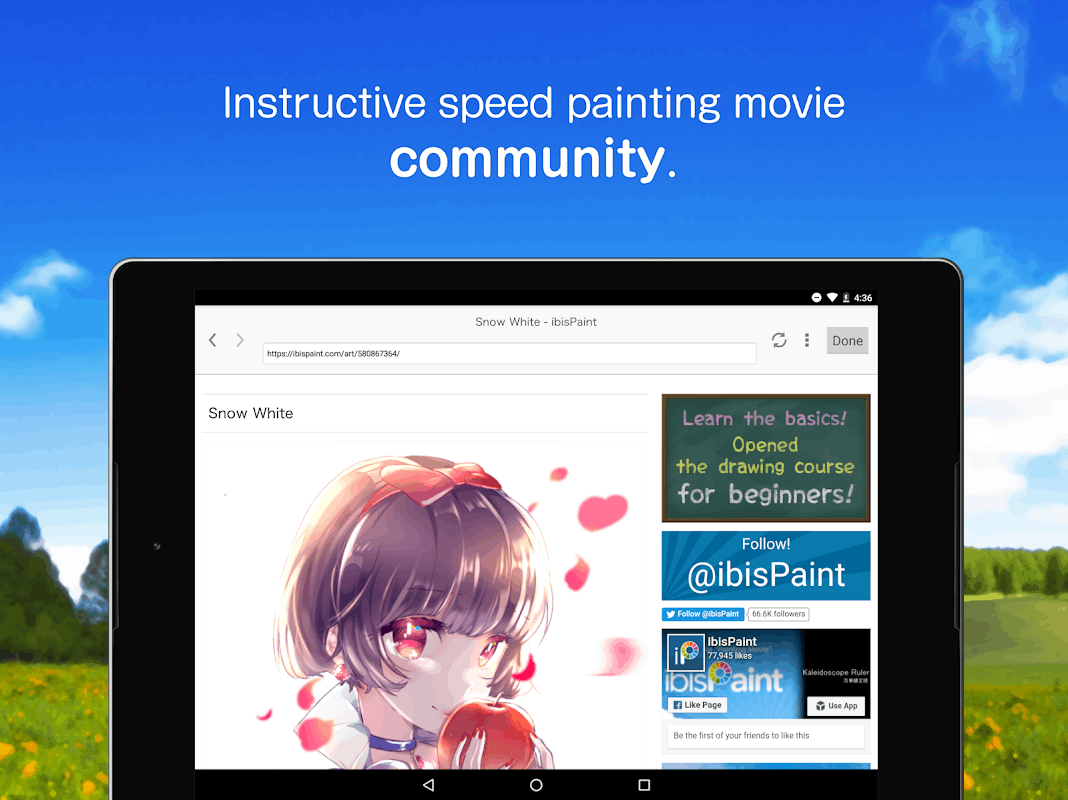 ibis Paint X is packed with so many features that can help you produce digital drawings. You can even find features on the platform that are only typically available in desktop drawing applications. With this, you get to draw precisely the images in your imagination.
You can treat ibis Paint X as your atelier any time, anywhere. With ibis Paint X, you can efficiently draw manga illustrations. Some of the users' favorites on ibis Paint X are the Screen Tone tool, Frame Divider tool, and Text input tool with the font selection.
ibis Paint X's Community
You will uncover several posts of artworks from artists and drawing enthusiasts from different countries every day on the community site. They can collaborate on making artwork and share the finished product to the site.
If you're a learner, feel free to download posted artworks so you can learn the techniques of drawing at your own pace.
Top Features On ibis Paint X
ibis Paint X consists of more than 380 brushes, including Dip Pen, Pencil, Brush, Airbrush, and other real brushes and stamps. You are free to fine-tune the settings of the brushes, like brush size, opacity, and the thickness of the stroke.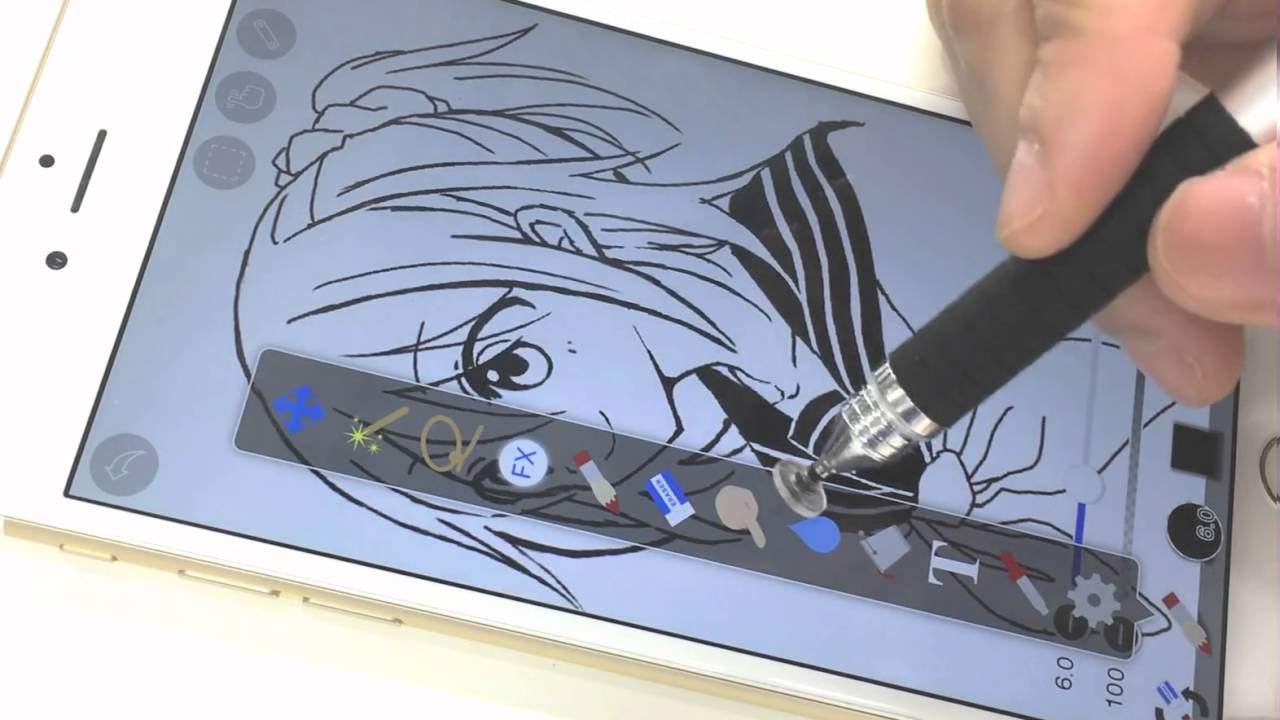 You'll be amazed by over 2,500 high-quality materials in both color and monotone on ibis Paint X. These include traditional Japanese backdrops, background tones, patterns, line effects, speech bubbles, and more. You can use all those features for free.
If you're looking at adding some effects or twists to your drawings, ibis Paint X can also help you do that. It has more than 70 different high-quality filters, such as gradation, color balance, blurring, or those producing anime-like backdrops from imported images.
Screen Tones
ibis Paint X also contains over 40 varieties of standard screen tones, which can match work of any style. You can use the screen tones as if you were using a brush. You can adjust the intensity of a screen tone by changing the color intensity.
You can apply screen tone with less hassle by using the Brush tool or the Bucket tool. Remember that changing the shape of your brush will allow you to produce different kinds of tones.
Navigating ibis Paint X
There are different tools that help ibis Paint X users adjust the frame and presentation of their output. For example, if you want to manage your manga's tempo, flow, and accent, you can use Frame layouts. The Frame Divider tool helps you complete this process efficiently.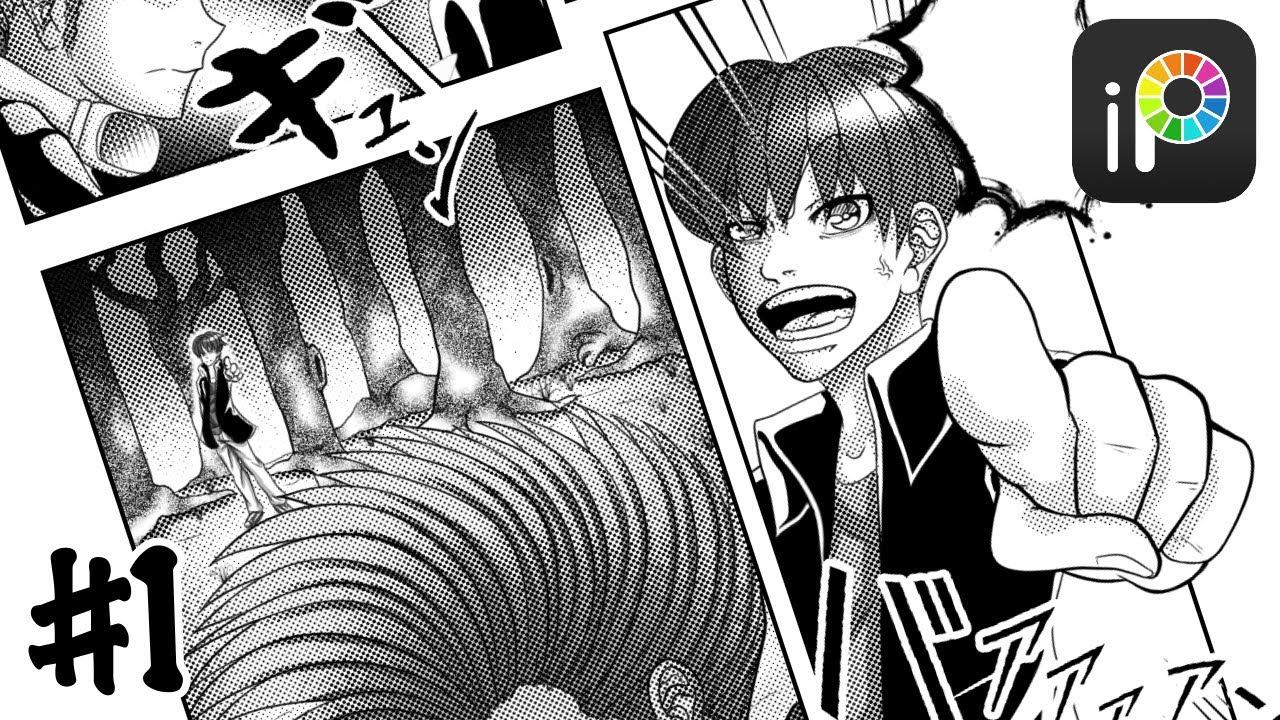 You can make further adjustments even after you are done with a particular frame layout. To edit the size and shape of your characters' facial features like the noses, mouths, and eyes, use the Mesh Form. It is also helpful when setting the balance of your rough sketches and polishing your final product.
You can edit circles, straight lines, linework effects, ellipses, perspective arrangements, and more through the Ruler tool for illustrations and manga. Use this feature when creating straight-edged backgrounds like buildings or adding movement to your work using linework effects.
Adding Text To Your Manga
If you need to add titling and dialogue to your manga, the Text tool will help you do that with beautiful styling. There are different Japanese and alphabetic fonts to choose from. The style of your text can be adjusted through border effects and color options.
How To Download ibis Paint X
ibis Paint X, which is available on the App Store and the Google Play Store, is free for the first month. You can try it out first and then subscribe to its Prime Membership so you can access the best drawing functions on the app.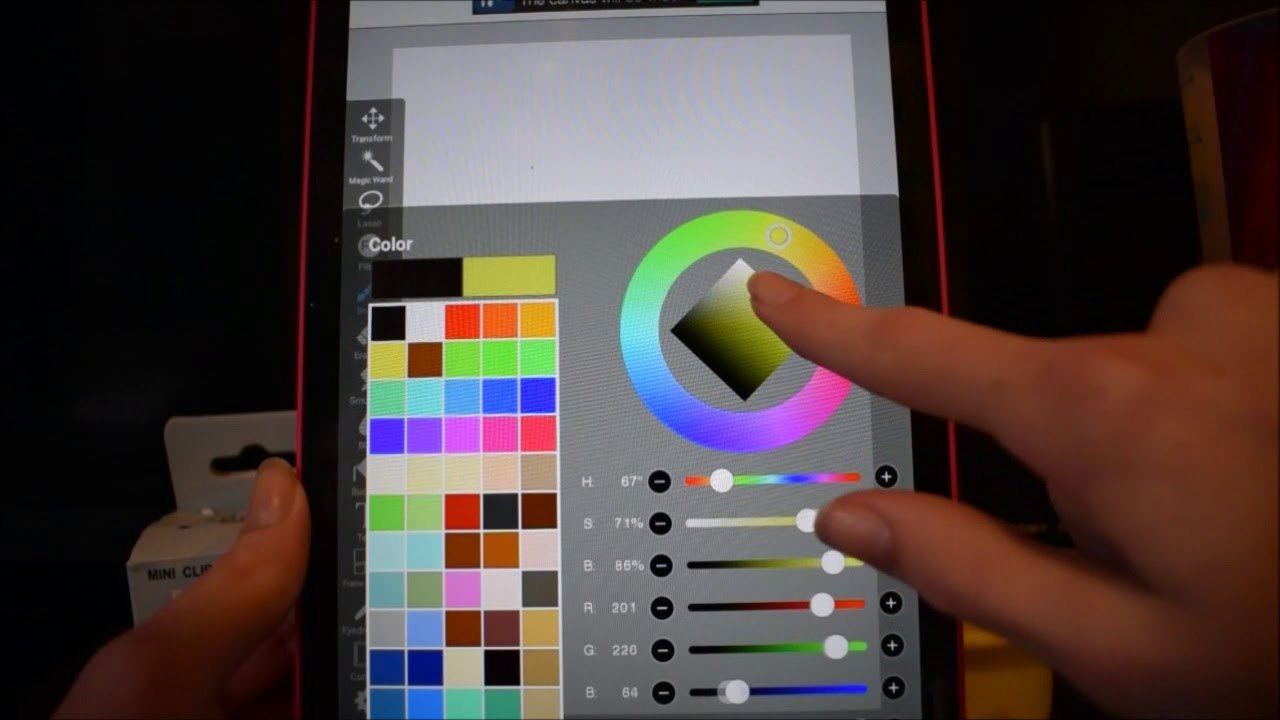 iOS users can download ibis Paint X to their iPhone, iPad 5, iPad Pro, iPad mini 2, or iPod touch. For Android users, ibis Paint X is compatible with tablets and smartphones with Android 4.1 or later. ibis Paint X has been downloaded more than 100 million times in total.
Once it's downloaded, you'll get access to over 800 fonts, over 2500 materials, 381 brushes, 46 screen tones, 71 filters, and 27 blending modes. Its most popular functions include recording drawing processes, stroke stabilization features, ruler features such as Symmetry rulers and Radial Line rulers, and clipping mask features.
The app uses OpenGL technology for a smooth and comfortable drawing experience.
Ads On ibis Paint X
You may encounter advertisements once you downloaded ibis Paint X. The advertisements will disappear once you purchase the Add-On or if you become a prime member. Note that it will be cheaper not to buy the "Remove Ads Add-on" if you become a prime member.
How To Become A Prime Member On ibis Paint X
When you become a prime member, you are free to use the prime features to your heart's content. You can anticipate new exclusive features, from brushes to filters. This means that a prime membership will make your drawing experience more enjoyable on ibis Paint X.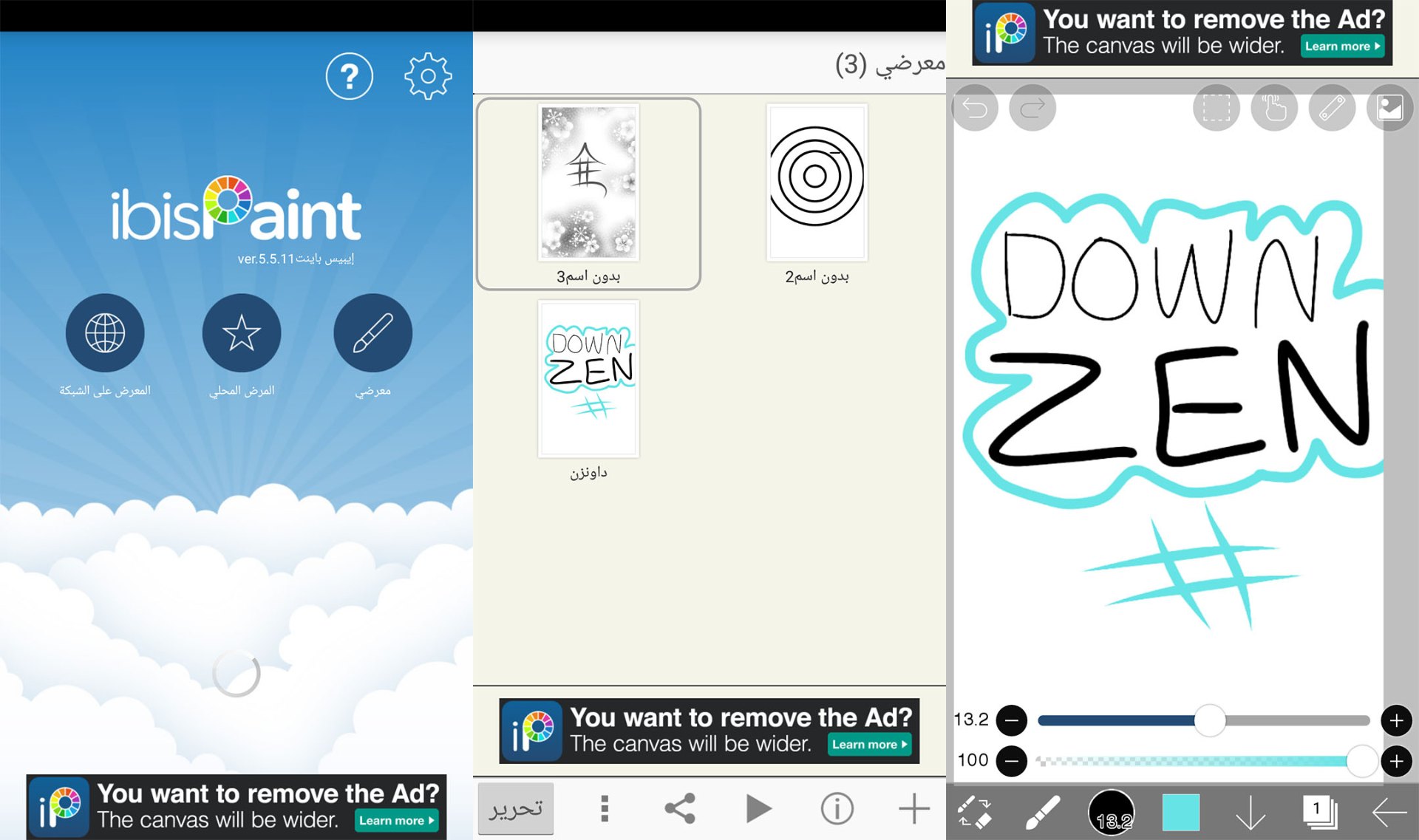 As a prime member of ibis Paint X, expect your access to Prime Materials, Prime Fonts, Tone Curve filter, Gradation Map filter, Clouds filter, and Reordering artworks in My Gallery. You won't be distracted by advertisements on screens except for the Online Gallery. The cost of prime membership is USD 2.99 per month.
Standard Features on ibis Paint X
After your 30 days free trial as a prime member, you need to cancel your "Prime Membership" at least 24 hours before the last day of the free trial. If you're not able to cancel it, "Prime Membership" will be automatically renewed, and you will be paying for the automatic renewal.
How To Create Artwork On ibis Paint X
To create artwork on ibis Paint X, tap "My Gallery." You won't find any artwork in the gallery if it is your first time using the app, but all your future works will go there. Tap the + button to create or add artwork.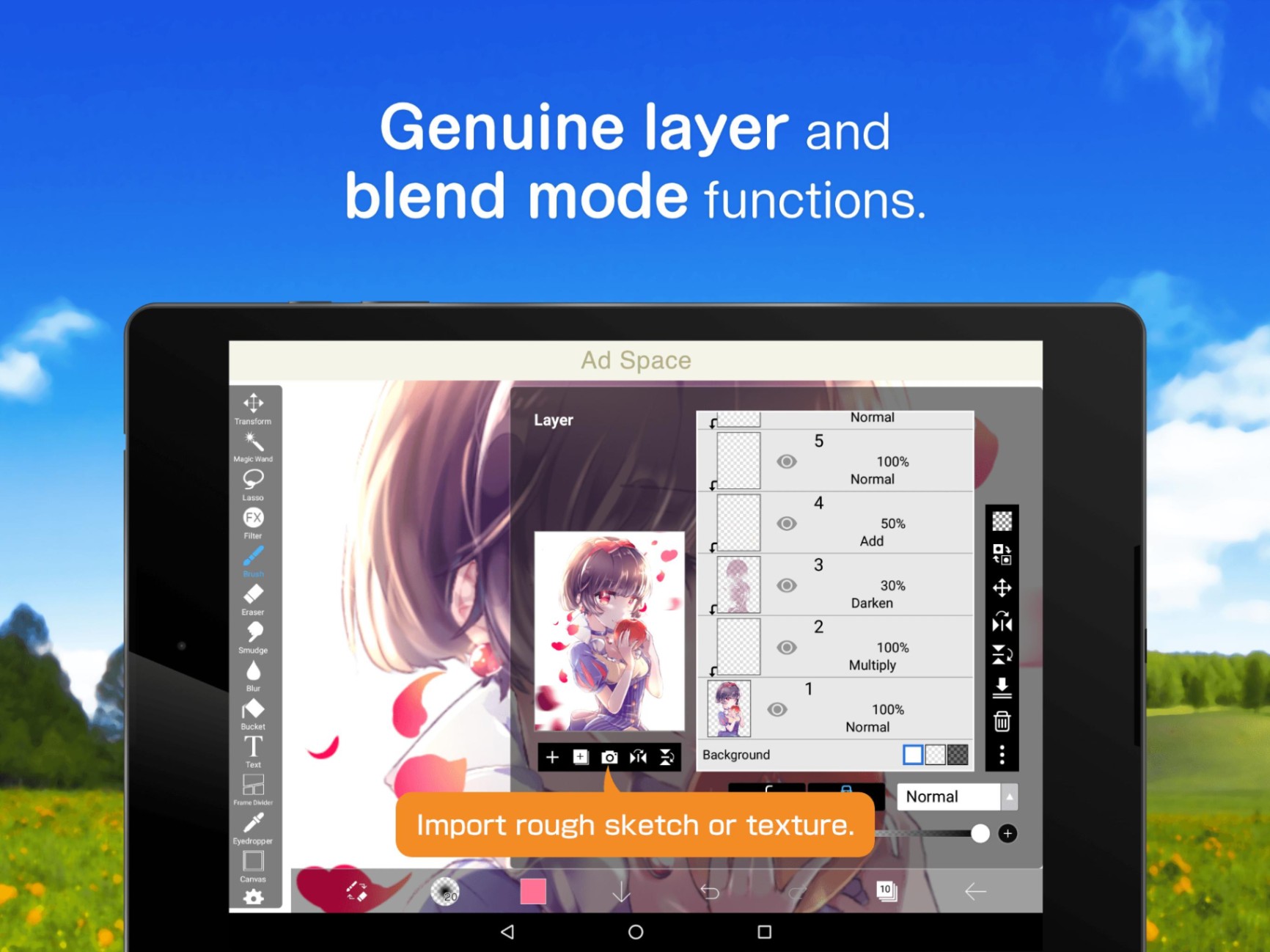 Note that the SD size is a small canvas, while the HD size is a large canvas. The size, which is the number of pixels and resolution, depends on the type of device to which ibis Paint X is installed. You will see the maximum number of layers.
Tap the HD size, and then see the Canvas Screen where you will create your artwork. When you are done, tap the Back button and hit Back to My Gallery. With this, the screen will return you to the My Gallery screen.
The ibis Paint X Toolbar
The Main Toolbar of ibis Paint X features the Brush/Eraser toggle, Tool Selector, Properties, Color, Fullscreen View, Layer, and Back. The Tool Selection window is the Transform tool, Lasso tool, Brush tool, Smudge tool, Bucket tool, Frame Divider tool, Canvas tool, Magic Wand tool, Filter tool Eraser tool, Blur tool, Text tool, Eyedropper tool, and Settings.
Meanwhile, the button at the screen's top right shows the Selection Area tool, Stabilizer, Ruler tool, and Material tool from the left.
You can also allow others to view the artwork you created by sharing it. Upload to and post your output on the online gallery, and it will be marked as uploaded. When a URL appears, select Facebook or Twitter to share.
Conclusion
Honing your drawing skills requires practice and passion because you have to familiarize yourself with the proper techniques, discover your style, and enjoy the process simultaneously. You won't become a professional artist or an expert overnight, so you must work hard and get the help you need, whether it is a mentor or a drawing app like ibis Paint X.
Using ibis Paint X will teach you a lot about colors, styles, patterns, and everything else about digital drawing. Sharing your output with others can be the beginning of your career or the start of a hobby that makes your talent shine at the same time.
Last updated on December 23rd, 2022 at 07:39 pm