Instagram is one of the most popular social media platforms available nowadays. It's most famous for its photo and video sharing features, which enable users to broadcast their most recent selfie, their #OOTD, their lunch, or a cute photo of their pet.
Last 2016, Instagram launched Instagram stories, which allows users to post a photo and a 15-second video that will last for 24 hours. Instagram stories allow content owners to see who viewed their story and the viewers to send a reply about the story.
Instagram Stories became a hit soon after they were launched. It has built-in features like stickers, gifs, templates, and filters that can be played around with to tell your story in the most fun way. With the popularity of Instagram stories have come a host of other apps that promise to make your Instagram story better. The Storychic app promises to help you turn your stories into art, and we have the details below.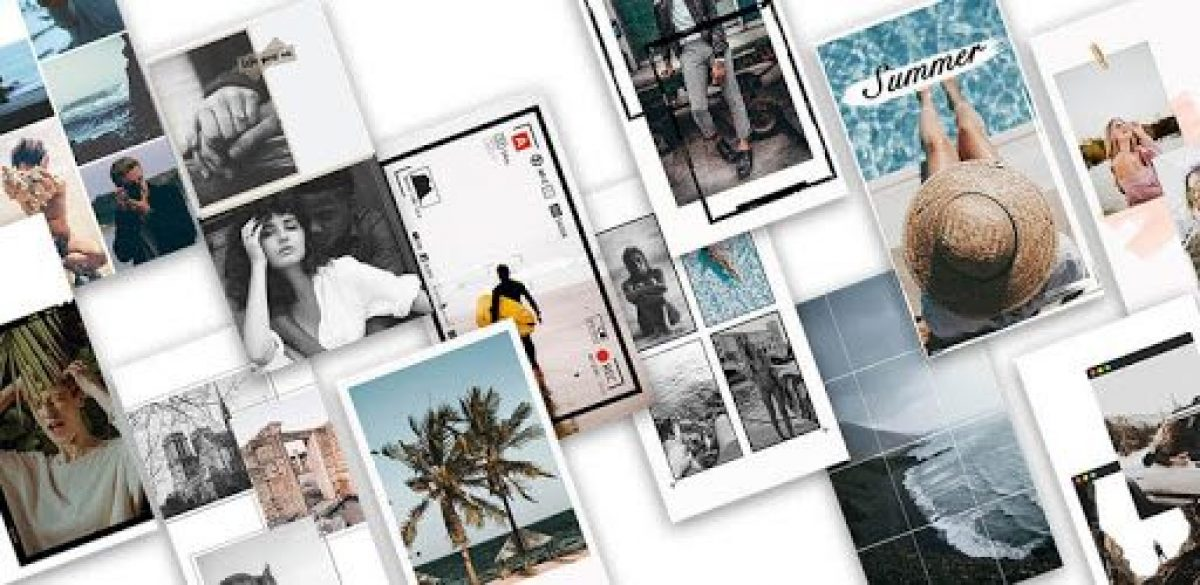 Stand Out with the StoryChic App
It is common to see the same kind of picture styles and fonts across Instagram stories since most people rely on the default Instagram features. You can stand out among your friends and followers with cool elements from the StoryChic app with new collage templates and filters that are great for creating and designing stories.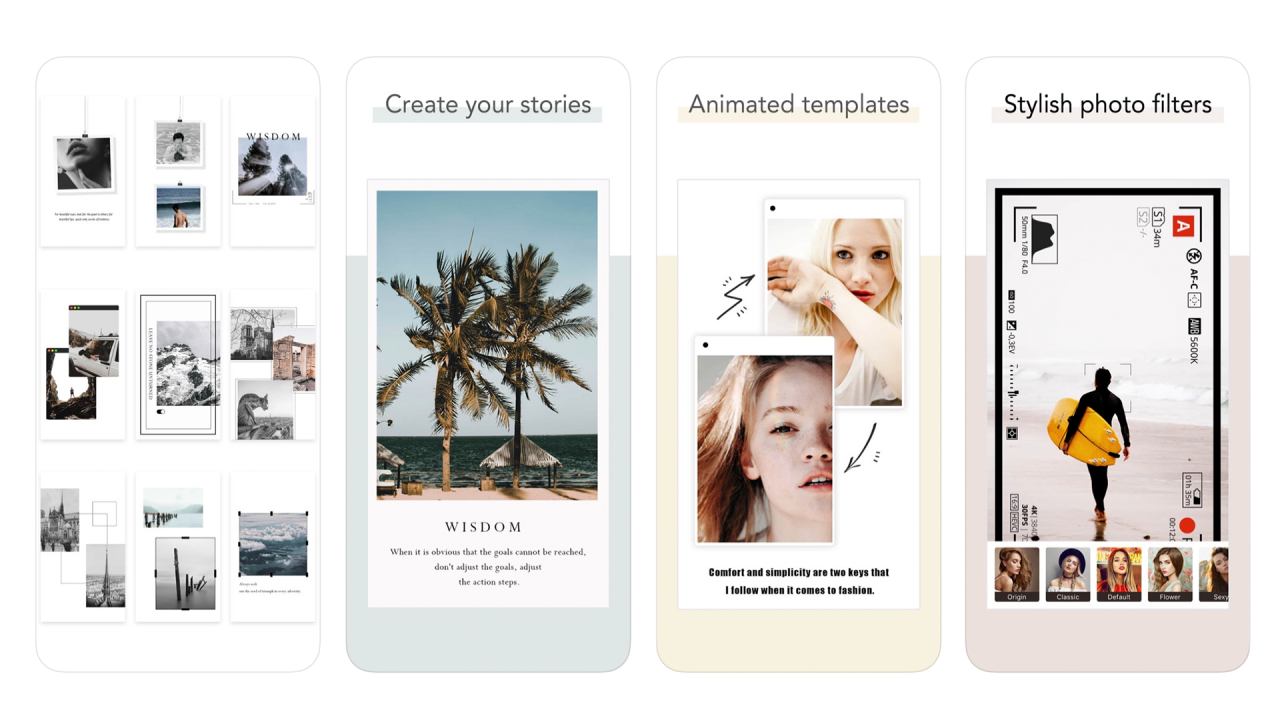 You can even share your StoryChic stories directly to Instagram, Snapchat, Whatsapp, Facebook, Pinterest, Tik Tok, or anywhere else you'd like. Formerly known as InstaStory, the app is trusted by hundreds of Instagram Influencers. It has also been featured by well-known YouTube reviewers. According to them, the best-selling point of the application is its functionality, which is simple and straightforward, making it easy for anyone to use.
Since its launch, millions of users have jumped on the bandwagon to use StoryChic to turn their Instagram stories into truly original and creative viewing experiences. You can choose a unique template for each day or choose a template that you like and just rework it a little so that it works with your design aesthetic.
This app, which is often called the Insta Story Art Maker, offers more than photo editing tools for Stories. Users choose the application for its ability to create stunning video stories; this is a feature that is especially favored by the younger crowd. This makes StoryChic stand out because you have a two-in-one editor.
Options for Creativity
There are over 500 unique templates that you can find in this application. Express your mood and share your life using decorated IG story templated, animated texts, preset filters, and a massive sticker collection.
StoryChic Templates are categorized as static, animated, and MV. The static presets provide different hues of filters to choose from. Your photos can also be displayed with different types of motion as they enter and exit your story so you aren't stuck with the usual photo formats. MV allows you to incorporate your favorite tunes and music into your story.
Different styles of collage, color templates, and borders are also available in StoryChic. Get more followers and likes with a professional toolbox with your 24-hour photo and video stories by boosting your social media presence with quality and state-of-the-art content.
Choosing the Best for You
The application contains free features that in other applications you might have to pay for. It allows you to express yourself in a way that the default Instagram stories just do not allow. You get over 60 themes with many designs and colors such as Film, Retro, Polaroid, Square, Collage, Carnival, etc.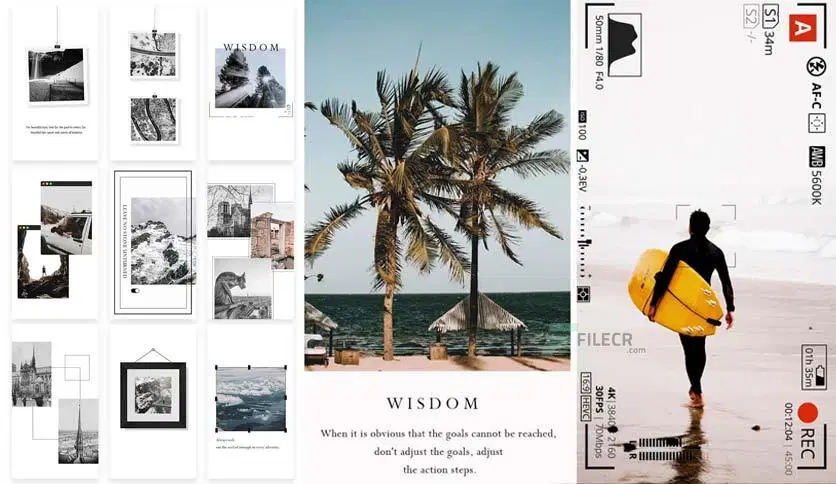 The primary feature that StoryChic provides is the templates that range from static to animated ones. The static templates highlight the photo itself, the stillness makes the audience be driven by the beauty of the story in its raw form. As for the animated template, it works best for stories that require movement or you are emphasizing a certain detail from the post by creating a dynamic effect for that particular detail.
Having a hard time choosing which photos to post? No need to worry — you can pick all of them and create a photo collage. With its smart intelligence feature, StoryChic will give you suggestions on how to arrange and organize your photos. You just need to select them in your gallery, then scroll through the suggestions. Voila, you are good to go!
Creating collage videos requires time and effort, but the application offers you preset templates to choose from. The layouts are already provided, and it is your call on which fits the best for the videos you wish to upload. You are also given an option to mute your video or add background music to your video collage to put all the puzzle pieces together.
StoryChic User Support
To cater to all the needs, demands, and preferences of its users, StoryChic regularly updates the features that they offer, such as adding new story templates, color presents, photo and video collage templates, classic and animated fonts, backgrounds, and much more.
Whether you create content for personal or professional purposes, the application provides customer support especially for those who take advantage of in-app purchases. In cases of glitches or technical errors, customer service is quite responsive to the requests and concerns of its users.
Continuing to stay at the top of the list of applications that make great Instagram stories is a feat for StoryChic and is a testament to its dedication to helping its users to produce the best content that they can. This is through the constant updates of the content and features of the application adapting to the demands and suggestions sent by its users.
Personalizing Your Stories
Effective social media posts are the most personal ones. They showcase your intention, content or message, visual style, aesthetic vibe, and definitely your personality. StoryChic provides you options on how you can truly make those things shine through Instagram stories.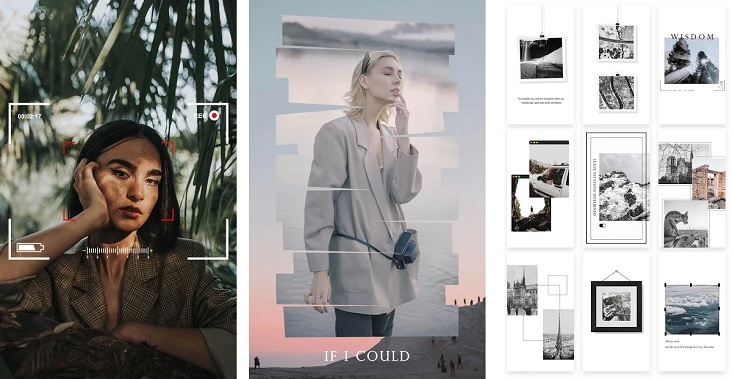 Fonts are integral in every post as it gives life to your intended message. The style and color speak to your vibe. This is why StoryChic value fonts for your stories by laying vast options for the fonts.
Classic fonts are given for you to convey formal and straightforward messages to your audience. You may also choose quirky fonts to match the vibe of your posts. Animated text and tezza presets are also available in StoryChic.
There are also type texts with various hype fonts and unique design of words. These text effects fully adapt to your stories by customizing the size, font, color, and even kerning. So, everything is on you now!
Set the Tone
The color of any post sets the overall tone and feeling. StoryChic has quality filters and effects for you to find the appropriate tone for the intended post. Prequel filters include high-quality mojo filters and presets for Instagram that fit perfectly for any occasion and highlight your Instagram stories.
It is also free to change the background of the photos you will be posting. You can do a color story by changing the background on the available canvas to complete the feel of the post.
StoryChic will also be adding more visual effects soon, which includes Glitch, VHS, and other retro effects like those on VSCO.
How to Download the App
StoryChic will surely provide endless ideas for your stories. What's even better about this app is it is free and available in both the Google Play Store and the App Store. Just search StoryChic on your Android or iOS device, and click install. You can also click the links here and you will be directed to the download option on your device.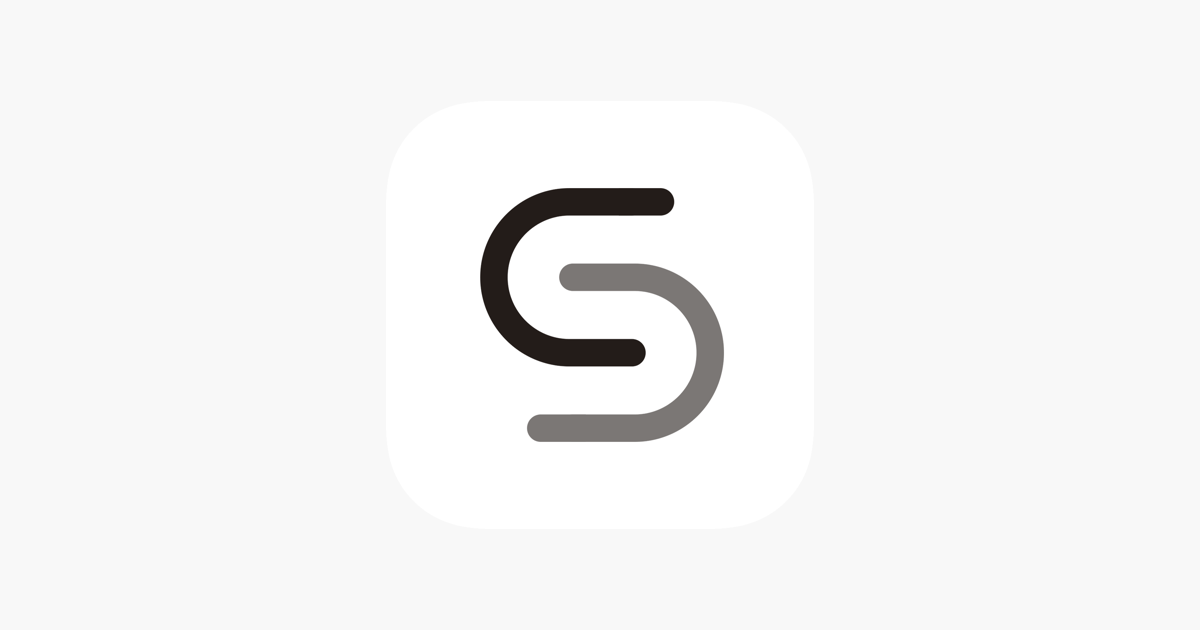 The application also has a search tool where you can type your story theme and you will be directed to hundreds of templates. StoryChic also updates new templates, fonts, collages, and many other story tools every week.
You really don't have to worry about getting left behind on the trendy stuff. While the application itself is free, StoryChic offers in-app purchases like a monthly premium costing $14.99.
Enjoy other VIP features when you subscribe to these purchases.
After Getting the App
When we talk about editing photos and videos, many people might assume that you need to be a professional editor with over-the-top tools before achieving really nice outputs. With StoryChic, it's user-friendly especially for those with little to no experience in graphic design and layout.
After installing, there is no need for you to sign in with an email and fill out other details as it will automatically give you free access to all its services unless you will be availing of the in-app packages mentioned above.
StoryChic offers free stuff to make your Instagram stories look as visually appealing as possible. Having over 1000+ templates to choose from, you will not have a hard time finding the best fit for your Story for the day.
Conclusion
StoryChic is already established as one of the best free Instagram story editors with all its features, preset story templates, photo frames, video collage templates, various text tools, hype type fonts, mojo effect, background designs, and prequel photos.
It is your call now to find the best features on StoryChic to suit best your preferences and personality. As Instagram grows in popularity, more and more apps are being produced to make your Instagram experience better. The StoryChic app was of the first of those kinds of apps to land on the scene and is still considered one of the best Instagram art apps, which should give you an idea of how useful it can be
Last updated on December 23rd, 2022 at 07:52 pm