Not everyone is blessed with learning math easily. After all, it is a difficult subject for many people, what with the various numbers and different types of math involved in solving an equation. Because of this, many individuals might need extra help in addressing mathematical problems.
For individuals who need a little help and push for learning more about mathematics, one of the best apps on the market today is no other than the Photomath app. Not only does this provide users with the tools they need to study math, but they also empower users to become the best.
Photomath app has tons of features that users who want to learn math will benefit from. To know more about what the program offers and how this can make math simpler and more enjoyable, read on. This article will tackle the following topics below to shed more insight into this application.
Learn More About The Photomath App
What Photomath Offers
Downloading The Photomath App
Using Photomath To Study Mathematics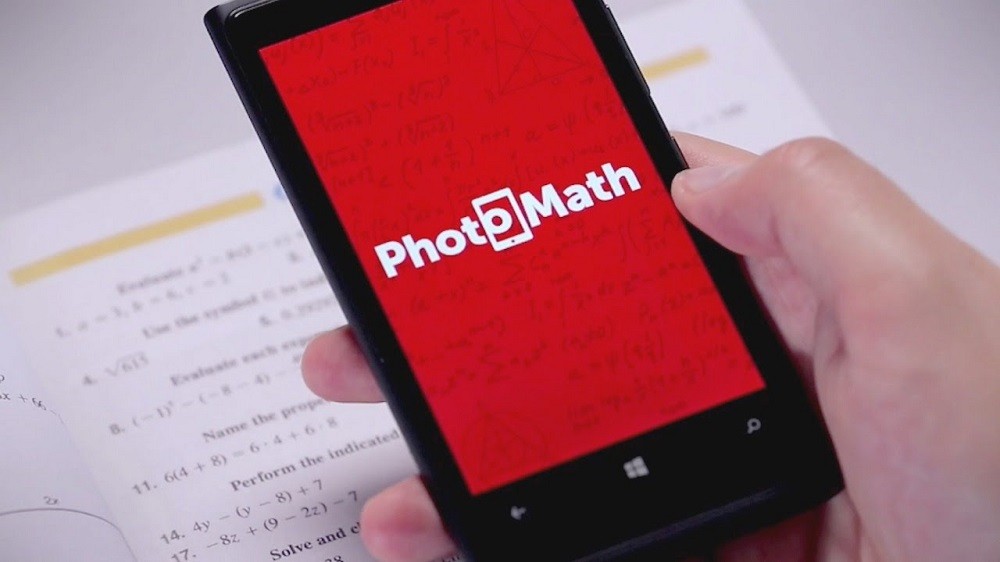 Learn More About The Photomath App
Photomath is a free mathematical learning tool made more accessible and convenient on a mobile app. This is available for Android and iOS users, making it easier for people worldwide to get the help they need. As of writing, this is considered one of the leading educational apps on the market.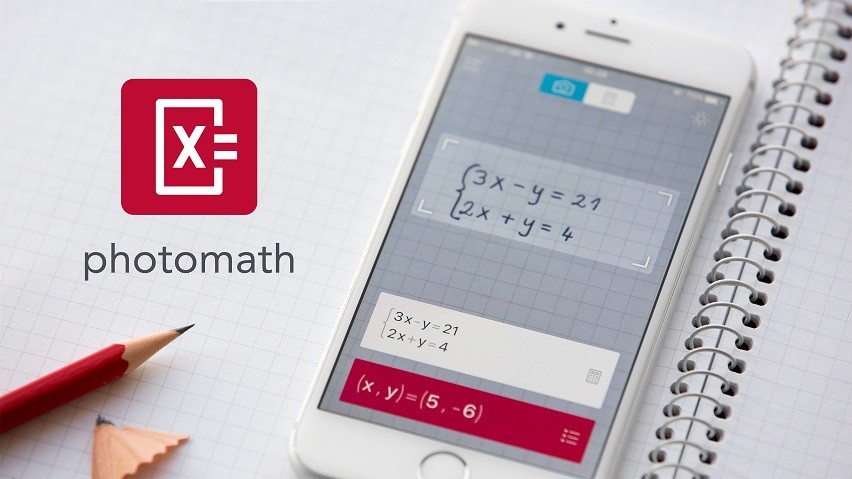 Made by Photomath, Inc., this mobile app is designed to help users solve their mathematical problems and equations using only a smartphone camera. The application is capable of both reading and analyzing the math problems, allowing users to solve and learn how each solution and equation is derived.
This program's main idea is to help learners of all ages and backgrounds study math and make it more exciting. It does this by giving users access to scan math problems via their phone camera, and in a few moments, Photomath will show the answer to the said equation.
As this is a learning and educational tool, the app ensures that it provides users with everything they need. The app does this by providing a solution to accompany the final answer. This helps individuals know how each math problem was solved and how the answer was derived.
Diving In-Depth Into How Photomath Works
As mentioned, the Photomath app works in conjunction with a phone camera to solve equations. The app makes this possible with its advanced optical character recognition (OCR) technology made by Microblink to identify numbers, characters, and how these are arranged on the page.
After users take a photo of the equation or a particular math problem, the algorithm of the app will work its magic by determining the characters and how these are related to others in the sequence. Then, only will the app proceed by providing the answer and formula to solve the math problem.
What sets Photomath apart from other math and learning tools in the field is that it aims to make problem-solving by human experts closer by turning this into an app. This entails that the learning process is much easier for learners, especially as it 'traces' their steps into solving such equations.
What Photomath Offers
The Photomath app offers a lot for those looking to study math. In particular, the program gives users access to a variety of mathematical topics covered, including basic arithmetic, fractions, factoring, decimal numbers, and many others.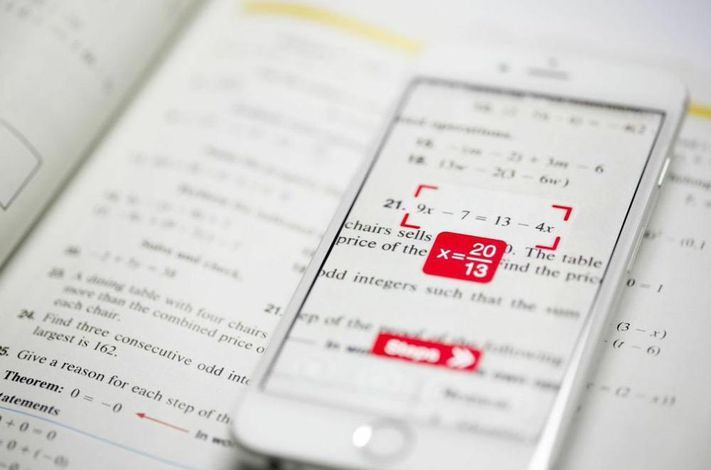 It can also cover higher and complex math topics such as algebra and linear equations, quadratic equations, and logarithms. What's more, the Photomath app is also equipped to handle topics ranging from geometry, trigonometry or precalculus, calculus, and statistics, making it ideal for everyone.
In addition to covering an extensive range of topics, Photomath also makes problem-solving even more accessible and convenient with its offline feature. Even without Internet or phone data, users can solve and get an answer for their math problems, perfect for users who are always on the go.
The best thing about this program is that perhaps it takes user learning to heart. It equips users with the tools and knowledge they need by giving them step-by-step explanations of the solutions and how these are derived. This way, they know how to properly approach each problem and how best to solve it.
Friendlier Approach To Learning
The Photomath program is a user-friendly mobile app that gives users of all ages the chance to study math with ease. Besides solving math problems with a phone camera, it also makes studying more intensive by giving users word problem explanations.
By providing word problem explanations, users can gain more enlightenment about how problems are solved. These are beneficial, especially to individuals who do not have an expert on the matter who can explain math problems to them.
In addition to having high-quality explanations given to users, tips, hints, and even detailed visuals and graphic materials are also included in the Photomath app. This helps learners visualize and understand each step being taken and familiarize them with different math terminologies.
Downloading The Photomath App
As previously mentioned, the Photomath app is available for free for both Android and iOS users. This can be found and downloaded on the Google Play Store for Android users and the App Store for iOS users. To download, key in the name of the app and tap on 'install.'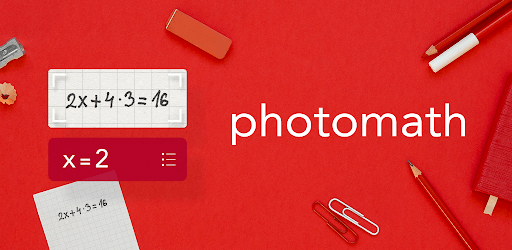 After the program has been installed, Photomath will walk users through some features of the app with a short tutorial, something which is greatly helpful for beginners who are looking to seamlessly navigate their experience with the app. This walkthrough will also give users some troubleshooting advice.
The app comes with a free version which can be used by creating an account, asking users to pick their designated label, such as being a student, parent, or teacher. The user should also grant the app access and permission to use the camera and gallery for it to be able to capture and solve math problems.
Although the app is free, it also comes with a premium or pro version called Photomath Plus. This is valued at $9.99 per month or $59.99 annually. Individuals who want to try this premium subscription for themselves may do so with the seven-day free trial period provided by the app.
Why Consider Going Pro
The free version is ideal for users who want a no-frills approach to solving math equations. However, for those who want more details and explanations, going with Photomath Plus is the right answer. It provides more in-depth explanations and insights towards solving problems.
These explanations are at par with what experts and teachers in the field provided. More often than not, these expound on more complex topics and topics, such as those involving geometry and the like. Besides this, the pro version also comes with tips and hints and an extensive math glossary.
In addition to these detailed explanations, Photomath Plus also provides users with colorful and engaging visuals and animations. These graphics keep learners' attention while also helping them become more acquainted with the equation and how to better solve these problems.
Using Photomath To Study Mathematics
Photomath app is designed for easy use and learning. After downloading and installing the application, users can proceed by capturing the math equation they wish the app to solve. There will be an accompanying red frame or viewfinder that users can use to fit and capture the said equation.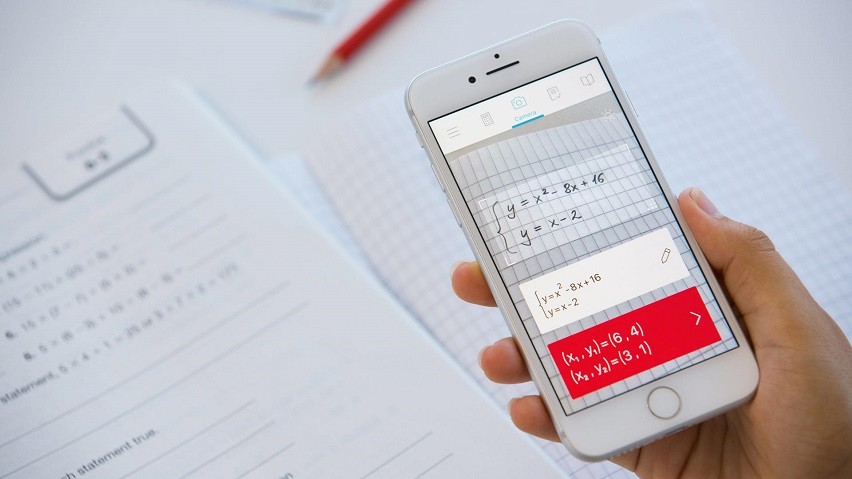 After taking a photo of the math problem, the program will immediately show users the answer that they are looking for. Those who want more explanations on how the answer is derived can tap on the 'Show Solving Steps.' This will move the app to show the varying ways it solved the problem.
Bear in mind that tapping on the 'Show Solving Steps' requires a premium subscription. This can be availed for free with the seven-day free trial option. Clicking on the 'Show Solving Steps' takes users through a step-by-step approach to learning as it explains how and why the steps were taken.
Users can also take advantage of the multifunctional scientific calculator that comes with the app. This calculator is equipped with various functions, allowing users to try solving their hands at the equations they want to answer. Some of the functions include having exponents and tangents.
Excellent Use Of Graphics And Visuals For Guidance
While learners can already grasp simple terms and explanations using only audio cues, the best way to learn is through a visual approach. This is where Photomath excels as it comes with a wide range of visuals and graphics to help users grasp terms more tangibly.
The visuals found on the app range from charts, graphs, tables, and many more. These often accompany solutions and answers to give in-depth insights, lending more cues to learners as they navigate math and all of its intricacies.
The Bottom Line
Studying mathematics is more accessible and convenient with the Photomath app. Through this program, users can finally bid goodbye to complex and intimidating math problems and instead say hello to the wonderful world of numbers.
Last updated on August 9th, 2023 at 03:41 pm