When we think of tattoos, it's always the fear of making the mistake of choosing the wrong design. We already know that tattoos are permanent and while some might want to either remove them or cover them up with another tattoo, choosing the right one will save you both time and money.
Many people are still worried about making the right choice when getting tattoos created a whole new opportunity for development companies. These companies saw the opportunity to develop tattoo simulation applications.
These applications let you simulate tattoos before committing to the real deal. In this article, you will learn the following tattoo simulation apps:
InkHunter
Tattoo My Photo
Photo Tattoo Simulator
Tattoo for Photo
Tattoo Name on My Photo Editor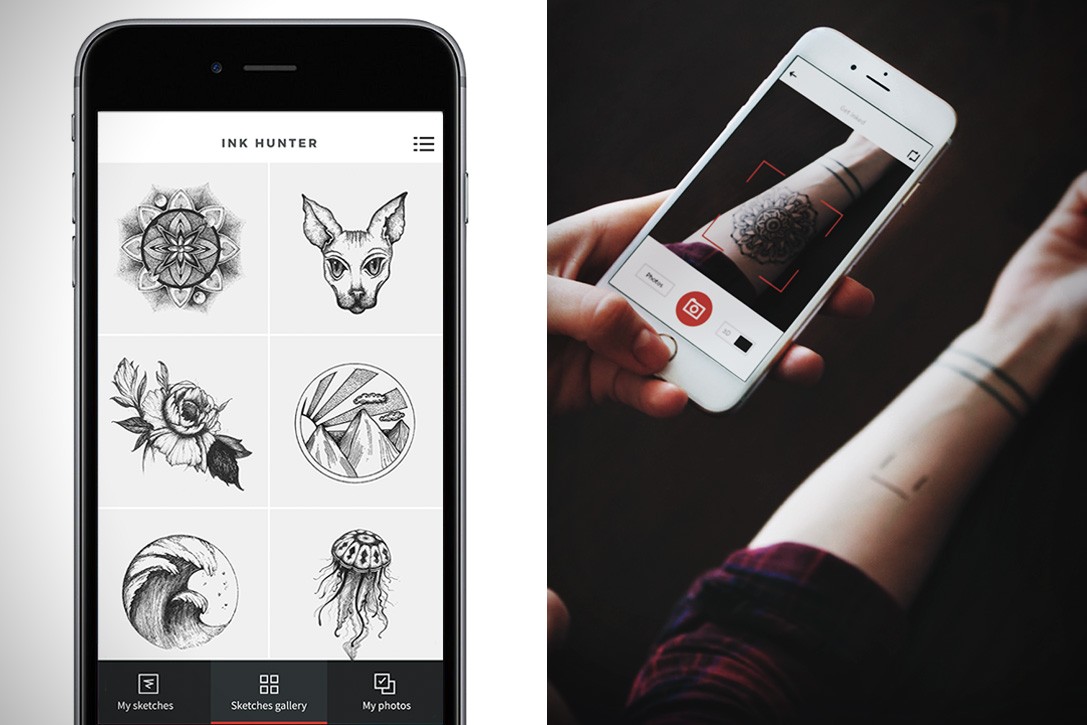 InkHunter
InkHunter is probably the most popular and most highly successful tattoo app on this list. Not only has the app gained a lot of positive reviews, but it also has gained a lot of fans and followers for its uncanny ability to simulate tattoos in a very convenient manner.
If you ever wish to have a tattoo and you're hesitant to get one because of the design or want to start your tattoo shop and get a lot of inspiration, InkHunter is the best app to help you through all of your concerns.
InkHunter uses augmented reality to produce an image of the tattoo design that you want. It's much like trying on a new shirt without even wearing them; you can see how it would look. You can place the simulated tattoo on any part of your body.
The best feature of InkHunter is the ability to filter out different designs according to where you want the tattoo to be on your body. You can get the zoom option so you can get a better look at the design of the tattoo. InkHunter is currently available for download at the Google Play Store for Android devices and the App Store for iOS devices.
How to Use
Using InkHunter is just like taking a picture of yourself. The first step is to launch the app and choose the design that you want. You can use the filter to search for the perfect design, depending on where you want the tattoo.
Once you have chosen the design, draw a smiley face on the area where you want the tattoo to be and hold the phone over the smiley face. Wait for the app to load up your chosen design and see if it looks great on your skin. You can even try and zoom in on the design to be more particular with your choice.
Tattoo My Photo
Tattoo My Photo is another great tattoo simulation app that lets you see the design of the tattoo first before you put it in your skin. The way the app functions is rather similar to other apps on this list. You choose a design or create your own, and then put it in any of your photos to see how it would look on you.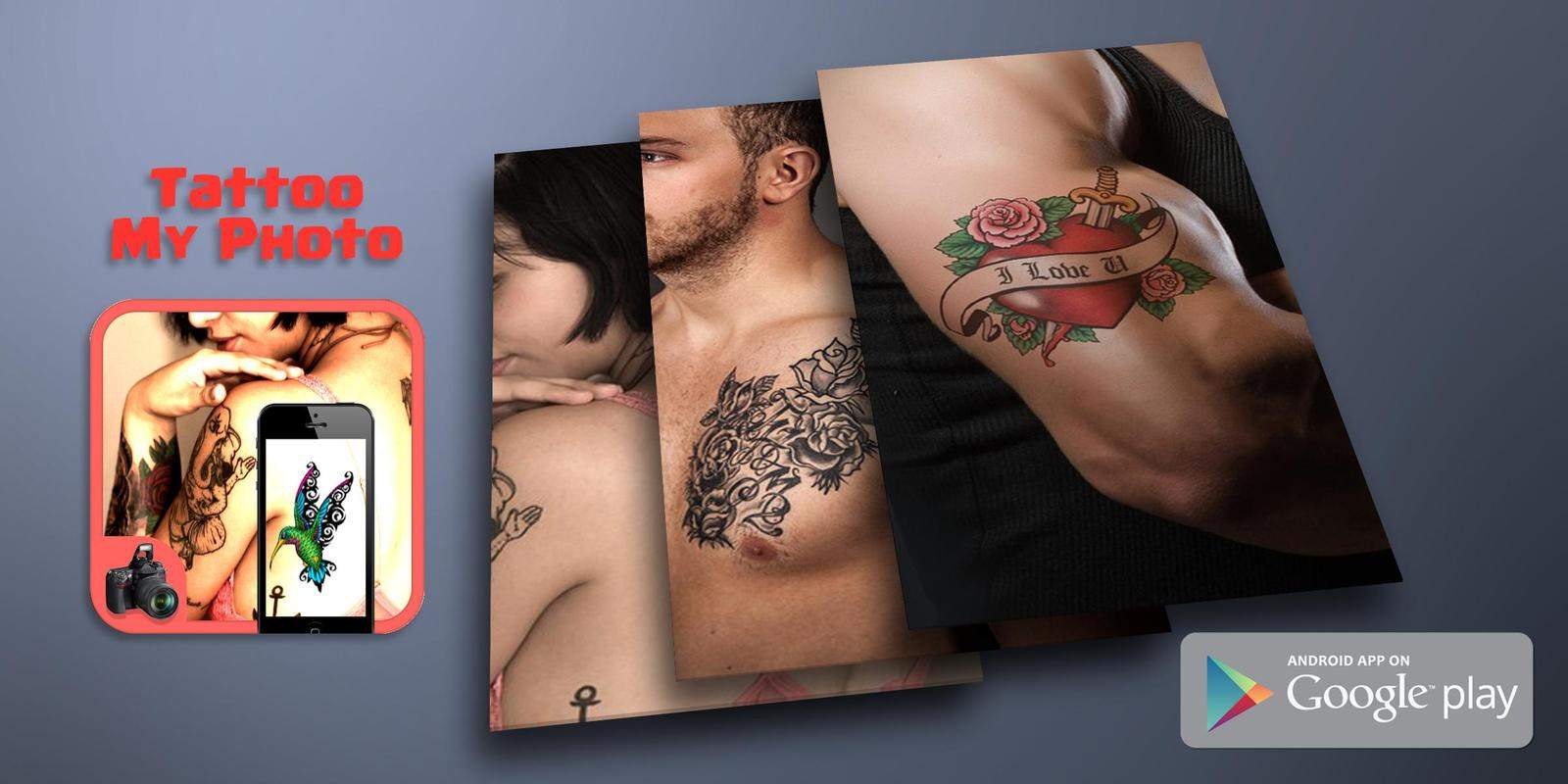 With how simple the app works, many people can check out how the design would look before getting the tattoo done permanently. The app will help you save some time and money, especially if you do not like the design. Apply hundreds of different types of tattoos to your photo and see what matches your taste.
The app works on all body types and works on all genders. You can choose from a wide variety of designs, including Chinese calligraphy, and even put your name on the design and try it out on any of your photos. Tattoo My Photo is available to download for free at the Google Play Store.
How to Use
After you have downloaded the app, launch Tattoo My Photo by tapping on Open, choose the tattoo design of your choice from the photo gallery within the app. Next, select the photo that you want to place the tattoo on.
Use the tattoo design and merge it on the photo but be sure to place it exactly where you want the tattoo to be on your body so you can have a better look at the result. You can use the zoom feature to zoom in on the design or even use the rotate feature to check out the tattoo's different angles.
Photo Tattoo Simulator
While many of the apps on this list provide a set of designs for users to try out, Photo Tattoo Simulator takes on a very different approach for those who want to test their tattoo design first. The app is available Android devices,.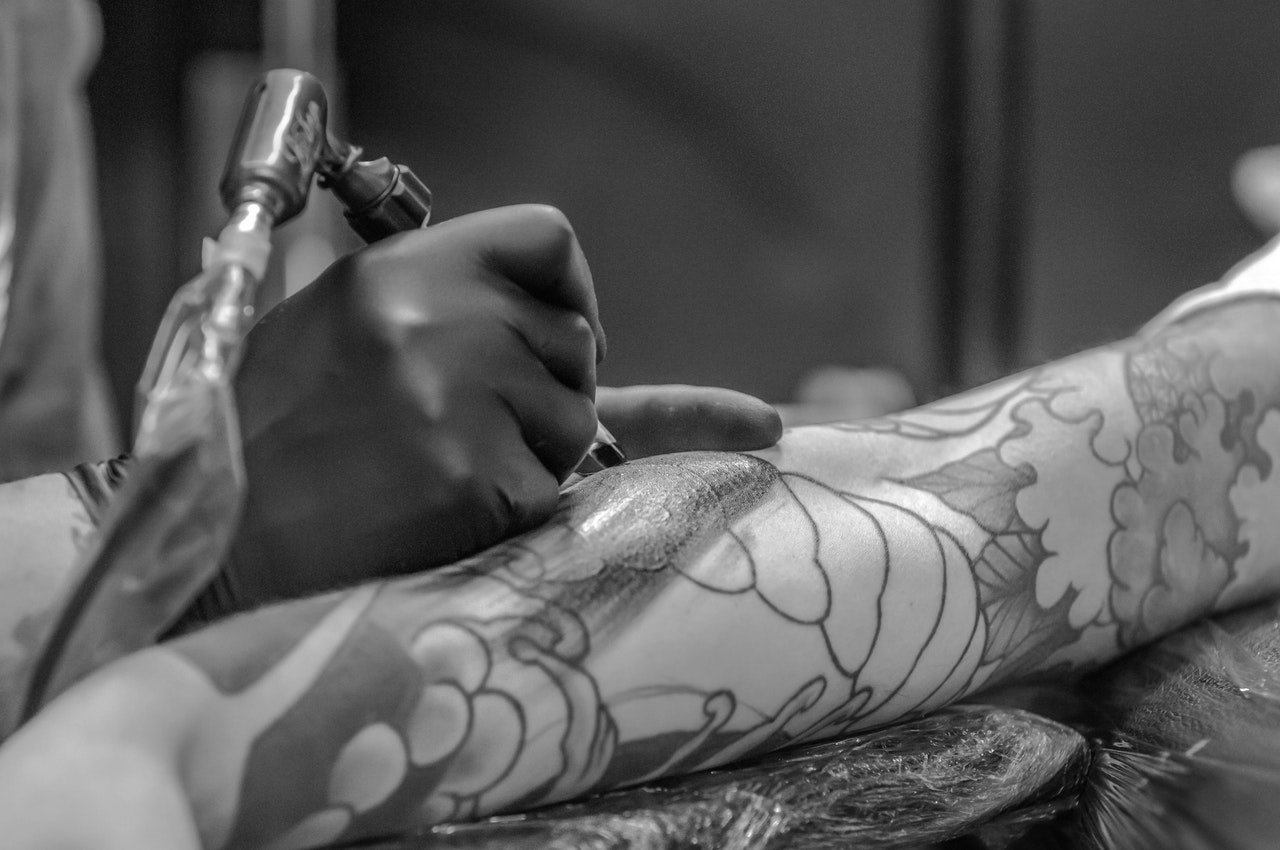 Photo Tattoo Simulator allows users to draw their design and use it onto a photo to check how good it would look. The interface of the app is also very user-friendly, so everyone can design their tattoo art and upload them onto the app to test it out on different photos.
Apart from uploading your art, the app also features a wide array of tattoo design selections to choose from, so you can also get your inspiration from other tattoo designs before you create your own.
The app features an impressive list of font styles that you can use. Photo Tattoo Simulator is the best tattoo simulator app for those who want to design their art before putting it on their skin. The only downside is that the app does not have a zoom feature.
How to Use
Photo Tattoo Simulator is a very easy app to navigate. The options, menus, and controls are straightforward to understand and use, so you don't have to struggle to understand anything about uploading your tattoo design and simulating the tattoo.
To use the app, draw your design and upload it on the app from your photo gallery. The app should prompt you if the photo has been uploaded, and you can then use it on another photo to see if the tattoo is good on your skin.
Users get to enjoy switching things up with the design and immediately do some modifications if they want to because of how quickly the app can simulate the tattoos.
Tattoo for Photo
Tattoo For Photo has an extensive collection of designs, including flowers, dragons, animals, and more. The app holds up to 500 different designs and continues to add more in every update.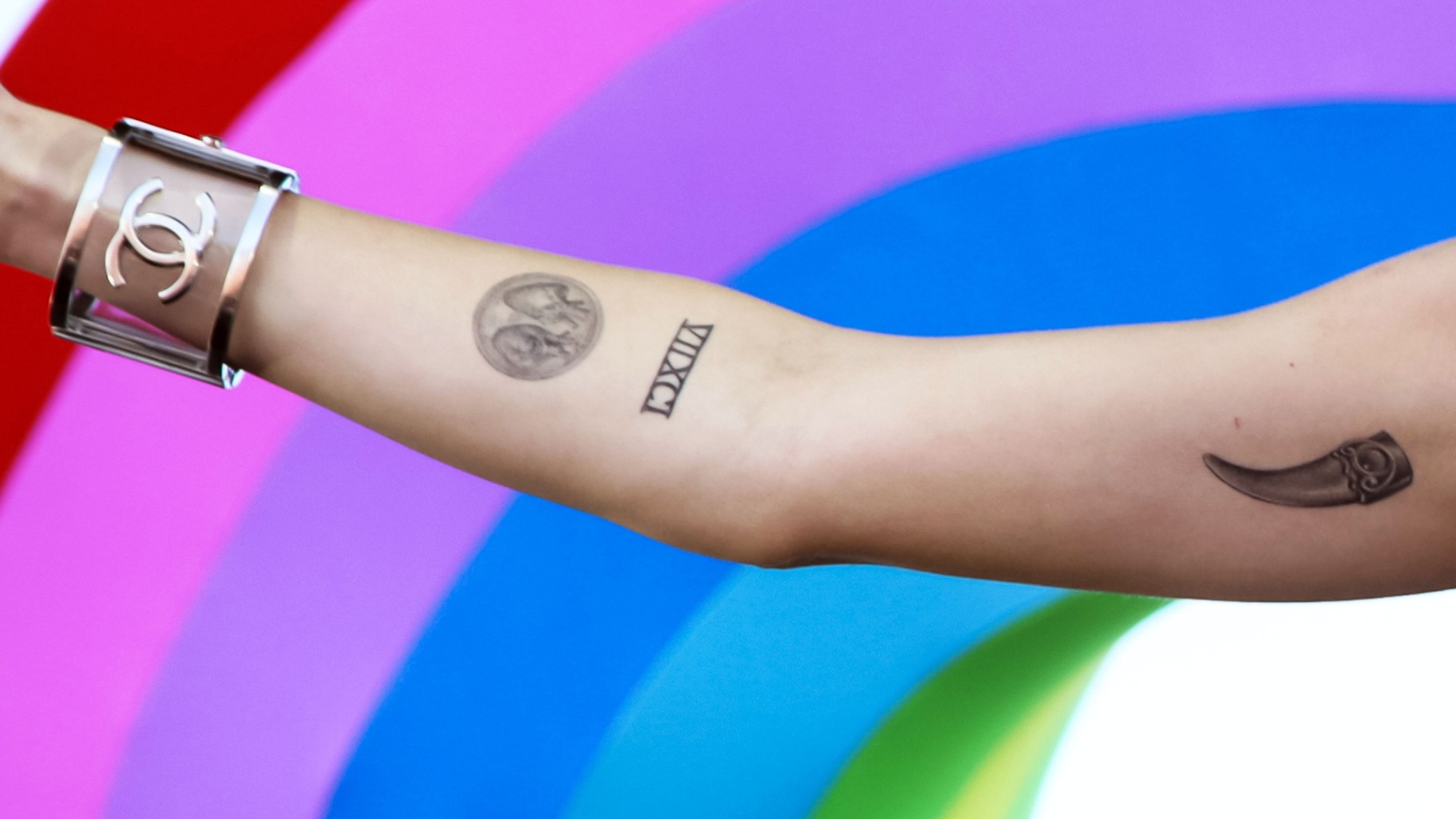 The best part about Tattoo For Photo is that you can add, upload, and share your designs to the app so you can add more to the collection. With so many designs to choose from, it will take a lot of your time to choose which design you want to try out. Tattoo For Photo is best when used on an Android device.
How to Use
Launch Tattoo For Photo to use the app and select from a wide collection of tattoo designs. Take your time choosing the best design, as you will discover more creative and unique designs the more you explore the gallery. Once you have chosen the design, add the design to any of your photos.
The best part about this app is that it also allows you to add and decorate your design with the help of the in-app painting tool and provide font styles that are unique to the app itself.
Tattoo Name on My Photo Editor
Tattoo design apps are becoming very common today, and most of them offer less unique styles and designs. 
The good thing about Tattoo Name On My Photo Editor is that it features over a thousand different designs, a hundred and more tattoo fonts to choose from, around 250 tattoo sticker designs, and the ability to share your photo with your friends on different social media platforms like Facebook and Twitter.
Check out the design with its zoom feature. You can even try and rotate the design and resize it to save it later for other purposes. Tattoo Name On My Photo Editor focuses more on aesthetics instead of just giving you the bland designs.
Choose from a long list of designs and see which one truly fits your style. Tattoo Name On My Photo Editor is available for download at the Google Play Store for free.
How to Use
Use the app, choose a photo of yourself from your photo gallery or take one using your phone's camera. Choose the design that you like and add it to your photo.
You may also add some fonts to make the design more interesting. You can also zoom in or rotate the design.
Conclusion
Getting a tattoo is a huge commitment since they are rather permanent. The fact that tattoos are permanent means that you need to choose the perfect tattoo art to not regret getting one later.
This is why many people are always hesitant to get a tattoo because they do not want to make a very critical mistake, especially in choosing the tattoo design. Fortunately, with the help of the apps mentioned above, it can help you resolve your doubts about getting a tattoo.
Spanish version: Excelentes aplicaciones para simular tatuajes antes de crearlos
Last updated on May 23rd, 2023 at 07:25 pm