Tattoos are cool, and they pack a lot of meaning to the bearer. It can be used as a symbol, or a memory, or to remember a loved one. Or none of these things actually, as you can get a tattoo because it looks cool, or just for the fun of it. It is a form of art, expression, and freedom.
There are advancements in tattoo printing these days, and several colors, designs, and images can be drawn to every part of your body. Yes, it is good and all, but why does everyone not have a tattoo? The thing is, tattoos are permanent. At least the real ones are, and committing to, or resolve to the idea of having a permanent mark on your body, is not always an easy decision to take.
A common reservation that people usually have is that, "What if it does not come out the way I imagined it to be?" This article talks about a solution that tackles that important question. This article talks about the augmented reality app for tattoos, InkHunter, and everything you should know about it.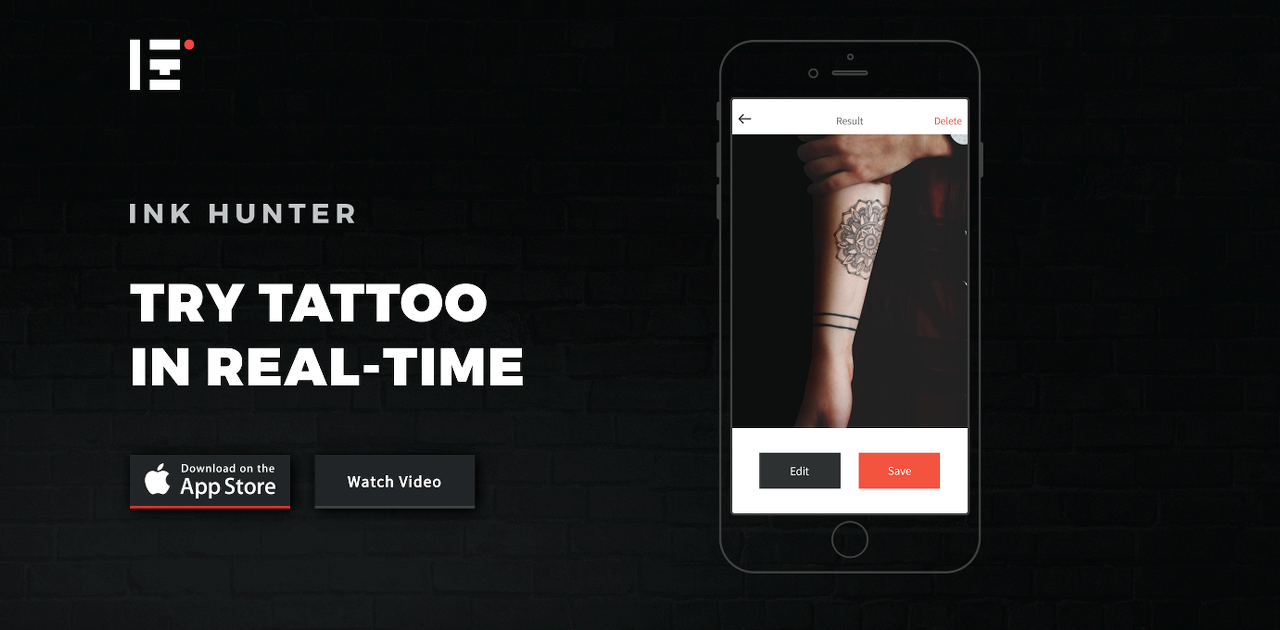 Main Features Of The InkHunter App
The InkHunter app comes with good features that enable you to fully customize a tattoo from your phone and view it real-time on your phone. You get to play around with it, edit, customize, increase shades, and so much more. Every user becomes the tattoo artist themselves.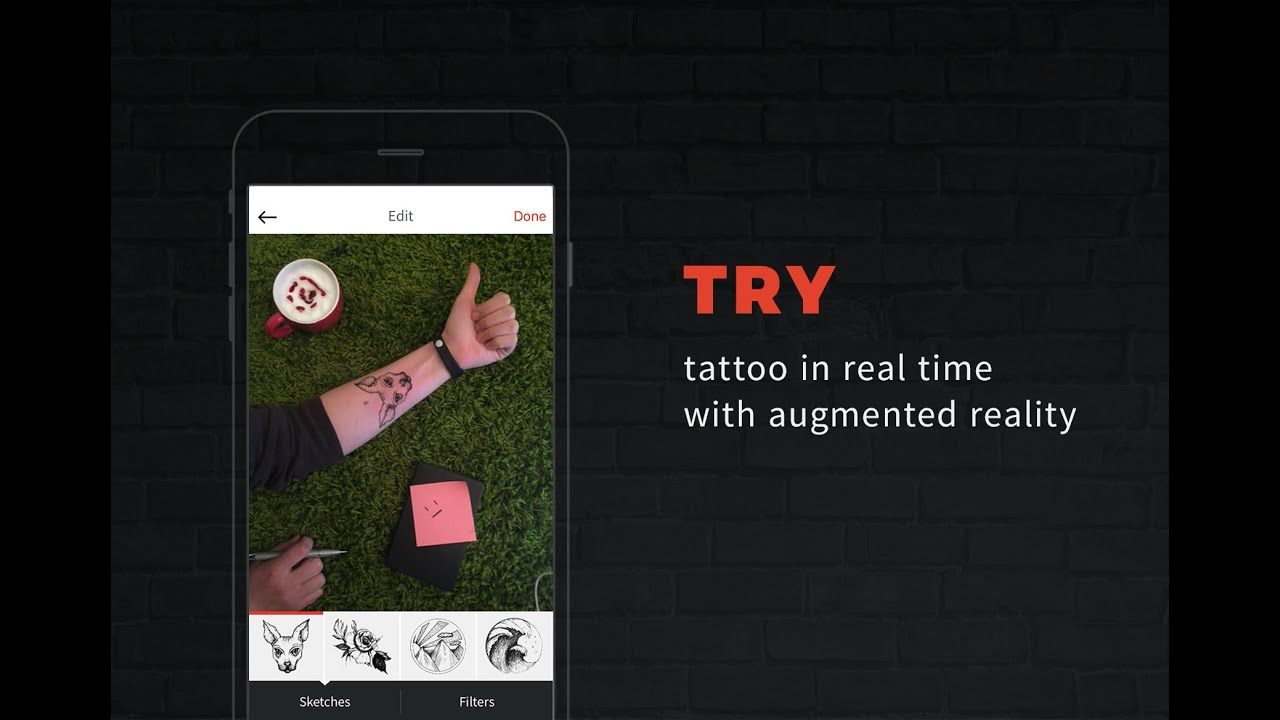 For simplicity, the main features of the app will be taken separately. That will ensure you being able to try out the features individually.
Choose Feature
Just as you would walk into any tattoo shop, and you request an image from the tattoo artist. This situation might be for people that do not really know exactly what they want. They get suggestions from the artist.
Another category might be that you know what you want but still need recommendations about how you want it placed or where you want it placed. The last type of person wanting a tattoo would be those people that know exactly what they want and where they want it. They need the artist to draw the tattoo.
The app expresses all these categories. It provides sample images that you can choose from, based on what you want. There are lots of images that can satisfy and interest you in the app. It is not confined to that alone; it allows you to select an image from your photo gallery, sketch your tattoo, select from your sketch gallery, and instantly get the image tattoo of it on your skin.
Try Feature
This feature is as simple as it comes. After selecting your desired image, you get to try out the image you selected where you want it instantly. This part starts giving you the idea that, "Is this tattoo right for me?" Or, "Is it rightly placed."
After trying the tattoos on, you can view the image and see if you like it. You could try out another position, or location on your body, to see if it will suit you. Or delete it if you do not get the feel. Not everything cool actually fits, you know.
Edit Feature
This is where you get to style in the app! Customize your tattoo however you want. You get a range of options to filter the image, like increasing the size, the depth of the ink, the brightness, saturation, and other editing options.
When satisfied with your editing, you can edit some more. When you are satisfied, you can save the image, keep it for reference, or use it when you finally want a real tattoo drawn.
About the App
Augmented reality apps are increasing in popularity these days. One of such apps that might readily come to mind is Snapchat. InkHunter, on the other hand, can affect changes on any part of the body, not just the face. Oh, the part that it applies tattoos to the body using augmented reality was mentioned, was it?
The app was brought to life by a team of Ukrainian geniuses in a 2014 two-day hackathon. Later on, two engineers revamped the app and uploaded it to the Apple store. Although the app currently supports just black and white colors, upgrades to include other colors are included soon.
The app lets you test a tattoo before deciding if it is really what you want. You can use it as an image to take to a tattoo artist when you decide. It makes use of your phone camera, where you place your phone camera on the area you want a tattoo.
How To Download The App?
To download the InkHunter app, first, you search for it on the Google Play Store or Apple store. Once the right option is seen, you click on it, and it takes you to the app's download page. Hit the "Install" button, and accept the terms that come with it. After successful installation, the InkHunter app is ready to use and customize.
Go to the apps page of your phone, and scroll through, or search for your recently installed app, "InkHunter," and click on it. You open the app and can start implementing the resources gotten from this article.
Requirements Of The App
The requirements are the same as apps that will need to access your phone's camera. You will be prompted to accept or decline access to the app to use your phone's camera. Since a feature of the app involves selecting images from your phone's image library, the app asks permission for that.
Note that declining some requirements may not allow the app to function properly, as these are among the core features to make it run. Allowing such requirements often come with no peril to you as a user. Plus, the app has privacy policies that guarantee and protect personal information from shared with any other party.
There is something else to know about this app. Some images already available from artists' design will need to be bought. A fair fee of varying prices will be required. It has also been shared that future updates will involve artists booking for styles through the app, making it a good way for tattoo artists to make money.
Fees
Are any fees involved in using the app? Something like a free version and a premium version? Currently, the app is free for all, and that is the only version it comes with.
There are some in-app purchases that may be required for some tattoo styles, though. These fees are the little form of monetization made from the app. Also, the fees vary but are quite affordable.
How To Use The App?
To get your augmented tattoos on, you need to do one little thing. Do not worry, it is not much, promise. All you have to do is to draw a placement for your tattoo to stay on. The algorithm designed in the app then detects this placement through your phone's camera and imprints the tattoo on the placement area.
To draw your super easy placement area, you do not need to be a professional artist or an artist at all, for that matter. And what you are drawing is easy – Lines. Hey, there are not complex and do not have to be perfect. Just note that, whatever you draw, and however you draw it, it should signify a face.
It means it should have little lines for two eyes and a longer line below for the mouth or lips. Remember, just one line for each—no need to go all artistic this time. Also, ensure that the lines you draw for the eyes are shorter than the lines for the mouth. It is that simple; your phone camera captures this and imprints the tattoo in this area.
More Tips
You can try out other things while using the app. Just as in photography, a better view produces a better image, so does the view of the tattoo give a better tattoo as well. The fun part goes when you orient or place your phone camera to fascinating angles, and the placement area remains the same.
Turn your phone, rotate it, whirl it, if you may… the placement area still stays. Get cool angles and view your tattoo from different angles by doing so. The view feature can be maximized at lengths to help make up your mind for a permanent tattoo.
Editing with the app can also be stretched. With the in-built filters, you can age your tattoo (check how it looks after a long time), you can resize, tune, adjust, and produce a clearer image for your tattoo. You get to save the image and even send it to friends to get their views about the tattoo as well. Cool right?
Conclusion
Whether you plan to get a permanent tattoo or a temporary one, this app is really a good thing that gives you a preview and lets you know how it would look. It is like a mirror that projects your tattoo in a view that others would perceive.
It is not all necessary, but it is essential, as it helps you know beforehand if you are willing and ready to put the desired tattoo on your delicate skin. This article covered what is needed to understand about the InkHunter app and gave sleek tips as well.
Spanish version: Aprende cómo probar un tatuaje antes de ir a las agujas con una app gratuita
Last updated on May 23rd, 2023 at 08:52 pm