One of the biggest annoyances when it comes to transferring files from your phone to your computer is working with all of the cables. Firstly, you need to make sure that the connecting cable isn't worn out. Secondly, once you are done with the transfers, you will need to invest extra time in decluttering your desk.
Luckily, long gone are the times when that was the only option. Today, there are a plethora of relevant tools, of which the AirMore File Transfer app stands as the most popular.
We tested it for a couple of days and reached a few conclusions regarding its potential advantages and disadvantages. Let's get started!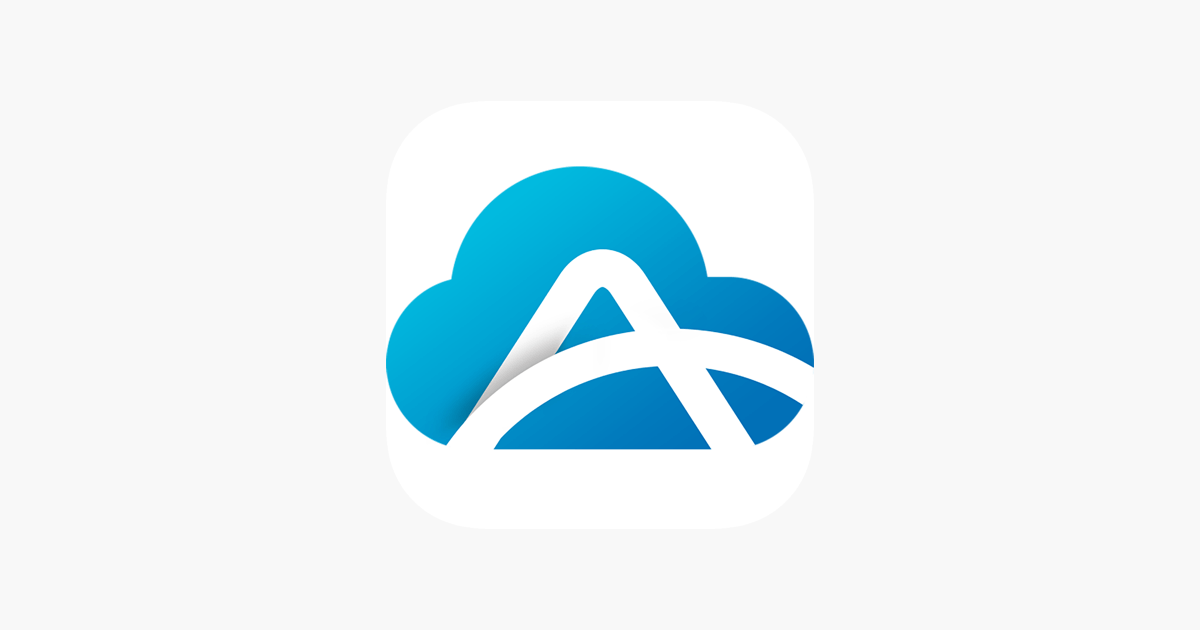 What Is AirMore?
This app was developed by APOWERSOFT LIMITED a couple of years ago with the idea of providing steady and secure performance. AirMore serves as one of the most effective wireless transfer tools available. It was created to compete with AirDroid, which was a big thing a couple of years ago until it was met with a variety of security issues.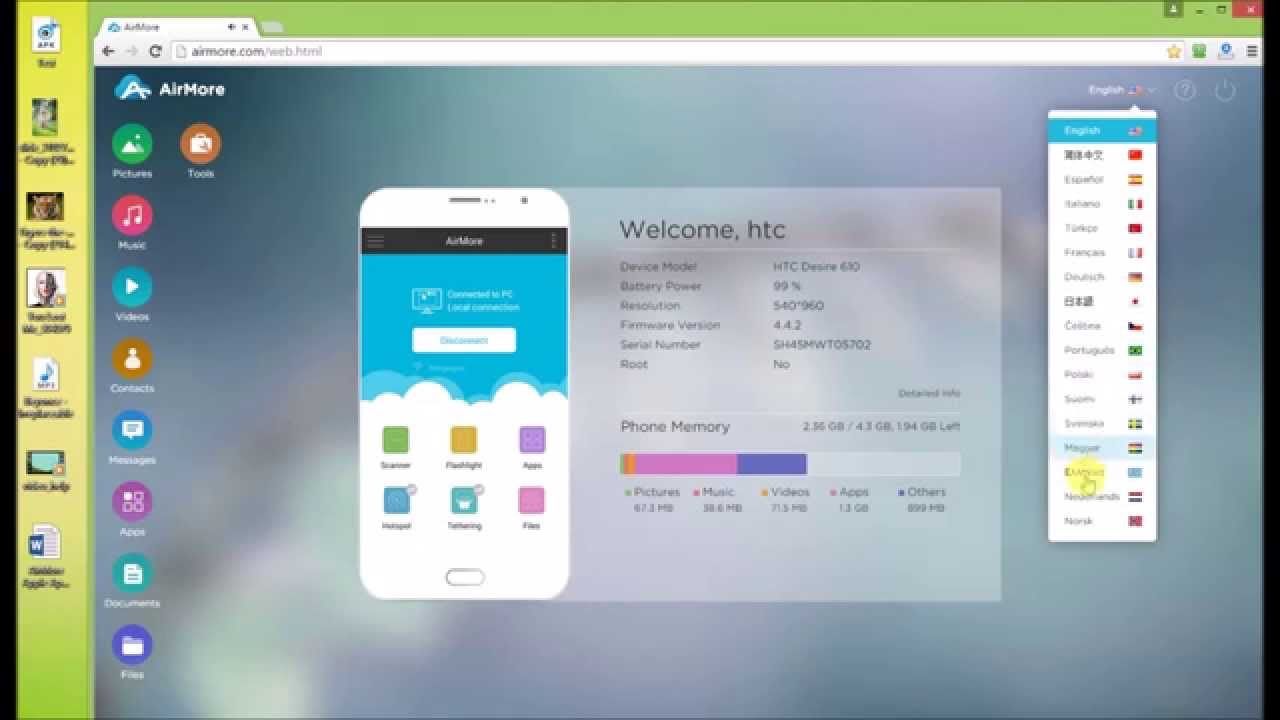 One of AirMore's initial advantages was the fact that it required much less free storage. Thus, while AirDroid was set at 30MB, the AirMore requires a more memory-friendly 5MB. As you might know, apps that aren't as demanding don't necessarily perform worse but rather feature an interface that is easier to navigate.
Cross-Platform Availability
A high-quality app is likely to be available on more than just one platform. In this case, AirMore has designated versions for both Android and iOS users. Although it doesn't feature a browser extension, you can still use this tool as a desktop user through the website (opened in Google Chrome, Firefox, Microsoft Edge, Safari, etc.).
Great Functionality
Among the highlights of this tool is its user-friendly interface. When compared to AirDroid, AirMore requires less effort when it comes to connecting your phone and PC. As soon as you open the app or web version, you will find a simple connection screen. Along with it, there is an option to scan a relevant QR code and thus have your two devices linked.
While the main concept of this app is that it supports file transfers between desktop and smart devices, you can also use it for interchanging data between two mobile phones. This can be done by clicking on the "more" option, where you will find all the relevant instructions for connecting the two devices.
Login Modes
In terms of login options, this app is very straightforward. You won't need to create a designated account for sharing and saving your files, as everything is done through the local network. While you can't work with a remote management facility, you can still run it anywhere and anytime.
The Value Of Multimedia Streaming
This app allows you to directly present any videos and photos or play music from your phone on the PC, which makes the process much easier. Unless you are looking to store these files on your desktop computer, the multimedia streaming feature is all that you will need.
With the multimedia streaming feature, you should be able to manage messages and phone history, as well as contact your friends or family members through your PC. It all comes down to granting all the relevant permissions and enjoying the simplified interface.
Playing Android Music
As we have mentioned above, the AirMore app will allow you to play music from your phone to your computer. Still, it has to be Android music that is downloaded on your phone, as it doesn't work with the iTunes app.
The File Transfer Process
The main reason why you are probably downloading this app is to avoid all the issues related to connecting your phone to a PC using cables. Luckily, AirMore excels in this aspect, as you simply have to link the two devices through a QR code or by connecting through the simple login screen.
There is a user-friendly interface, and monitoring the transfer process comes down to knowing where to click. The fact that everything is done at a local network is why using AirMore is incredibly simple. On top of all that, while it may not seem like it, the app is well encrypted, and you shouldn't experience security flaws that were present with AirDroid.
What Can Be Transferred?
You might want to know exactly what can be transferred with AirMore. Luckily, there aren't any limitations, which means that you can effectively share videos, photos, music, and all other data from your phone or tablet to the desktop computer
Managing Phone Files
Apart from being able to connect your phone with the PC to transfer all the data, you can also use this tool for more effective file management. For some users, it is much easier to delete, copy, and edit files through a desktop computer, which is something that the developers of AirMore are very well aware of.
Once again, the file management comes down to a couple of simple clicks. You aren't limited only to deleting or copy-pasting existing files, as you can also upload the files from your computer to your phone.
Reflecting Your Screen
Along with the aforementioned feature, you can also engage in effective screen sharing. What that means is that you will be able to play a smartphone game on your computer. The only condition is that you are running on Android 5.0, as older versions don't support this feature. Unfortunately, this option isn't available for iOS users.
Enhanced Security
One of the biggest worries that we had regarding this app is whether our privacy would be compromised. That is something you might expect since all the files are on a local web network. Still, the developers did a very good job encrypting this tool and including a few additional security features.
A couple of years ago, AirDroid was the most relevant app in this sphere, but it lost its popularity due to several security flaws. Luckily, when sharing files through AirMore, you will be asked to confirm this transaction. Unless your phone is in someone else's hands, there isn't a lot you should worry about.
Relevant Encryption
It is also quite important that hackers and third parties can't breach the relevant info. With the 128-AES encryption that this tool features, the info and the files that you are working with are completely safe.
Sharing Clipboards
One of the features that make this app such a relevant choice is the "clipboard". While you can find this feature on other tools, AirMore offers a dedicated screen that is solely for copying clipboards from your phone to the PC (and vise versa).
Talking about how functional this feature is, we have to say that the ability to view your clipboard history certainly comes as a good addition. On the other hand, the interface itself isn't as natural with this feature as with all the other features that the AirMore app includes.
Needs To Refresh
One of the biggest issues regarding this aspect is that you need to constantly refresh both your phone device and desktop PC to see the clipboard posted or copied. Still, we understand that it is one of the newest features in this app, which is why we expect the developers to fix certain lags and improve them in the future.
Capture and Record
You should be able to use AirMore with phone screenshots by connecting them with a desktop computer. Much like AirDroid, AirMore allows its users to capture and save screenshots directly to their PC storage. You can also do the same with screen recordings.
The coolest part of this feature is that you can make edits to the screenshot and the resolution quality with just a couple of simple clicks. Thus, apart from being an app that allows you to mirror and transfer files from your phone to the computer, you can also use it as a photo/recording editor.
Versatile Use
Most importantly, the screenshot/screen recording feature is available for Android, iOS, and web version users, there aren't any limits regarding the duration of screen recordings that you can take.
How To Download
As we have mentioned above, AirMore is a cross-platform app that doesn't have any limitations when it comes to the devices you can use it with. As for the installation process, the first step is to open the Apple Store, find the app, and download it for free.
Once you have done that, the next step is to connect the two devices that you will be transferring the files between. The fact that you don't need to create a designated account makes this part much easier.
Work With Web Version
While the developers didn't create a specific app for Windows and macOS users, you can still enjoy this tool through a desktop web version. Go to the official website of AirMore, where you will find all the necessary instructions regarding how to get started.
Pricing Plans
One of the most important points when determining whether a tool is worth trying out is the pricing plans. If you have ever used AirDroid, then you know that not all of its features come for free. However, that isn't the case with AirMore.
The fact that AirMore is completely free makes it hard to compete with. There aren't any limitations regarding data quota, file size, or what type of files you can transfer, which makes it an ideal choice for both budget-friendly and professional users.
Ad Revenue
Although you won't be paying anything to use this app, there are ads integrated into the interface. Still, we didn't find these to be too annoying, and most importantly, third-party websites aren't given any of your information.
Summary
At the end of the day, it all comes down to what you are looking for in an app. After a couple of days of testing, we don't have a lot to say against AirMore.
It is user-friendly and includes a bunch of features such as file management, reflector, and smart syncing. We consider it to be a suitable tool that offers versatile use!
Last updated on December 26th, 2022 at 06:16 pm