Are you a bookworm looking for new stories to read? Or maybe you're a novice writer looking for a place to share your creations?
The Wattpad app, and its online community, caters to your needs as a reader or as a writer. It is an online story-telling platform where budding writers publish their stories for the whole world to read.
Check how you can explore the world of reading and writing on the Wattpad reading and writing app.
About Wattpad
A self-proclaimed online story-telling platform, Wattpad was launched in 2006 to give an online space for amateur writers to publish their work. As a user, you can choose between reading and writing on the application. Anyone can share their pieces of writing on Wattpad and anyone can read all those works as well.
With the vision "to change the way we share stories", Allen Lau and Ivan Yuen co-founded Wattpad in a garage in Toronto, Canada. They had a hunch that people will eventually do most of their reading digitally, so they wanted to build a community for writers and readers to be able to connect with each other.
Technology and smartphone specs were slow to adapt back then, and Wattpad's growth was limited because of this, with only one million users by 2011.
Though it struggled to get recognition at first, it is now considered to be one of the largest publishing platforms with over 90 million monthly users and over 100 million downloads for its mobile app. It houses more than 650 million stories written in over 50 different languages.
Wattpad as a Social Platform
With Wattpad's focus on Millennials and Gen Z as their target audiences, the developers wanted to make the application into more of a social platform.
In Wattpad, the readers and writers can interact with freedom through the comment section. The readers can share their thoughts and takeaways from the story, and make suggestions on how the writer can improve his or her writing. In turn, writers can chat and connect with fans of their works, and build a fanbase.
Wattpad succeeds in creating a platform to share stories, giving writers a place to express their unique voice, and for readers to share the enthusiasm of the works directly with the author.
Write on Wattpad
Wattpad offers not only a medium for writers to publish their passion projects but also a way for them to get discovered, earn a living, and establish a global fanbase. There are three processes as a writer on the platform.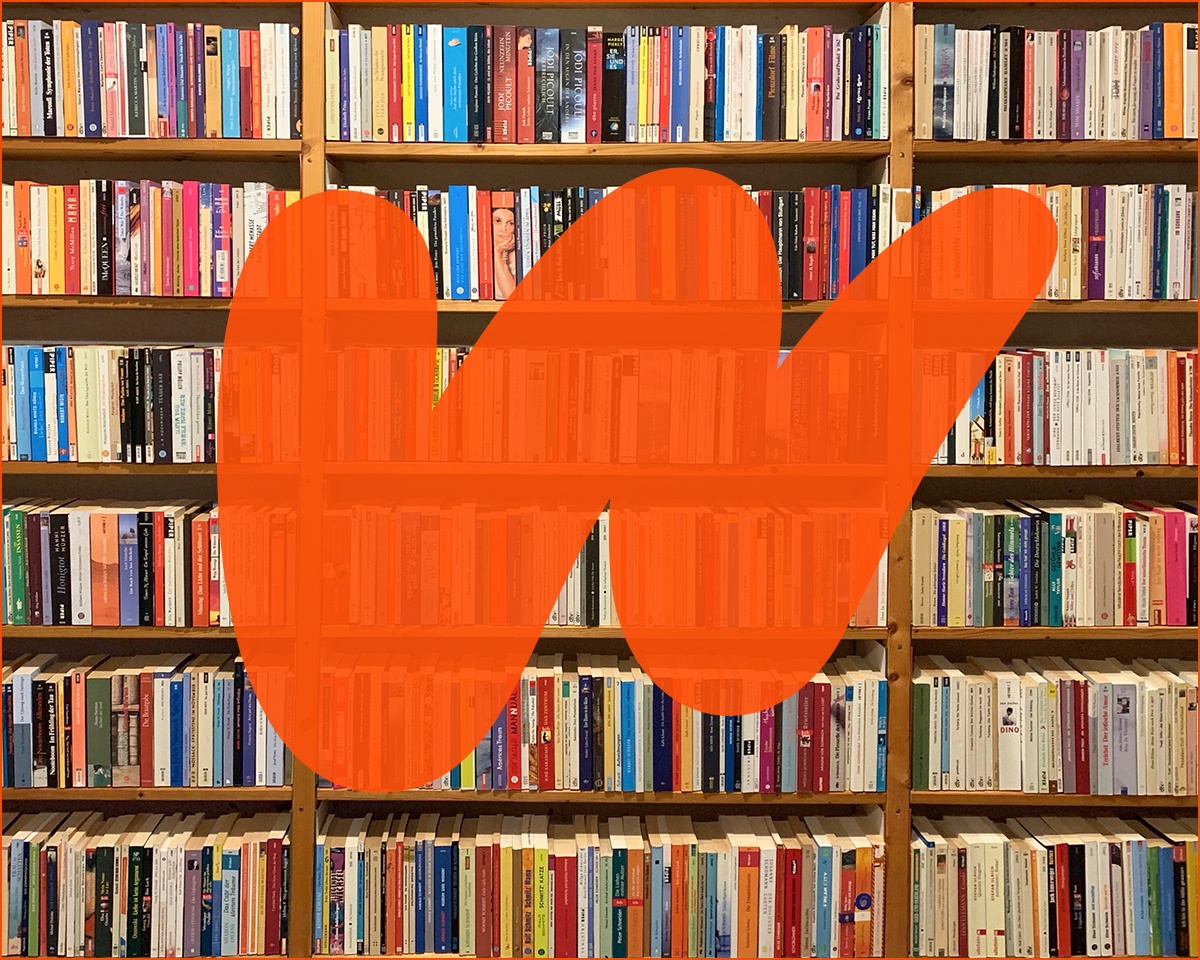 First is the Create process, where you're brainstorming and developing what happens in the story. It is possible to write in whatever way, form, and genre you wish. Also, the language in which you write is up to you. You can do it on your own or use some of the writing resources that the application offers.
Next is the Build process. You are building your fanbase or followers. In this stage, you need to attract readers to your writing. With 90 million users, getting discovered is easier than you may think. Luckily for authors, readers often spend hours exploring the stories on the platform.
The last process is to Amplify your stories. Once you attract a great number of readers, solidify the fanbase by building a community. Interacting with the fans through chat and comments will create buzz and loyalty to your works. This support network will be key in getting your work noticed by publishers.
Improve Your Writing
Wattpad is like a talent discovery show wherein unknown writers get discovered for their talents and skills. Once you proved yourself to be a notable writer, fans and readers will naturally come.
Aside from gaining popularity, writers looking to grow can improve their writing skills. For these kinds of writers, Wattpad offers resources to help them grow and develop.
Wattpad offers craft tips on developing characters and plots and many more aspects of story-writing. It also provides assistance to writers to boost their engagements using different marketing tips.
Reading on Wattpad
Wattpad is heaven for readers, with endless stories to choose from. You can find stories from every single genre. The length of stories and books come in a wide variety as well, from short stories to long novels.
Fifty prominent languages are represented on the app, but 77% of the total content is written in English to cater to a wider range of audiences. You will never have a hard time finding an interesting story to read.
If you like a specific genre in writing, Wattpad categorizes the stories using the tags created by the authors. You can easily search for the genre of your choice, such as Action, Anime, Chicklit, Fanfiction, Fantasy, Humor, LGBT+, Nonfiction, Paranormal, Poetry, Science Fiction, Teen Fiction, and so many more.
In Wattpad, you can make friends by interacting with other readers on the app. You can read a story and share your thoughts on it, and interact with other readers to build a community. In fact, Wattpad is known for generating fandoms, with enthusiastic fans engaging with the writer and fellow readers.
Reading on Mobile Devices
The Wattpad app makes it convenient to read stories comfortably on your mobile devices. All the features present on the desktop and website are almost all present within the phone app.
Easily save stories to read offline, whenever and wherever you are. So, even if you are commuting or killing time somewhere, you can dive into the world of your chosen story. However, there is a limit to the number of stories allowed to be downloaded.
To access unlimited downloads, you can pay for the premium subscription of $5.99 per month, but it is much cheaper to choose the annual billing option at only $59.99. The subscription also includes a user experience free of advertisements.
Wattpad Recognition
Wattpad continues to develop the platform to benefit the writers and to provide a better reading experience to its readers.
The Wattpad team often organizes writing competitions in partnership with famous brands and companies. Aside from the recognition that the winning writer will get, there are also exciting prizes such as writing program scholarships, publication offers, and monetary rewards.
Recognition goes further with Wattpad's annual "Watty Awards". This is a celebration of the visionary and diverse voices that opted to share their stories on Wattpad. Every year, they choose the best stories published in each genre. The best-completed stories are then offered to be published under Wattpad Books.
There is also the annual Wattcon, which is a conference where writers and readers can interact in person. This is a great opportunity for the fans to meet their idol writers, share experiences and tips among fellow writers, find mentorship opportunities, and more.
Getting Discovered on Wattpad
Monetization of works happens when the rights of pieces are bought to adapt into a film or movie, or for publication.
Wattpad makes getting discovered and published easy for its writers. Writers featured on Wattpad maintain the full copyright on the works that they upload and the freedom to delete their works from the platform and publish elsewhere anytime.
Wattpad also provides connections to well-known publishing houses and movie production companies. This creates an opportunistic space for writers to potentially earn a living from their writing.
Downloading Wattpad
The Wattpad application is free to download and free to use for Android and iOS smartphones. The app can also be used on tablets and iPads.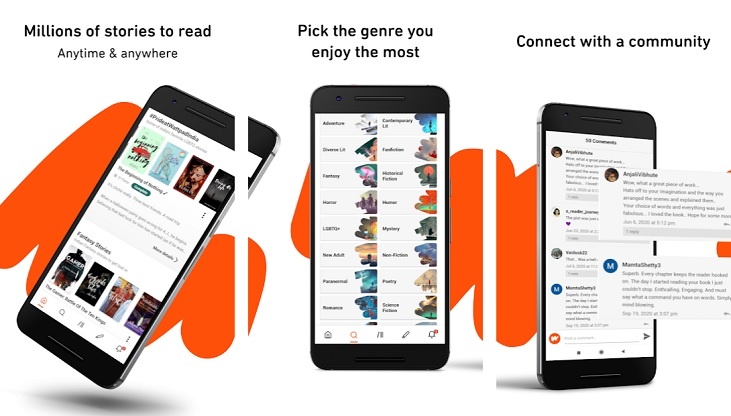 In-app purchases happen only when you want to upgrade, but you can enjoy a lot of features even with the basic account.
For Android devices, search 'Wattpad' on the Google Play Store. Select it from the search results and tap "Install" to begin downloading to your smartphone.
For iOS users, search for the app on the Apple App Store. Select it to go to the app's page on the app store and then click the install button to begin the download.
Reader Vs Writer Accounts
Upon installing, you can sign up using your email address and provide some personal information. Remember that if you want to be a writer, you will be known by your chosen username on the platform.
If you just want to be a reader only, you will be quizzed on your preferences in reading material on things like genre, length, and language. This helps Wattpad provide you story suggestions that you might like to read and author suggestions of whom you might like to follow.
Conclusion
Wattpad offers you an inter-connected reader and writer experience to suit your needs and interests. Freely publish your creations on the platform, gain followers and build a community. Who knows what doors of opportunity could open for you.
On the other hand, you can simply enjoy the platform as a reader, with millions of stories waiting to be discovered and read. Check-out Wattpad, the platform that made waves in modern-day story-telling.
Last updated on December 23rd, 2022 at 07:51 pm