Are you spending money on cable TV simply to have access to live sports games and other sports-related programming but most of the time you don't have time to sit in front of your TV to watch them? Do you want to save on pay-per-view fees?
If your answer is YES to both questions, then the DAZN live sports streaming app is for you. Unlike cable TV, you can access this app on your mobile devices so you don't have to worry about missing critical moments of a boxing match or your favorite footballer scoring the winning goal.
In this article, I will discuss what the DAZN app is, examine its features and offerings, and provide information on how to download the app and subscribe to its services. If you want to know more about DAZN, continue reading below.
About the DAZN App
What the DAZN Sports Streaming Service Offers
How to Download the DAZN App
My Experience Using the DAZN App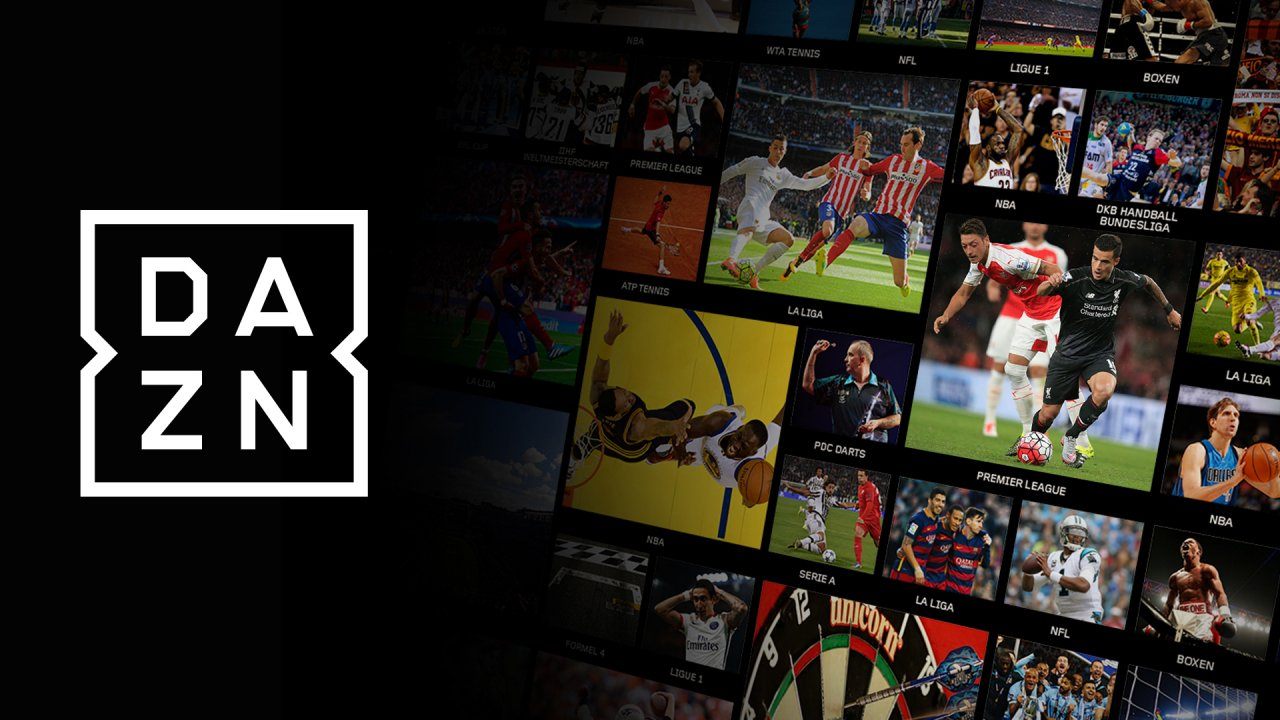 About the DAZN App
Pronounced as "da-zone", DAZN is a global subscription video streaming service that offers over-the-top (OTT) sports coverage. DAZN not only offers live and on-demand streaming of sports events but also has a number of original programs.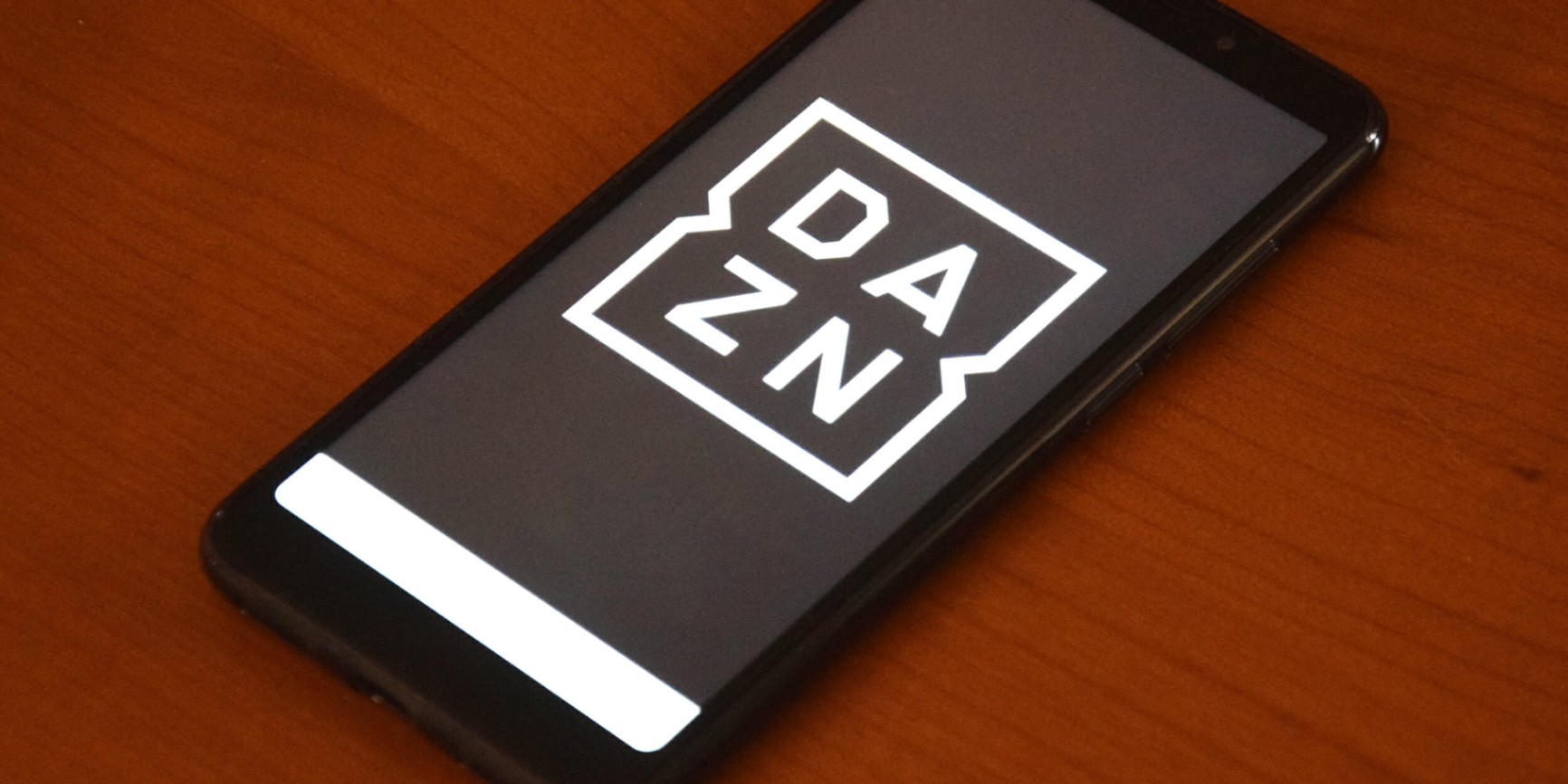 It is categorized as an OTT media service because it is provided directly to viewers through the internet instead of going through cable or satellite TV, which traditionally serves as a content distributor.
As a sports fan myself, I was astounded by the massive amount of sports content I can access using the app, from association football to Major League Soccer, from the NCAA to the FIBA World Cup, and from professional boxing to mixed martial arts (MMA).
I was so surprised that a service had so much to offer in terms of sports programming. As a boxing and MMA fan, I particularly love that DAZN requires no pay-per-view (PPV) fees even for exclusive fights.
Brief History of DAZN
The service originally started in Austria, Switzerland, Germany, and Japan in August 2016 but has expanded its service to over 200 nations and territories globally. It was founded by Access Industries' sports media company Perform Group.
In May 2018, the company hired John Skipper, a former executive at sports media giant ESPN, to become its chairman, and two days later, DAZN was launched in the U.S. Perform Group then decided in September 2018 to spin off its sports data business and rename itself to DAZN Group.
What the DAZN Sports Streaming Service Offers
Using the DAZN mobile app, I can watch live sports events, on-demand content, exclusive coverage of matches, and original programs.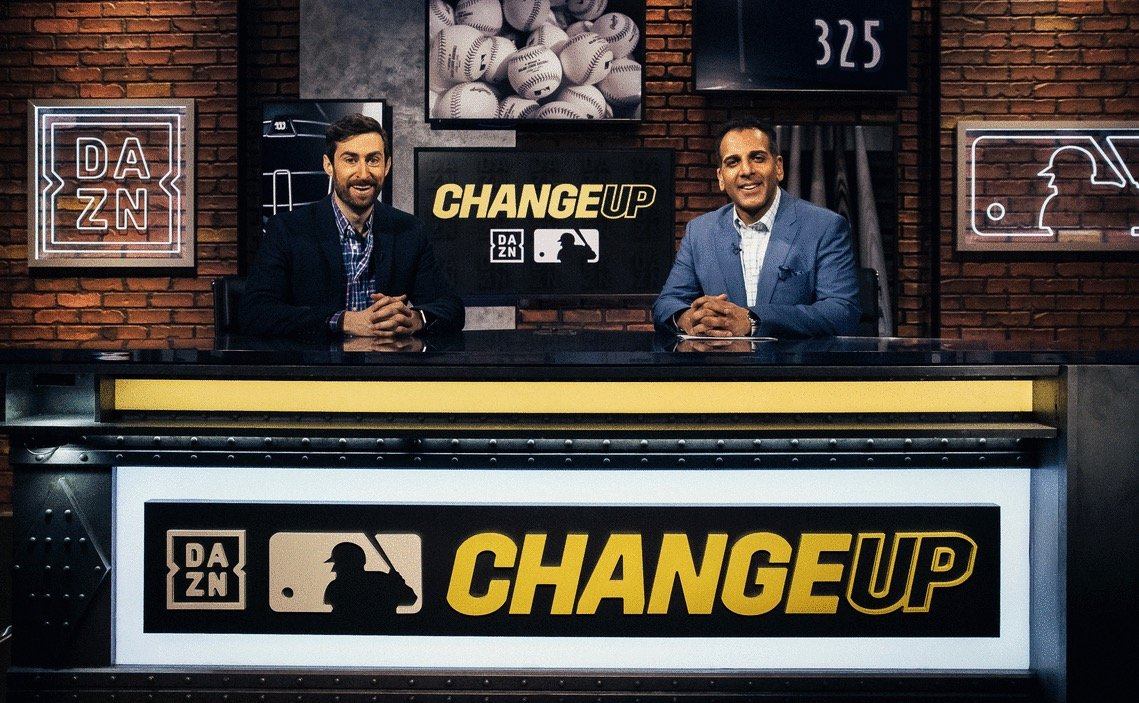 Original shows include CHANGEUP, a daily show on Major League Baseball (MLB) that offers news and analysis, and Sweet Scientists: Ak and Barak, a weekly fighter-focused program.
If you're a fighting fan like me, you should be familiar with the PPV system when it comes to big fights, especially when a title is on the line. The great thing about this app is that I don't have to pay PPV money to watch these fights.
Any exclusive content is already included in the monthly fee, unlike other sports streaming services.
No Contract Required
Another thing that I like about DAZN is that while it offers exclusivity, it also gives flexibility to subscribers like me.
Subscription to the service is non-contract, meaning I only have to renew my membership from month to month and I could cancel any time I want to.
This is a game-changer for me since I find it unfair for subscriptions like cable TV to penalize customers who want to cut their service earlier.
U.S. Sports Coverage
Since DAZN is relatively new in the U.S. users in the country may find that sports coverage may be a little limited compared with the service's international counterparts. I would say that the U.S. version of DAZN mainly focuses on combat or fighting sports, particularly boxing and MMA.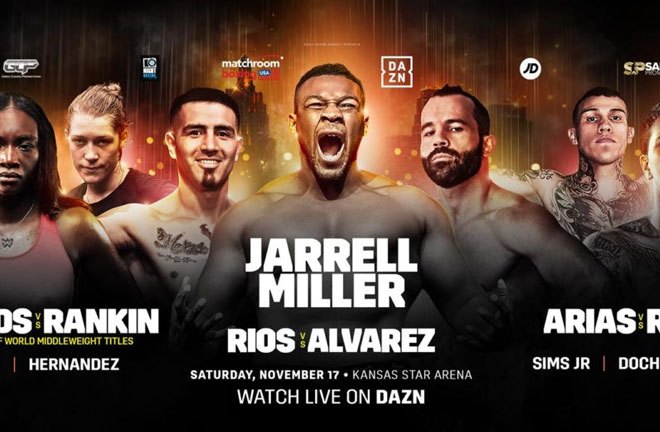 Speaking of fighting sports, I discovered that DAZN has formed deals with MMA promotions Bellator and Extreme Fighting Championship, as well as with boxing promotions Golden Boy and Matchroom Boxing.
Aside from these, it also has exclusive rights to show all fights by popular boxers Canelo Alvarez and Gennady "GGG" Golovkin.
DAZN International
I can say that DAZN's international offerings could rival that of ESPN+ in terms of scope of coverage and may also be comparable with other sports streaming services like YouTube TV and fuboTV.
While these services may offer more mainstream coverage, DAZN streams are available regardless of location, unlike other platforms that are that have broadcast restrictions and coverage blackouts.
How to Download the DAZN App
The DAZN app is easily accessible to a variety of mobile and streaming devices. I was able to get it for my Android phone and for my iOS devices. I found both apps under the name "DAZN: Live Sports Streaming" on both platforms.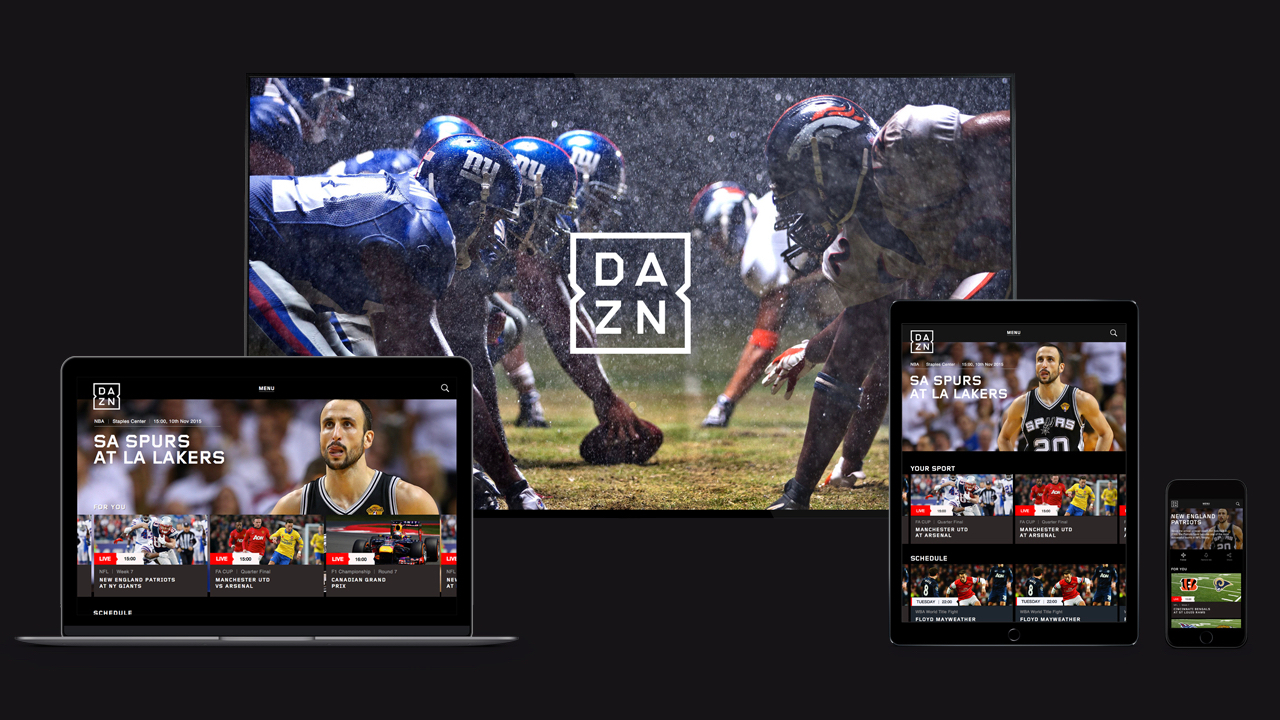 For Android users, open the Google Play Store, search for the DAZN app, and tap 'Install' once you find the correct app to download and install it on your device. Similarly, Apple users need to look for it in the App Store and tap 'Get' to initiate download and installation.
Aside from Android and iOS, DAZN is also available on streaming devices, such as Chromecast, Roku, Amazon Fire TV, Android TV, and Apple TV 4th Generation.
You can also access the service via the PlayStation and Xbox video game consoles. PC users may also use DAZN via a web browser.
Subscription Costs
DAZN is non-contract so subscription to the service is on a monthly basis at $19.99 per month. If you don't want to be tied long-term and only want to subscribe on certain months where your favorite team has matches, this is a great choice.
If you're a sports fanatic that consumes content on a daily basis, you'd save more if you get the annual pass priced at $99.99, which translates to just a little over $8 per month. That's less than half of the regular monthly subscription fee.
Overall, some would say the DAZN subscription is a little pricy compared to ESPN+ but if you factored in the PPV, which could cost north of $60 each, then DAZN is definitely a bang for your buck sports streaming service.
My Experience Using the DAZN App
After downloading and installing the DAZN app, I opened it and was immediately impressed by how the user interface (UI) looked clean and sleek.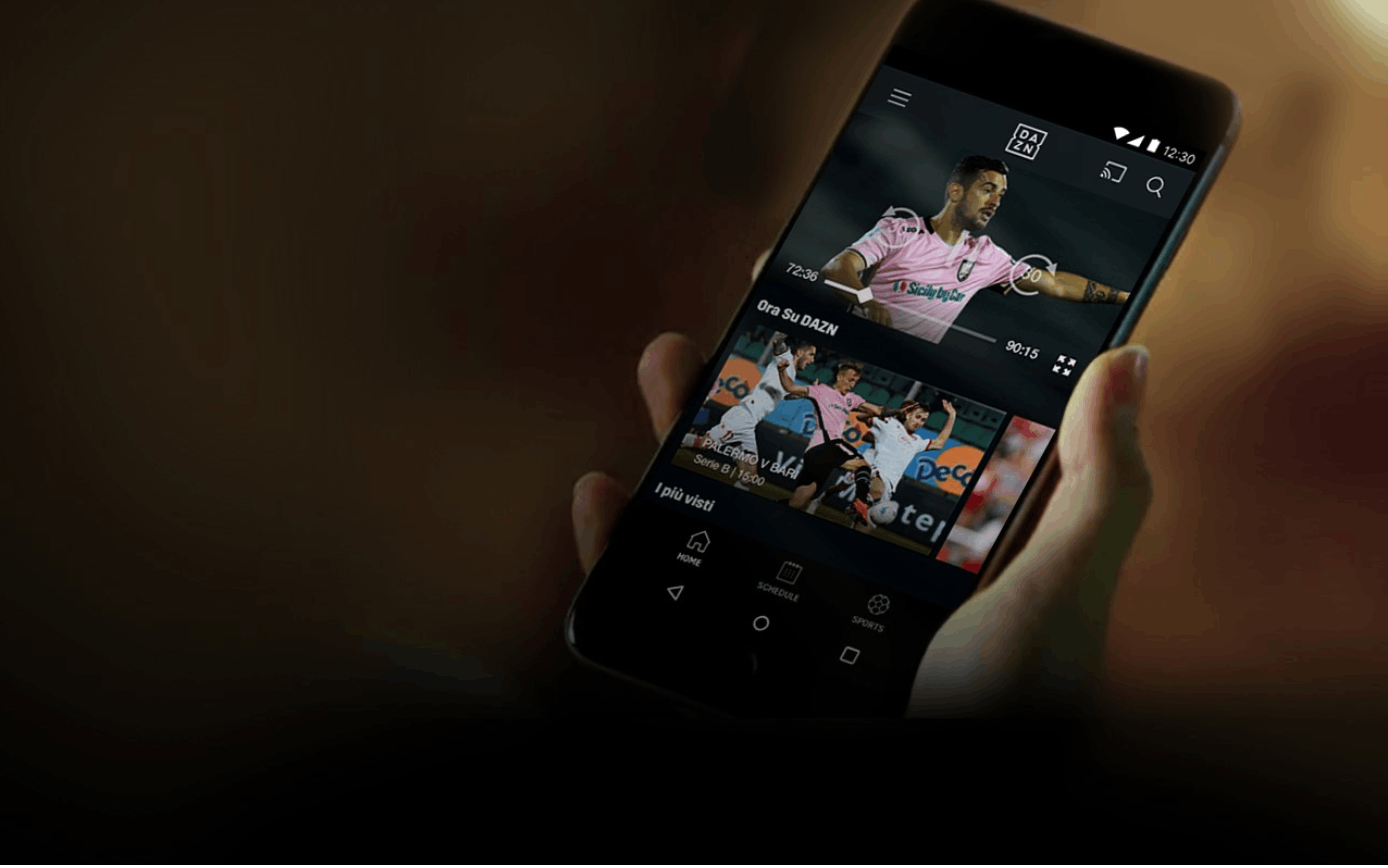 The white text and elements on the black background really gave me a no-nonsense feel and I thought it sets the right mood for a sports streaming app.
I found the app very easy to use and its home screen always feature the live games for that day. If I wanted to look at the upcoming games and matches of my favorite teams and fighters, I only need to go to the Schedule tab to see them and take note of the dates.
Meanwhile, the Sports menu allowed me to choose the type of sport I want to browse content on and it will immediately take me to that particular sport's landing page. If I missed a game or a match, I can easily browse through the app and watch it on my own time.
Video Quality and Streaming Performance
Others may want a full HD or 4K resolution but I was completely happy with the app's video quality, which is set at a maximum of 720p. This is because I mainly watch through my mobile devices during work breaks and commutes.
Streams are around 60fps so I encountered little to no stutter when watching. DAZN recommends stable internet speeds of 8 Mbps to avoid performance issues. I conducted tests on both the apps and the browser using a 50 Mbps connection and found the quality superb on both occasions.
Since access to different sports may vary from country to country, I've read that some people tried using virtual private networks (VPNs). I wouldn't recommend this because DAZN's system detects and blocks VPN access due to its location-based content distribution rights.
Conclusion
Personally, I enjoyed using the DAZN live sports streaming service because it not only offers a multitude of sports content, it also gave me the flexibility of watching them on the go. The app's simple yet elegant design and functionality also made it easier to enjoy my favorite sports teams and players.
The exclusive content that other services offer as PPV but DAZN offers for free to its subscribers really puts the icing on the cake for me. If you think this is something that you might enjoy too, download the app now or go to DAZN's official website. Now you can watch from anywhere. Enjoy!
Spanish version: DAZN: La aplicación de transmisión en vivo de deportes
Last updated on May 24th, 2023 at 08:45 am