Mobile phone manufacturers and third-party applications have gone the extra mile to give users the best experience when they use their smartphones. However, whenever we get one thing we want another and that's the same thing when it comes to what we expect from our mobile phones.
One of such innovations that have recently been achieved is the phone to TV mirroring, or what is also simply called Screen Mirroring or Mirror Cast. This is basically the ability of a smartphone to be able to mirror whatever is on its screen to a television screen.
In today's article, we will talk about an app called Screen Mirroring, Cast To TV – Castto that allows you to cast from your small phone screen to your larger screens for a better viewing experience. Also, we are going to provide you with information about its unique features, and tips on how to use the application, so that you will be able to enjoy the contents of your smartphone on your television.
What Is Screen Mirroring?
Screen mirroring, whose official term is MiraCast, is one wonderful technology that enables a mobile device to project its screen to a secondary display screen such as TV, without any need of HDMI cables. With this technology, you can easily view all of your games, photos, videos, and other applications on a bigger screen.
Mirroring your mobile screen on your television screen can be useful when you are showing off photos from a recent trip to your friends, or if you want to enjoy your gaming, on a larger screen.  Simply, with screen mirroring technology, you can duplicate your phone's screen on a TV screen.
It generally allows users to wirelessly share multimedia between two devices that are within the same local network ID. In the latest smartphones, screen mirroring features are incorporated within. Alternatively, there are also plenty of third-application that you can use to cast music, videos, play games, and show off your awesome photos on the bigger screen. One such app is Castto.
About Screen Mirroring, Cast To TV – Castto App
Castto is without a doubt one of the best screen mirroring applications for Android phones. With Castto, users can stream their phone to TV, without any limitations. It helps you to instantly stream movies, music, photos, and videos to your television screen.
Castto understands that watching videos on a tablet or phone is great, but streaming the same on a larger screen is much better. Moreover, looking at your small cellular phone for a longer period of time drains your eyes and in the long-run might damage your eyes.
If you are tired of searching for the greatest application for casting your small screens into larger ones to get the awesome experiences, then with Castto, we bet your search will finally come to an end. Sharing your mobile screen with the television screen will be much easier with Castto.
How to Download?
The application is available in Google Play Store and is absolutely free to download. To download the application, go to your phone's play store, and type Castto in the search bar. The next page will show the application right on the top.
When you click and enter the next page, you will see that it is a free application but it is ad-supported and requires you to watch ads while you use the app.
This is probably the only downside of Castto, as you are served with annoying ads continuously. However, developers are working on giving users an ad-free version of the app.
The best part about the application is that it has no in-app purchases and plans. This means that you will have to absolutely nothing, even if you are using the application continuously. The app is not just free to download, but with no in-app purchases, it is literally a free service.
Is the App Difficult to Use?
Castto comes with multiple useful features that are absolutely amazing and one of a kind, which makes it a standout application but it isn't hard to use.
Benefits of Using Castto
The first one is its user interface, which is very simple and easy-to-understand. Castto is a user-friendly application that incorporates simple functionality. Unlike other screen mirroring applications, Castto does not take much time to set up the connection between the phone and television.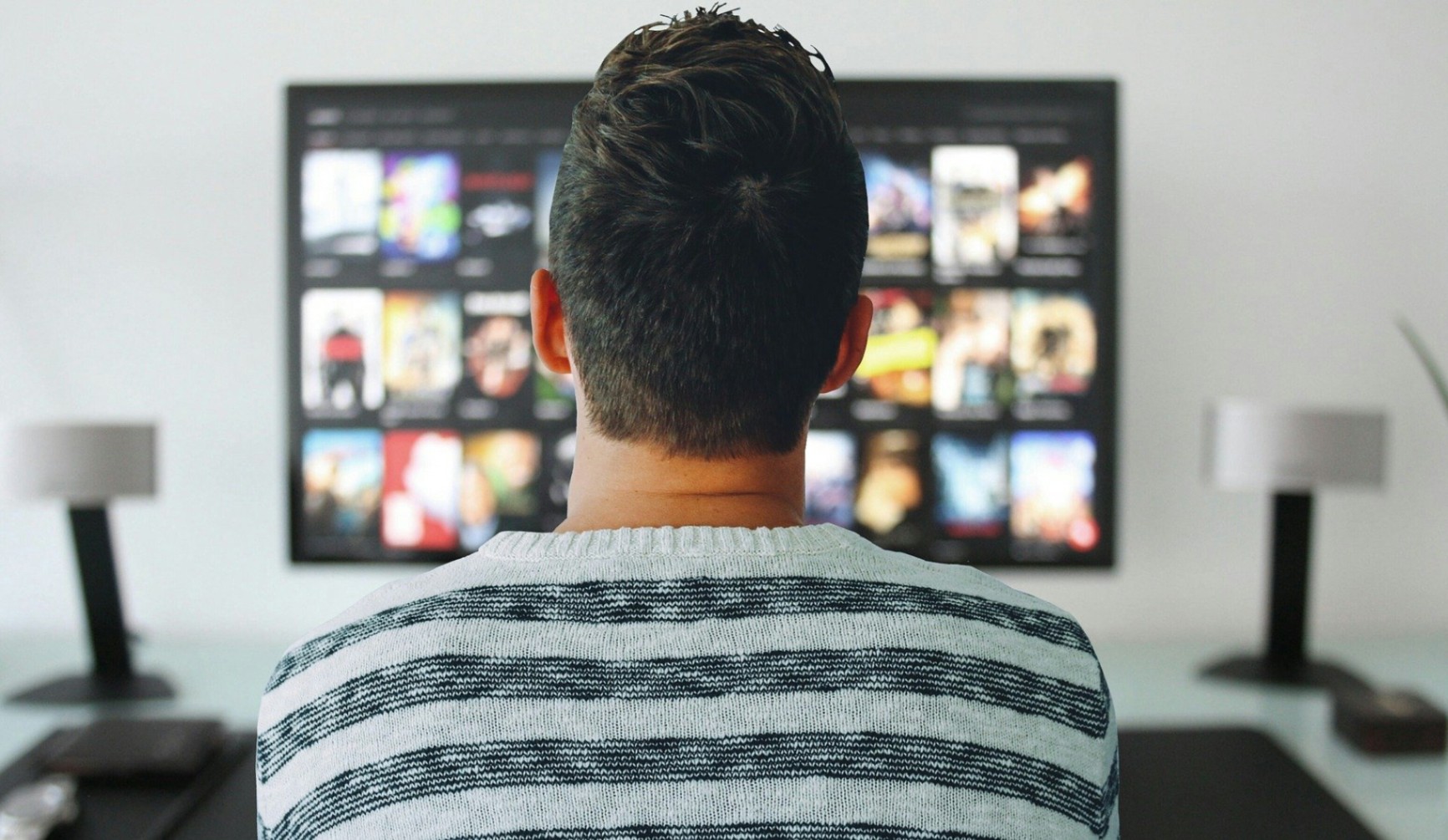 The app has a reputation for finding nearby devices very quickly. Once your device and television screen is on the same Wi-Fi network, Castto will do further proceedings on its own, without taking much of your time.
Moreover, the Castto screen mirroring application offers users an uninterrupted connection between the phone and television screen. Users can enjoy a longer time screening and showing off their photos to family and friends during gatherings. Besides notable standout features, Castto is packed with several general features.
Castto's Languages Feature
Looking at all the features, as a whole, we can say that the application is surely the best screening application in the market. The app is available in many languages making it possible for users from different regions to use the app. To be exact, Castto supports languages like English, Portuguese, Spanish, and French for their international users.
Users can make a selection of their preferred language at the beginning of the app usage.
Why Use Castto?
In today's modern era, a screen mirroring app like Castto is a must. It has a number of benefits to an individual, and if you are working in an organization, Castto is also very helpful to you.
To begin with, companies these days practice the "Bring Your Own Device" model where people have to carry their own device for presentations. When you have Castto installed on your phone, you can easily cast your presentation on TV, in the meeting room. Castto supports any type of file format of the content that is to be shared on the TV screen. Moreover, it also gives you full control over what is being shared on the TV screen.
How it Makes for Easy Viewing
This screen mirroring app is also helpful when you are in a family gathering or spending an evening with friends. You can show off your phone's photos and brag about your travel history as well. Casting your phone's screen to your television makes for a more comfortable viewing experience.
And, most importantly, the app is very good for your eyes. Human eyes are very sensitive and can get damaged once you look into your phone for a longer period of time. Therefore, to prevent yourself from multiple eye-diseases, use a screening app like Castto to view your smaller screen's content on a larger screen.
How to Use the App
Let us now talk about how to use the application. As already mentioned above, the Castto application boasts of very simple and easy-to-understand steps to connect the television to your phone. The first step is pretty obvious, you will have to download and install the application on your phone.
If you have not downloaded the application, you can visit Google Play to download the app. After downloading the application, open the app and you will be on the starting page of the app. You can see two different options here, "Select TV" and "How to Use". The second page offers users a step-by-step procedure for operating the application.
First, enable the Miracast Display on your television. Usually, they are in the Display Settings tab on the menu. From here, select Miracast Display or Wireless Display and toggle it "on" at the top. Once you have enabled Miracast on your TV, return to your phone's application, and tap on the button. Once your TV is found, tap it to connect and follow any prompts that pop up on your TV. Once your phone and TV are connected, then you can begin to cast your mobile screen to the TV.
Tips for Easier Use
To enhance your screen mirroring experience, here are few extra tips. First, make sure your phone and TV are connected on the same Wi-Fi network. Or, even if you do not have a Wi-Fi connection, enable your phone data and hotspot. And connect your TV with the phone's hotspot.
The bottom line is both your device and the phone should be sharing the same local network. This will help you connect the devices quicker and with ease.
Next, make sure you do not move your phone very far from the TV. If your device gets far from your TV, the connection would be poor, which will hinder the casting. Consequently, you will be getting poor quality casting, and sometimes, the connection might even get lost.
The Bottom Line
Instead of squinting at your phone screen, you can blow up that screen on your television and scroll through your phone easily. And you no longer have to worry about five people huddling around your phone when you need to show them something. You can easily cast what's on your screen to a large screen so everyone can it easily.
The number of screen mirroring apps is growing, but for the time-being Screen Mirroring, Cast To TV – Castto has some pretty great reviews and is considered one of the best screen mirroring applications available today.
Last updated on December 26th, 2022 at 06:18 pm