How to get away with presentations? No, you can't! But you can make it easier for you and those around you through Prezi, a well-known cloud-based presentation platform known for its zooming feature transitions through the use of layers.
In April 2017, Prezi, Inc. launched Prezi Next, which is an HTML-5 based product that makes it more accessible, stable, and secure while using conversational presenting through smart structures and templates.
To make Prezi accessible to larger audiences and users, Prezi Viewer is developed to be available to all iOS and Android devices. This presentation app aims to allow the users to practice, watch, and present prezi's from anywhere.
Prezi In Phones
Prezi Viewer is a free application on App Store and Google Play Store which lets everyone experience the smooth-rendering quality presentation just like on the computer. Anyone can view their created Prezi visual projects through the small screens of their phone from anywhere.
Through the Prezi Viewer on your phones, you can access your presentation whenever and wherever you are. One will not be worrying about bringing relatively-heavier devices like laptops or Macbooks anymore. With just a few fingertips on your handy phones, you will get hold of all the presentations you needed and prepared.
Android users and iOS users may install the Prezi Viewer freely on their phones. Whether you subscribe for a premium account or not, you can still experience Prezi Viewer on your phones for accessibility, file synchronization, and more straightforward navigation through your Prezi visual project.
Online Synching And Proofreading
Online synching is also available for ready access to recently changed or updated desktop presentations to sync with your copy on Prezi Viewer on your phone.
Not only that, should you have problems with your internet connection, you can save the presentations offline or by downloading them. You can avail of this feature upon subscribing to a licensed account.
Editing may not be available for Prezi Viewer, but proofreading your work is made easier. You can check-in using intuitive touch gestures by pinching and dragging the presentation. Zooming in and panning out around the canvas helps you to see the minor details and look at the big picture, respectively.
Preparing Through The Prezi Viewer
Prezi Viewer helps everyone to do well with their upcoming presentations through the other features available. It will give you ample time to prepare by providing quick ways to collaborate with your respective team, present using your phones without any need for extra connections, and makes you safe from technical issues.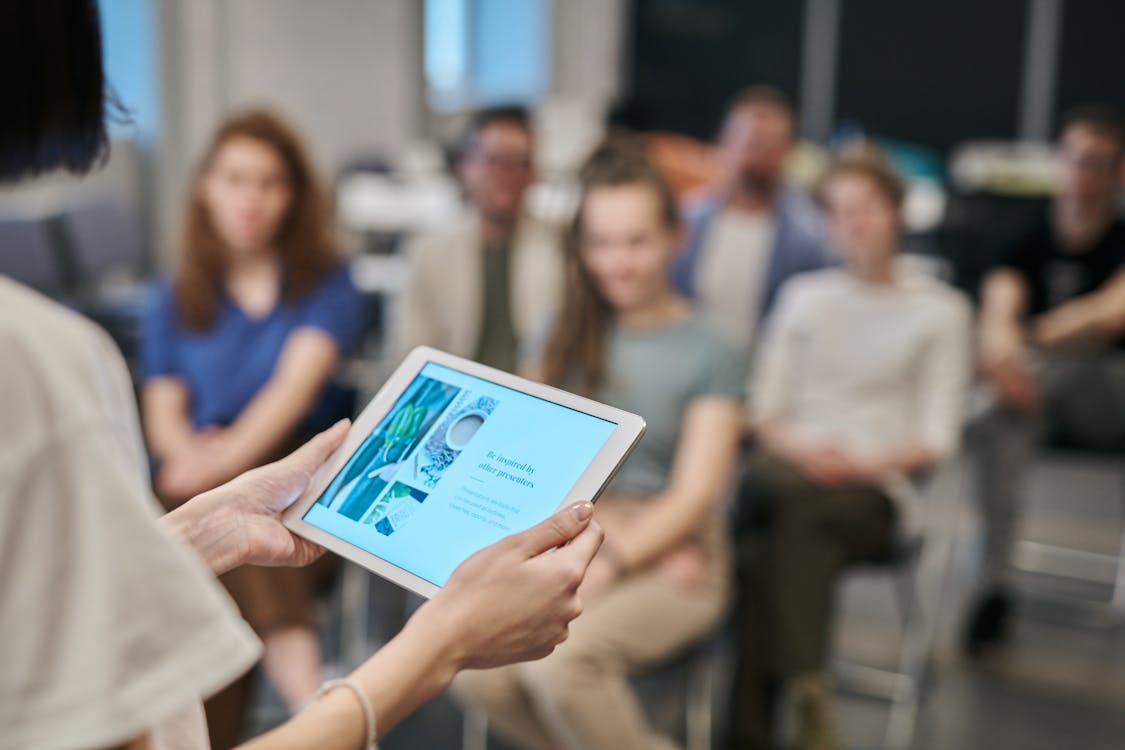 Since you will have access to your presentation on your phone, you can prepare and review the visual project anytime. For example, you can use the travel time to the meeting to do last-minute browsing of the presentation. When you have your breakfast ahead of the reporting, you can practice your lines at home and make sure that your presentation is in-synch with your verbal cues.
Collaborating With Your Team
Collaborating with your team will be smooth through Prezi Viewer. You can add up to 10 people to work on a specific project. You can also assign their respective limitations to the access to the presentation wherein some can edit, present, or comment only.
This is by setting the presentation's privacy to allow only collaborators and people with a view link to access your presentation. Prezi Viewer allows the contributors to provide comments as constructive criticism to improve a certain project.
It also gives an avenue for the team to discuss the elements of the presentation for further revision. Overall, this makes the collaboration experience of everyone simpler and more efficient.
Setting Up A Presentation
Setting up equipment for the presentation requires a lot of time, but with a Prezi Viewer, you can use your phone to present it to a big screen. This will save you from the risks of having more technical problems. It is more straightforward and time-efficient at the same time.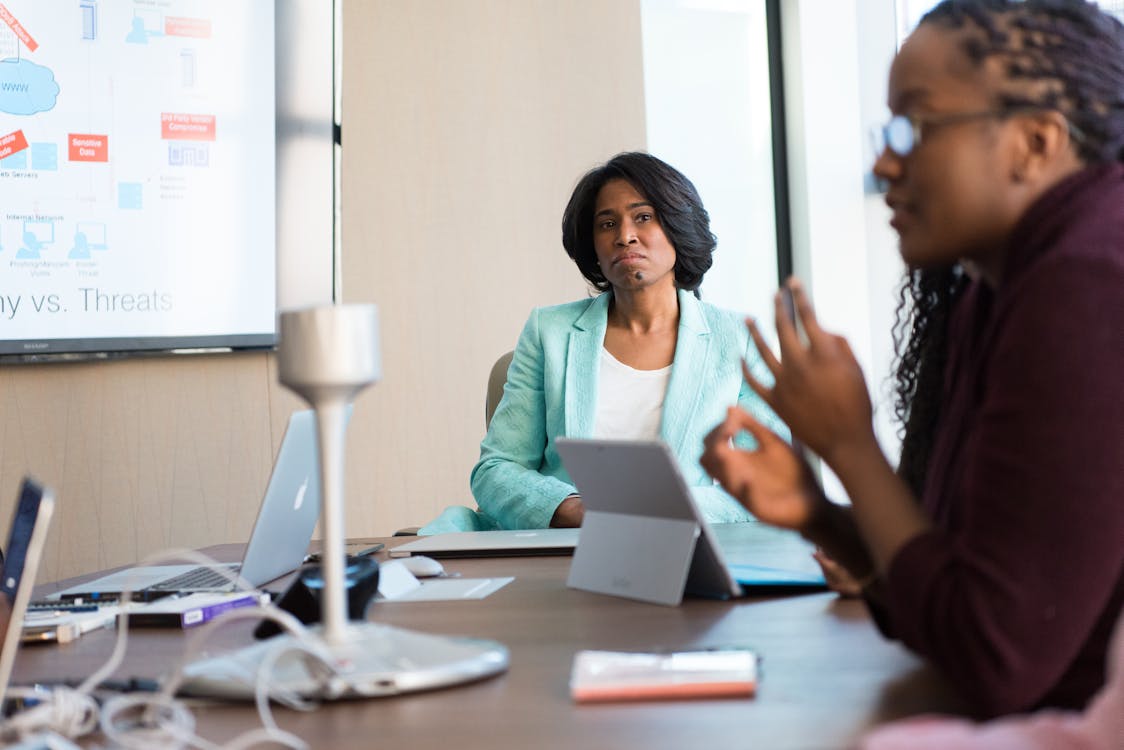 Prezi Viewer will save you from setting up too much equipment needed if you are running late to a meeting or pitch or a lack of equipment needed for a presentation.
You can connect your Android or iOS device using Bluetooth to present your visual project to a big screen. To add, this feature does not require Wi-Fi or internet connection.
How Can You Present Remotely?
To begin using the presentation remotely, you need to connect Prezi Viewer on your mobile device to the Prezi Next desktop app; thus, you have to log in with the same Prezi account. From the computer, click the Prezi remote button to open the presentation on a separate window, then click "Connect."
You will have to tap the "Start Remote" icon from your phone. Once successful in connecting, you can now freely navigate through the presentation using the mobile device. This feature also gives you the freedom to move around the room and maximize the space instead of being confined in front of a podium or on your laptop.
Moving while presenting gives a conversational and welcoming impression to your audience. They will feel more involved with the presentation. Lastly, this will help establish your presence and credibility as you will look confident while delivering the speech and presentation.
Being A Better Presenter Through Prezi Viewer
Prezi is commonly used for academic and professional settings for reports, meeting slides, etc. The Prezi Viewer makes the lives of the students, educators, and professionals alike easier in preparing for class reporting, learning materials, or big pitches.
With its accessibility, offline and online synching, and remote presentation features, the presentation can happen anywhere when necessary.
There is no need to worry when struggling with working with the presentation, as Prezi has numerous available templates for common topics that students may use for their classwork. Also, it fits the students' personality and needs of the presentation or topic - from creative to formal.
How Can Students And Employees Benefit From Prezi Viewer?
An educator can utilize Prezi Viewer during class discussions. It will provide visually-appealing presentations where students can freely zoom in for details. Students can have a copy of their own offline just by sharing the link through email, messaging, or social media. This will help them go back to the learning material when they need be.
Any professional makes sure that their phone is at their reach for easy communication, work updates, email, and sometimes as a tool for work. Prezi Viewer is a great work tool, especially for those who have to regularly do presentations.
They can use their downtime or free time to browse and navigate through the presentation with just their mobile devices. For example, while waiting for a coffee in a shop before proceeding to the office. There might be potential clients that you will be meeting at a random place for some extraordinary times.
Availing On Your Phones
Even though Prezi Viewer is free to download on your respective iOS and Android devices, the pricing for premium accounts on Prezi still applies.
The basic account only allows users to create a maximum of five visual projects, Prezi Video or Prezi Design, that can be shared with everyone through the cloud or converted to a PowerPoint presentation.
Perks Of Premium Account
Availing a premium account that costs $3 per month will allow you to do unlimited Prezi projects, whether it be a Prezi Video or Prezi Design. Besides converting the presentation to a PowerPoint file, you can now save it as a PDF file.
You will also have access to premium photos, backgrounds, and icons, and enhanced story blocks. Licensed accounts will also allow you to do Live Prezi, sharing a visual project while being not physically present to the meeting, so you can literally present to anyone anywhere in the world.
You can also sync the project to your desktop application offline while having the presenter view, presentation voice-over, and many more. Meanwhile, licensed accounts under EDU Team can avail of advanced online training and presentation analytics.
Choosing Prezi
To ace whatever presentation may be prepared or random, choose Prezi to make the content more engaging. You can personalize the templates available by making them appropriate for the context.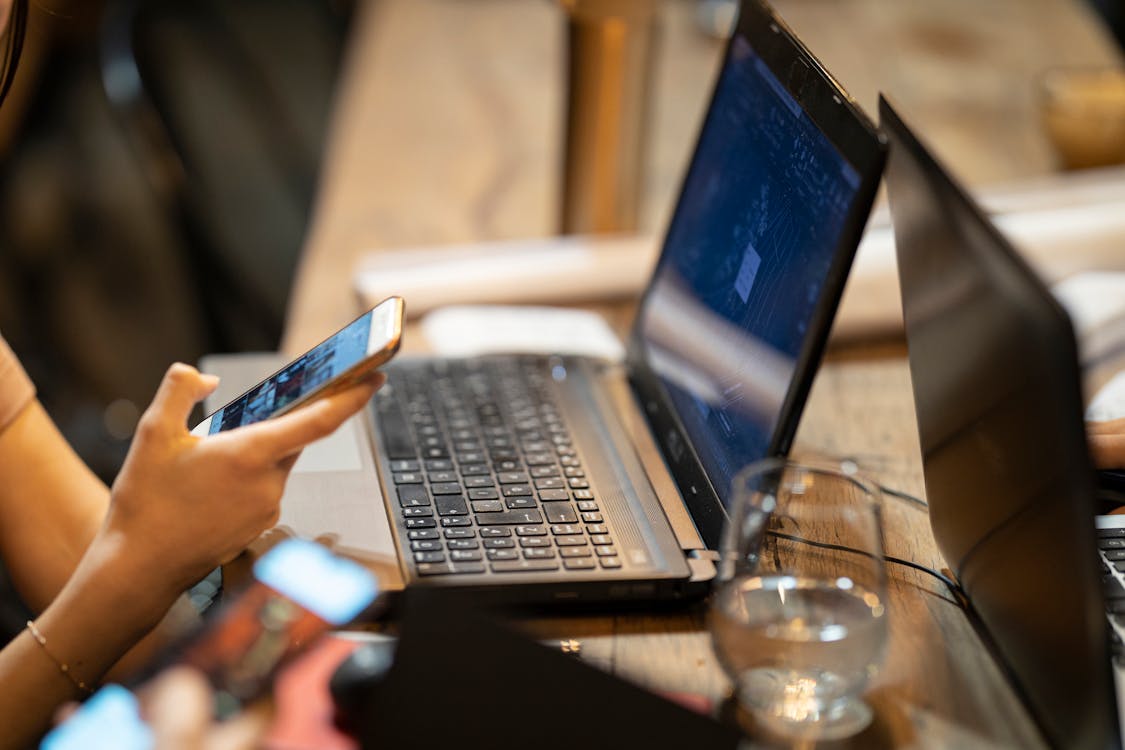 Having a bigger picture and specific details that make the large photo make the story-telling more engaging and visual. Presenting remotely using the Present Viewer will help you maximize the impression made by the presentation's visuals by adapting your oral report to the flow.
The transitions will be seamless. This will help the story-telling to be more persuasive and conversational.
Other Perks
Prezi and Prezi Viewer's use will help you become a better presenter with proper utilization of materials, resources, and features of the applications.
This also gives you confidence that some audiences prefer Prezi presentations over slides for their zooming transitions that catch their attention with its novelty and encourage engagement with its non-linear, non-sequential style.
Conclusion
True to its mission to provide support in all the presentations, Prezi Viewer lets its users practice, watch, and present presentations from anywhere. Through it, presentations can be easily accessed through the devices you can also use for presentations directly.
Prezi Viewer is available to all devices, Android and iOS. This will help you ace all your presentations by looking like the best presenter that you can be.
Last updated on December 23rd, 2022 at 07:53 pm