A great social media marketing strategy for businesses doesn't stop at good ideas and blending them with trends. The proper execution requires tools like software and apps.
The best apps for social media marketing should make managing platforms, content, and results less complicated. Whether your goal is to increase brand awareness or connect with your audience, these are the apps that help you achieve your social media goals.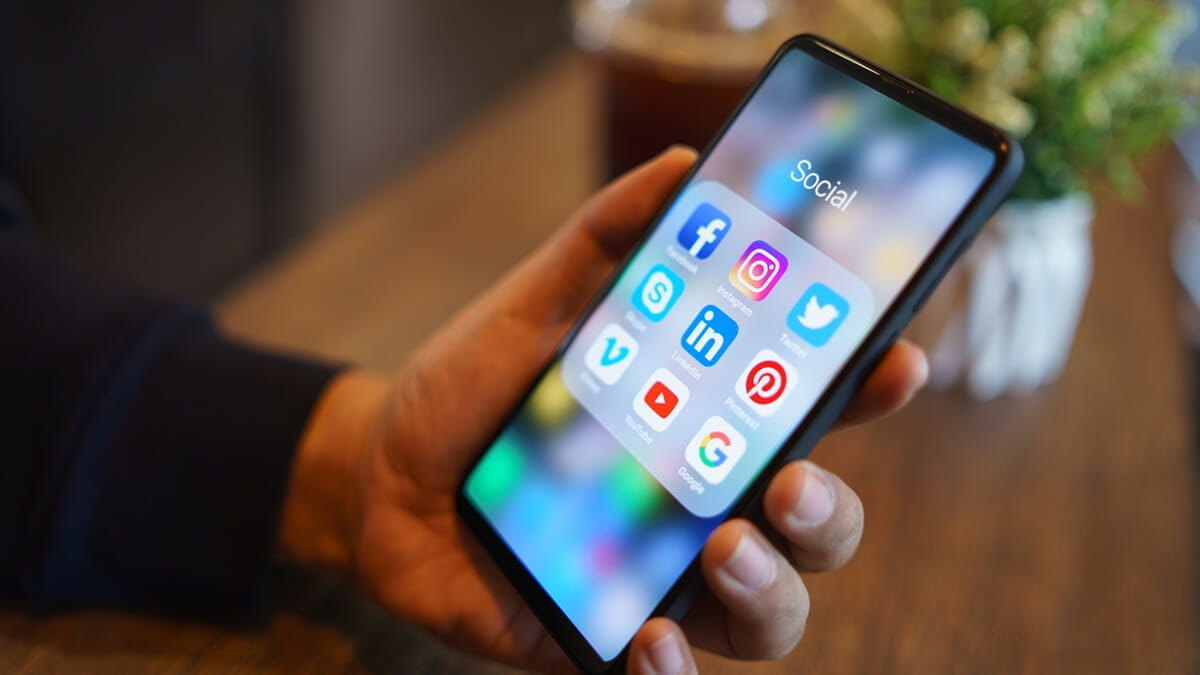 Hootsuite
If you're managing multiple social network channels, Hootsuite keeps you on top of them. With Hootsuite, you can schedule posts, edit drafts, and view your content calendar.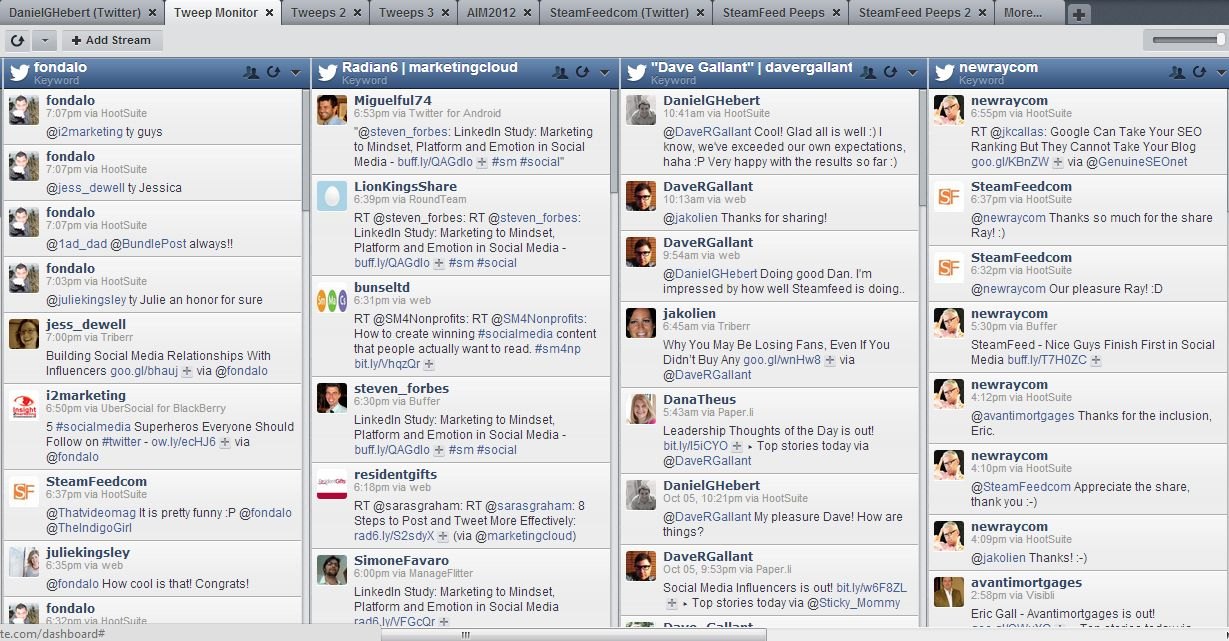 On the platform, you'll be able to monitor how your audience engages with your content. View their likes, mentions, and the discussions surrounding your brand.
Hootsuite's convenient interface allows you to manage incoming messages from different social networks in one place. Hootsuite is available on the Google Play Store and the App Store. It is free for up to two social network profiles, while an upgrade to Hootsuite Professional costs $29 per month.
Canva
Canva is a heaven-sent tool for social media marketers who do not have enough artistic skills. The app is a video editor, photo editor, and publisher in one.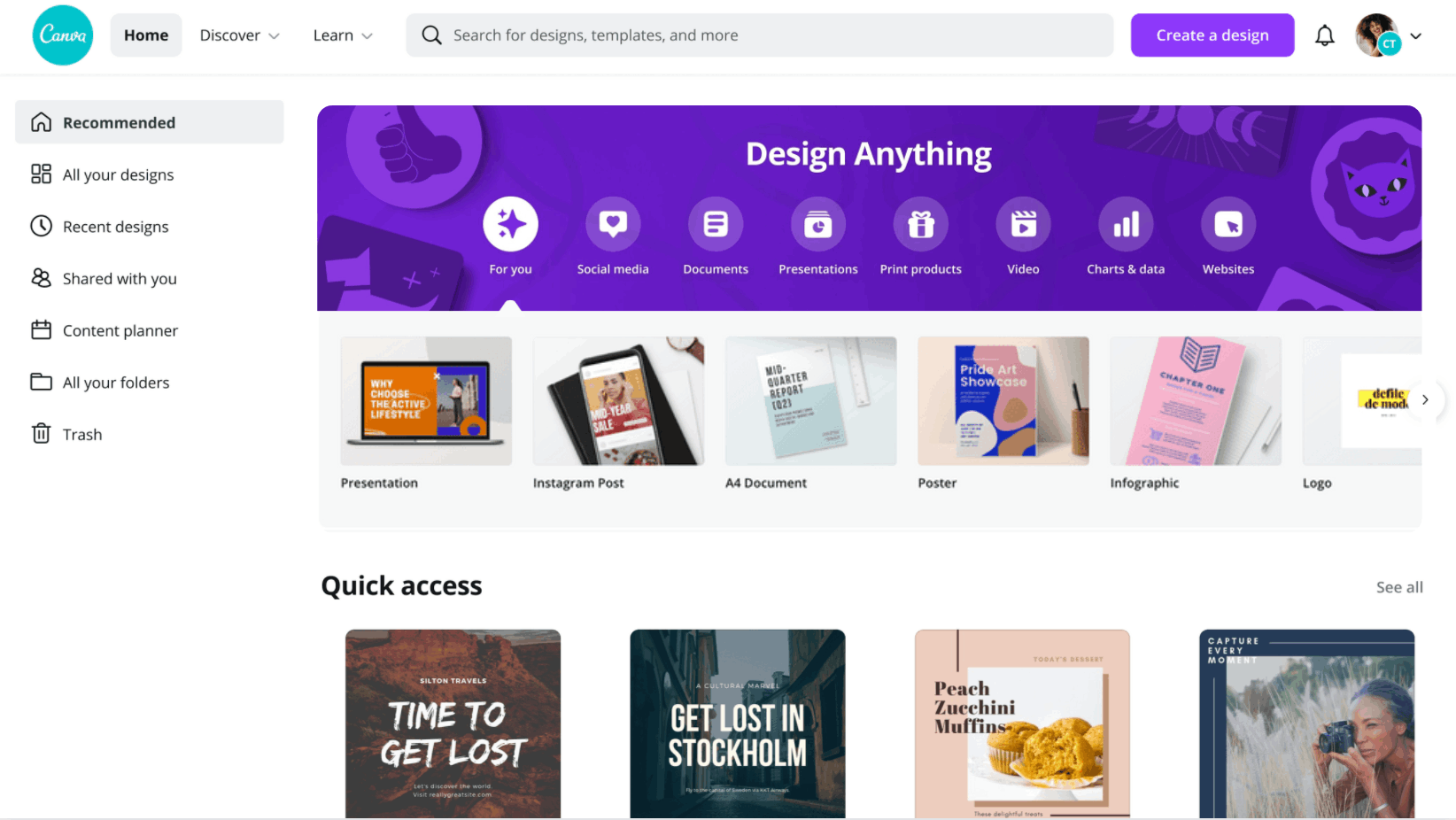 Canva is loaded with stunning templates that you can use to create social media posts, business cards, logos, CVs, Powerpoint presentations, and marketing signages.
The app allows you to add videos, music, emojis, stickers, and stylized texts to your images. If you need an app that will make you look like a professional graphic designer, download Canva from the Google Play Store and the App Store.
Google Analytics
In the social media marketing world, you use Google Analytics to measure how effective your strategies boost your online presence.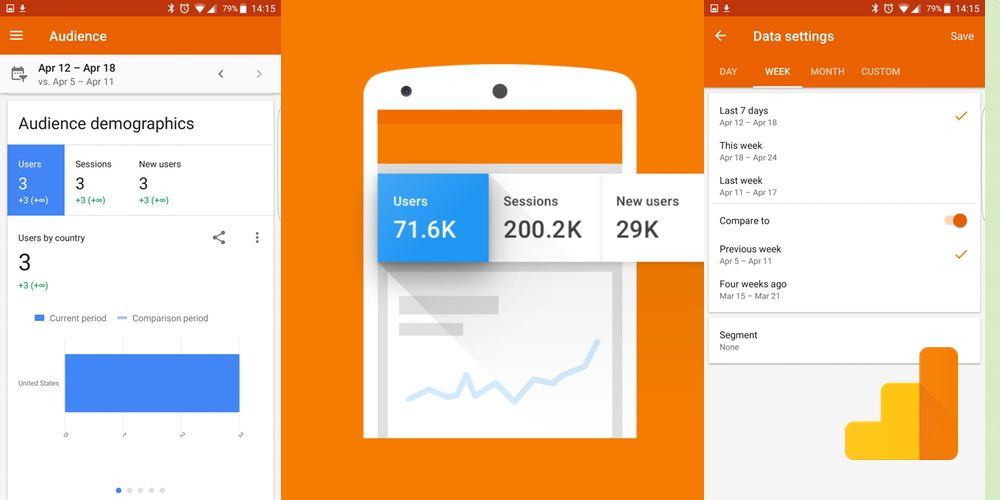 When you install Google Analytics on your device, you can analyze key metrics in built-in reports and monitor real-time data. You'll be able to compare date ranges and apply segments.
The app allows users to build reports based on metrics and dimensions. See how your business is faring in the online landscape using Google Analytics, which is available on the Google Play Store and the App Store.
Mention
Mention, which is downloadable from the Google Play Store and the App Store, is your "ear" in social media. It collects all the mentions relevant to your brand and keywords in real-time.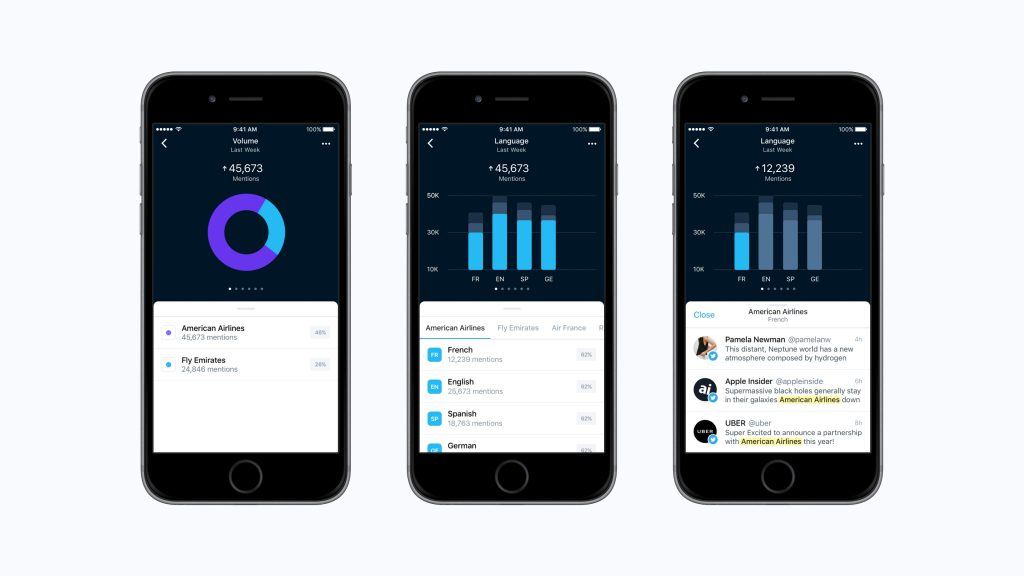 Businesses can set up alerts if there are mentions on the web about your company name or even your competitor. With this, you can evaluate conversations based on accurate data and generate statistics.
The great thing about Mention is that you can enable its smart anti-noise technology, sentiment analysis, and priority inbox so you can focus on mentions that matter. You can try the app for 14 days for free to see if it fits your social media strategy.
Buffer
If you're working with a vast social media team, you need the Buffer app on your phone. You'll find it on the Google Play Store and the App Store.
The strength of Buffer, which is similar to how Hootsuite works, lies in its analysis feature. You'll get easy-to-digest analytics for every update you make.
Buffer comes with collaboration functions for scheduling and monitoring posts across channels. You can share content on multiple platforms such as Facebook, Instagram, Twitter, Pinterest, and LinkedIn accounts.
Grammarly – Grammar Keyboard
Poor grammar can ruin a brand's credibility. To make sure your social media captions are not full of grammatical errors, make Grammar Keyboard a part of your social media toolset.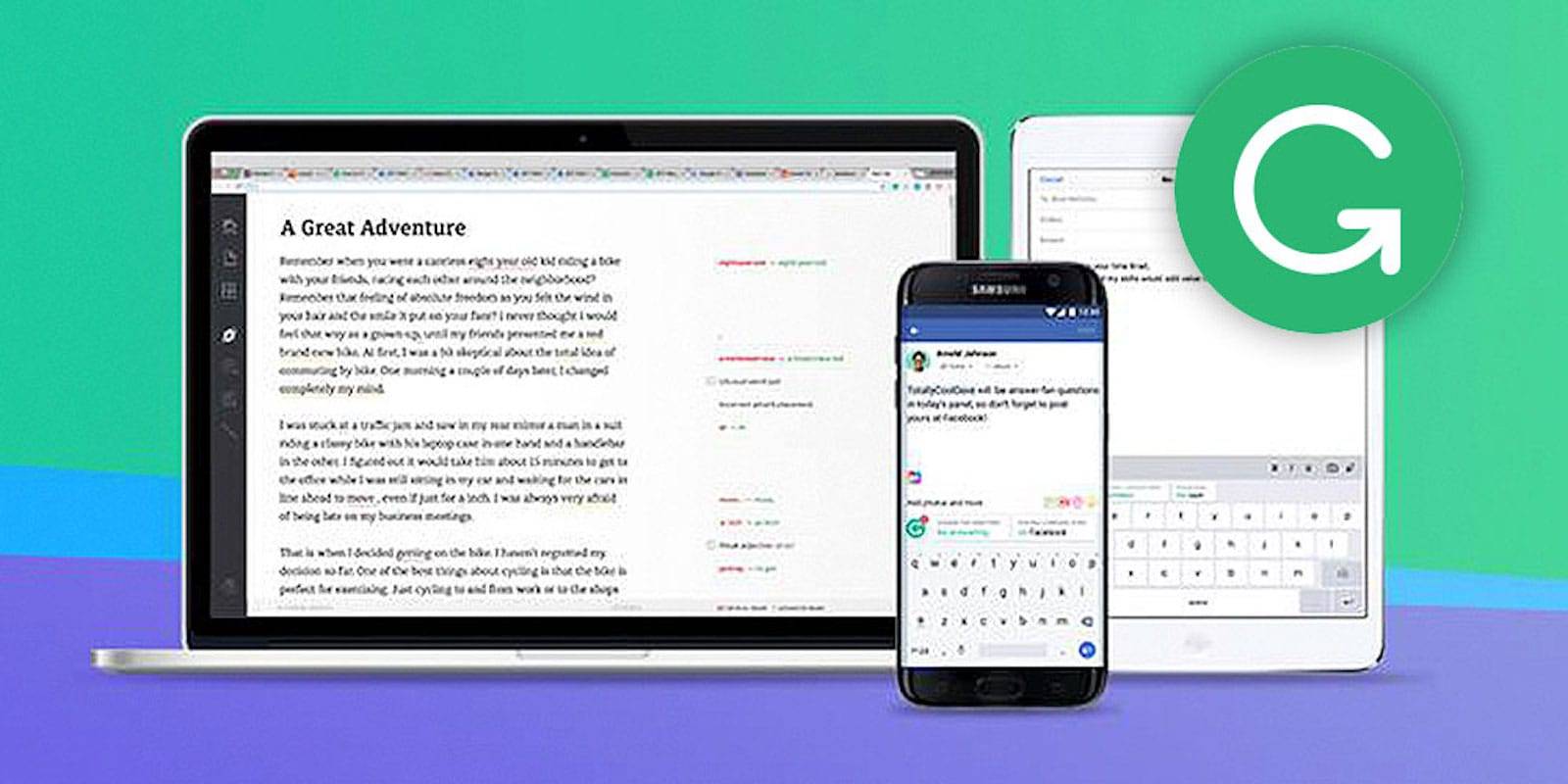 When you have Grammarly on your iPhone or Android phone, you have a personal writing assistant, editor, and grammar checker rolled into one. The app's strongest asset is its ability to efficiently edit, spell check, and improve your writing in real-time.
If you have Grammarly Premium, you'll get insights and corrections on vocabulary enhancement, clarity, tone adjustment, word choice, and fluency. As a user, you have the freedom to adjust the app's dialect settings to American and Australian English and make changes to the background themes.
Plai
The Plai – Marketing app serves as an all-around digital marketing assistant for you. Through the platform, you can develop your marketing campaigns, unlock insights in your analytics, and act on the results of your targeted ads.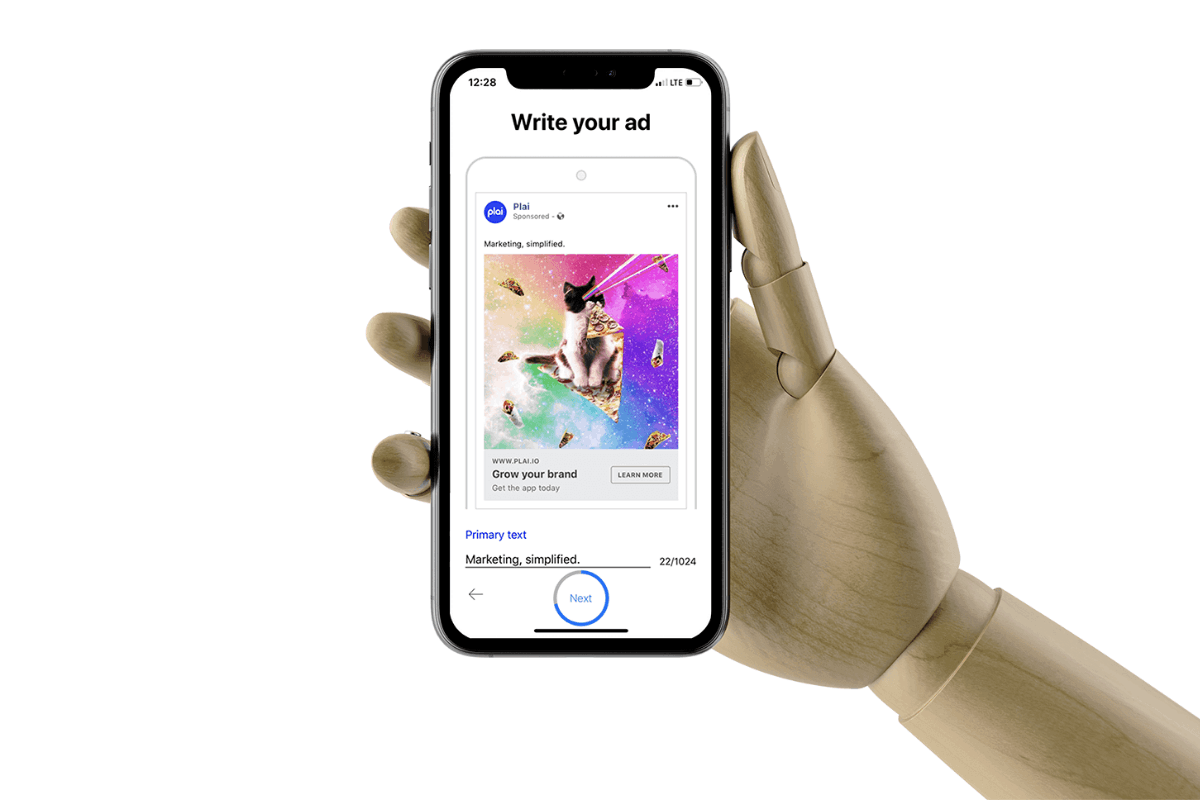 Plai's system makes challenging tasks like bidding, remarketing, and A/B testing hassle-free. Plai guides you in managing Google Ads, Facebook Ads, and Instagram ads.
The app is equipped with learning resources, including the trends in your niche and new strategies for your next marketing plan. Get Plai from the Google Play Store or the App Store and start with a seven-day free trial.
REP
Whether you are looking for brands and influencers to partner with, the REP Influencer Marketing map searches quicker and easier; iPhone users must go to the App Store to download the REP app.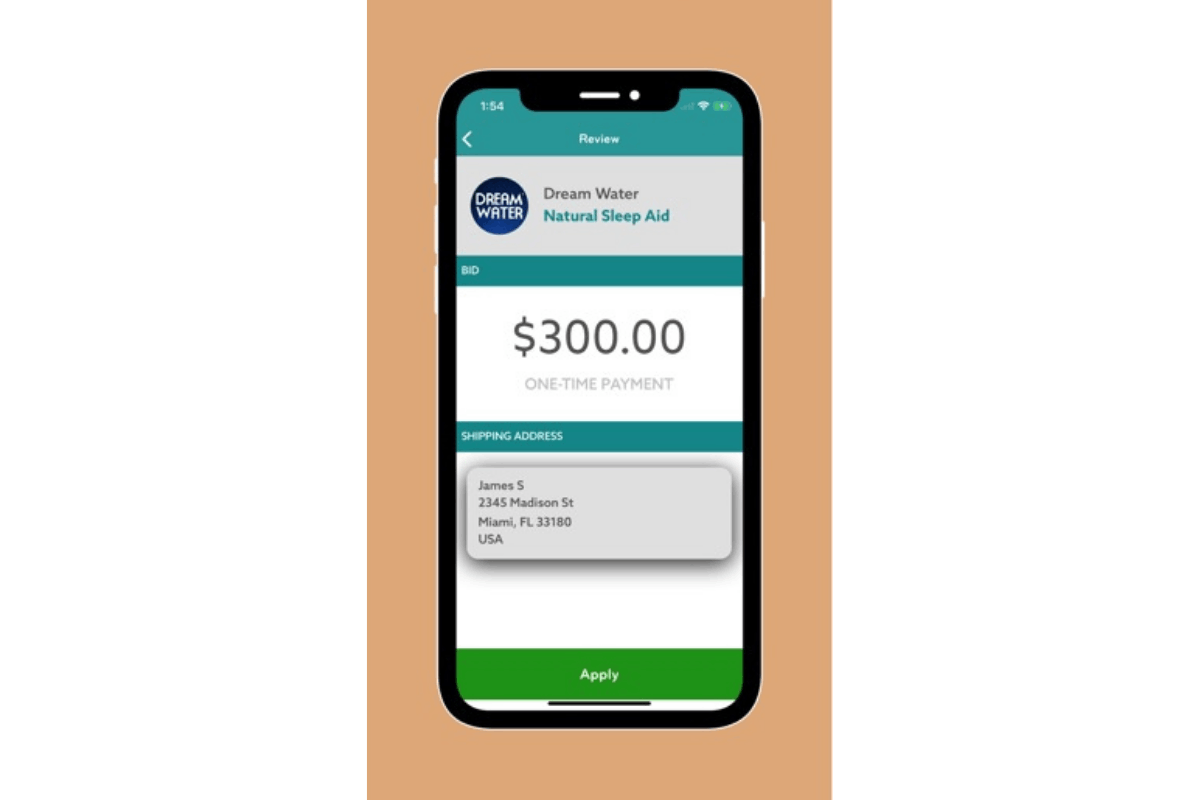 To connect with influencers in REP, you can post a product and let influencers apply to Free, Paid, or Pay Per Click collaborations. REP also helps you evaluate partnerships through engagement rates, gauge alignment, audience reach, and interests.
You can also have your product featured and viewed by thousands of influencers who can win prizes through raffles. REP comes with tools that help you manage proposals and payments when transacting with brands and influencers.
Later
If you want your social media scheduling organized, download the Later app from the Google Play Store and the App Store.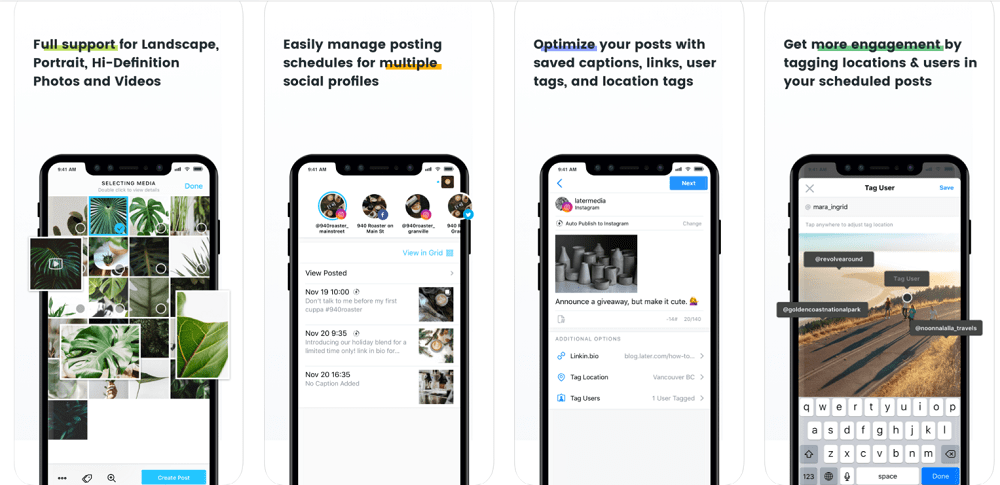 Later is a social media management platform where you can plan and improve your presence on Instagram, Facebook, Pinterest, LinkedIn, and Twitter. Some of the app's best features are auto-publish, scheduling hashtags in the first comment, and tagging users in scheduled Instagram posts.
With Later, users can upload images and videos directly from their phones without a storage limit. They can also schedule multi-photo Instagram posts and videos and add labels to their media.
Facebook Pages Manager
Facebook Page is the most used platform for promoting products, brands, and services. Having the Facebook Business Suite (Pages Manager) on your phone makes social media marketing easier to manage.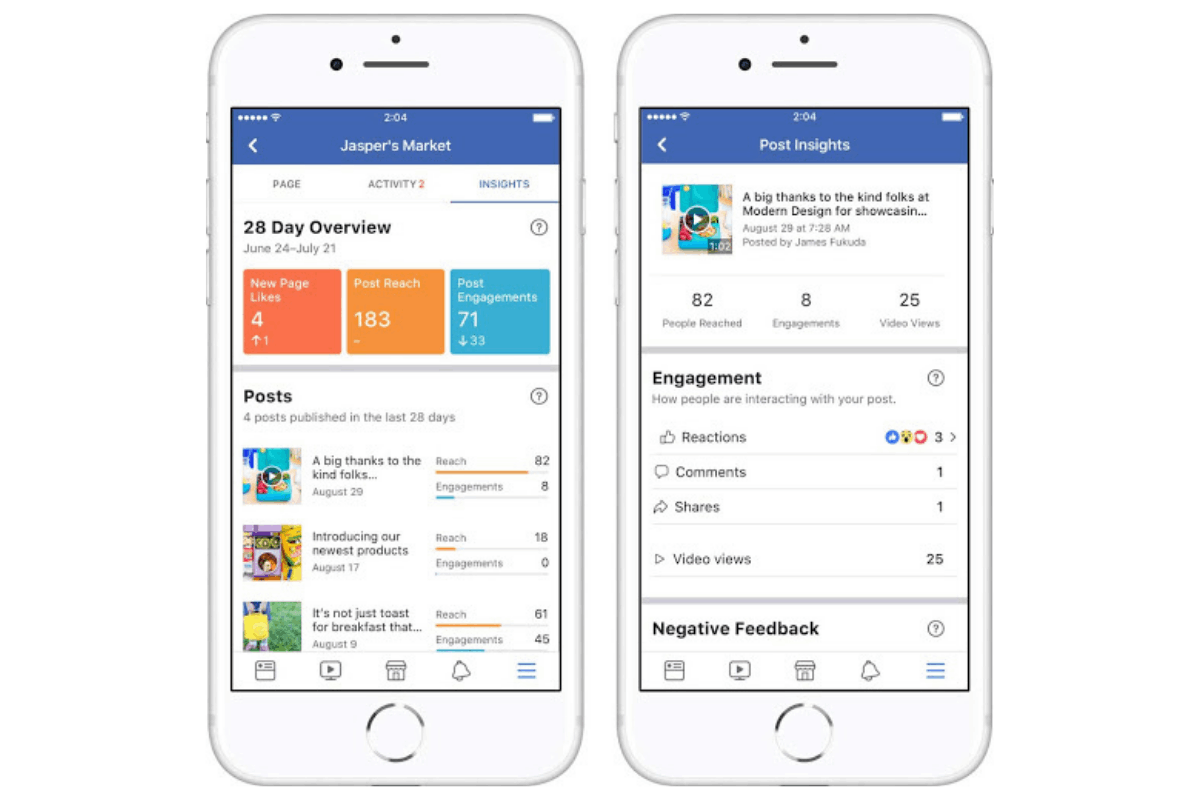 Facebook Pages Manager allows users to create and schedule posts and stories to their Facebook Page and Instagram account. You'll also find all the comments, messages, and activities in the accounts you are handling in the app.
The app features an analytics section where you can monitor how your posts are doing and how your audience responds to them. Both iPhone and Android phone users can enjoy the features of the Facebook Pages Manager.
Snapseed
Social media engagement is buoyed by visually striking images. Use the photo editing app Snapseed to generate artistic photos that can capture attention. Download the app from the Google Play Store or the App Store.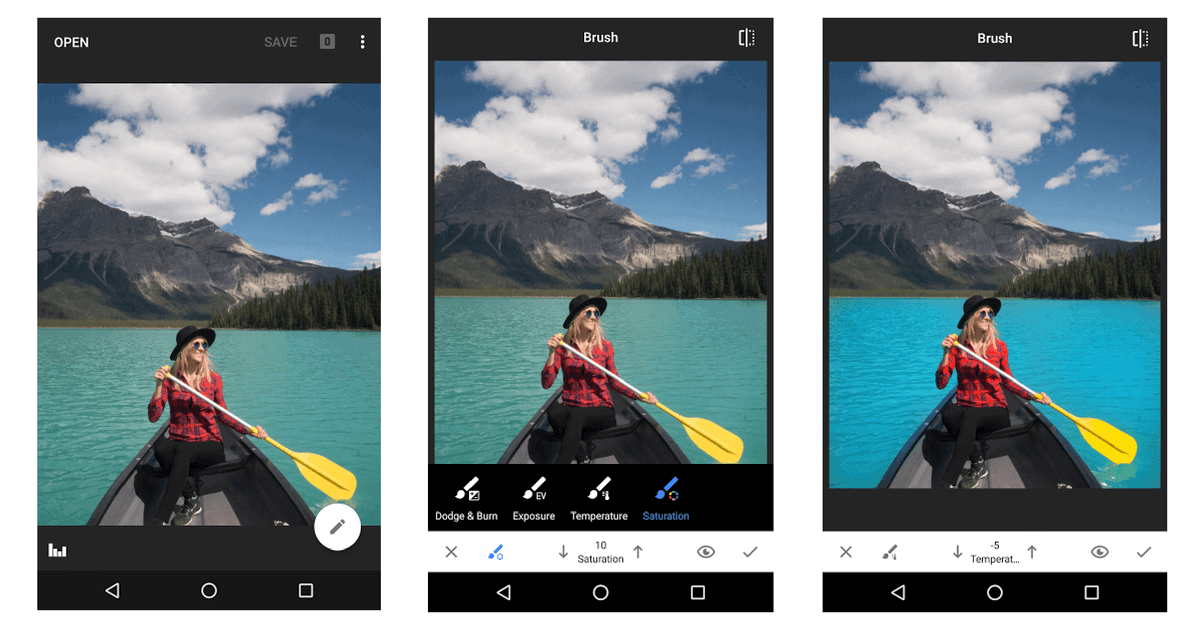 Snapseed is packed with 29 tools and filters, including Healing, Brush, Structure, HDR, and Perspective. Snapseed gives you the ability to save personal looks, use a selective filter brush, and open JPG and RAW files.
Some of the most popular effects in Snapseed include Grunge, Noir, Vintage, Double Exposure, Lens Blur, and Glamour Glow. When it comes to editing photos, you can crop, rotate, and expand them.
FilmoraGo
Online videos are expected to account for 82% of all consumer internet traffic by 2022. If you haven't joined the party yet, install FilmoraGo on your phone for your video editing needs. FilmoraGo is available on the Google Play Store and the App Store.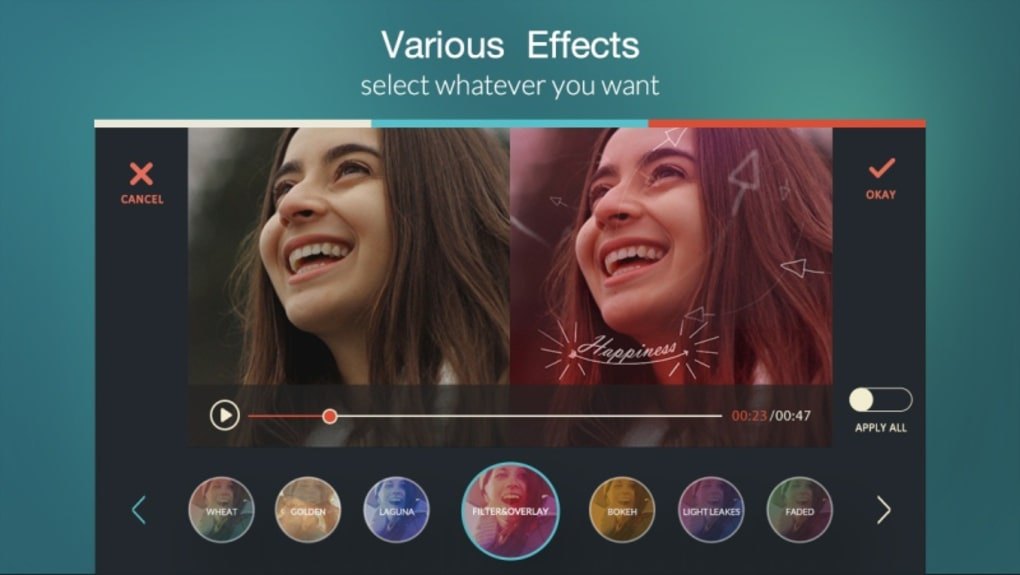 FilmoraGo allows users to cut, splice, and trim their clips. You can create artistic videos because the app is loaded with more than 5,000 stickers, 1,000 songs, filters, text, audio, emoji, and backgrounds.
When you're done editing a video, you can export it in HD quality. You can also directly share your output on YouTube, Tik Tok, and Instagram.
Sprout Social
Sprout Social is an accessible and dynamic tool for managing your social media networks anywhere. The app can monitor your feeds and send updates to your pages at any time.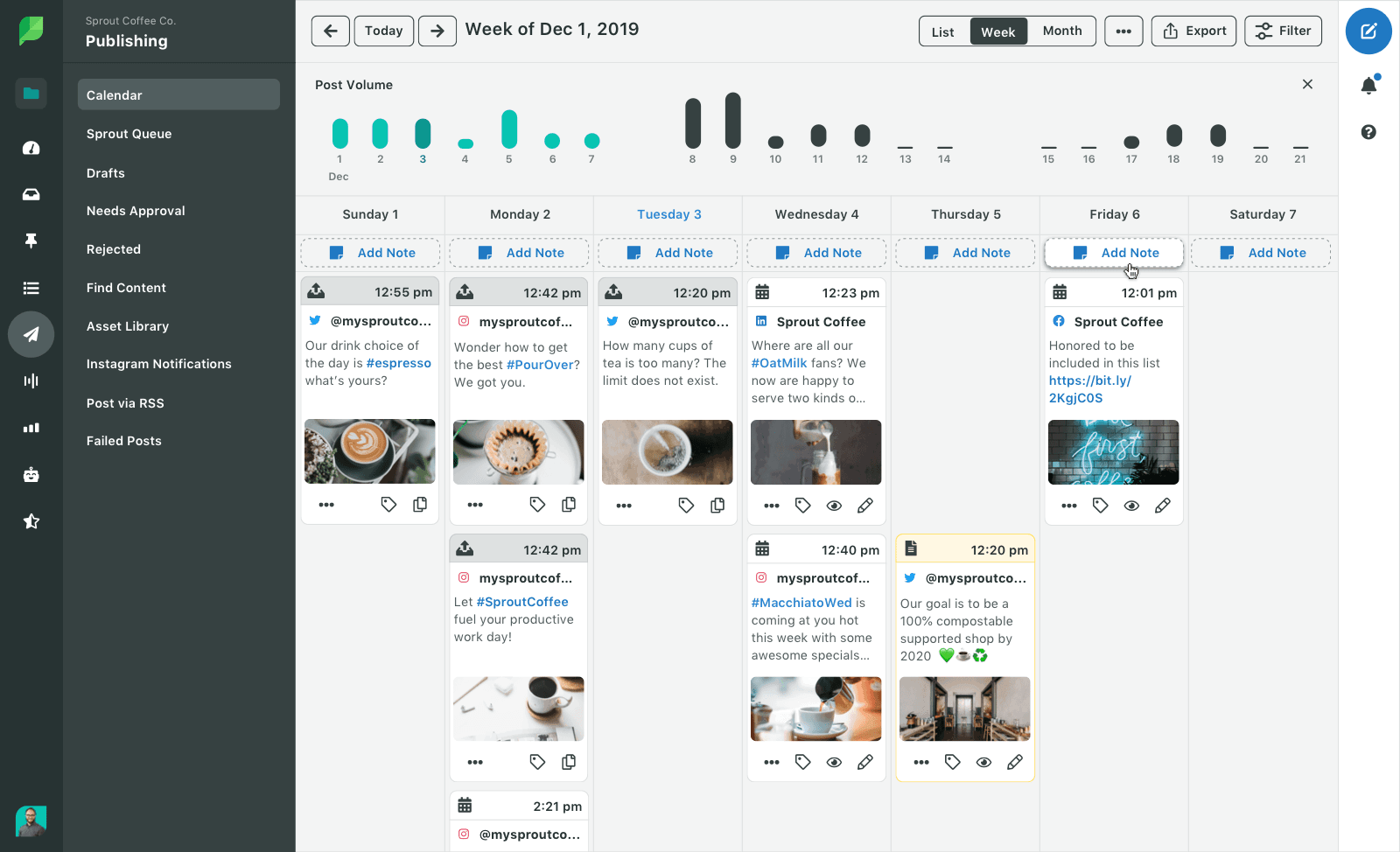 Sprout Social allows you to view clicks, reach, and retweets of all your brand's published content. Through the app, you can assign tasks to your team for follow-up and monitoring.
With the app's system, you can dive deep into analytics, competitive insights, brand monitoring, and social CRM features.
Conclusion
All the apps above effectively work based on your needs as a social media marketer and whether your strategy is organic or fueled by advertising. To get your desired results from social media marketing apps, it is also essential to uphold best practices and infuse creative ideas into your campaigns.
Social media marketing apps exist to make ideas come to life, support the communal nature of online communities, and forge a meaningful connection with your audience.
Spanish version: Las 13 mejores aplicaciones para el marketing en redes sociales
Last updated on May 23rd, 2023 at 10:13 pm