Do you want to access all of the movies, TV shows, and documentaries on Netflix for free? If you said yes then you are in the right place! In this article, we will explain how to access Netflix for free. We will also provide login information and passwords that will provide you with free access.
Netflix is an American company founded by Reed Hastings and Marc Randolph in 1997. It is one of the largest platforms that provides online streaming of movies and TV shows. To access Netflix, you will need to have an internet connection, and a smartphone, laptop, desktop, or tablet.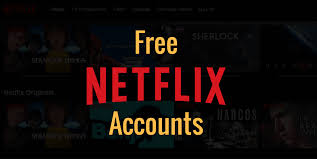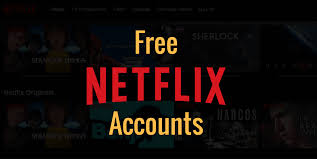 Features of Netflix
Watch movies and Tv shows
Netflix provides shows and subtitles in a variety of different languages. 
Netflix suggests shows that you may like based on your account history.
How to get a free Netflix account using the trial option
First, connect to the internet on your device.
Then, open the official website for Netflix at this link. 
Click for join free for a month.
Then, choose your plan. 
Sign up with your email.
Enter your credit or debit card information. However, because the trial is free, nothing will be taken out of your account for the first month.
Once your account is set up, you can watch Netflix!
Remember: you must cancel your membership before the free trial month is over or you will be charged. 
Also, read Turbo VPN for PC Windows and Mac
How to cancel your Netflix account
Click on your profile within Netflix.
Select your account in the drop-down menu
Select cancel membership
Now your account has been canceled.
List of free Netflix accounts and passwords
 kedar@sfamo.com                        password: techwebsites1
 bhjlopo@gmail.com                     password: 83carsten
 nal@hotmail.com                         password: Senha202224
 lundind1@yahoo.com                 password: rock88
 ijuvota@gmail.com                       password: fgefgahc
 maztakp@hotmail.com             password: neiangelg
 jrrljcey@hotmail.com                   password: 123fs567
 mytriolk.rubix@gmail.com          password: MeOnly$1
 kistymae@aol.com                         password: sophie
 genie_kish@bellsouth.net            password: benjamin03
 nataliya.herus@gmail.com           password: 17737271888
We hope our instructions were clear and helpful for you! This is the best way to access Nexflix for free. If you have any trouble accessing Netflix, let us know in the comment box below. Share this guide with your friends and family so they can enjoy all of the great shows Netflix offers.