As the world becomes digital, Standard Bank instantly adapts to these changes by becoming truly digital. Standard Bank now serves its customers predominantly online, processes in the cloud, and be open to innovations based on data and insights.
Standard Bank launches its mobile banking app to make its services available 24/7. It is now possible for Standard Bank customers to transfer money instantly, manage accounts, and create Virtual Cards at their fingertips.
Get to know the Standard Bank and its services below. Check also how I created an account on the Standard Bank mobile bank and enjoyed its features.
Knowing the Standard Bank
Discovering the Standard Bank Mobile App
Creating an Account on the Standard Bank App
Managing Standard Bank Accounts
Transferring Money via the Standard Bank App
Creating Virtual Cards on the App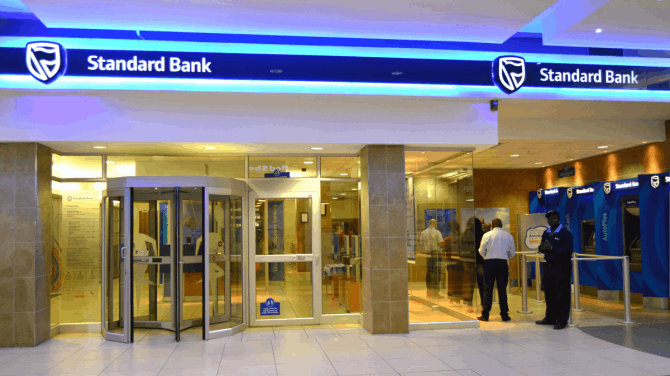 Knowing Standard Bank
The Standard Bank of South Africa Limited, more commonly known as Standard Bank, is one of the largest and leading South African bank and financial services groups. Standard Bank has its corporate headquarters, the Standard Bank Centre, in Johannesburg, South Africa.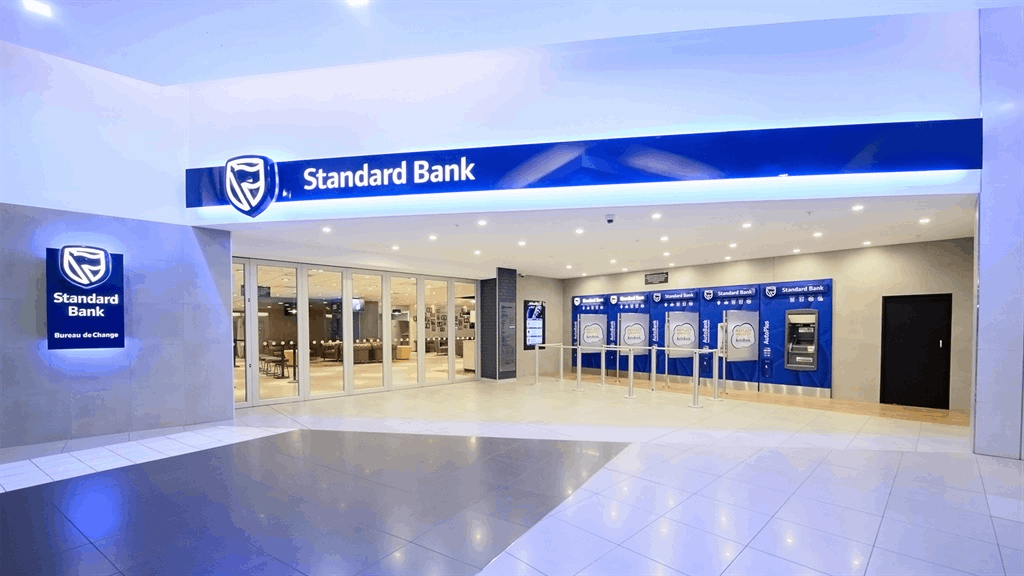 The banking institution is Africa's biggest lender by assets, which led to international expansions and acquisitions. It started with the expansions on other African countries like Ivory Coast, Madagascar, Malawi, Namibia, Nigeria, Tanzania, Uganda, and others.
Standard Bank eventually expanded to other regions, including Argentina, Isle of Man, Turkey, and Russia. In the 1990s, Standard Bank started its operations in the United Kingdom and got its banking License in 1992 as Standard Bank London.
Being a big player in the banking and financial industry, Standard Bank relied on its roots and rich history. It has been over 150 years since Standard Bank was founded, yet its mission to put people first for their service remains, making them a well-trusted brand.
Learning about the Standard Bank Services
Standard Bank wants to deliver service to clients by driving sustainable growth and value, transforming client experience, and executing with excellence. The bank delivers the best banking services and financial solutions to its customers.
This South African-based bank offers banking and financial services to private individuals and businesses: commercial banking, foreign currency exchange, insurance, investment banking, investment management, private banking, consumer banking, and wealth management.
By providing these services, Standard Bank aims to be truly human that offers salutation and opportunities to its clients and employees who need to achieve growth, fulfillment, and prosperity.
Discovering the Standard Bank Mobile App
The two goals of Standard Bank, being truly human and truly digital, appeal greatly to people like me. I immediately trusted the institution to trust my banking needs and seek help for my financial problems.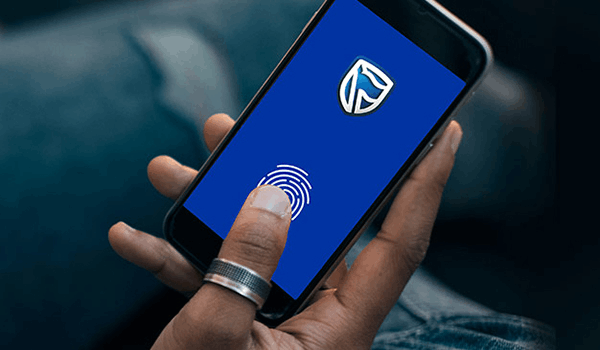 In addition, Standard Bank services have become highly accessible with its online banking website and mobile banking apps. Standard Bank wants us to experience a seamless way of banking by managing our accounts at the tips of our fingers.
The banking institution launched the mobile app to cater to the banking needs of more than 10 million clients worldwide. The Standard Bank mobile app is free to download on the Google Play Store and the Apple App Store.
Knowing the App's Permission Requests and Requirements
Before installing the mobile banking app, Standard Bank made it clear that it must be installed on devices running on the following operating systems: Android 5.0 or up and iOS 11.0 or later. Meeting the OS requirements ensures a better and seamless mobile banking experience on the app.
Aside from the requirements, the app also asked me to access the following parts, functions, and features of my mobile device: camera, media files, call/phone, Wi-Fi connection information, contacts, location, and device ID & call information.
In addition, the Standard Bank app wants to control Near Field Communication, run at startup, create accounts and set passwords, view network connections, send sticky broadcasts, have full network access, control vibration, control flashlight, and many more.
Creating an Account on the Standard Bank App
Standard Bank promotes the idea that I should not let bank branches restrict me as I can still avail of its services anytime, even at the comfort of my home. With the help of its 24/7 mobile bank app service, I can easily pay bills, make international payments, reverse unauthorized debit orders.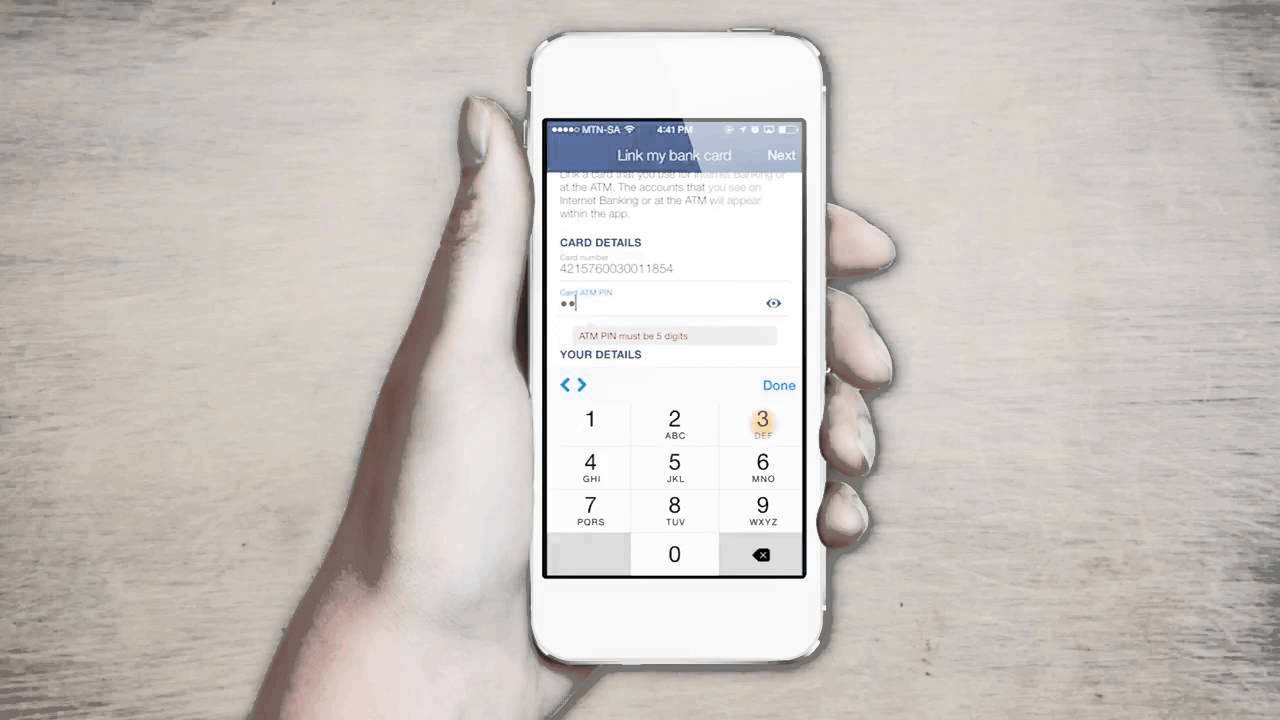 To start enjoying its features, I had to register for an account on the Standard Bank mobile app. However, old users of Standard Bank's online banking just need to sign in using their duly registered username and password.
I registered on the Standard Bank mobile app to create an online profile. The app asks me to provide the following: name, email address, preferred username, and password. Standard Bank then sent a verification code to the entered email address to confirm my identity.
Then, the app requires me to enter my Standard Bank account card number and ATM PIN. There was another verification method through a one-time PIN, but this time I could choose if I wanted the PIN to be sent to my email address or phone number.
Checking the Security Features of the App
After registering an account, the Standard Bank app asked me if I wanted to use a secure login method through fingerprint or Face ID (for iOS users). Through this additional security, Standard Bank is true to its claim that the customers' safety is a top priority.
The bank also has the Security Center, wherein I can read tips on transacting with confidence, knowing that my accounts and personal information are secure with Standard Bank's online and mobile security features.
I can also report suspicious activities on my account through the app, and Standard Bank promises to act promptly. In addition, the app has an automatic timeout in case I forget to sign out. I will also receive SMS notifications for any unauthorized login activities.
Managing Standard Bank Accounts
The primary feature of the Standard Bank mobile app is account management. With this feature, customers can access all their Standard Bank accounts on the app. I never checked my passbook or other documents to monitor my accounts.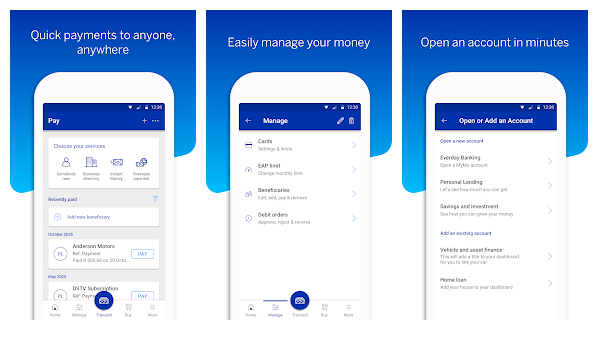 The app is simple and accessible with its user-friendly interface. I liked that almost everything I need to know about my account is on one page, and all the most used features are on the same page as well.
The Standard Bank app puts its clients in control by promoting self-service banking. It is great that I control my finances, like monitoring my balances, transferring money, and checking all transactions made on my account.
Through this account management feature, I know exactly where my money is, and I control what to do with my money.
Managing My UCount Rewards
Besides the actual Standard Bank accounts, the app manages my UCount Rewards profile and card. I can update my contact details and view all my transactions on the Standard Bank app.
I can set goals and gain Rewards through the app, wherein I can monitor my Rewards Points balance in real-time. Once I accumulate enough points, I can redeem rewards that I can use on different occasions, like paying loans or making investments.
Transferring Money via the Standard Bank App
One of the most popular features of the Standard Bank app is online payment and transfer. With the app's help, I do not miss any due as I can easily transfer money. I also do not have to wait in long queues to send money to my family or friends.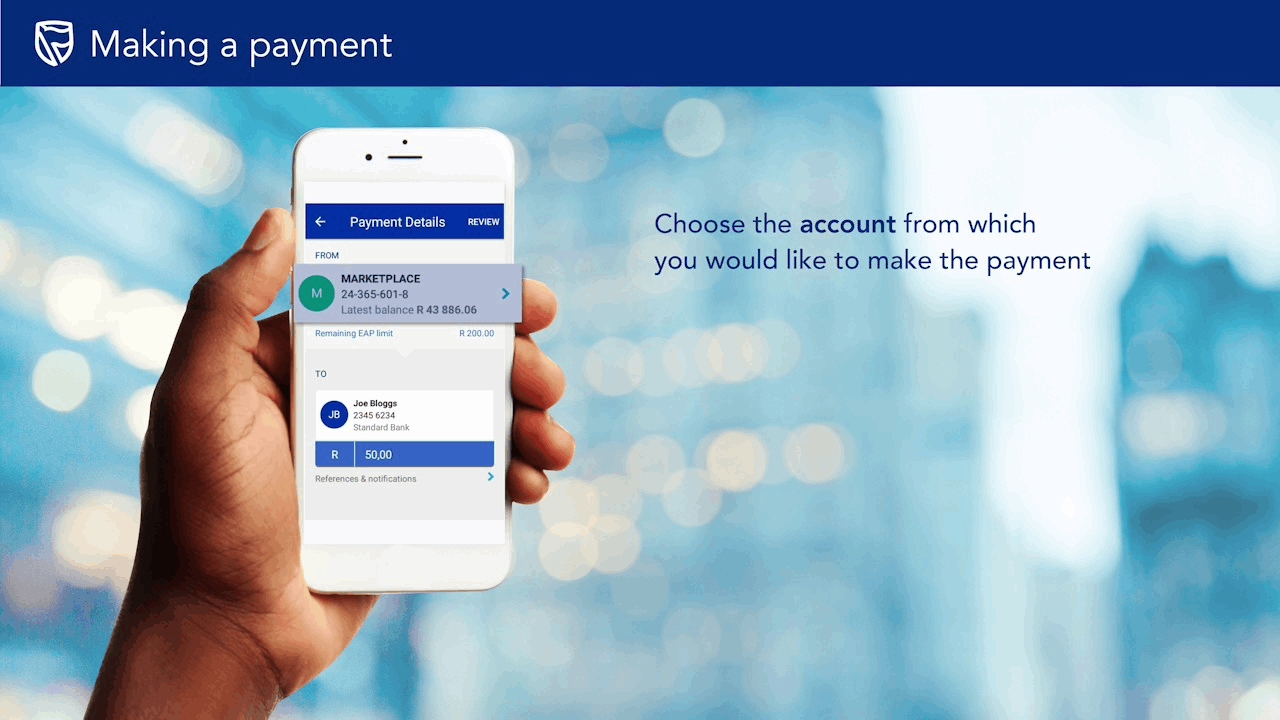 First, the app supports transferring money between my multiple Standard Bank accounts. It is easy to transfer money to another Standard Bank account, especially if the other has a low balance and I have an upcoming due.
It is also possible to transfer money to other Standard Bank accounts and other accounts in other banking institutions. Interestingly, a Sterling electronic fund transfer makes any payment or money transfer within the United Kingdom free of charge.
In addition, the Standard Bank app supports amending a payment. I can still request changes to be applied to payments that I already made with the help of Standard Bank's Personal Banking Team.
Making Payments
To send payments through the app, I have to tap the "Pay" button on the top right of the screen. Then, I have to select "Pay someone new" to enter the beneficiary or recipient's name. It is a must to select the country of the beneficiary bank and identify the currency of the payment.
I can send payments to foreign currency through the app without manually exchanging. Standard Bank does it for me automatically. I have to complete the following information of the beneficiary: account type, account number, and bank code type.
Entering the exact value that I want to send is a must. I may also edit the value date. Once I a done, I need to click the "Confirm" button, and the Standard Bank app will send me a confirmation message once the payment has been successfully processed.
Creating Virtual Cards on the App
Standard Bank introduces its Virtual Cards, digital bank cards for mobile app users. These Virtual Cards can be used to shop online, wherein I can earn and collect points for rewards.

I immediately availed myself of the Virtual Card because I can easily secure payments and purchases online without using any of my debit or credit card details. The Virtual Card uses a top-up system to load money to these cards directly from my Standard Bank account.
It is also possible to personalize the card. Standard Bank ensures that these Virtual Cards are much safer than physical cards as no one can steal or duplicate the card. In addition, I am in control of the amounts to be loaded on the card.
Knowing the Other Features of the App
There are other interesting features on the Standard Bank app as it got everything. Aside from the features mentioned above, more features let me have a convenient mobile banking experience.
Through the app, I can easily manage my vehicle and home loads and get a loan pre-approval. It is also possible to link my accounts to share trading profiles. I may also check my Stanlib investments.
Conclusion
The Standard Bank mobile app lets its customers have a fantastic mobile banking experience by offering exciting features like instant money transfers, account management, Virtual Cards creation, and many more.
Last updated on December 23rd, 2022 at 07:27 pm