From its humble beginnings as a small sub shop in 1965, Subway has grown into a global brand and one of the fastest-growing franchises in the world. In fact, the corporate giant boasts 41,600 locations in 104 countries and territories, each independently owned.
Subway is built on a single one-of-a-kind idea: freshly baked bread, mouthwatering meats, and veggies piled high on a delicious sandwich. With a menu that includes spicy and sweet options and low-fat sandwiches and wraps, there's something for everyone in your family at any time.
With the growing demand for food delivery services, Subway has launched its own app to offer convenient service at your fingertips. Just click a button, and your favorite sandwich is ready for pickup or delivered to your doorstep. Learn more about the app below.
Order Fresh and Fast with Subway App
Easy Subway MyWay® Rewards with Every Purchase
Make the Most of the Deals and Promotions
How Can You Download the Subway App?
Perks of the Famous Subway App
Order Fresh and Fast with Subway App
Subway has always been about fresh, delicious food and making the customer experience a positive one. With that in mind, it's no wonder why their digital ordering process is warm and inviting. Customers can order ahead to avoid lines and are rewarded with a loyalty program that keeps them returning.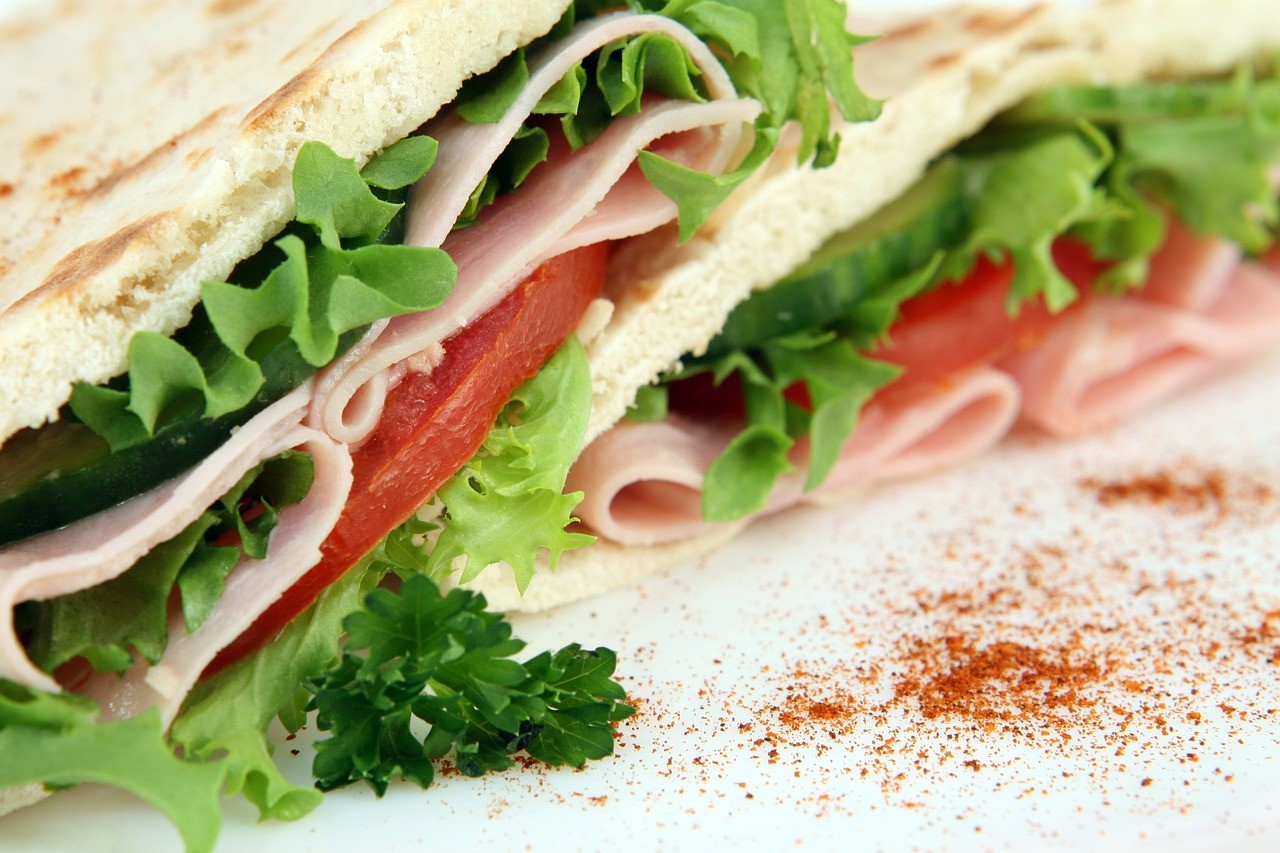 If a busy day has left you feeling too tired or hungry to cook, just download the app, order from your couch, and then wait for the order to be delivered to your footstep. Besides ordering your submarine sandwich from a place of your convenience, you can even pay from your phone. You can also tap the icon on the map to find the location nearest you and get directions.
Best of all, you don't even have to worry about customization. With the app, you can control your sandwich-building experience like never before, whenever and wherever the cravings hit. The app lets you select your favorite sub from a wide variety of options, then personalize it by choosing all the freshest ingredients you can imagine.
That's not all! With the app, you can get more bread or extra veggies, add sauce and cheese, and even swap your condiments for something new. So whether you're looking for something healthy and nutritious or simply want to satisfy a craving, the Subway app has you covered.
Rapid Re-order with the Subway App
In this fast-paced world, it's nice to know you can place your order with a single tap. Rapid Re-Order lets you re-order your last order with a single tap directly from the dashboard.
You can say that having the Subway app is like having a personal assistant that keeps track of all your favorites, so you can re-order meals in a flash.
Easy Subway MyWay® Rewards with Every Purchase
The Subway app lets you earn rewards dollars automatically each time you buy. Whether it's a sandwich and soup combo, a footlong sub with extra cheese and veggies, or a footlong Smoked Chicken Melt, each time you use the app to pay for your meal at participating stores or through the app you'll earn rewards on the spot.
You will also automatically earn reward dollars for every sub, salad, or beverage purchased at a Subway restaurant when you swipe your Subcard®. You can either scan a physical Subcard® or use the QR code on the virtual card through the Subway® app.
The app shows how much you have coming in from rewards and how many points you need to reach a certain amount. You can use these Subway MyWay® Rewards to buy food and beverages from any Subway restaurant, the app, or the online account.
Your Subway app also helps you manage your points, dollars, and rewards. Not only can you see your balance, but you can also see the expiration date of the rewards. Ensuring you make use of the points or dollars before they are expired.
Nitty-Gritty of the Reward Points
For every dollar you spend, you earn four tokens. Once you have 200 tokens, you can redeem them for a reward of $2 off your next Subway purchase. You get to keep all your tokens, but only if you make at least one purchase from Subway or redeem a reward within 12 months.
If you're lucky, you may even get Surprise Rewards and get a little something extra. These surprise rewards can range from a free cookie or maybe even a whole sandwich. To qualify for Subway's MyWay® Rewards program, you must be at least 13 years of age and an American citizen or a resident of the United States.
Subway MyWay® Rewards registration is automatic when you download the Subway app, which means you will start earning points right away.
Make the Most of the Deals and Promotions
The Subway app is your go-to source for the deals, promotions, and discounts that you love. You can easily save when you shop in-restaurant with coupons, redeem exclusive offers and earn points every time you eat your sub like a boss.
For example, if you haven't joined Subway MyWay® Rewards yet, you can earn a hundred tokens by joining the program by December 31st. In fact, your first week of membership will earn you three times the number of tokens that you normally receive. While this deal is available at all participating restaurants, it's not applicable on bulk orders.
Yet another deal to take advantage of is getting one sub at 50% off of an equal or lesser price when you purchase one footlong. All you have to do is use the code 'BOGO5O' while placing the order via the app. Make sure that you are placing your order at a participating restaurant.
It's important to note that this limited-time deal doesn't include the Footlong Pro, and is only available in the USA.
Seasonal and Member Exclusive Rewards
This holiday season, Subway is going to be all about giving. Everyone loves a good gift, from your best friend and family to your lover and coworker. So if you're planning on giving a Subway gift card this holiday season, there's no better time than now.
For every $25 gift card you purchase, you get a free 6-inch sandwich. This deal is good for the participating Subway restaurants nationwide. The best part is that the free sub is redeemable through December 2023. While it might be tempting to jump on the bandwagon, please note that the offer is not applicable to bulk orders.
And to sweeten the deal, you'll get bonus offers and perks as a Subway MyWay® Rewards member that you can easily access on your app.
How Can You Download the Subway App?
The Subway app is your one-stop resource for everything Subway, and you can download it easily on your smartphone. Search "Subway" at the Apple App Store or Google Play Store to get yours today.
The brand new version of the Subway App requires iOS 12.0 or later. The Android app for Subway requires a device running at least Android 4.4. With the latest update, you can enjoy the added new features to make your experience on the app even better, with fewer bugs and glitches.
The app is free to download and has an average rating of 4.8/5 on the Apple App Store, as well as 4.5/5 on the Google Play Store.
Login Details for the Subway App
When you sign up on the Subway app, you have to provide your first and last name, phone number, and email address. You then have to create an alphanumeric password that is at least eight characters long, containing both uppercase and lowercase letters as well as digits (0-9). Your password can also include symbols.
Once you have set up your account, it is a breeze to order. However, while placing the order, you should be careful about the preferred location. This is because once you place an order, it cannot be canceled or modified.
If you find yourself in this situation, you should immediately contact the restaurant where you placed the order. The team at Subway will do all they can to resolve the issue.
Perks of the Famous Subway App
The Subway app is a life-changing and time-saving tool. The best part, besides that you get a variety of food at your doorstep without standing in a queue, is that it gives you access to many other perks.
The next time you're at any Subway restaurant in the continental US, you can use your app to pay. All you need to do is navigate to 'Show Card' in the app and get a QR code. Scan it, and you're ready to pay.
Areas for Improvement of the App
The app has garnered praise from customers for being ultra-convenient and full of rewards, but there is still room to make the app even better. For example, some customers have experienced the inconvenience of trying to add or remove toppings and sauces to the sub.
There has also been some confusion regarding promotional deals and coupons not being accepted. This may be a technical error, but it's always a good idea to double-check that the restaurant you are ordering from is participating in the deal.
Conclusion
If you're a sandwich fanatic who wants the best of both worlds—a long sit-down lunch or quick grab-and-go goodness, the Subway app is your new best friend. Easy to use and packed with great features, it offers all the conveniences of fast food without sacrificing comfort or taste.
Spanish version: Aprende cómo descargar y obtener descuentos utilizando la aplicación de Subway
Last updated on May 23rd, 2023 at 05:29 pm