Information overload happens when our sources of news overflow and strain our ability to comprehend them all. When our feeds get congested, our initial reaction is to go offline. But the Winno app offers a compromise.
You can remain informed without being drown with too much info. The app summarizes the highlights of the stories for the users while eliminating spins and opinions in the process.
The Winno app recognizes that the human brain can only process 40 bits of information at a time. If you'd like an easier way to get your daily news, find out how to use the Winno app.
About The Winno App
Key Features Of The Winno App
How To Download The Winno App
Navigating The Winno App
Winno App's Privacy Policy
Winno's Social Sharing Features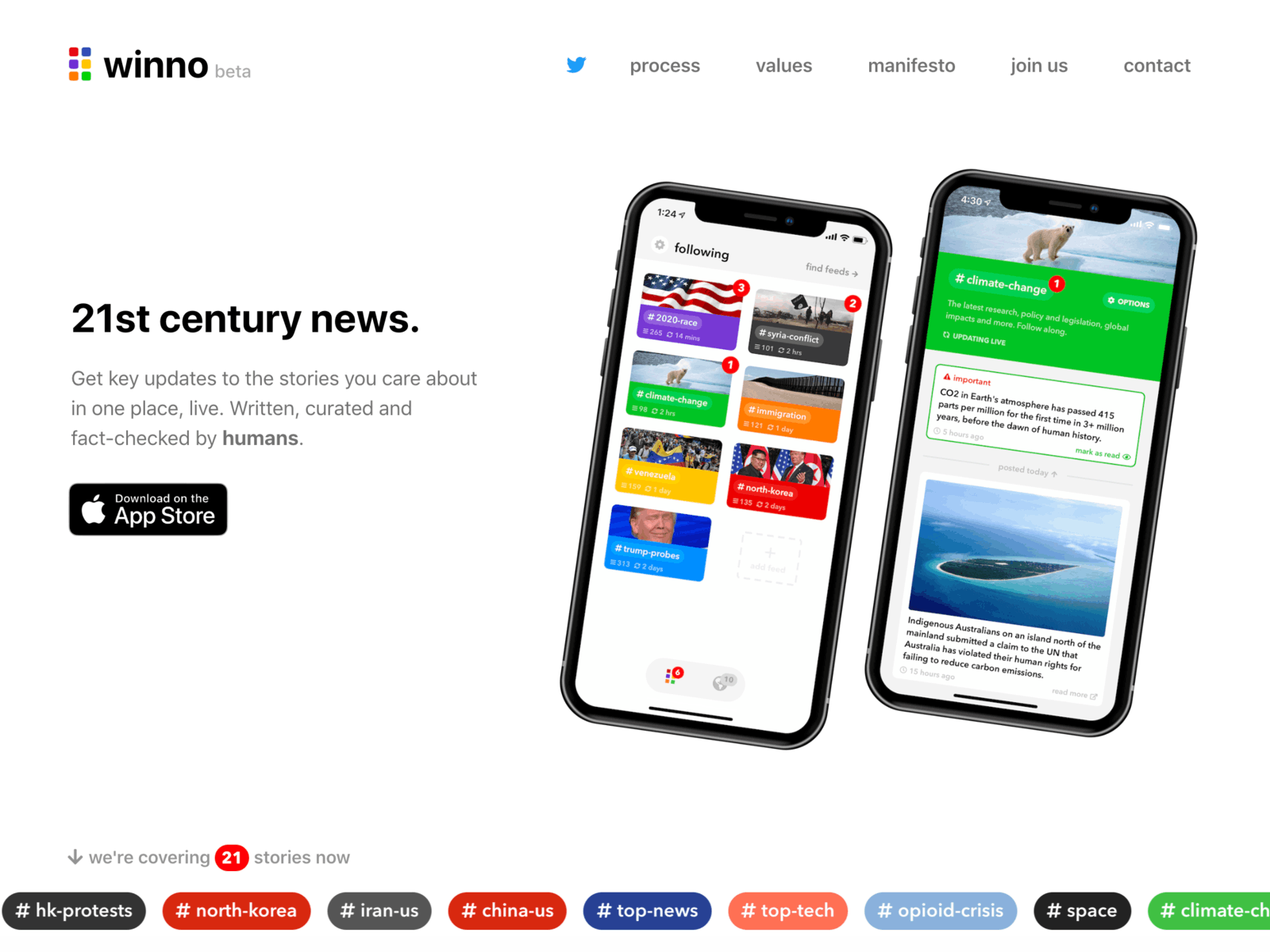 About The Winno App
The Winno app claims to be the "antidote to information overload." It is a news curation tool that filters stories to only take in the information that you need.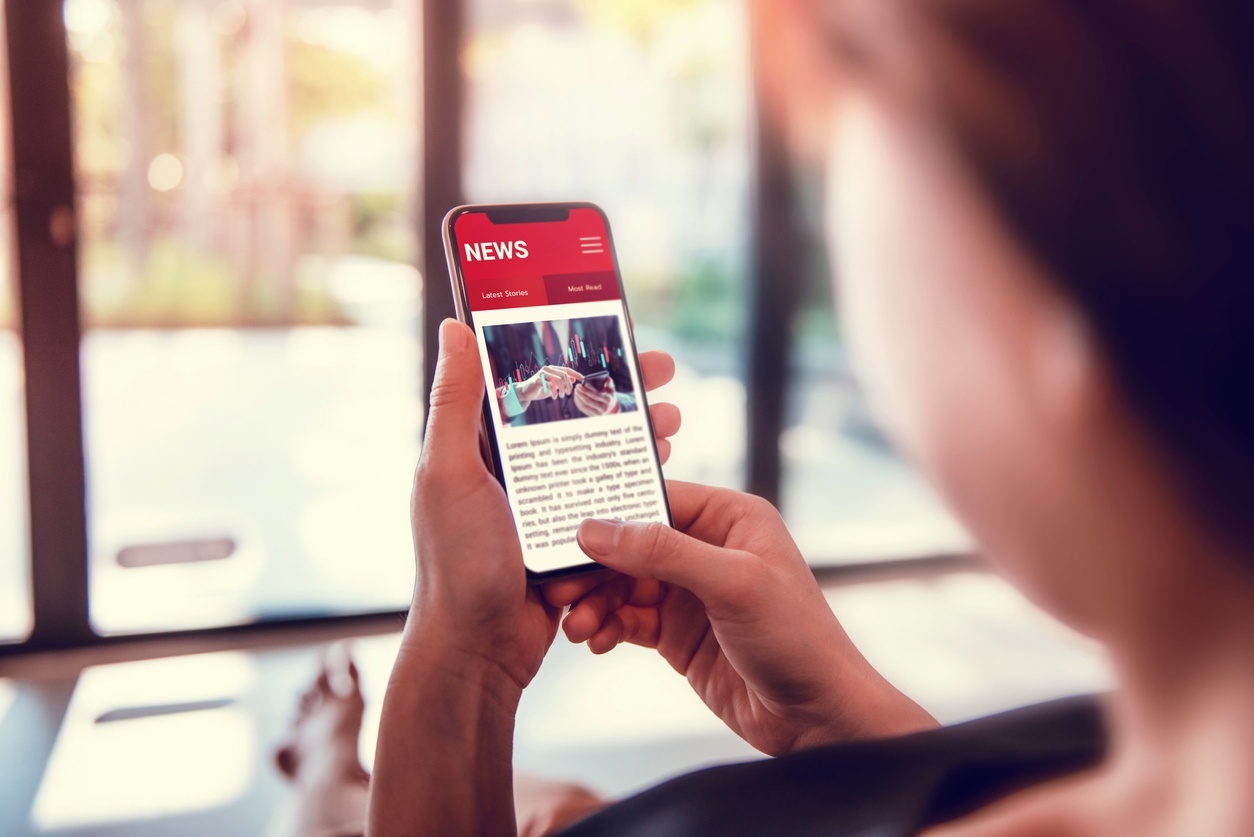 The Winno app was founded in 2018 by Stanford undergraduate Nick Rubin. Winno Inc., based in San Francisco, California, is focused on catering to daily news and consumers, not publishers.
Six months since the app was launched, Winno saw growth in its user base. In an era of messy echo chambers and misinformation, the Winno app creates a safe bubble for truth seekers.
The app's model is patterned after direct-to-consumer micro-blogging instead of long-form content. Only the major elements of the news are left for the users to digest; everything else has to go.
Competing In The News App Market
There are many news apps today, but not all of them condense articles the way Winno does. Some of its rivals, though, are Inoreader, Flipboard, Feedbro, Reeder, and NewsBlur.
With this app, you don't have to spend a considerable amount of time scrolling through different articles to get the information you want; here, the data is condensed for your convenience.
Key Features Of The Winno App
The Winno app's primary goal is to provide readers with quality and quick-to-consume updates on news and current affairs.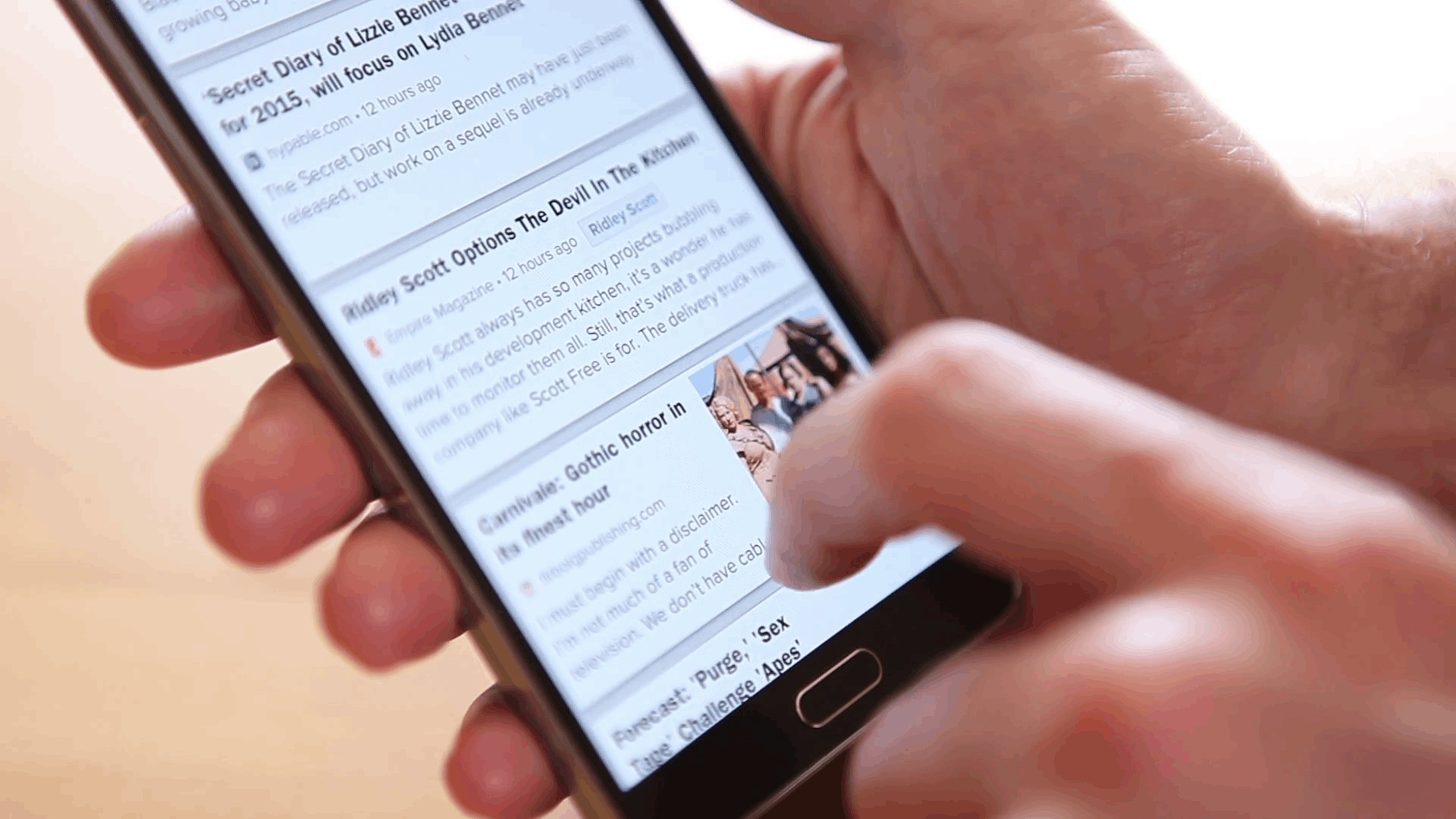 Winno users get short, one-sentence summaries and breaking news stories. Links to the full articles accompany these updates so readers can learn more about specific news stories. Winno unearths, fact-checks, and shares stories from credible sources, such as CNN, Fox News, NPR, and Politico.
The curated feeds are free from clickbait headlines or any algorithm-generated links. The Winno team delivers only the primary sources and info that does not contain any opinion. Another valuable feature of Winno is the FAQ for each topic that shows background information and answers to related questions.
The Winno app's system offers convenience and timely reports. It presents stories in real-time from 9 am to 9 pm. Readers don't have to scroll through an aggregator or read an entire newspaper.
Topics And Feeds
Winno users can select the "feeds" they want to follow. Feeds refer to topics they are interested in, and these topics are presented with hashtags. The topics range from #climate-change to #top-news.
Every feed contains only facts and actual developments of stories. Users won't see any commentary or editorial pieces.
The latest feeds today include #facebook, #trump-probes, #iran-us, #coronavirus, #seattle, #in-depth, #movie-trailers, #supreme-court, and #racial-justice.
How To Download The Winno App
News readers with iPhones can install the Winno app on their devices.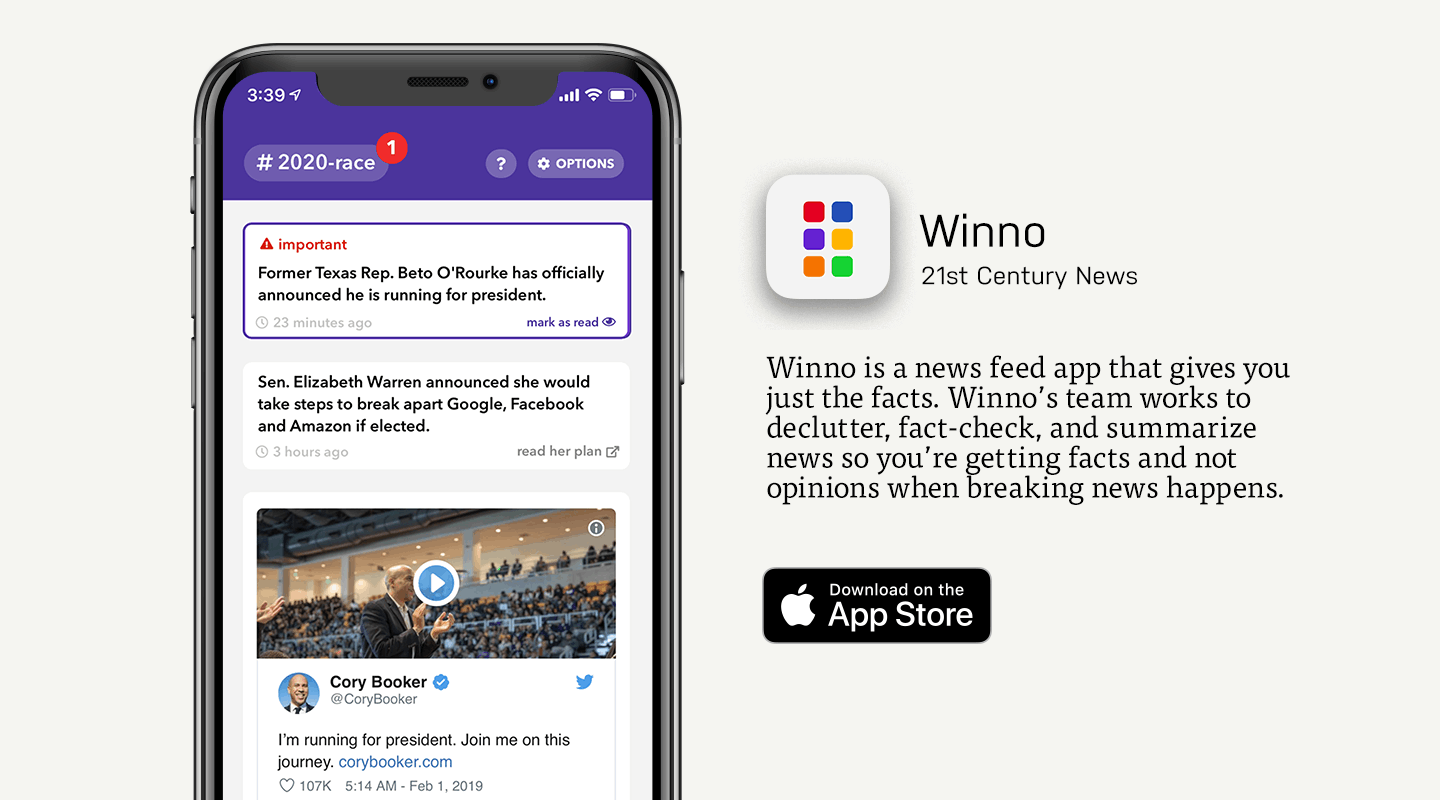 To download the Winno app, go to the App Store. Search for "Winno – Just the Facts" by Winno Inc. Once it appears on the results, tap the "Get" button.
To date, the Winno app remains free to use. Winno previously mentioned that they also plan to test different monetization methods in the future. However, they assure their users that none of those methods include third-party advertising.
Compatibility
You can download the app as long as your iPhone is iOS 12.0 or later. For iPad and iPod Touch, the requirement is 12.0 or later. Mac requires macOS 11.0 or later and a Mac with an Apple M1 chip.
Navigating The Winno App
If you already have the Winno app on your phone, let's take a deeper dive into its system. The Winno app works like a decluttered version of your typical news website.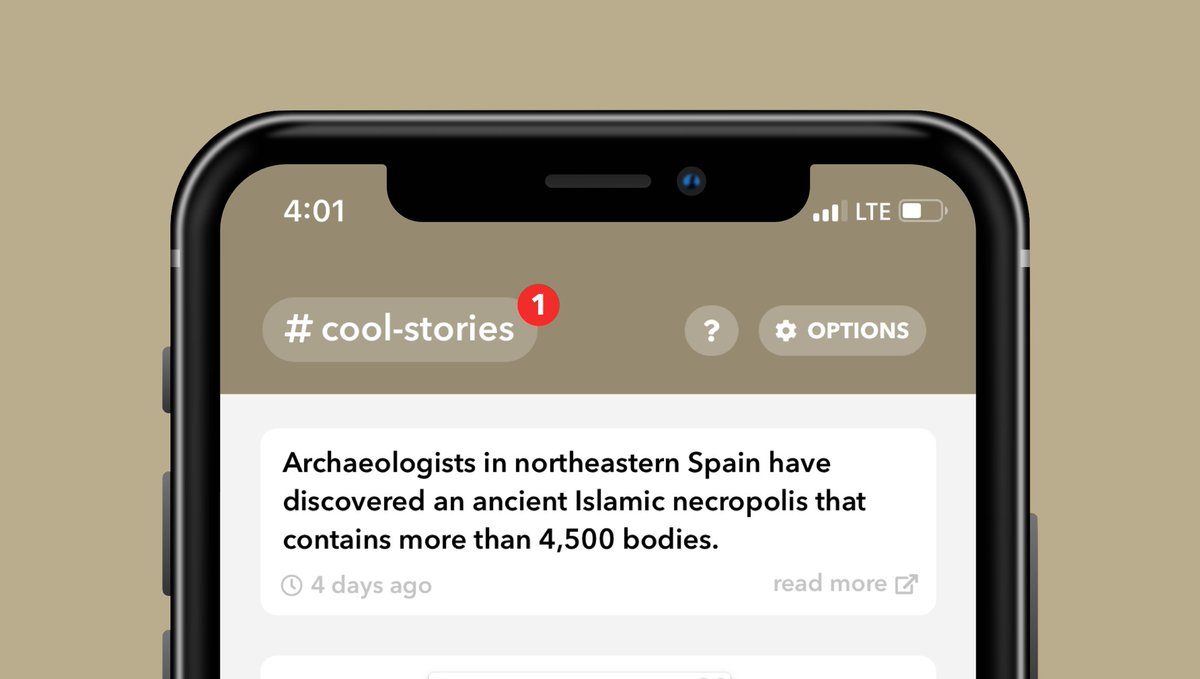 When you open the Winno app, you'll be welcomed by the neat interface and colorful boxes that show different topics. The app is easy to use and navigate. The labels, such as "find feeds" and "mark as read," are pretty straightforward.
What you want to do first is to choose and follow feeds or topics that you like. When you open a feed, it will display other news summaries related to the topic. Winno's live coverage gives you updates on ongoing or breaking news stories.
Apart from condensing articles, Winno also posts quotes, images, tweets, and other materials related to a particular story. Each material contains a link that you can click on to read more.
Setting Your Notifications
Suppose you want to be alerted about the top stories of the day or breaking news stories; set up your notifications on the Winno app. On every feed's page, tap the "Options" button to customize your notifications.
Note that Winno may also send users promotional and non-promotional push notifications to your iPhone. But you have the option to deactivate those messages at any time by modifying the notification settings on your device.
Winno App's Privacy Policy
Once you have the Winno app on your phone, note that Winno collects information that users provide when registering or opening an account.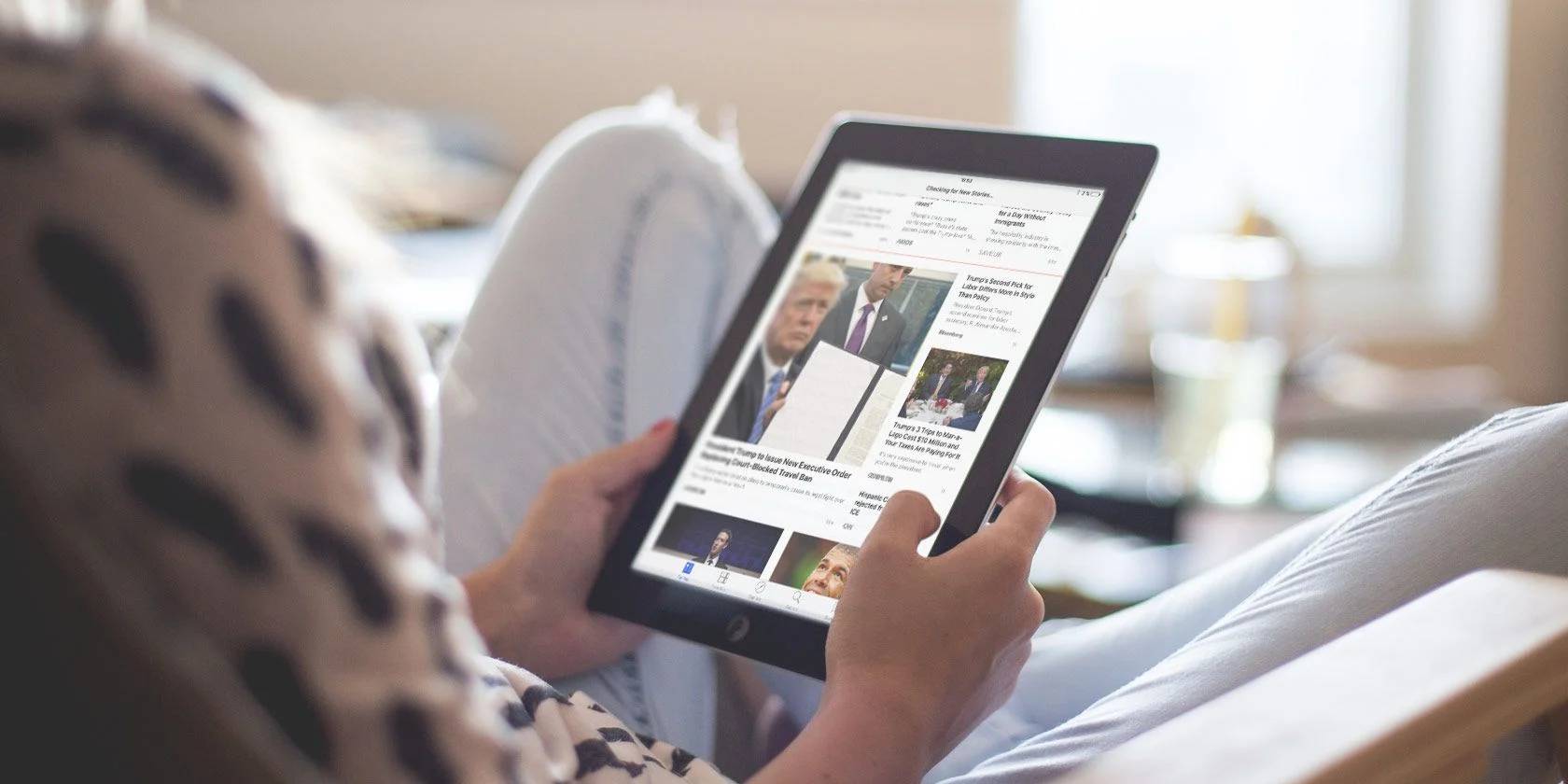 The Winno system has access to data that describes how you use any interactive features of the app, join in a contest, fill out forms, purchase, or communicate with the developer via third-party social media sites.
The types of information Winno collects are your first name, last name, phone number, and email address. These are disclosed upon verifying your identity, signing up for a newsletter, making a purchase, or contacting customer support.
Winno monitors how users interact with the app so they can curate stories that match their interests. This type of data covers how many users download the app and the types of stories users choose to look at while using the app.
Automatically Collected Information
According to Winno, there are types of information they automatically collect from users. One of these is the log information, which includes access times, IP address, app version, type of browser, pages viewed, and the page visited before using the app.
For device information, Winno can determine the computer or mobile device of a user. It includes the operating system, hardware model, device identifiers, and mobile network information.
Winno can send users push notifications and save images to their devices if they give the application permission to do so. The app can share information with consultants, integrated technology providers, and other service providers. Moreover, Winno also collects information using cookies and web beacons.
Winno's Social Sharing Features
Winno offers social sharing features and other integrated tools that help connect the app with different media and vice versa.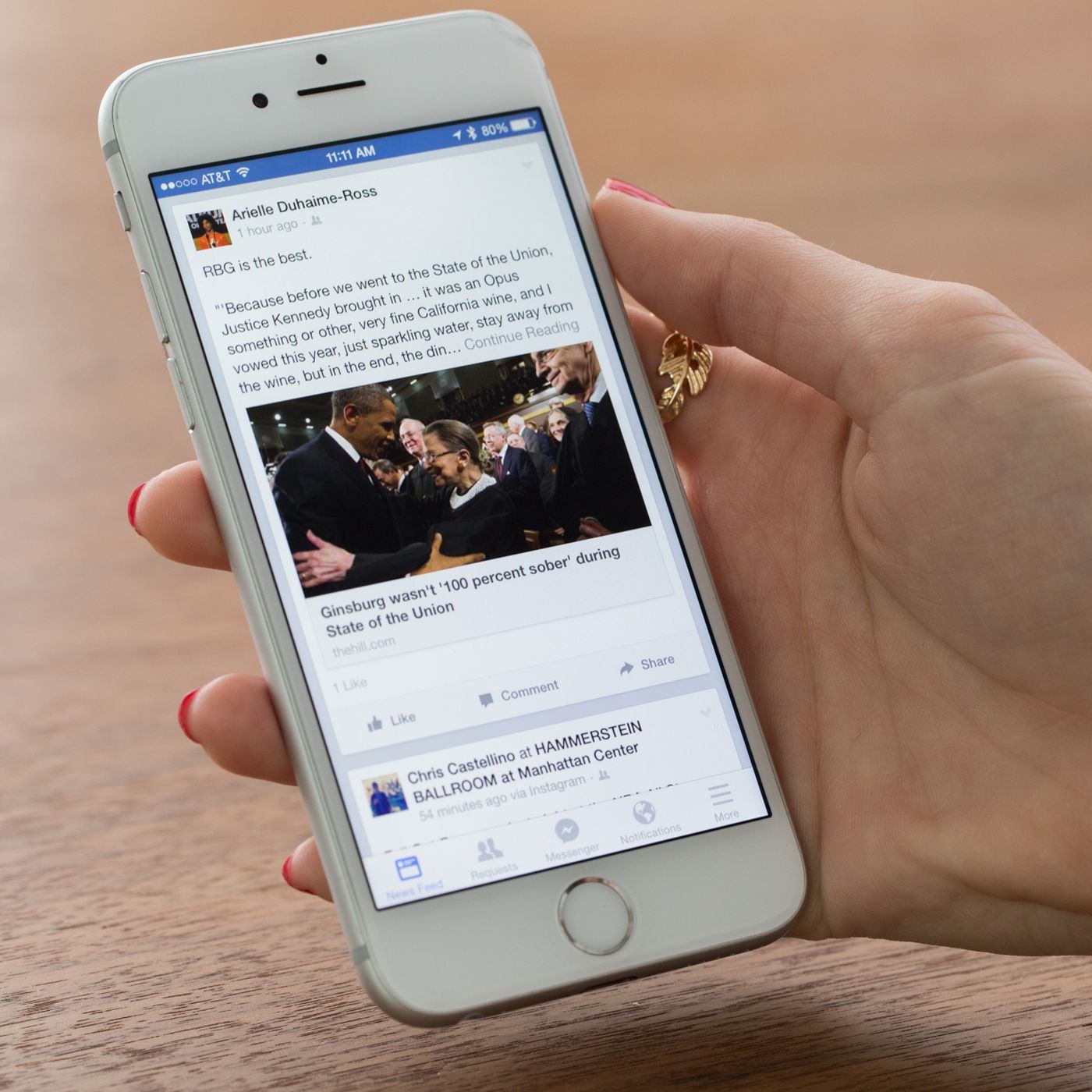 Using the Winno app's social sharing features allows you to disclose the info on the app to the public or to your friends. The availability of the info depends on the settings you use to enable the social sharing feature.
Note that if you create or log into your Winno account through a social media network, the Winno app will access certain information from that site.
That information includes your name, your basic account details, as well as your profile picture. This becomes possible with the authorization set by such social media site that you used.
Profile Information
The Winno app uses the information they collect from users when they send them security alerts, technical notices, and administrative messages. The app can offer users new services, promotions, products, and information that may interest them.
With a user's profile and history of usage, Winno can track and analyze trends and activities in relation to its services. Winno will be able to spot, investigate, and act on fraudulent and illegal activities.
Apart from personalizing how the app's content arrives on your screen, Winno can develop contests and sweepstakes based on the information you provide them. With this, they can also process entries and rewards for readers easily.
Conclusion
It's easy to get lost in the information superhighway, but the Winno app's system is one step ahead when it comes to filtering out the noise. The app's succinctness and digestible format make one's news experience less intimidating.
More importantly, the credibility of content makes the Winno app worth using every day. The app is run by technology and an editorial team that combines facts and an understanding of how consumers interact with information today.
Last updated on December 28th, 2022 at 06:27 pm