Smartphones are a great tool for entertainment, work, communication, productivity, and safety. Aside from the applications that can be installed on mobile devices, developers have already pre-installed some apps and functions.
Most phones nowadays have safety and security features in case of emergency. Some of these phones allow automatic calls to emergency numbers or emergency contacts.
It is a good idea to be familiar with these features on your phones. Learn how to activate and use SOS buttons on different Android devices in this article.
Google Pixel Smartphones
Huawei Phones
Samsung Galaxy Phones
Emergency Calls on Samsung Galaxy Phones
Xiaomi Smartphones
Summary of the Android Devices' SOS Features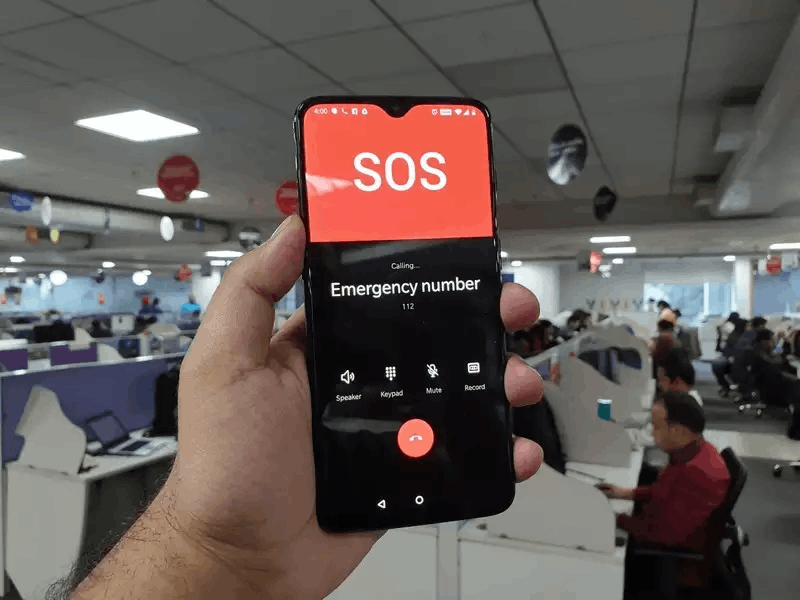 Google Pixel Smartphones
Google Pixels smartphone users are already guaranteed some safety features through its pre-installed Personal Safety app. Pixel 4 or later, users do not need to install the app because it is automatically downloaded upon purchase.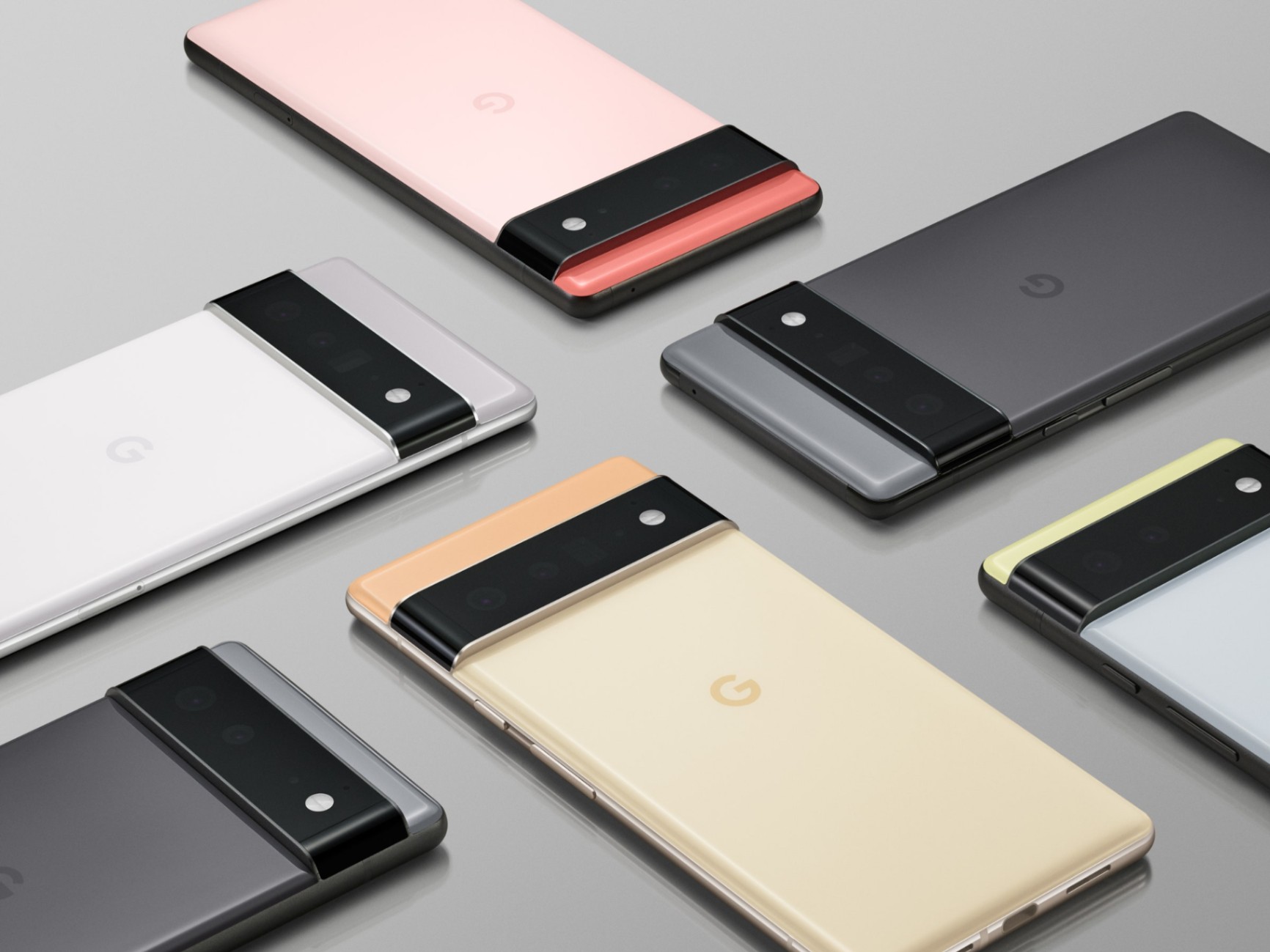 Users need to configure and set up the app on the phone first by choosing which action should be taken in an emergency. The app covers emergency sharing, safety checks, car crash detection, crisis alerts, emergency, medical information, etc.
There are three main actions available: call emergency services or any emergency contact number, share the current location and other important information to the selected emergency contacts, and record, backup, or share a video.
Users need to press the power button five times or more quickly to activate the SOS function. It will automatically complete the set function or action in an emergency. Meanwhile, a long press on the power button will prompt the users to choose between SOS call or message.
Setting up the Personal Safety App
Since the Personal Safety app is automatically available on Google Pixels smartphones, users need to sign in to their respective Google Account. Users will then be asked to turn on the car crash detection and crisis alerts.
Suppose the phone detects that the users have been in a severe car crash or a crisis. In that case, it will automatically call the designated emergency numbers of authorities and even call the registered emergency contacts.
It is also recommended to provide personal emergency information to the phone's lock screen, such as blood type, allergies, and medication. Users may add these pieces of information on the "Medical Information" tab on the Personal Safety app.
Huawei Phones
Huawei smartphone users can make an emergency call right from the lock screen. There is no need to unlock the phone because Huawei provided the "Emergency call" button wherein a dial pad will appear.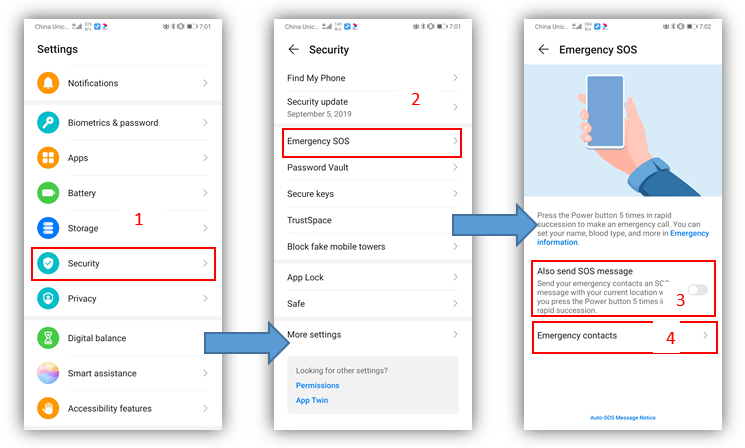 Huawei recommends that users register at least one person for emergency contact. When the "Emergency call" button is tapped, the emergency contact number will also appear for easy access.
However, dialing a new or unregistered number is also allowed during the emergency call. The emergency call will go through even if there is no signal or service.
Sending an Emergency SOS Message
An emergency SOS message is common for other mobile phone models. However, Huawei stands out because it allows users to quickly and secretly send an SOS message to the emergency contact with their current location.
Users must allow the app to access the phone's current location or enable the GPS. To set this up on the phone, go to Settings and search for Security. Then, tap on the Emergency SOS option.
Once the Emergency SOS message is enabled, users need to press the power button five times in quick succession in case of any emergency. The device will automatically send a message to the registered emergency contacts with their current location.
Samsung Galaxy Phones
Samsung Galaxy phone users do not need to worry because their phones can make a difference during emergencies. Users can call or contact an official emergency number or registered contact number.
The models under Samsung Galaxy have an "Emergency" mode wherein the phone will try to conserve its battery life by decreasing the screen's brightness and limiting the apps running in the background. The phone's battery can last a couple of days when it is in Emergency mode.
Users must hold the power button until the menu pops up to activate the Emergency mode. Then, choose the "Emergency mode" button to activate. First-time users of the mode will be asked to confirm and accept the terms and conditions.
There are models without a designated power key. Users of these models need to swipe down from the top of the screen until the bottom to open the "Quick settings." There will be a "Power" icon there, so the next step is to tap the "Emergency mode" button.
Using an SOS Message
One of the SOS features of Samsung Galaxy phones is its SOS messages, wherein users can send SOS alerts to emergency contacts to inform them. The SOS message will be automatically sent by pressing the side key or power key a couple of times.
To set up the SOS message, open the settings and look for advanced features where the SOS message is found. Upon switching the button, users may select contacts as emergency contacts who will receive the SOS alerts.
It is possible to create a template for the SOS message. In addition, users can attach images or audio recordings to the SOS message.
Emergency Calls on Samsung Galaxy Phones
Another emergency feature of Samsung Galaxy phones is the emergency call, which can be done in different scenarios: from the lock screen, with no service or SIM card, or while in Emergency mode.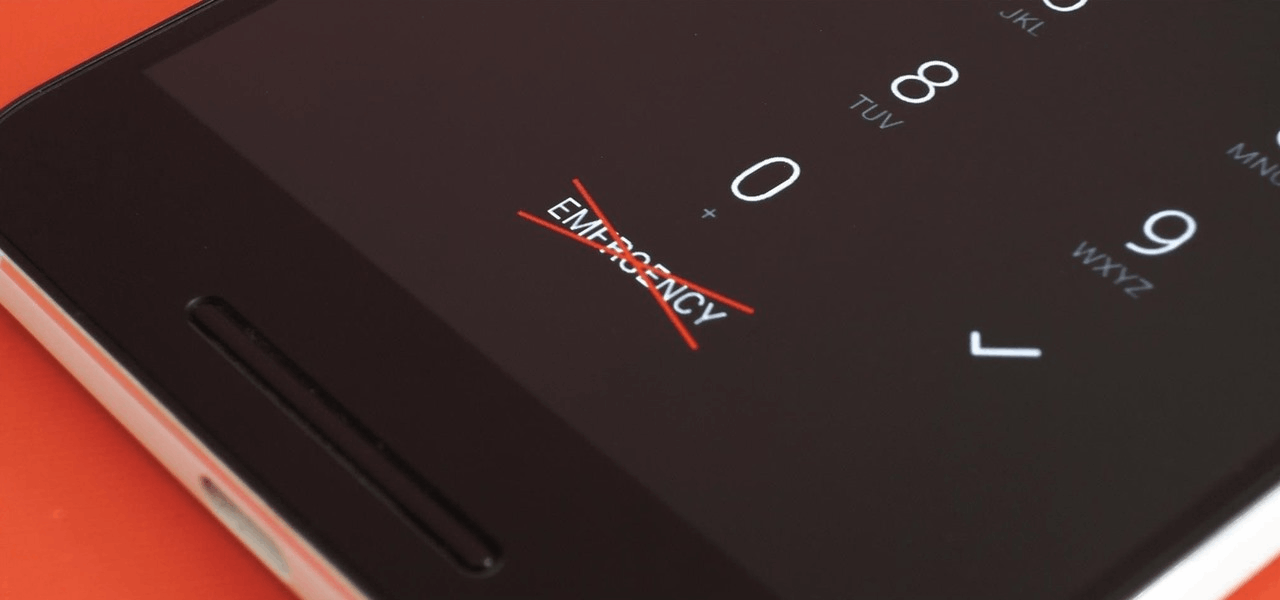 When an emergency happens, Samsung understands that there is no time to do other things like unlocking the phone using biometrics or a pin. With this in mind, Samsung allows users to tap the "Emergency call" button on the lock screen so that a dial pad will appear.
The registered emergency contacts will also be listed at the top of the screen so that users can call them easily. Moreover, the users can show or send medical information to the added emergency contacts.
Even if the Samsung Galaxy phones are in Emergency mode, users can still call using the dial pad or keypad. Users may also call a non-registered emergency contact.
Making an Emergency Call with no Service or SIM Card
Oftentimes, people who have an emergency cannot make an emergency call because they have no service or SIM card. Samsung Galaxy models allow users to make emergency calls even without service or a SIM card.
They have to make sure there is a network signal nearby, and the phone can call any emergency hotlines. The network does not even have to be the mobile carrier, as long as the signal detected is strong enough to make the call.
Xiaomi Smartphones
It is easy to configure Xiaomi smartphones' SOS features. The Emergency SOS will send a message to the registered emergency contact after pressing the power button five times in quick succession.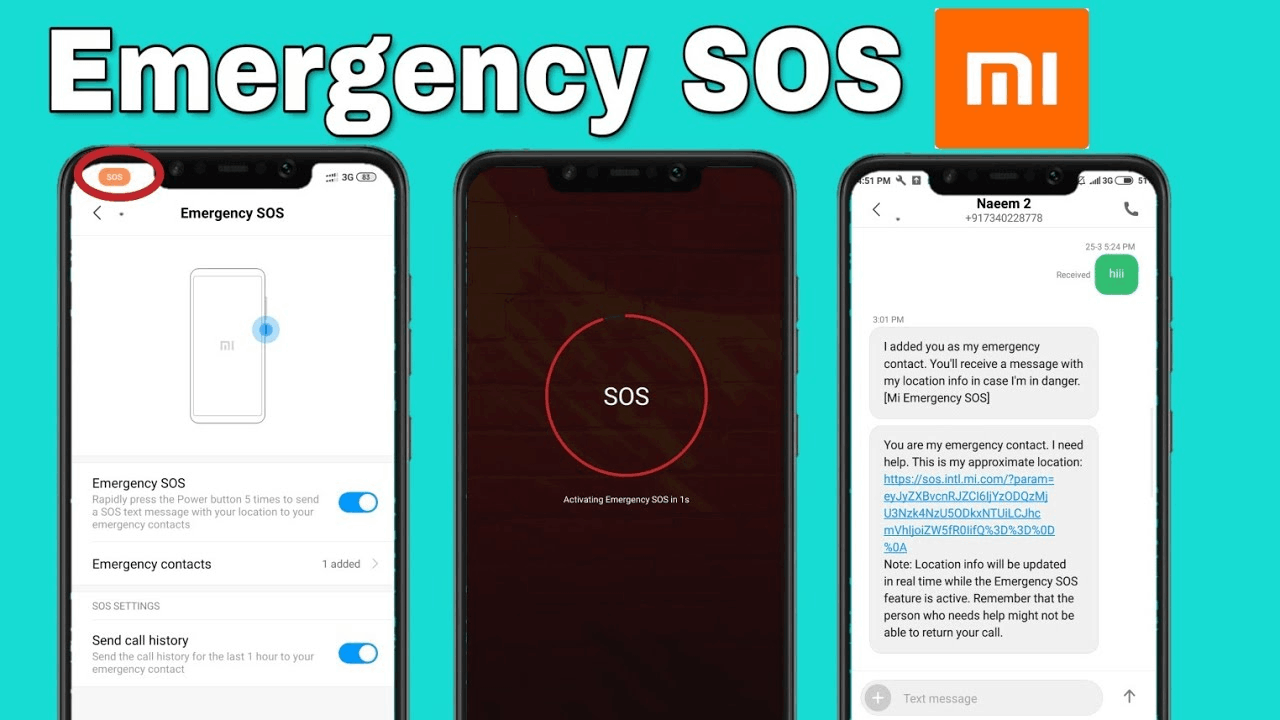 The emergency feature will send the contacts your location and an SOS message. The GPS must always be enabled to share your current location.
Besides the location and message, the past hour's call history can also be sent. However, Xiaomi does not allow additional attachments like images or audio recordings.
To set up the Emergency SOS tool, users must open their Settings and look for Passwords & Security. Then, select the "Emergency SOS" option to ensure that it will be enabled or turned on. The device will then ask to add all the emergency contacts.
Oppo and Realme Phones
Both the smartphone brands have the same emergency feature, allowing users to call or send a message directly to the emergency contacts.
During an emergency, the phone will prompt the user to choose whether to send a message or call instead. The users have an option on which action is feasible depending on the urgency and their current condition.
Summary of the Android Devices' SOS Features
Many other Android smartphone brands are not mentioned here. Thus, it is recommended to check the phone's manufacturer's details to see specific instructions to activate or set up the SOS button.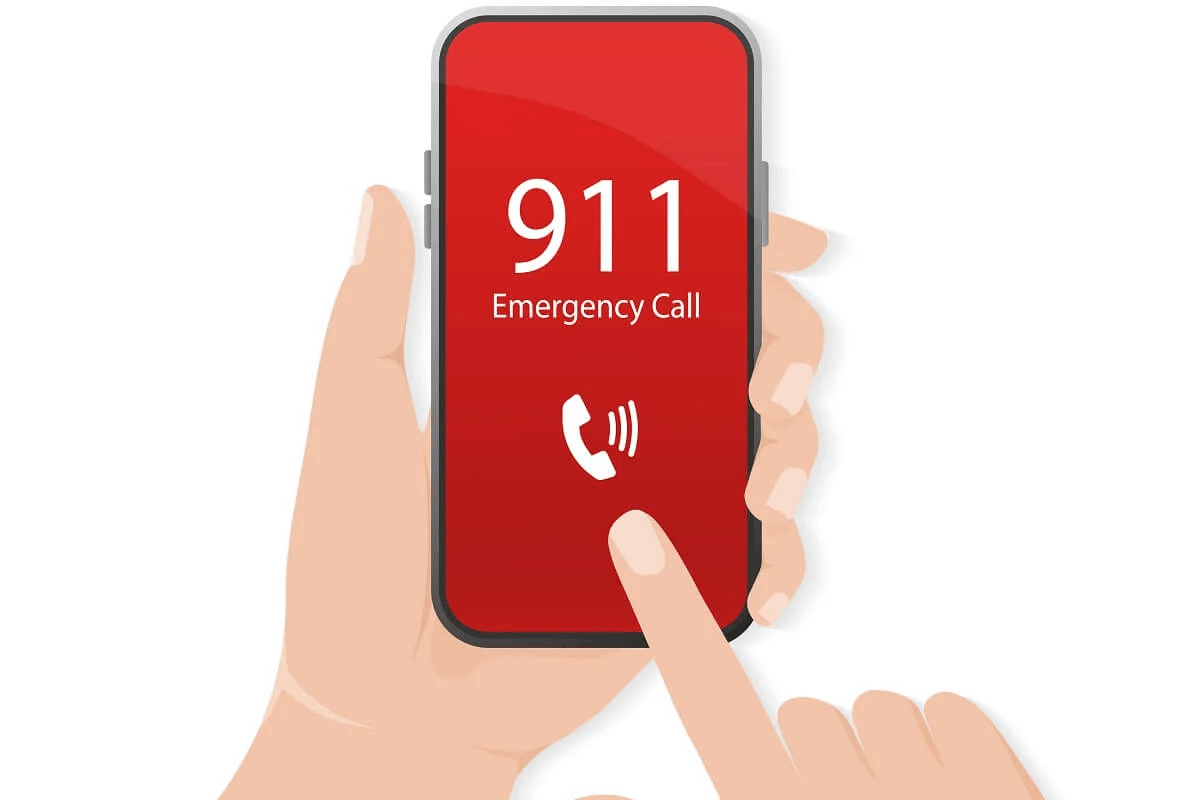 However, Android phones have some things in common when activating or using their emergency services. Most phones allow users to make an emergency call even when the phone is locked.
Aside from calls from the lock screen, people can add emergency information that is vital during an emergency. It may include blood type, medical history, allergies, medical condition, etc.
Moreover, most Android phones can either call or send an SOS. Users can choose whether they want to call or message their registered emergency contacts. Meanwhile, some Android devices even allow sharing locations that can be used for rescue.
Using Third-Party Applications
Even though there are pre-installed security features for emergencies on Android devices, one viable safety option for people is to use third-party applications. Some developers launched apps dedicated to emergency purposes for notification and rescue.
If the users cannot set up their emergency or SOS button on their phones, they may opt for more convenient or user-friendly apps.
Look for apps with the same features like making emergency calls, sending messages, sharing locations, and sending images or audio recordings.
Conclusion
There are ways to activate the SOS button on different Android devices. Some allow users to call, send messages, send images, record audios, and even share locations.
It is recommended that people familiarize themselves with these steps and features because most of them are already available on their mobile devices upon purchase.