With social media platforms becoming increasingly more popular, it doesn't come as a surprise that there are a plethora of tools to support them. Gaining mass popularity on social networks depends on various factors, including the ability to create videos that are engaging and unique.
A lot of it comes down to little details like the music that you are using and whether it is properly put into the video. For this purpose, there are several different apps available for iOS and Android users.
The one we are particularly interested in is the LightMV app. After testing it for a couple of days, we reached a few conclusions that we want to share with you here. Let's get started!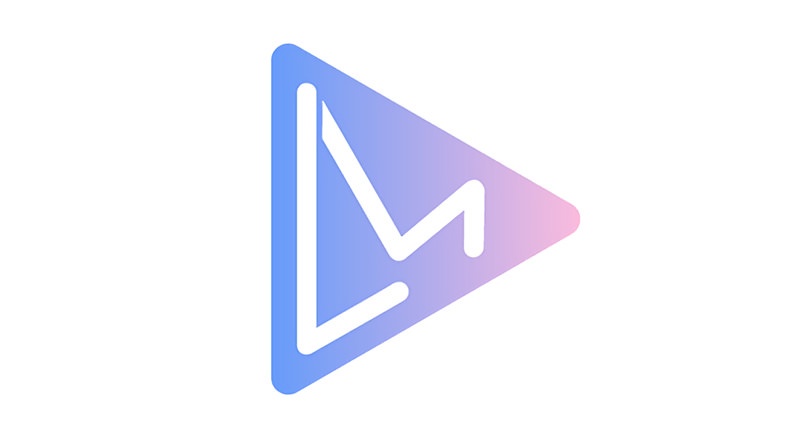 What Is LightMV About?
In the sea of different tools and apps, the developers from Apowersoft decided to approach the concept of creating videos from a completely different perspective. The concept behind this tool is to allow its users to have superb promotional, invitational, or celebration videos and animations created in no time.
Whether it is for celebrating the birthday of your best friend or congratulating some of your family members for becoming parents, it offers a plethora of different templates that you can put to effective use. Most importantly, the library is huge, and if you have ideas that don't fit the template, you can still create a whole new video from scratch.
Share It With Friends
What good would this be if you couldn't share it with the people the video is intended for? Knowing this, the developers allowed for simple integration with the most popular social media platforms, including Instagram, TikTok, Facebook, and YouTube. This allows you to gain mass support for your work in no time.
The Simple LightMV Guide
What we were most impressed by is the simple interface of this app. We found it to be made perfect for people who don't have previous experience with creating videos but still want to "wow" their potential audience. The first step in this process is to pick a template that is relevant to your idea. As mentioned above, the library is large, so you shouldn't have a tough time with this.
Once you have done that, the second part is to input the relevant photos and videos to that template. This is where you have absolute freedom, as you can either use those from your gallery, download some from the internet, or take photos/videos in that particular moment and instantly integrate it with the chosen template.
Customize With Music and Text
The last simple step is to add some message for your fans or the person that this video is intended for. By adding the text, you can customize and make your video shine. On top of all that, there are a bunch of complementary tunes in the library that will work as the cherry on top.
Promoting Your Business
One of the main uses of this fantastic tool is to promote your business. Whether it is retail or internet-based, the LightMV app can help you advertise your brand through several eye-catching templates. Most importantly, we found it to be effective when used as a part of an ad marketing strategy.
Just a couple of relevant slideshows can help you explain the idea of your business to the people, and the best thing about this tool is that you can use it free of charge (we will talk more about the paid plan later).
Connect It With Other Marketing Strategies
As we have mentioned above, the content created with this tool can be easily shared on multiple social networks. This means that if you are usually promoting your business through an Instagram page or a YouTube channel, adding some of the innovative content from the LightMV app can be great for a change.
For Ceremonies and Anniversaries
We found that it is suitable for a variety of occasions, such as congratulating or celebrating a certain event. For example, if the anniversary of you and your partner is coming up soon, then mixing photos and videos using this tool can be one of the most romantic ways to surprise them and remind them of all the great time that you had together.
Not only that, but it can be also used for proposing to your partner and creating innovative wedding invitations. With the plethora of samples and music that can be integrated into this slideshow, you have absolute freedom to create a video that will put an end to monotonous proposals.
Birthday Cards
One of the features that we had the most fun with is trying to create lovely slideshows for sending birthday and holiday wishes to our friends and family members. Once again, it was quite easy given the fact that you can do everything through the 3-step process. Simply choose the template, then select the desired photos/videos, and decide on the music that will accompany your idea.
Become a Social Media Star
While increasing Instagram and YouTube followers may not be integrated into the basic concept of the LightMV app, you can certainly use this tool for that purpose. The fact that you can choose what looks like a monotonous photo and make it eye-catching is one of the main benefits of this app.
We all want to see something new, which is why there is a lot of room to experiment and create innovative social media content using this fantastic tool. From what we found, adding just a couple of effects, some customized text, and complementary music will be enough to bring more interest to your TikTok or Instagram page.
More Followers Less Effort
In most cases, to promote your Instagram or TikTok page, you would either have to pay other influencers or invest money into the Instagram algorithm that will advertise your profile to the target audience. On the other hand, this method is all about using your creativity and the features of the LightMV app to attract new followers.
Advantages Of the LightMV App
By now, it is probably clear to you that there are a plethora of advantages that this tool offers. First and foremost, we are incredibly satisfied with how simple it is to operate. As mentioned above, it all comes down to a 3-step process through which you choose a template, load photos/videos, and add relevant music to make the video more engaging.
One of the most important points is that this tool supports creating videos that are in different formats. Thus, you can be confident with slideshows that are 9:16, 16:9, and 1:1. All that matters is your ability to choose an adequate template and make a video that your audience or target group will be amazed by. Given the huge library of templates and music, we didn't find it to be very hard to use.
Animations and Text
It is quite cool that you can further customize the slideshow by adding meaningful messages and choosing from special effects that the LightMV app offers. Once you are done, it all comes down to sharing it on your social media profile, as well as saving it on your cloud for potential later use.
Special Features Of the LightMV App
There is no doubt that this tool may be the most versatile of all the video-creating apps on the market given the huge variety of features that you will have access to. For example, it can be of great help when it comes to creating 2D and 3D animations given the intuitive interface that you will be presented with. For an interactive e-card, the LightMV app may be just the right choice.
Additionally, we found it to be effective when it comes to short yet engaging intros. This can go a long way if you are a YouTube star or if you are looking to create a logo intro. The best part of creating content is being able to own the copyright for the work that you have created. This means that you can use the slideshows and videos without worrying about the platform removing your content.
Add Your Own Tunes
While we have discussed how it is nice to be able to choose from the songs on the LightMV app, we also love the fact that you can further customize the video by recording your own narrative. This is of great importance for users who are looking to promote their business or want to create wedding and birthday cards.
The Pricing Plans
Much like with any other video-creating tool, there are a few different plans to choose from that vary in price and the features that are available. The first one is the trial option, and while it will allow you to create videos and slideshows with music, there are several limitations.
Firstly, you will have to pay an additional fee for HD resolution. Also, you can only save up to 5 videos at a time, and there isn't a watermark on your content, which means you will not be protected from copyright claims.
On the other hand, if you decide to purchase this product on a monthly or yearly basis, you will be able to have all the videos in HD and produced with priority. Along with that, there will be a watermark on your slideshows, you will be able to produce 2 videos simultaneously, and you get to enjoy more than 20GB of cloud storage.
The Most Affordable Plan
It all depends on the budget that you are working with, as well as what your intentions are. If one month is enough for you to accomplish your task, then you should consider the monthly subscription that is set at $29. The quarterly subscription costs only $39, while for a yearly plan, you will pay $299.
How To Download the LightMV App
At the end of the day, it is great to know that LightMV is a versatile app that is available for users of different devices. You can open the Google Play Store or Apple Store, find this app, and download it free of charge.
Once it is installed, it all comes down to creating your trial template and then deciding whether this tool suits your needs or not.Not only that, but we also found that this tool can be enjoyed by desktop users whether you are working with a Windows or a macOS operating system. Just visit the official website of the LightMV app, and follow the installation instructions.
Detailed Guide
One of the coolest parts of this app is the beginner-friendly interface and the detailed guide that includes all the necessary instructions on how to use this tool. Keep in mind that the interface of the desktop version may take some time to get used to.
Summary
As we have discussed throughout the article, the LightMV app can have multiple applications, ranging from congratulating someone for a promotion to celebrating a wedding or sending a birthday card. Be sure to check it out!
Last updated on December 26th, 2022 at 06:16 pm