The world is rapidly transitioning to a digital age, and we definitely have come a long way. The emergence of different virtual platforms also allowed innovations in education. The traditional printed books and learning materials will always be classic, but it is without a doubt that digital is the way-to-go now.
Due to the technological advancements that we are now experiencing, students are faced with modern ways of learning. The online classes are everywhere, which means submissions of academic activities will also be made online, be it a word document or a PDF.
With all the complicated digital learning tools, having an easy-to-use PDF reader and an editor will surely help you with your student problems. Studying is difficult to begin with, so do not punish yourself with complicated and less efficient tools. Keep scrolling as you meet your new best friend in your PDF submissions.
Xodo PDF Reader and Editor
Many PDF readers and editors are available nowadays, but the Xodo PDF Reader and Editor application surely stood out. Xodo is an all-in-one PDF reader and editor that allows you to work on your mobile devices.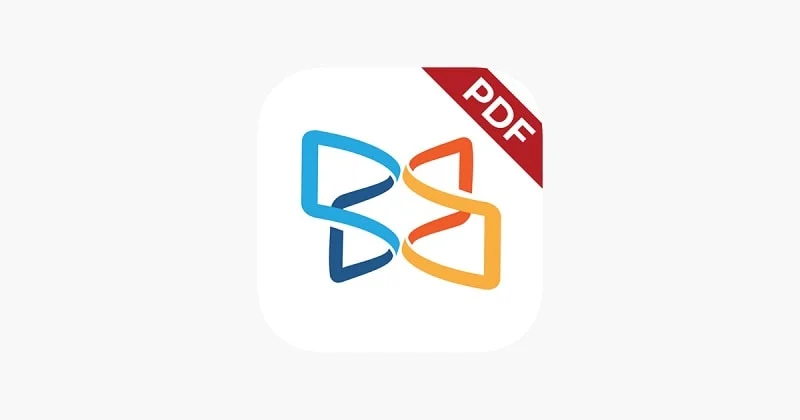 You don't have to worry about not meeting your deadline since the application can cater to your on-the-go needs. You can accomplish tasks and achieve what you want anytime with just a few clicks.
The reader tool has plenty of interesting features that you may want to explore. You can do almost everything that you might possibly need with your PDFs, from viewing, reading, annotating, and even signing your documents. Who says processing such files should be complicated?
Smooth Navigation and Access
The Xodo PDF Reader and Editor has a user-friendly interface with smooth navigation. Whether you like navigating in day mode for brighter screen projection or night mode for a little dramatic effect, Xodo can cater to that. Whatever you prefer, this PDF application tool will be able to satisfy your need.
The application can provide you with bookmark outlines to easily jump to chapters and specific document sections. It also has an annotation outline, so you can easily see all your annotations and access them with just a tap. You can also find a table of contents sections for a more organized view of your documents.
In terms of navigation and access, Xodo seems to have it all. You can view your documents in single-page or double-page mode. Its continuous scroll, two-finger scrolling, thumbnail view, page rotation, and high levels of zoom features will provide you with a convenient user experience.
Powerful Features and Tools
Xodo can render and process even the most complicated PDFs like the encrypted ones. You can even write in Xodo's blank notes feature to keep your running thoughts on hand without the fear of forgetting them. Marking some pages as your favorites is also possible so that you can get back to them later.
Sort, organize and manage your PDFs all in one place with Xodo. You can also retrieve your file easily since the application has a great file organizer. Selecting, renaming, copying, moving, and deleting documents or folders can easily be done.
Moreover, your most recent document will automatically open when you launch the application, which allows you to pick up right where you left off. If you need to fill out forms, you don't need to go elsewhere because you can do that with Xodo as well.
Signing digital documents have also become less complicated, thanks to the innovative features of this application. You can sign by hand and save your e-signature for future use.
Annotate All You Want
This amazing PDF tool allows writing directly on a PDF, which is convenient for last-minute editing. You may also use Xodo to highlight or underline the texts that you find most interesting. In addition, striking out document mistakes that you wish to fix is possible as well.
You can easily insert text or attach sticky notes to integrate your comments and ideas to the document. If you are the type of person who likes drawing and doodling around their files, Xodo can still give you what you want with its insert lines, arrows, circles, polygon features. Drawing freehand is also available!
Compatibility for Every Device
This all-in-one application can also open documents from MS Office Word, PowerPoint, and Excel that you can read and edit then save as PDF. It is specially optimized for tablets and phones, which add premium value to convenience and accessibility.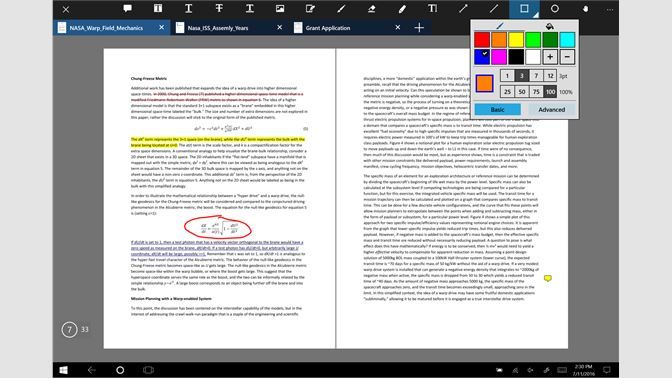 Xodo PDF reader and editor is available on both Android, iOS devices, and every modern browser. So whether you have access to the Google Play Store or Apple's App Store, you can fully maximize this powerful PDF tool.
What's another great feature above all the other amazing ones is that it is free! Enjoy all of Xodo's powerful tools in all of your devices without the fear of paying extra or the distraction of many ads.
How to Get the App
Simply go to the Google Play Store and type in Xodo PDF Editor & Reader, or head to the App Store and type in PDF Reader and Annotator by Xodo in the search tab. Then you will be asked to install or get the application. Open the application once you have finished installing it.
When you launch the Xodo application, you will be greeted with some tips and introductory texts. It also has the Getting Started document that you can use for a more detailed guide as you start your Xodo journey. Xodo will automatically scan the PDFs in your local device and display them for easy retrieval.
You can click any of the files that you need and start reading or editing.
Xodo Connect
Ease of access across all of your accounts and devices is also a priority of the Xodo application. You can get and edit your documents from your local device or from Google Drive and Dropbox. Cloud storage is optimized, so you don't have to worry about storage and access anytime and with any device.
The PDF tool also allows users to create their accounts. You may link your Gmail account with your Xodo account for a more efficient way of retrieving and transferring documents. This feature is especially helpful in personalizing your Xodo account according to your personal profile.
Xodo is also compatible with Adobe Acrobat® and other PDF viewers with standard PDF annotations. Merge multiple files like PDF, PNG, and JPG using the Xodo application and worry less about compatibility and connectivity.
Xodo also supports Apple Pencil and S Pen for a more enjoyable drawing around your PDFs.
Collaboration Made Easy
The hassle of having multiple versions of a single document, especially when you are working with your team members, was terminated by this PDF tool as it allows you to work in collaboration.
You can invite people to view your PDF online in real-time. This innovative feature lessens the need to send back and forth emails with different attachments. If all of you need to annotate simultaneously, just share your document with a public link or with emailed invitations.
You can achieve more as a team as fast and as efficiently as possible. Submit or distribute files directly from Xodo to others via Bluetooth, email, Wifi direct, Airdrop, and other sharing options.
Students' Perfect Academic Partner
There are plenty of reasons why you should be installing Xodo right now. It's perfect and especially convenient for students. Above all else, the application is free, so you don't have to slash a portion of your allowance to avail all the PDF tools that you need.
Ease of use and usefulness are especially important for students, and this application will not bring you down.
Convenience and Efficiency Combined
As students, your primary goal is to submit your requirements in the best quality possible while meeting the deadlines. The Xodo application can provide almost every tool you need to create and edit your PDF documents.
It can also ensure a hassle-free experience with its smooth navigation and interface. With all the features available in this application, you can create the best output and transfer your files across all of your accounts and devices.
Working in groups will also be easy if you all collaborate using Xodo in a single document simultaneously.
Conclusion
The idea of choosing a powerful and easy-to-use PDF application seems to be a little complicated in this digital world. Many PDF editor applications are conveniently available in the Play Store and App Store, which makes the whole process even more difficult. When figuring out the right application, do not forget to consider the application's features, cost, ease of use, and efficiency.
The Xodo PDF Reader and Editor is best in providing all these features, so you may consider downloading it now and enjoy doing your academic requirements and meeting your deadlines without compromising the quality and worrying about the fear of paying extra.
Last updated on December 26th, 2022 at 06:16 pm