Almost all people around the world are fans of music, which is why apps such as Spotify Premium are the perfect program. Apart from giving users access to an expansive collection of music, there are added advantages of subscriptions like Spotify Family.
Because of the numerous benefits that Spotify Premium has to offer, it's no brainer that most members of the family want to get in on the fun. However, it can be costly for everyone in a household to get their own separate accounts.
If this is the case, Spotify Family is your best bet. Want to share your love of music with your loved ones? Take a look at Spotify Family and how you can maximize your subscription to this music streaming service.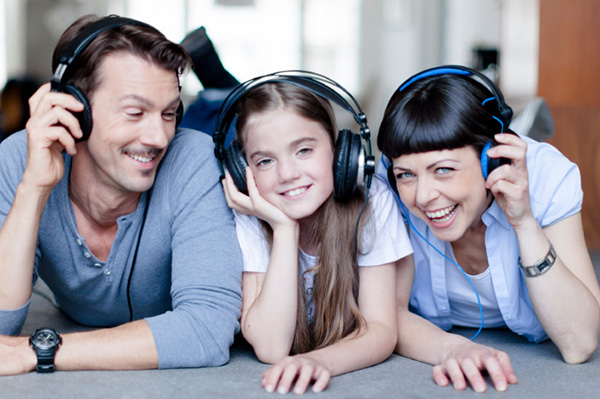 Spotify Family – Features and Benefits
Technically called Premium Family, Spotify Family is a type of Spotify plan that allows up to six people with separate accounts to share one discounted monthly subscription. Priced at $14.99 per month, this subscription allows users to access to a more affordable plan.
Under this plan, family members or relatives can take advantage of the same Spotify Premium benefits without the hefty price tag nor the need to get multiple subscriptions.
These benefits include listening to music and podcasts even while on separate accounts as well as playing downloaded music offline. 
As part of the exclusive offering under the Family plan, you can make your own family mix or playlist that your whole household can enjoy together. This mix consists of all the songs you and your family love.
Parents Controls
For families or households who have minors living with them, there are also parental controls under this plan.
Under this feature, you can easily set explicit content filters so you can help manage and control what your children can and can't hear. Think of this as parental supervision of sorts.
All of the Usual Perks
Moreover, users can also enjoy an ad-free experience, meaning they can take their sweet time listening to nonstop music wherever they might me.
As with any other Premium option, you'll be glad to know that you can simply play any track you want or move on to other songs thanks to the ability to use unlimited skips. 
How Spotify Family Works
The only caveat with using the music streaming service's Premium Family plan is that account holders need to have the same address and need to be living in the same household.
As such, a family member, one who is preferably in charge of the billing and account details will invite you to join the 'Family' account prior to getting the benefits of the paid subscription.
If you are the one in charge and you don't have a Spotify account of your own, simply download the Spotify app and tap on 'Sign Up.' Alternatively, you may also sign up via spotify.com/family then tap on 'Upgrade.'
Tap on the plan that includes the number of members you want and then input your payment information.
After doing this, tap on 'Start My Spotify Premium.' As the account holder, you can serve as the administrator of the other accounts under the Spotify Family plan. You are also in charge of inviting or removing members from the plan.
Inviting Family Members
As the administrator, you can invite members of the household provided you have set an address for their account. After the main account holder has set an address for the invitees, he or she can proceed by sending an invitation.
To send an invite, head to your main account page and select 'Manage.' Then, on an available empty slot, tap on 'Invite Member by Link' or key in their respective email address and proceed by clicking on 'Send Invite.'
Accepting Invites
For members who have received invites for the premium family subscription, all you need to do is tap on the link sent to you and select 'Accept Invite.' 
Make sure to log in to Spotify. To do this as you'll be required to confirm your home address either by confirming your location or manually keying in your address.
Once your address is confirmed and verified, you will automatically be added to the Spotify Family plan.
The Bottom Line
If you're looking to enjoy a wide range of music with your whole family while saving money, look no further than the Spotify Family premium plan.
With this, you can surely enjoy unlimited access to your favorite tunes and all the latest podcasts. Overall, Spotify Family is a great way to get affordable access to the content you want.
Last updated on December 26th, 2022 at 07:30 pm