It is without a doubt that Google dominates the technological industry with its apps and services. Nowadays, every single person with a smartphone might have used a Google application or service at some point even without them knowing.
Google's mission is to organize the world's information and make it universally accessible and useful - which they achieve through its plethora of applications and services. Some of the best apps that people can't live without are apps developed by Google.
Read on and discover the most popular Google services and apps and see why they're so popular and essential for smartphone users out there.
YouTube: Revolutionizing Streaming and Video Playback
Snapseed: The Future of Photography
Google Photos: A Place for Memories
Gmail: Gold Standard of Emailing
Google Maps: Travel Made Easy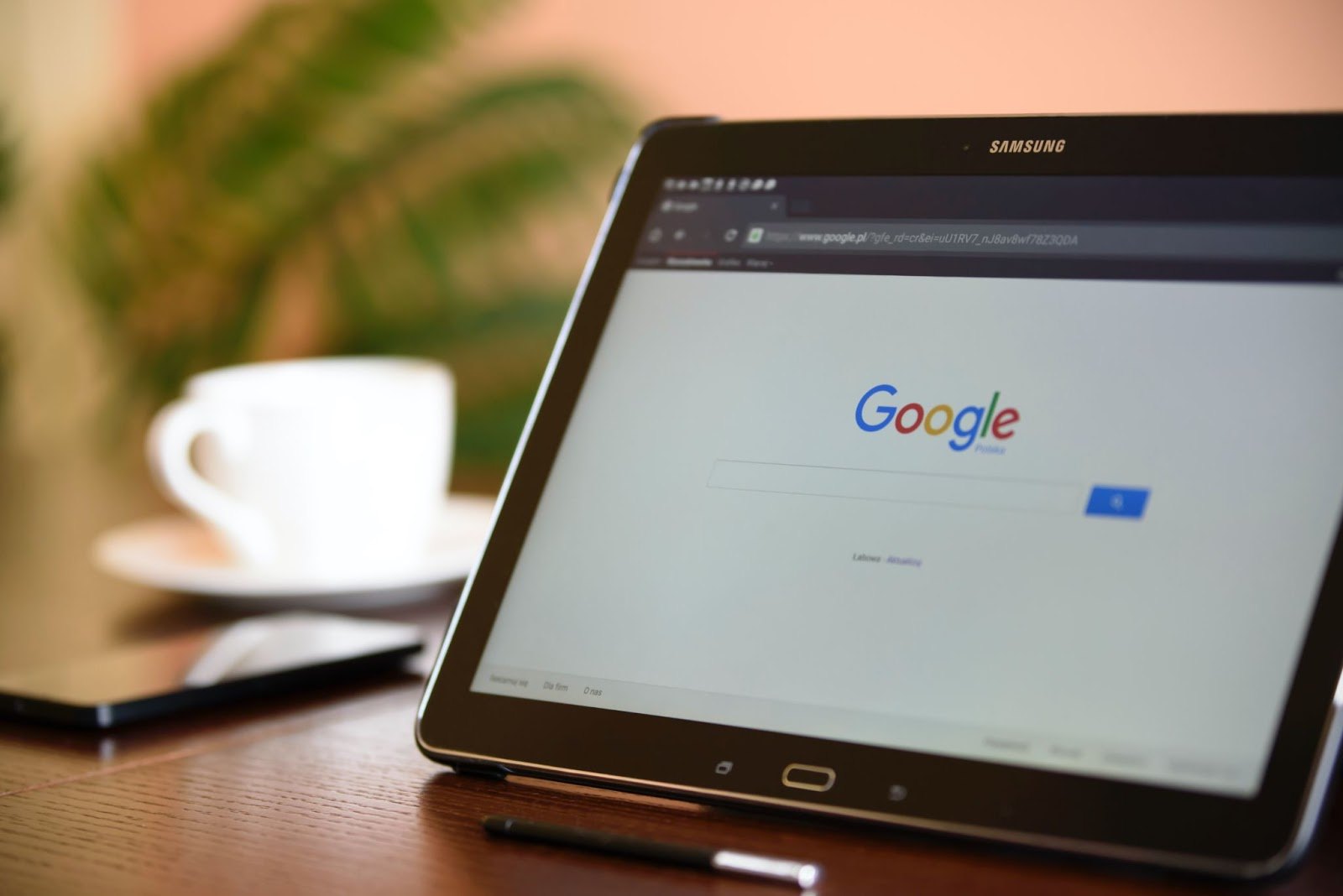 YouTube: Revolutionizing Streaming and Video Playback
YouTube is an online video sharing social media platform launched in February 2005. Purchased by Google in 2006, it is now the most visited website next to the Google site and one of the most widely used apps not just among Google's apps but across the entire world.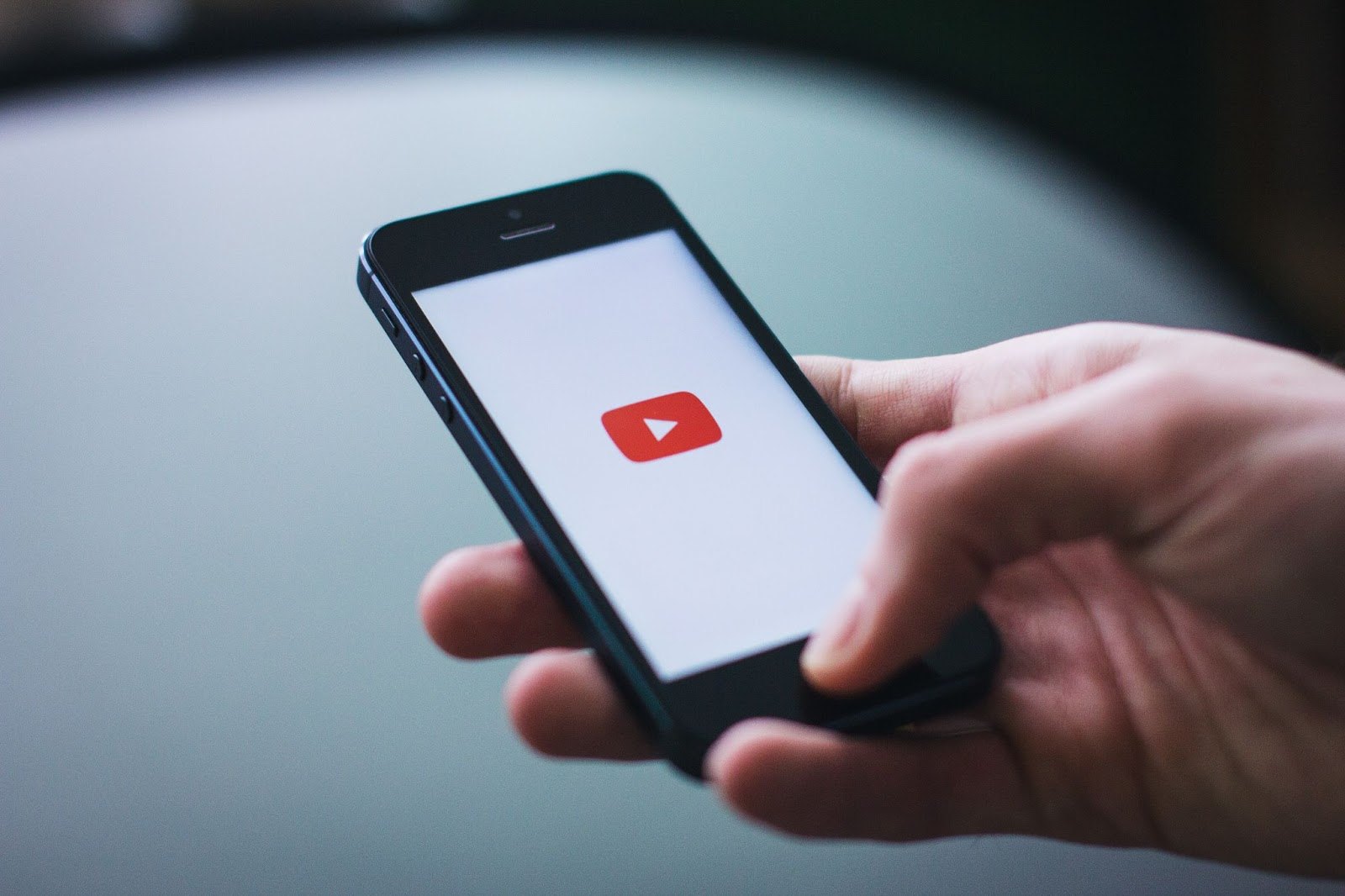 With over 5 billion downloads and an impressive 4.4 star rating from 115 million users on the Google Play Store, the app has been an essential application to all users because of its diverse content ranging from shows, vlogs, movies, trends, music to educational and cultural content.
YouTube's content is user-generated which allows ownership, branding, and customization. Users can interact with each other by subscribing to a channel, liking a video, or leaving a comment on a video. YouTube's variety of content and topics make it appealing to people of all ages, cultures, interests, and backgrounds.
YouTube is absolutely free. However, for those who are willing to pay a monthly fee to access premium features, YouTube Premium is available for only $11.99 per month. Users can enjoy watching ad-free videos and background playback while using other apps.
Key Features Everyone Loves
YouTube provides users with personalized recommendations based on their streaming activity, which means that the app gets to know your interests and presents you with content that you will most likely watch.
It also categorizes trending videos into music, gaming, news, educational content, and beauty, among many others. Its live stream feature is also a cool way to interact and engage with your audience.
Moreover, you can also create and upload content to the app and manage your channels all in one place. YouTube is available for download at the Google Play Store and the Apple App Store.
Snapseed: The Future of Photography
Snapseed is an incredible professional photo editing app that makes photo post-processing easy without compromising quality. While it is not an extensive editor that enables you to cut and replace layers, Snapseed gets the job done if you want a quick fix and easy edit on photos.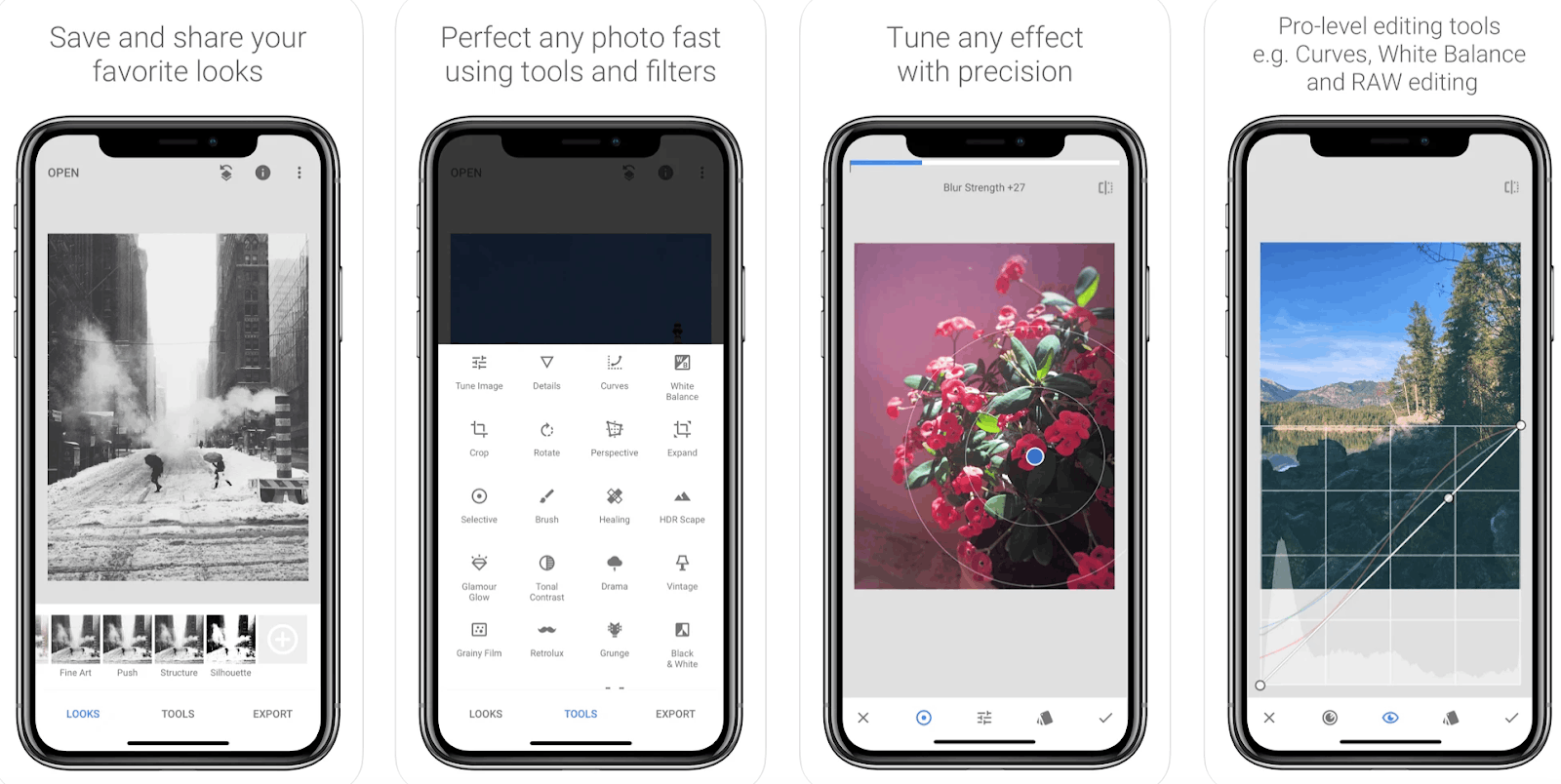 With over a hundred million downloads and a 4.4 star rating on the Google Play Store, Snapseed is a popular app for those who want a handy and simple photo editor. The app has over 29 tools and photo filters including spot healing, brush tool, selective filter, and many others.
The app is also able to open both JPG and RAW files making it the go-to app for photography enthusiasts and even professionals who want to edit their shots on the go. It also has a collection of ready-to-use filters which you can apply to your photo with just one click.
Moreover, the app is totally free and does not leave any watermarks on your edited photo, making your photo look and feel professional without the hassle of complicated tools and software!
Key Features Everyone Loves
Snapseed allows users to tune the image and tweak with the brightness, exposure, and lighting settings, as well as adding detail and structure.
For those who have knowledge on curves, the app also allows users to modify photo curves for a more enhanced result.
The app also has settings for tonal contrast, lens blurring, double exposure, and adding frames and text to a photo. The app is available for download on the Google Play Store and the Apple App Store.
Google Photos: A Place for Memories
Google Photos is an incredible application for storing your photos on the cloud. While it is accessible via browser, a lot of great features are available only on the Google Photos app such as the smart automatic album generator, automatic creations, photo books, and much more.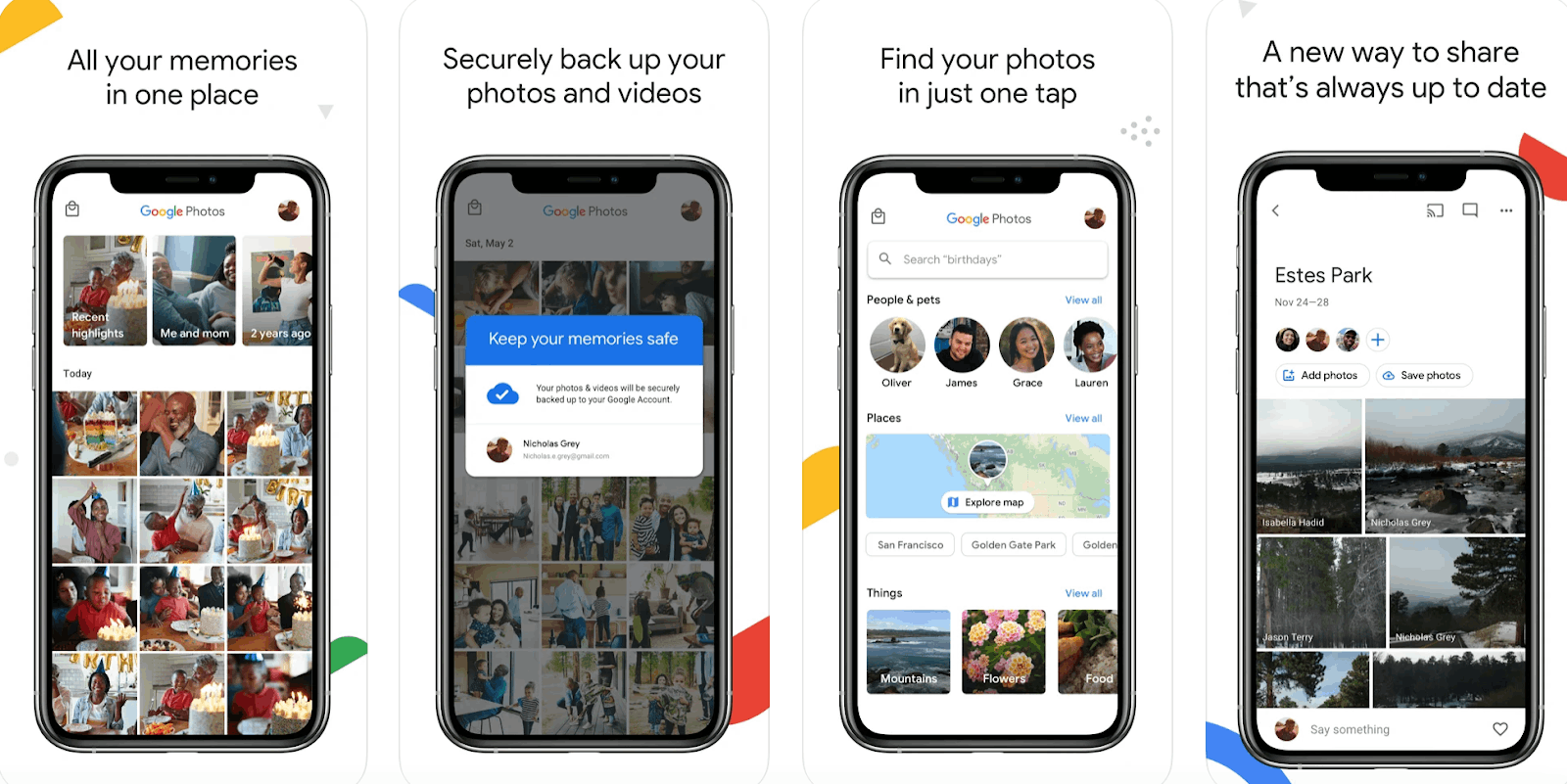 With over 5 billion downloads and a 4.4 star rating on Google Play, it is no wonder that Google Photos has become one of the most popular photo storage applications on the market. The app is also pre-installed in every Android phone that supports Google, making it a widely-used and in-demand application.
The app boasts a whopping 15 GB of storage that comes free with every Google account. Users who turn on the automatic back-up setting will no longer need to worry about losing their photos because photos get synced into the app right after the photos are shot.
Users can also easily remove photos that were backed-up to the app from their phone to save storage space.
Key Features Everyone Loves
Every time you open Google Photos, you'll be surprised to see what they have in store for you. May it be a special album of your pets, vacation photos, memories with people and dates, or just a collection of your selfies, Google Photos has something to show and offer.
The app also features an advanced editing suite where users can edit photos and apply content-aware filters or adjust lighting in just one tap. Google Photos also offer automatic adjustments on photos, as well as creative animations and short slideshows of your photos.
Google Photos can be downloaded from the Google Play Store or the Apple App Store for free.
Gmail: Gold Standard of Emailing
Another essential Google service that comes pre-installed with every device supported by Android, Gmail is a no-frills email application.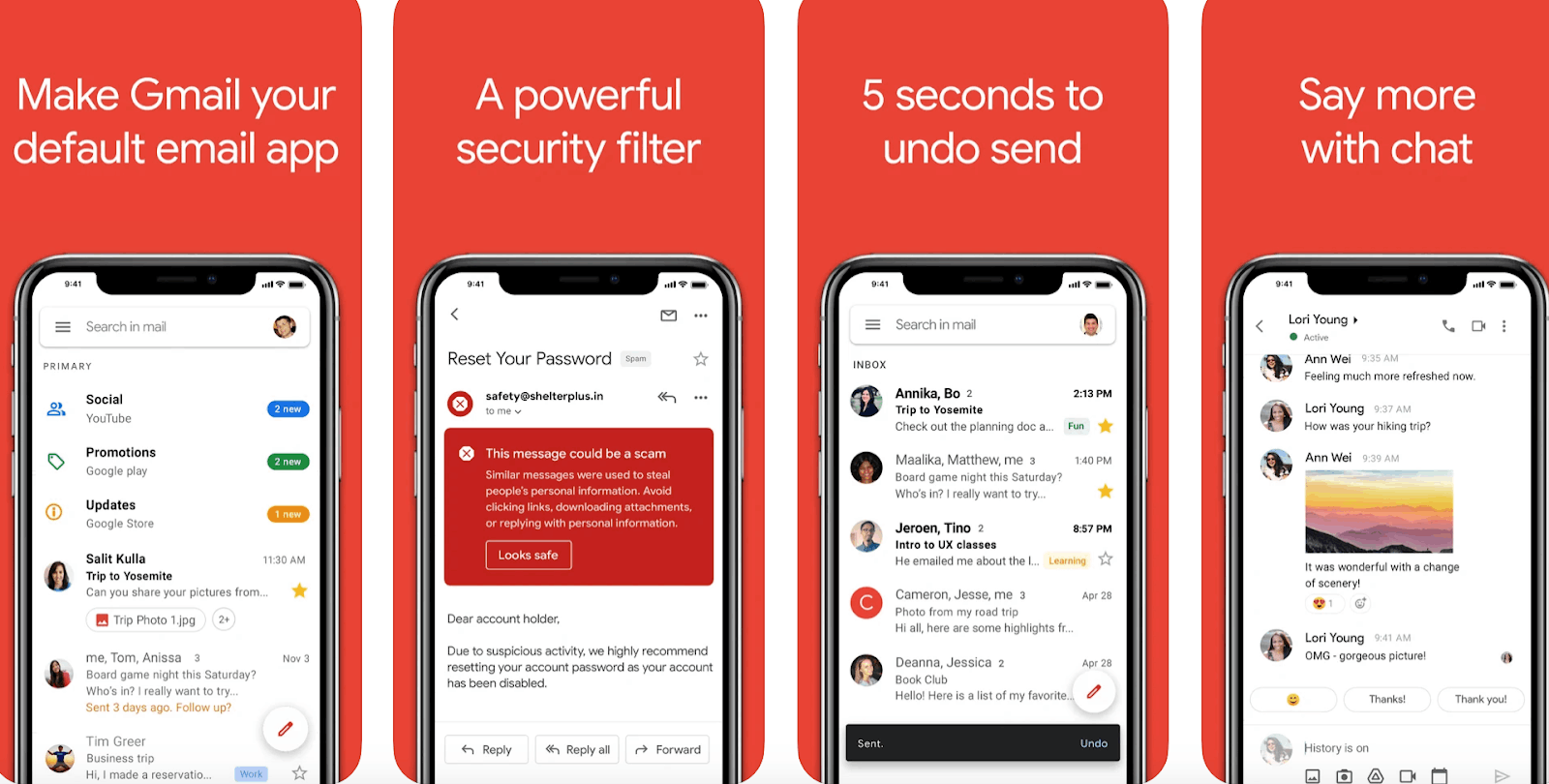 The app features an organized inbox that is categorized into Social, Promotions, Updates, and Forums (for GSuite users).
Gmail is offered as a service under Google's GSuite, a collection of Google Services for productivity and work. It is usually used by corporations and the academia due to its variety of services, as well as its unlimited cloud storage.
However, one can use Gmail as a standalone application and can still be enjoyed even without a GSuite subscription. The app offers 15 GB of free storage which can support multiple accounts, even for addresses under the non-Gmail domains.
Key Features Everyone Loves
With Gmail, users can get their mail and messages instantly via push notifications, as well as read and respond to mail both online and offline.
Gmail's suggested actions such as Smart Reply, Smart Compose, grammar fixes and typographical error corrections are incredibly useful in helping users craft email correspondence with ease.
The app, which has over 5 billion downloads and a 4.2 star rating at Google Play Store, is a staple in every workplace using Google's services. Gmail can be downloaded for free on the Google Play Store and the Apple App Store.
Google Maps: Travel Made Easy
Google Maps has made navigation easier for everyone - whether it's through public transport, driving, cycling, or walking. It has successfully mapped 220 countries and is constantly updating its database to reflect the up-to-date business and establishments in every area.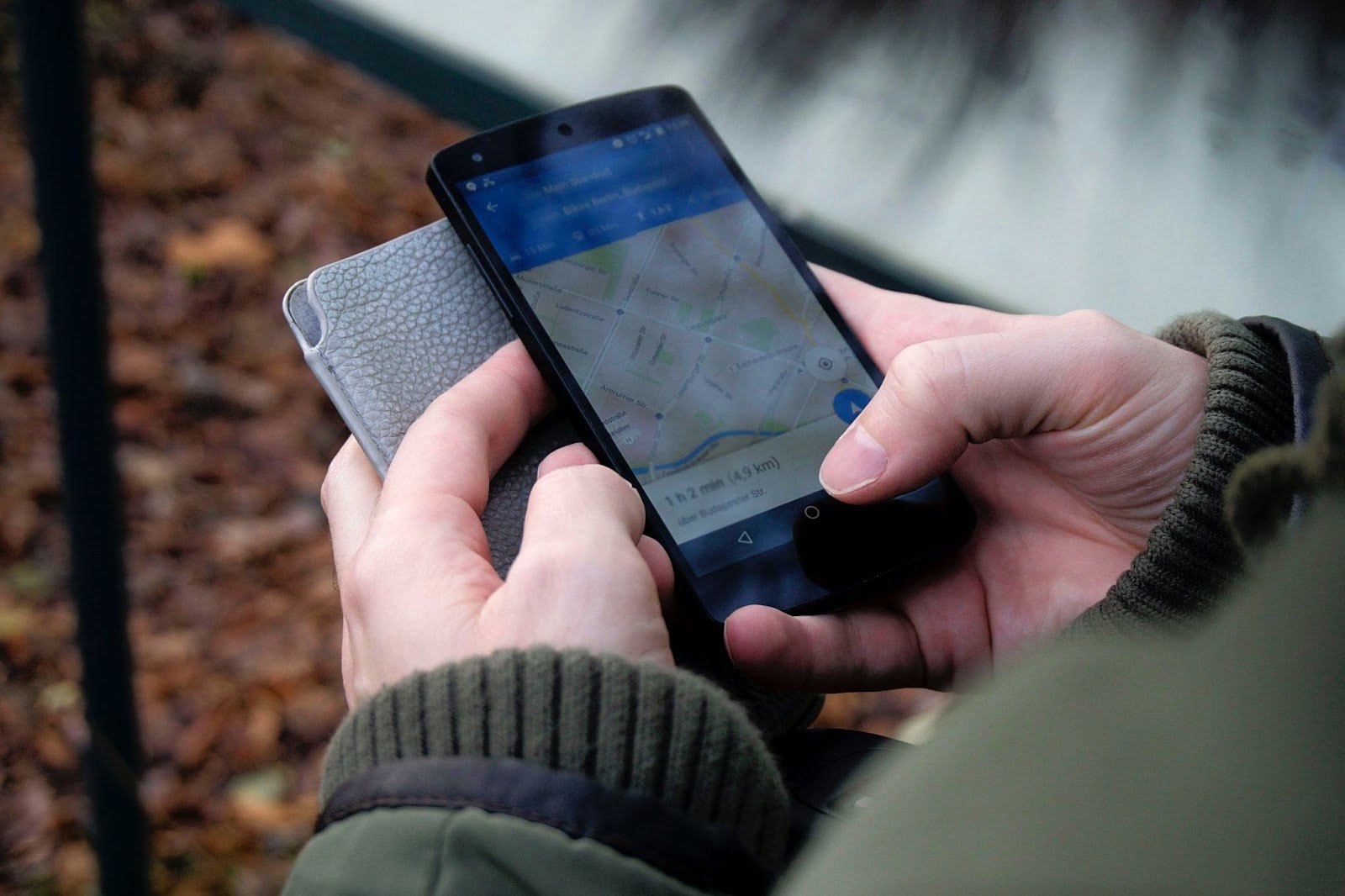 Maps' ETA feature, as well as updates on traffic conditions and waiting times on buses and trains, is a lifesaver for anyone.
Like other navigation applications, it also provides automatic rerouting based on traffic, road blocks, closures, and accidents. It provides users the best and fastest way to reach their destination.
While some features vary by country, Google Maps' essential features include offline viewing, Street View, and indoor maps of establishments like malls and airports.
Key Features Everyone Loves
Google Maps provides users with the best routes for all modes of transportation - bus, ferry, boat, cycling, driving, walking, and public transport - just by identifying a starting point and a destination. Its step-by-step map, narrated by a Google Assistant, is handy for those who are driving.
Google Maps also shows a comprehensive and extensive map that includes hotels, restaurants, spas, gyms, and every other establishment on a given street.
Google Maps is available for download on the Google Play Store and the Apple App Store.
Conclusion
These five ingenious and incredible applications from Google that have made their way to billions of smartphones around the world is proof that Google's services are mainstays as the years go by.
If you have yet to experience any of Google's apps, take one of these five applications for a spin and decide whether these apps are worthy enough for a spot on your phone.
Last updated on December 28th, 2022 at 07:05 pm