Gone were the days when people snapped photos on film and waited days or weeks before they got to see how their snapshot turned out. Not only are photos instant, but we also now have the power to modify them to make every pic perfect.
With the advent of Photoshop, photo editing has become an active and crucial part of photography because it adds another dimension to photos. Editing today has become a lot easier because of photo editing apps made for beginners and casual photographers.
Here, we'll be looking at two photo-editing apps, the ever-reliable PicsArt and Adobe's simplicity champion, Lightroom. Which one creates better photos, and which one should you use to edit pictures for your IG feed? Let's find out!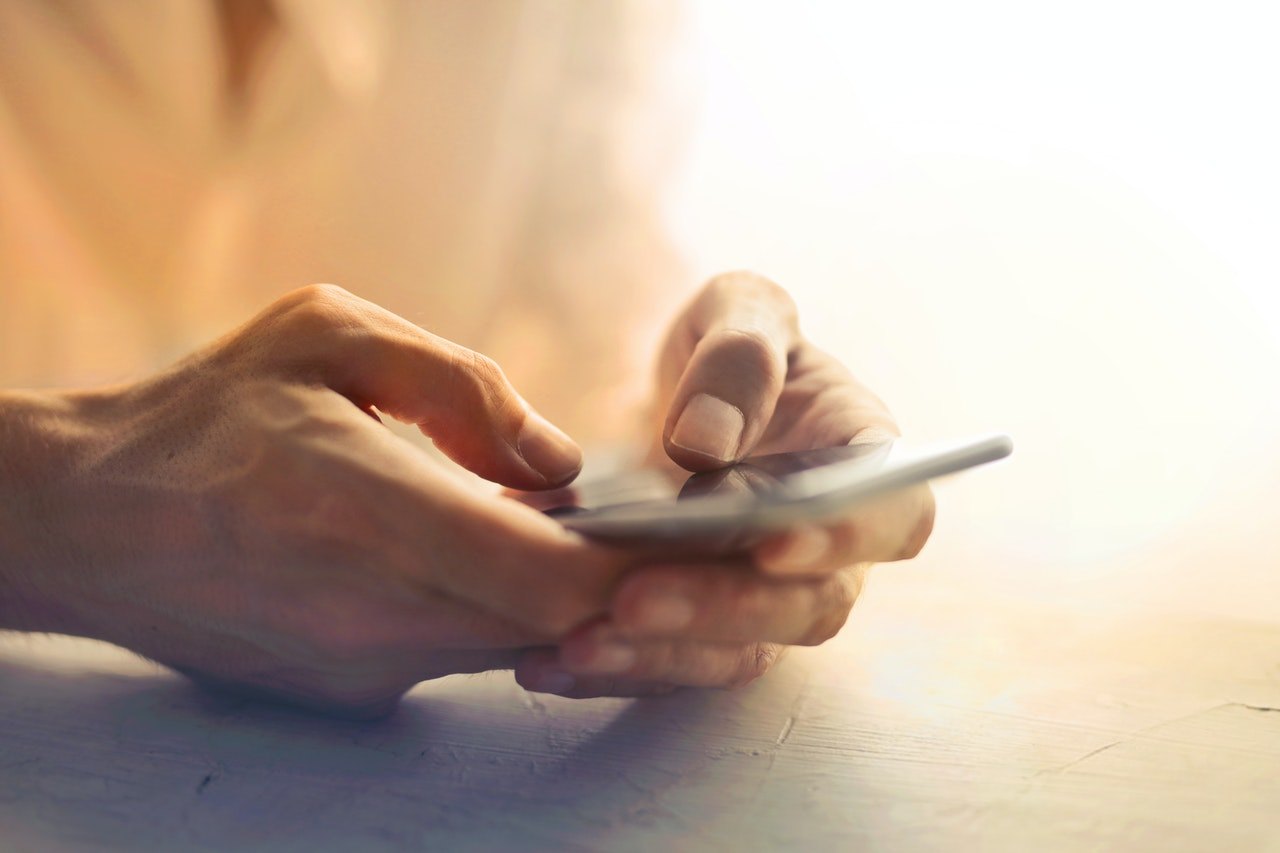 PicsArt: A No-Brainer, Simple Photo and Video Editor
Founded in 2011, PicsArt is a California and Armenian-based technology company that developed a wide range of online photo and video editing applications. Their most popular product, PicsArt Photo and Video Editor, has over a billion downloads since 2020.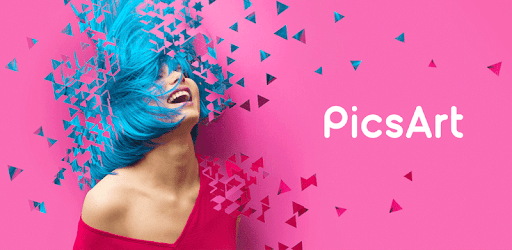 With PicsArt, you can access drawing tools, collage makers, sticker makers, meme makers, and selfie-enhancing beauty tools. PicsArt also provides fun, mini photo-editing challenges for its users to participate in.
These challenges last for 7-10 days and can be checked under the Challenges tab. Some of these challenges are Image Remix, Sticker Remix, Editing, Photography, Sticker Creation, Drawing, and Collage.
What makes PicsArt so appealing to the public is that it's not too complicated, but it is also not so simple that it lacks the functionalities to give your photos a certain flair and the ability to become highly-stylized.
How to Download
Often thought of as a mix between Adobe's Photoshop and Microsoft's Paint, PicsArt's interface and functionalities result in an adequate way to use just the right amount of editing for professional-looking photos.
If you are looking for all editing tools and various photo effects, filters, stickers, and designs all rolled into one free app, PicsArt might just be the one for you.
It is available on Windows, the iOS App Store, and on the Google Play Store for Android, all for free, but you have to pay for some exclusive features and effects. Just go to these sites, search the name of the app in the search bar, and click 'Install' from the app's page in the store.
PicsArt's Standout Features
Using PicsArt, you can choose from an assortment of brush tools and decorate your image with texts, colors, and more. You can also cut an object from one photo and layer it on top of another, which is typically a pretty complicated thing to do in most apps.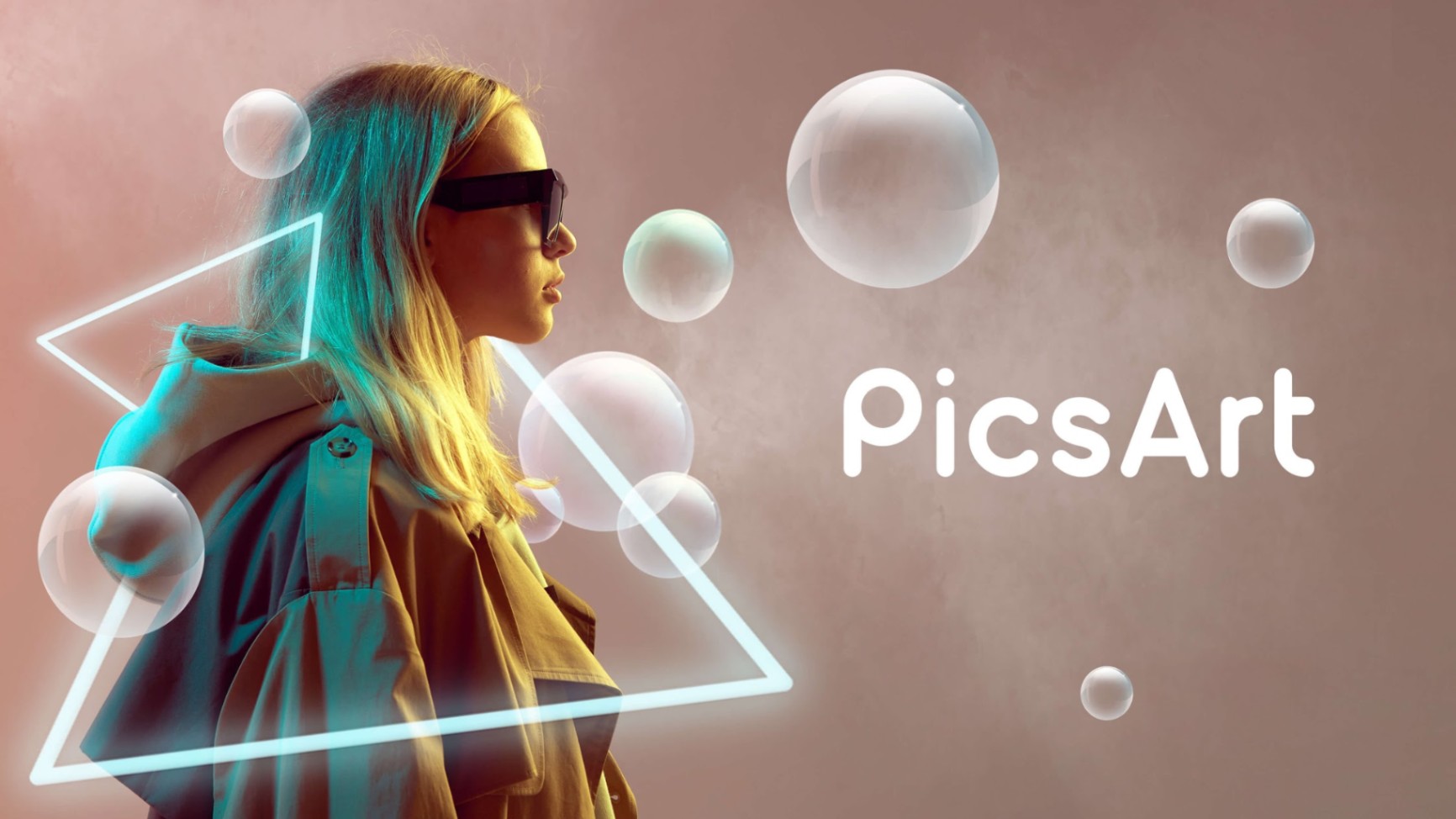 Not every app makes moving and manipulating layers an easy thing to do with just a few presses, but a feature called the re-mix helps make it easier by allowing you to recreate a photo and add your own touch to it as much as you would like.
All-In-One Editing Tool
Because PicsArts does not require a separate app for cloning and cropping, it really does live up to being an all-in-one tool.
It is no wonder that PicsArt had been around for so long and is still standing strong as being of the most used editing software in the world because it never fails to adapt to the changing times, staying up to date with the current trends but still makes it possible to create a fun photo with just a few taps.
Lightroom: For Those Who Don't Do Photoshop
Adobe Photoshop Lightroom (Lightroom) is part of Adobe's Creative Cloud family of creative image organization and manipulation software.
Lightroom is a full-featured photo editor which includes RAW photo support, presets, exposure adjustments, and watermarking. Compared to Photoshop, Lightroom is non-destructive editing software that includes functions such as adding, removing, or altering the appearance of images.
The app comes in two versions, Lightroom CC and Lightroom Classic. While the Classic is a certified gold standard for professional editors, the CC version holds up just right with its simple interface, allowing beginners to create professionally-manipulated photos too.
How to Download
Lightroom is free to download and is supported on Windows and macOS. Its mobile versions are available on the Apple App Store for iOS devices, and on the Google Play Store for Android devices. You can even use it on Apple TV: find it on tvOS. From your app store, you can simply search its name and click 'Install'.
Lightroom is an adequate and impressive tool, but if you want to do more and use the premium features, you will need to pay $10 for Adobe's Photography Creative Cloud plan. These premium features include healing and selective adjustments, both of which are very useful and are must-haves for photo editors.
Lightroom's Standout Features
The app also boasts a wide array of unique and creative presets, but here's what's even better: Lightroom allows you to create and edit your own presets and apply these presets to a batch of photos without you having to select the photos one by one.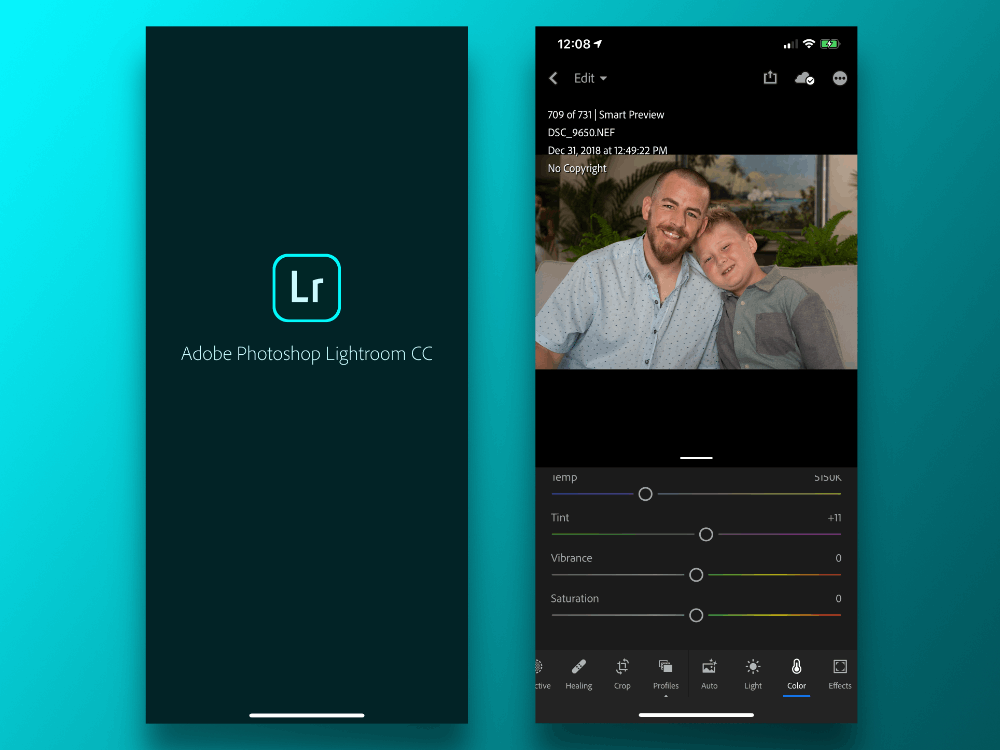 These presets can also be shared with a growing market of photographers and creative enthusiasts. The app also includes tools for spot removal, brush adjustments, and red-eye removal.
Aside from that, it has a comprehensive interface for changing the color balance, improving the tone, sharpening, reducing noise, cropping, straightening, and converting to black-and-white. Lightroom CC also boasts an in-app camera which can relatively do better than your phone's native camera.
A Legitimate and Lighter Sibling of Photoshop
In essence, Lightroom lives up to its name - truly a light version of its jam-packed and full-featured sibling, Photoshop, while retaining the essentials to create stunning and professional photos that beginners of photo editing and post-processing can achieve.
Differences In Functionality
First off on the difference between these two apps is that PicsArt can edit videos, while Lightroom is limited to only photos. However, when it comes to photo manipulation, Lightroom is a bit more advanced compared to PicsArt because of its sophisticated interface, heavily inspired by its older sibling, Photoshop.
PicsArt, however, has more tricks up its sleeve because of its library of free backgrounds, stickers, effects, and photo frames. It also can create collages, memes, and posters. PicsArt can also apply beautification and touch-up settings on people's appearances, while Lightroom does not have that function.
PicsArt also has a fun feature where live filters, similar to the ones found on Snapchat, Instagram, and Messenger, can be applied to photos and videos. In contrast, Lightroom lacks the feature of overlaying elements on photos.
Similarities & Differences in Features
Both apps can rotate the image, adjust color curves, manually adjust the white balance, and adjust the sharpness. You can also add captions and titles of your photos from the app itself. In addition, resizing and changing the perspective of photos is also possible in both apps.
Both apps have built-in cameras, so you can snap a photo and directly edit within the app right away. Also, neither have built-in ads, so you can have peace of mind to focus on doing your thing and not having to worry about interruptions and distractions popping out of your screen.
Lightroom is more limiting when it comes to layers and touch-ups as it cannot directly put text, stickers, and it definitely cannot crop and cut portions of photos. PicsArt, on the other hand, cannot manipulate the brightness, exposure, and saturation of photos, and this is where Lightroom shines and steals the spotlight.
The Verdict
Here's the thing: if you're looking to create stunning and brilliant photos and the ability to tweak the colors, brightness, and other nitty-gritty things but don't want to learn the entire Photoshop complexity, Lightroom is for you.
If you're up for a more flexible, all-in-one software which allows you to be more fun, creative, expressive, and show your free-spirit, and you're not really that concerned with adjusting the colors, you should go with PicsArt.
PicsArt and Lightroom are each best at their own games, and it won't be a tough choice to make if you know what you want to do in the first place.
Both apps are great in their own ways and each has its strengths and weaknesses. It's just a matter of deciding what you want to do with your photos and then choosing the right app for those desires because you can't really go wrong with either!
The Future of Photography
So whether you're on PicsArt or Lightroom, both of these apps will surely provide you with great photos for every purpose and occasion.
These apps, along with Google's Snapseed, VSCO, Photoshop, and Afterlight will continue to improve and develop over time to give users an even richer experience and platform in photo editing and freedom of expression.
These apps have enormous potential - who knows what they will be able to do in the next few years? One thing's for sure: these apps were created for the world to be entertained, to unleash their creativity, and to allow us to connect with people and sustain emotions through media and art.
Conclusion
We will surely be seeing more photo editing apps that will have their turn dominating the marketplace. Still, there is no changing how apps like PicsArt and Lightroom have impacted the art of photo editing like never before.
It's time to enjoy our technology and watch out for new improvements so that we can take that perfect Instagram-worthy photo that will surely spice up your feed.
Last updated on December 23rd, 2022 at 07:48 pm