Commuting can either be a great experience or your worst nightmare. There are a lot of factors that could affect commuting, such as the volume of passengers, traffic conditions, weather, and the overall public transport design of a city.
There are highly effective yet straightforward apps to make daily commuting easier and enjoyable for everyone. Even if you're a commuting veteran, apps can help you navigate your way through the mumbo-jumbo of commuting.
Read on and check out five of the best apps that every commuter should check out.
Citymapper
Lyft
Lime
Moovit
Google Maps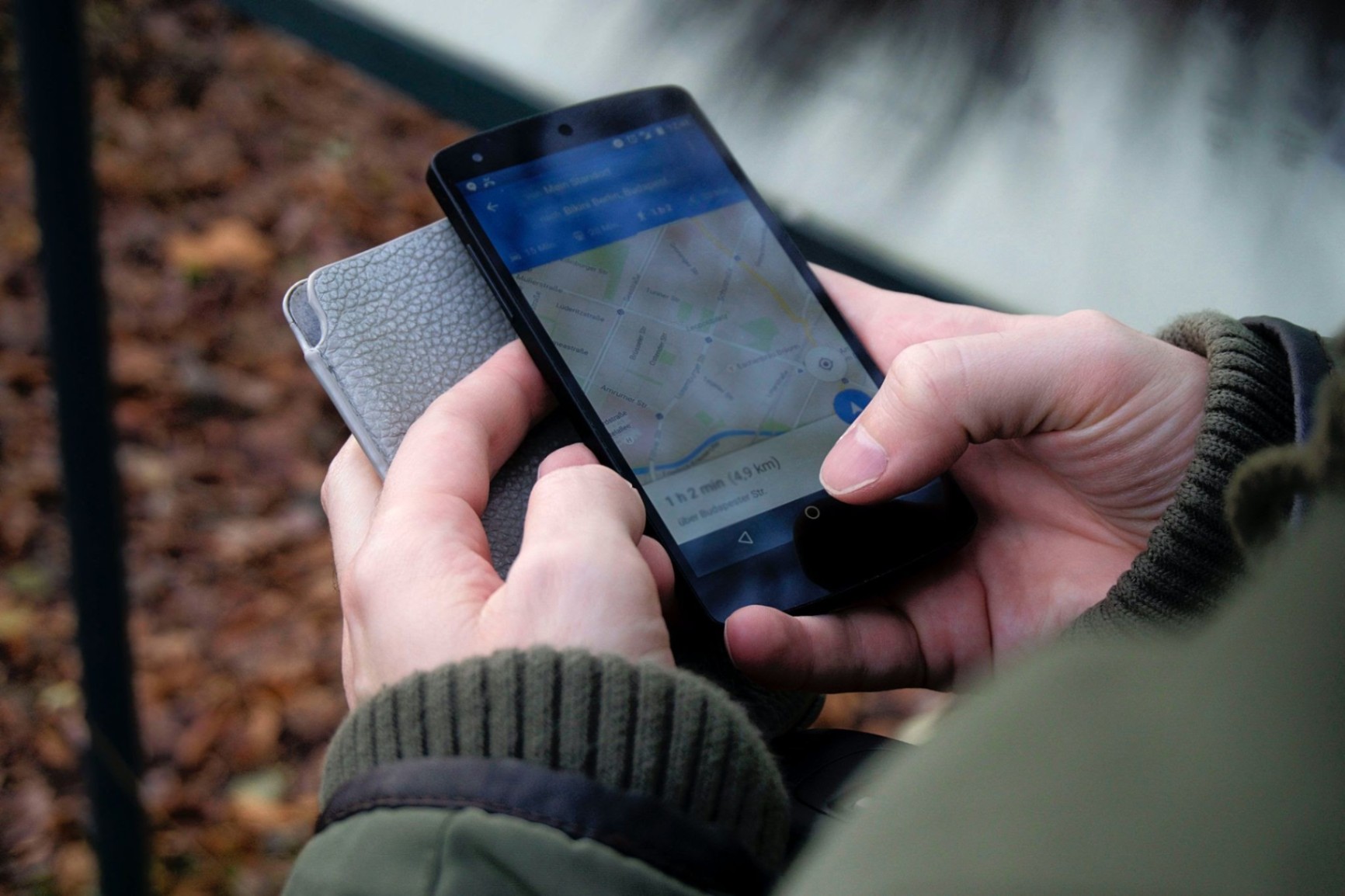 Citymapper
With over 10 million downloads, Citymapper is a must-have application to help every traveler with transportation and public transit. The app's transit map provides directions for walking, cycling, scooter trips, subway, ferry, cabs, ride-sharing, and bus rides.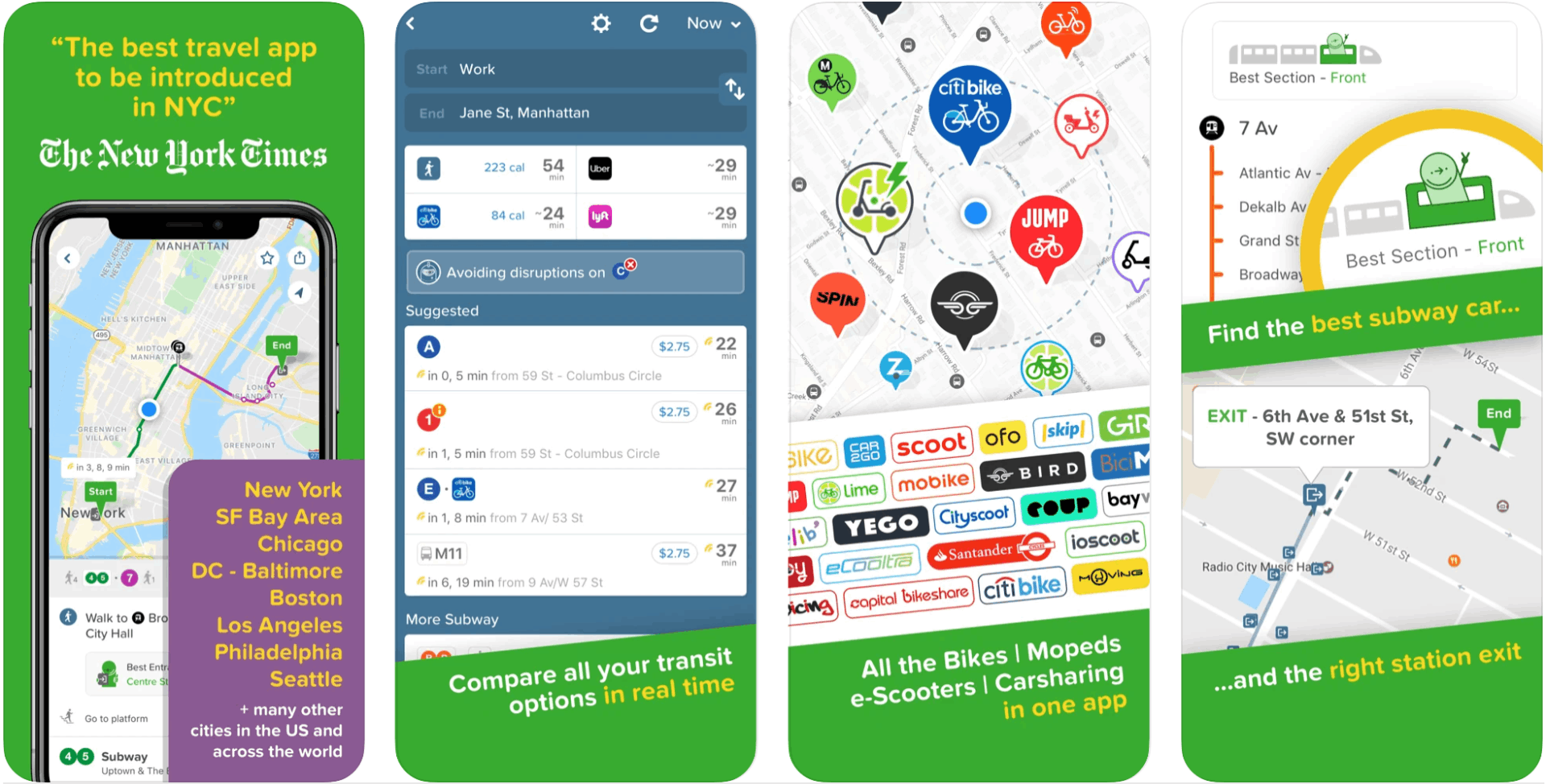 You can easily navigate your city with turn-by-turn directions. Choose between three different map views and locate nearby e-scooters and e-bikes. You do not need to worry about getting parking violations as the app also has you covered with its smart route planner and markers!
You can find information on the best routes to your destination with Citymapper. Beat the heavy traffic and rush hour through the real-time train and bus trackers, as well as live wait times and ETAs. Get alerted when it's time to get off the bus or where to exit on a subway or train station.
Moreover, you can also get updated and stay on top of schedules since Citymapper can notify you of any disruption, delay, or alternative routes right on your home screen.
More Features to Love
Personalize your trips by saving your destinations such as your house, workplace, and go-to stops for fast-trip planning. You can even use the app to subscribe to your favorite local subway, train, ferry line, or bus company for real-time alerts and updates.
The app also works offline for some areas such as the New York City subway, Manhattan bus transit, Brooklyn bus transit, Queens bus transit, and many others. See the list of supported cities where you can use this app on their website.
The app is available for download on the Google Play Store and the App Store.
Lyft
Lyft is another great app that is essential for travelers and commuters. It's a ride-hailing and ride-sharing application which allows you to find a vehicle and a driver to take you to your destination. Using the app is easy and anyone with a smartphone can take advantage of this service.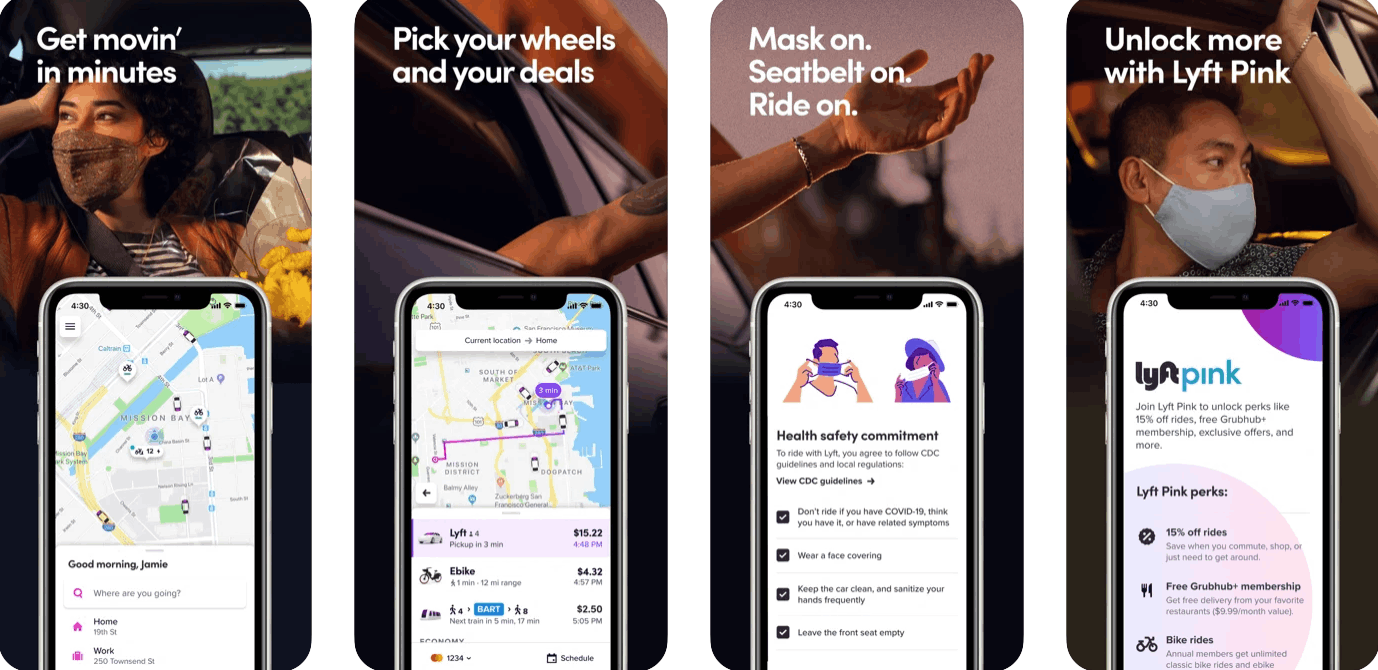 With Lyft, you can also rent cars, bikes, and scooters. You can choose among the nine options available to personalize and customize your travel for a seamless and enjoyable ride.
Lyft drivers are courteous and trustworthy which makes the service ideal for solo travelers and commuters who can often feel unsafe and uncertain with what to expect during commutes with these types of apps.
Lyft boasts competitive and affordable prices and direct and efficient routes in addition to great drivers and decent vehicles. Renting vehicles with Lyft is also a great experience because the vehicles are in pristine condition.
More Features to Love
Passengers and occasional commuters prefer Lyft over hailing cabs on streets because fares are quoted to the passenger on the app before the driver arrives. They are less likely to get scammed and ripped off by unfair drivers charging outrageous rates and fares.
Moreover, the app also shows the estimated time of arrival of the rider from their pick-up location. Using Lyft is pretty convenient as everything from finding a ride, choosing the destination, and paying is done within the Lyft app.
Lyft is available for free download at the Google Play Store and the Apple App Store.
Lime
Lime is a unique and innovative app that allows people to travel responsibly and in a more eco-friendly manner. With Lime, you can connect with an electric scooter or bike driver to take you to your destination. The app is available in more than 150 cities worldwide.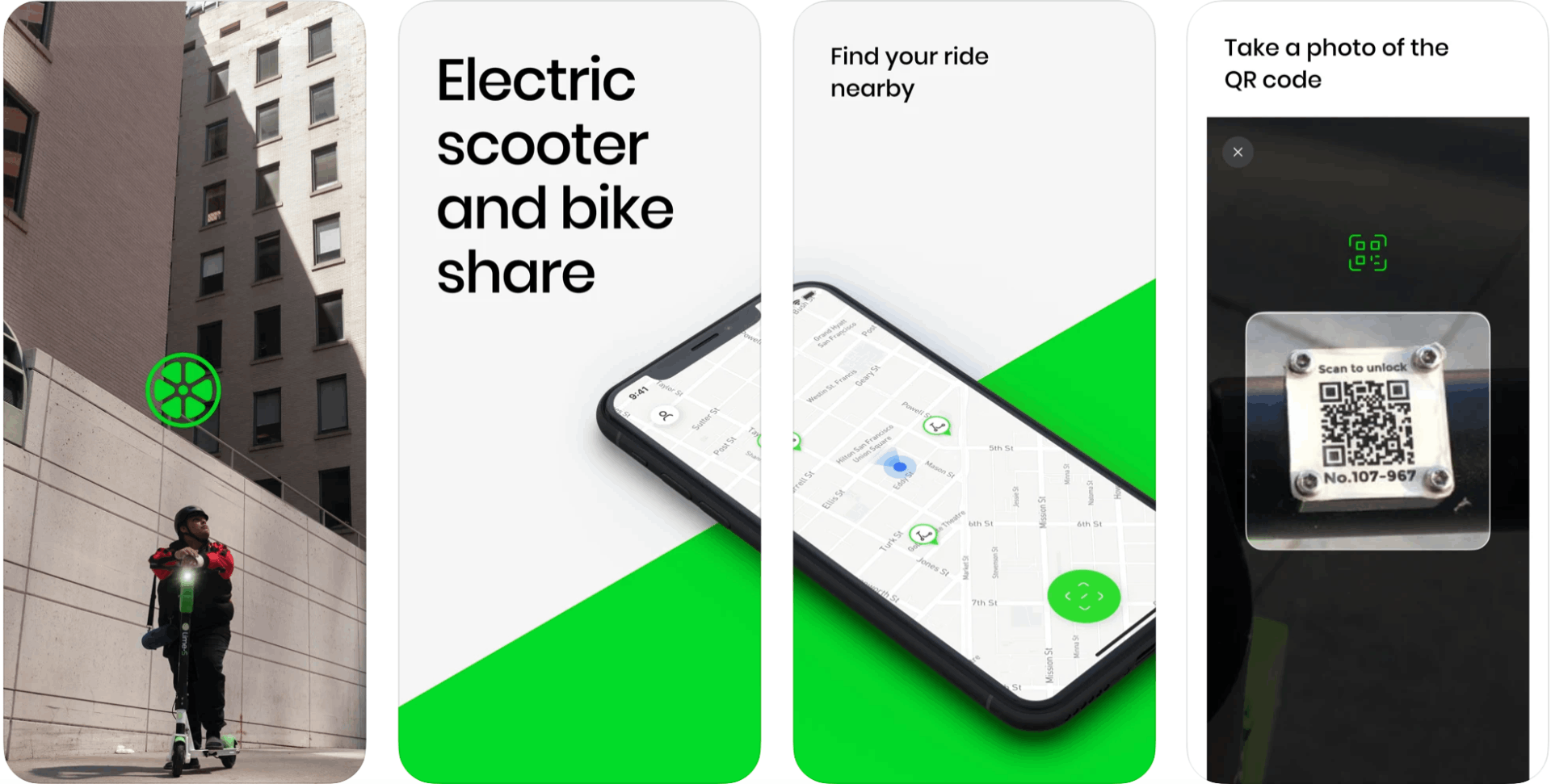 Whether you're traveling to work, school, running errands, riding with friends, or exploring a new place, Lime will surely provide you with an electric vehicle to use.
Lime's impressive fleet of scooters, bikes, and mopeds will surely give you a great ride to remember, all the while being carbon-free and saving the environment!
To start using the app, create an account. Then, you'll be asked to add a valid payment method so that you can directly pay using the app. Remember always to wear a helmet every time you ride and never ride on sidewalks.
The Carbon-Free Mission
Lime's developers aim to achieve a carbon-free future, creating cleaner and more livable cities where people can freely and sustainably exist.
Noting the significant amount of carbon emissions contributed by the transportation industry, Lime aims to revolutionize urban transport through electronic, shared micro-mobility.
You can download the Lime app for free from the Google Play Store and the Apple App Store.
Moovit
Moovit is a straightforward application that gets you where you need to be. The app displays all available local transit routes and lines that you can use in real-time. You can also use the trip planner feature for future travels in other locations.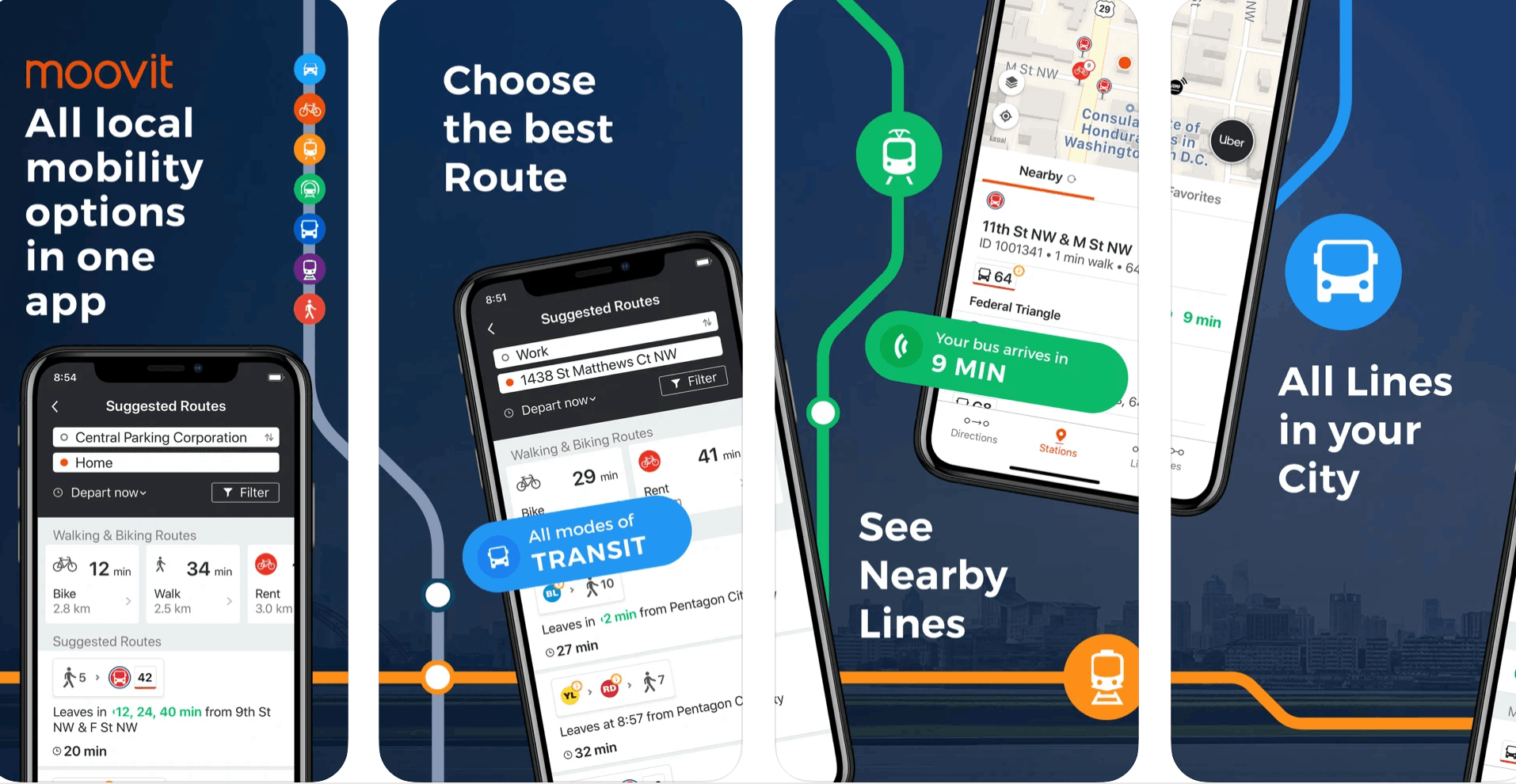 The app provides maps containing the stations, routes, and lines on the bus or subway that can be downloaded and exported as PDFs so you can use them offline, anywhere, anytime. With Moovit, you are notified of the real-time arrival times, as well as the full transit schedule.
Moovit also alerts you of the remaining number of stops until you reach your destination. Find critical alerts and service disruptions notifications for your favorite transit lines. The app also comes with step-by-step directions for optimal routes for the bus, train, metro, bike, or scooter.
You will love this app if you use a bike to get around the city because the app also shows bike routes and even helps you plan a route that includes the bus or train. This "one-stop-shop" app gets even better as you can also make your digital payments for the bus and train using Moovit.
More Features to Love
Moovit helps you get from point A from Point B in the most efficient and direct way, thanks to its extensive library of resources and data. Using GPS devices positioned on the buses, ferries, and trains, the app can provide an accurate estimated time of arrival so you can plan your trips accordingly.
If you're not so good with maps, this app uses augmented reality to help you locate your bus or train stop. Say goodbye to confusing 2D maps because the Moovit app can show you the exact photo of your location with the "Way Finder" feature.
You can find the Moovit app for download on the Google Play Store and the Apple App Store for all mobile devices.
Google Maps
One of the most valuable and essential travel apps is Google Maps. With its large database and continuous development, Google Maps is every traveler's best friend. Google Map features over 220 countries, along with businesses, establishments, restaurants, and other notable local places.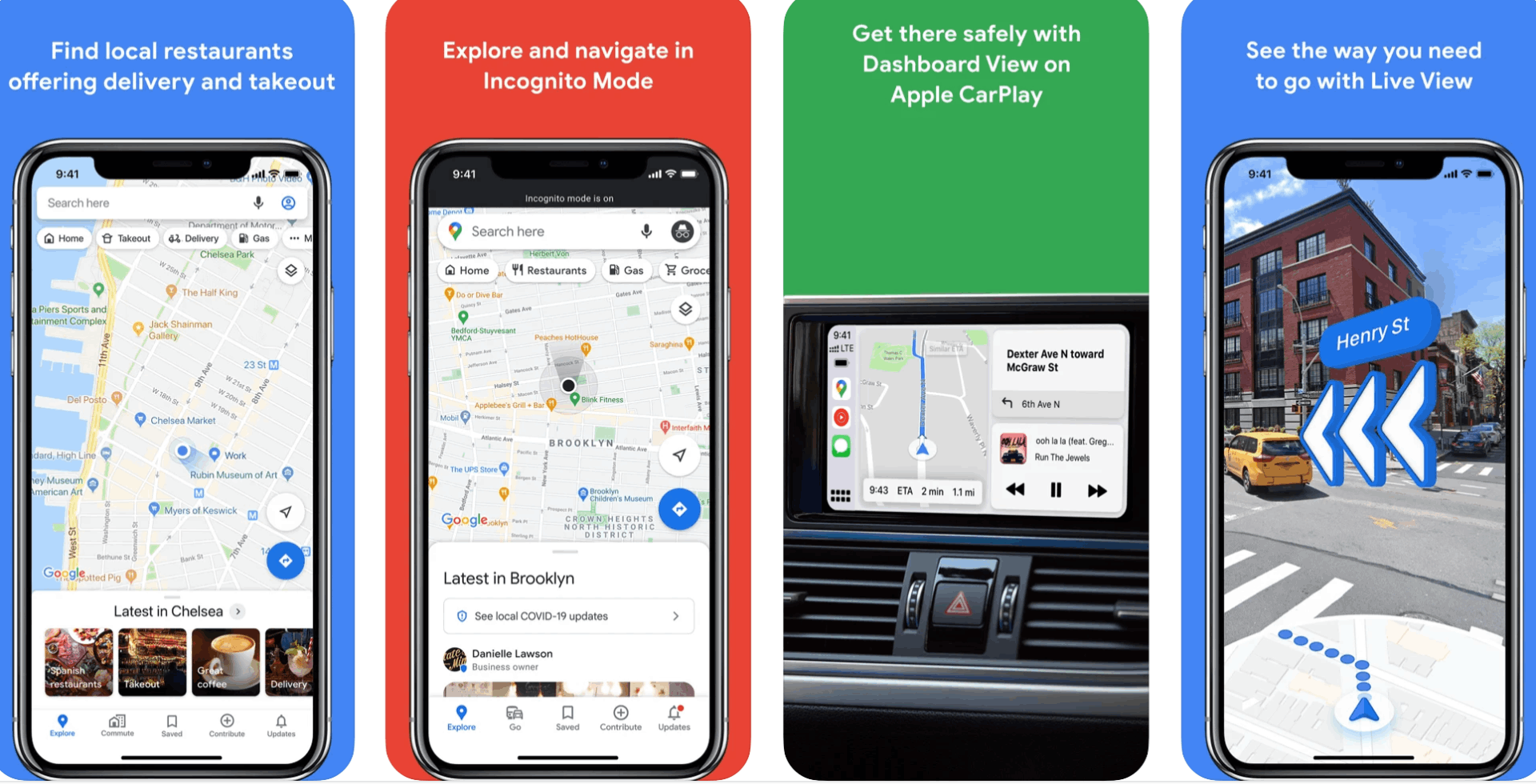 With the app, you have access to real-time GPS navigation, traffic, and transit info. You can search for places and destinations from a specific origin point, and Google Maps will provide you with several ways to get there, along with an estimated time of arrival.
The Live View feature is a helpful feature as one can virtually see the area or place and even roam around using arrows and directions.
For convenience, you should always download the offline maps to save data and battery. It's best to familiarize yourself with the place you are heading to and get a feel of it by visiting it via Google Maps. The app can also help you with your itinerary planning.
More Features to Love
Google Maps not only shows you a comprehensive network of travel options and commute lines to work with, but it also provides real-time updates on traffic and road conditions.
The app automatically reroutes you to another road or route if it detects road closures and incidents on your regular route.
Google Maps is available for free on both the Google Play Store and the Apple App Store.
To Sum Up
Commuting doesn't need to be a painful experience, especially since it's something that many people are forced to endure in their day-to-day lives. Commuting can be a breeze for anyone with the right technology. Take advantage of the available resources and maximize your efficiency with these apps.
with real-time navigation, up-to-date road information, affordable and courteous ride-sharing options, and various other transportation modes to try out, commuting can be flexible based on your desires. Take these apps for a spin and see if they'll be helpful for your trips.
Last updated on December 28th, 2022 at 06:03 pm