Korean electronics company Samsung is one of the top firms that has been making waves in the tech scene. It has been providing a deluxe experience to users by offering innovative, convenient, and overall cutting-edge features.
From its phones and tablets to its smartwatches, it is evident that Samsung is striving to create a user experience that not only feels luxurious but also versatile and enriching. Just take a look at the millions of users that remain loyal to this brand.
Of its latest offerings, the Galaxy Z Flip Phone is one of the most advanced and progressive devices. Want to know more about this state-of-the-art smartphone? Read on to learn more about it.
Galaxy Z Flip Phone Special Features
Galaxy Z Flip gives the phrase "flip phone" a spin. Think about the original flip phones with their most distinct characteristic: foldable form factor with hinges, non-touchscreen panels, and physical buttons. Because they are foldable, they can easily fit your pocket when folded.
Samsung's Z Flip lets you have a similar experience but with a thousand percent boost. Imagine having the ability to fold your current smartphone, making it more compact and having a much more flexible physical ability.
Opening it up to a clam-shell angle lets you place it in a standing position, eliminating the need for third-party tools such as stents. This is perfect for doing video calls and selfies.
The new Flex Mode lets you have full control of your camera. If you are wondering how a smartphone with a full 6.7" screen can be folded, just keep in mind that you are looking at Samsung's Infinity Flex Display.
AMOLED Screen
This AMOLED screen offers top-notch resolution and color quality with minimal bezels. Those who are annoyed by the notch will definitely love this phone.
Now, one concern about the original flip phones is that the constant opening-closing motion can wear down its hinges or affect its flex connection. The Z Flip guarantees a made-to-last component with its Hideaway Hinge and Sweeper technology.
As usual, this phone offers a superb front and back camera even at night. Positioned at the perfect spot, its back cameras offer a unique perspective for the view through your screen. This device comes in two colors namely Mystic Bronze and Mystic Gray.
How Much Does it Cost?
As with all of Samsung's products, the Galaxy Z Flip Phone is built with durability and quality in mind. Packed with cutting-edge features, you are bound to get a premium feel and experience with this device, which means that you may pay top-dollar for such a product.
Prices for a Z Flip starts at $799.99 with Samsung's trade-in program and Financing, while the same services can get you a Z Flip 5G for $949.99. Trading in a device with a cracked skin can cost $909.98 (non-5G) and $979.99 (5G).
Without any assistance, you can snag the non-5G for $1,299.99 and the 5G for $1,449.99. All devices mentioned coming with a 256GB memory. Keep in mind that availing Samsung Care+ can increase the amount.
What to Expect When You Get Your Galaxy Z Flip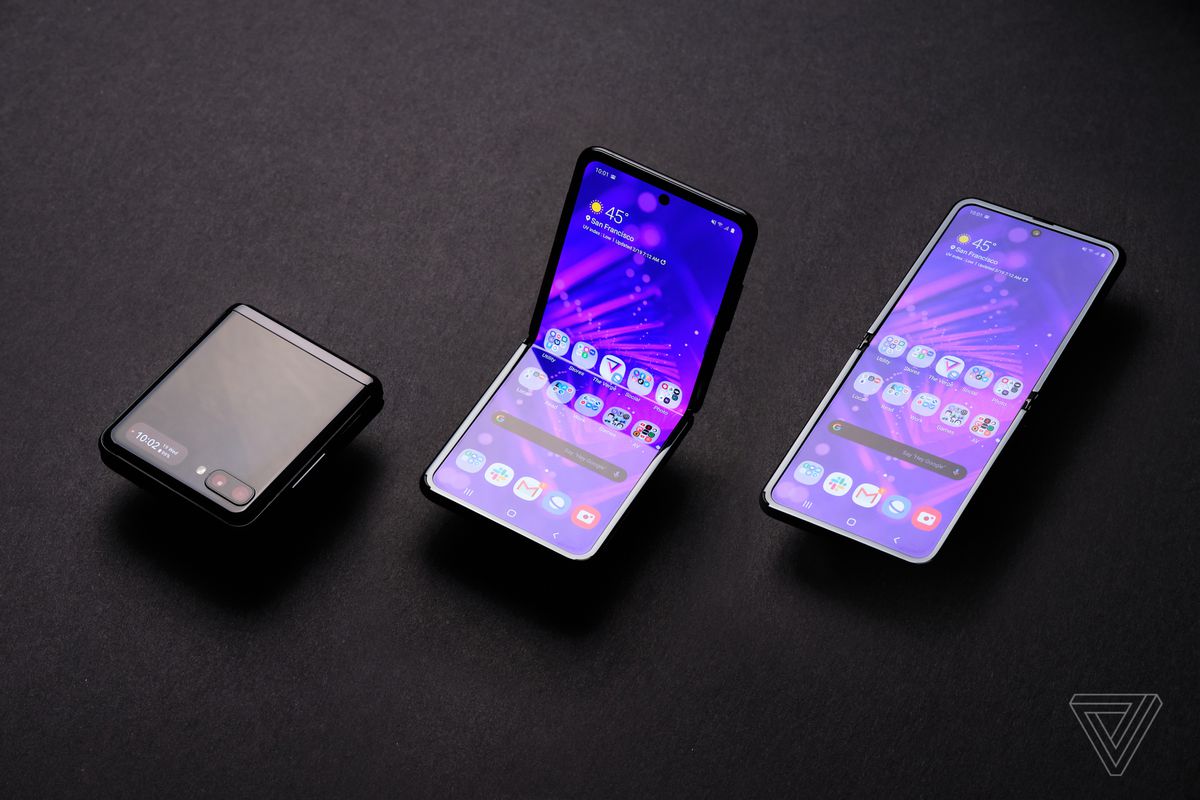 When you purchase the non-5G device, you will receive not only the product but also freebies such as the AKG-tuned in-ear monitor, connectors, a charger, and clear cover.
For the 5G-enabled device, you will be given the option to purchase a MOGA controller. This will give you 3 months of Xbox Game Pass Ultimate, letting you play more than 100 titles exclusive to Xbox.
Aside from these exciting offers, your device itself offers a whole lot more including the Wireless Powershare, which lets you share your phone's charge to your Galaxy Buds+, Watch, and even another phone. With 3,300mAh of battery capacity, this is definitely a useful feature.
You also have access to Samsung's very own smart assistant Bixby, Bixby Vision, Samsung Knox, and Super Steady.
The Bottom Line
Samsung has always been a reliable brand. With its Galaxy Z Flip Phone, you can enjoy the convenience offered by folding phones with all the best qualities of a Galaxy smartphone. Complete with features unique to Samsung, you can never go wrong with this device.