Nowadays, dating has transformed into a modern and digital approach. Several dating platforms have emerged that let you socialize with different people online and find someone that might suit your preferences.
If you are searching for dates, or are just interested in casual hookups, dating apps offer such opportunities. One of the many dating apps available online is called Happn. This app allows you to connect with people you cross paths with online.
If you want to test out the dating market, check out the Happn app. This article will discuss the purpose of the app, including related topics such as how it works, how to download, and more.
What Is Happn?
Happn is a social search smartphone app used as a platform for online dating. It allows users to like or dislike other users and allows users to chat if they like each other. The app's feed is location-based, so it depends where the user's phone is, then it lists potential matches.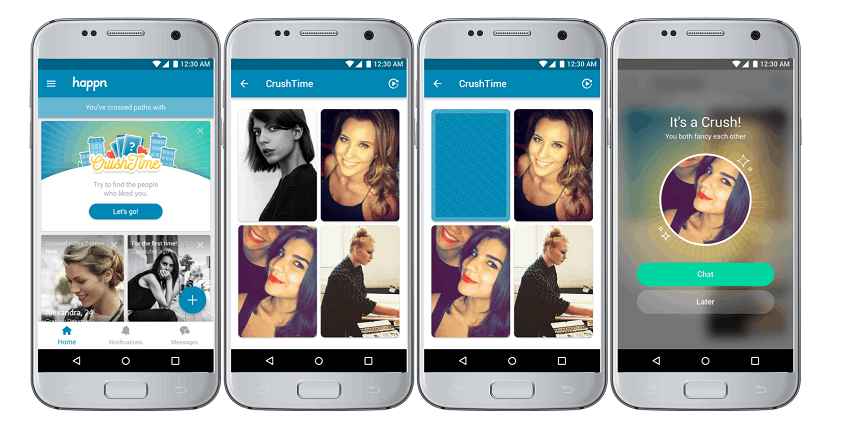 Happn aims to provide its users with a way to maximize their opportunities to cross paths with some they like. Using this app, the user has the chance to find the people they encountered and create connections.
In January 2014, Happn was launched and developed by FTW & Co. Didier Rappaport is the CEO and founder of the app. This dating application is available on both iOS and Android devices. Since its introduction, the app has received a positive response from the public.
In July 2014, the app counted 40,000 daily users while in January 2016, the app reached 10 million users. Currently, Happn has a total of 100 million users, 4.9 million messages sent and received per day, and 1.5 million new users per month.
Main Features
Happn user's profiles shos on the app as you cross paths with another user. The program lets you search individuals with whom you have crossed paths within a distance of a few kilometers, whether or not you have met them.
When you are interested in someone you have crossed paths with, you can secretly Like them on the app. That person will not know unless you have a mutual feeling. To let the person know that you like them, you can even send a FlashNote and the app will deliver a notification.
You get a Crush when the two of you like each other. After this happens, you can begin a conversation together. However, remember that before you get a Crush, you can also send a message via a FlashNote. More enhanced communication, after a Like becomes a Crush and you can chat or video call each other.
How to Download
Happn is a free app available to download on your phone or tablet from the Apple App Store and the Google Play Store. It is compatible with iPhones using iOS 10 or higher and Android devices using version 5 and above.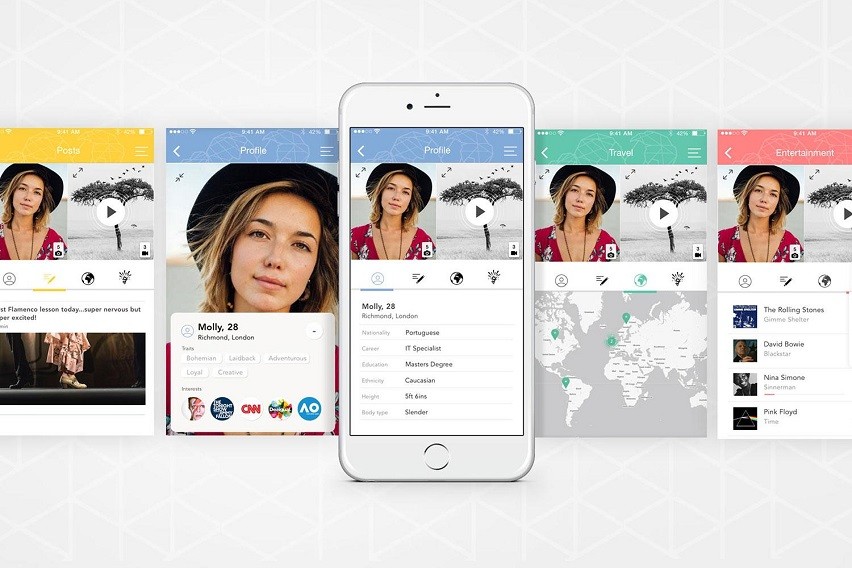 To download on Android, go to the Google Play Store on your device, type Happn on the Search tab. Once you found the app, click Install. Wait until the download completes, then you can run the app and access its features.
To download on iOS, go to the Apple App Store on your device. Find Happn and then click Get. Allow the app to finish downloading. Afterward, run the app and start exploring its functionalities.
When you have already installed the application on your device, you can now register through your mobile phone number, Facebook account, Google account, or Apple ID.
In-App Purchases
The installation and use of Happn are free of charge. You can upgrade to Premium by buying a membership if you want to get access to more features.
The Premium upgrade allows you access to the list of people who have liked your profile. Aside from that, have up to 10 FlashNotes to send every day and enjoy the app without advertisements.
Additionally, you can hide important personal details, and arrange Invisible mode. You may use the video call five times up to an hour, and even backtrack when you suddenly skipped over a profile. You can discover more features as you use the app.
Quick Guides for Using the App
For this app to work, the other person has to be connected to the Happn app in order to be on your list. The user should also have similar preferences and have crossed paths with you. By checking the Map, you can search all the locations you went to and look for the people with whom you have crossed paths.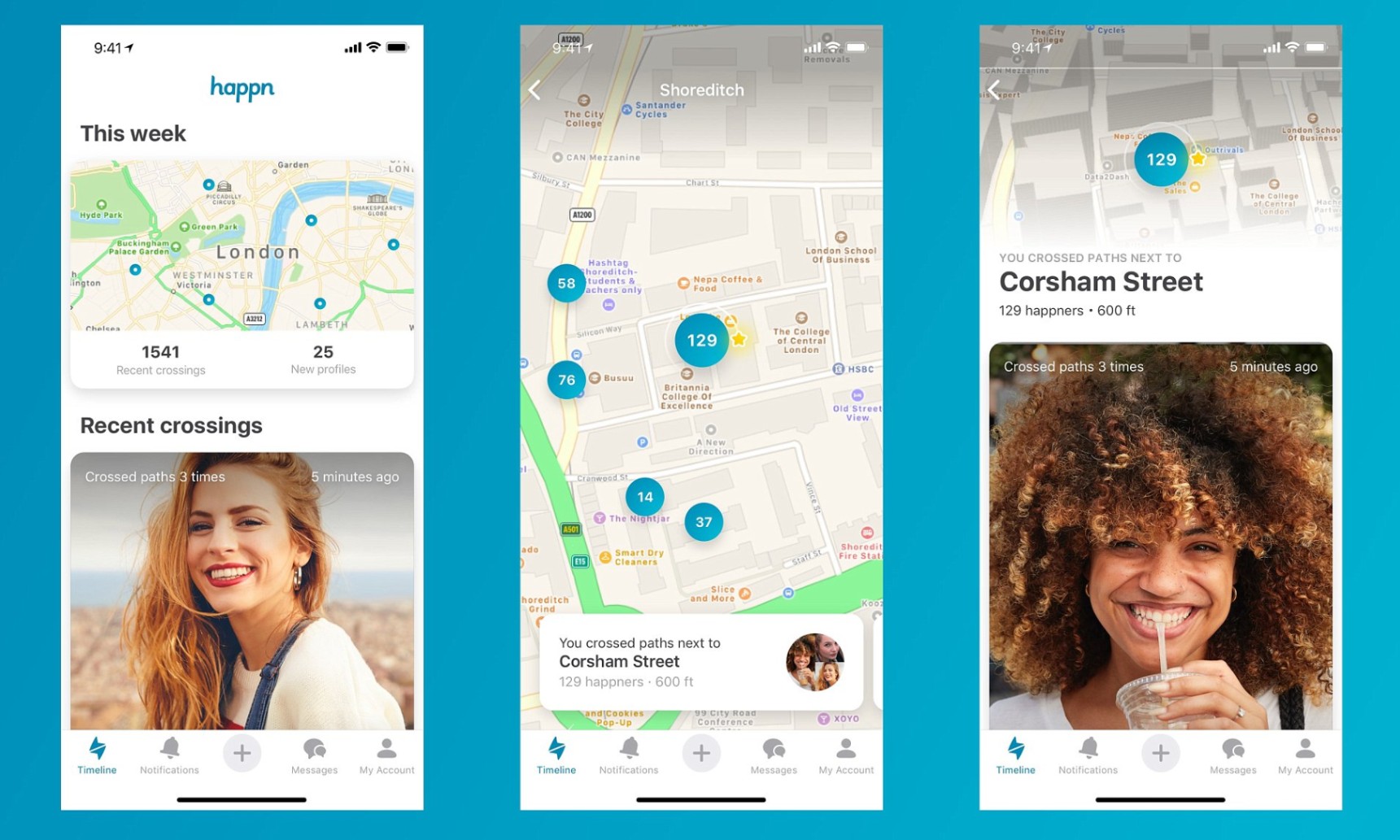 Happn Map is somewhat the same as your Timeline but presented in a map form. During the 14 previous days, you will see all the key places where you have crossed paths with users.
The Map helps you to view the timeline differently, for an easier and quicker way to find users with which you have crossed paths. Remember that the profiles that you have selected to hide are not shown from the Map.
You can Like or send a FlashNote to anyone you want to be able to interact with. You can also hide a profile you are not interested in. The user will not know and you will no longer encounter each other on the app.
Difference Between Like and FlashNote
Liking a user's profile is a secret action of the app. If it is mutual, that's the only time you will discover if you both liked each other. Whereas, sending a FlashNote to someone is not a secret action.
Once you have sent a FlashNote to another user, that person gets a notification and decides whether to respond or ignore the message.
You get a Crush if both you and the other user Liked each other and clicked the heart button. You will receive a notification when you have a Crush. Then, you can finally start a conversation with your Crush.
User Profile Certification
The blue badge on a user's profile indicates that the profile has been verified and certified. Get your certification to convince more the users you cross paths with and improve your odds of having Crushes.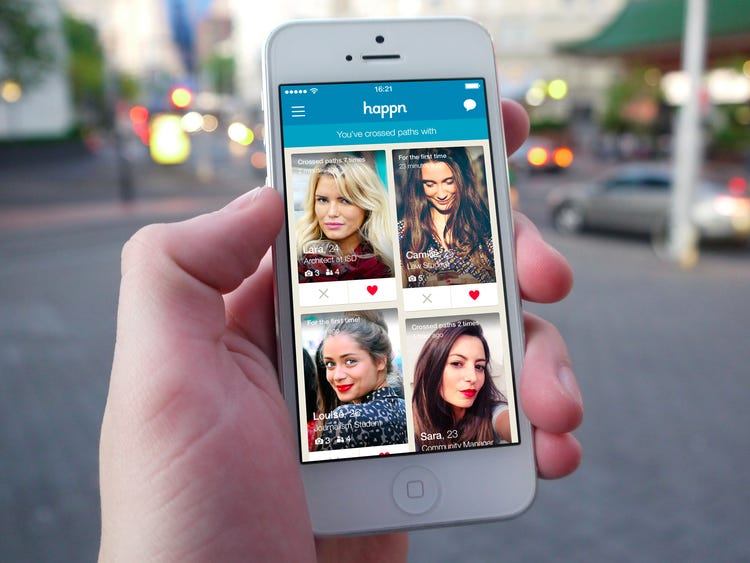 Any Happn user can receive a profile certification. Simply go to the edit page of your profile, click "Let's go", and follow the instructions.
You need to imitate a head-shaking motion while looking at your device's screen. Afterward, the biometric data from the video recording will be matched to your profile photos. Your profile will be certified if you pass the validation. If it does not succeed, you must repeat the process.
Take note that if you change your pictures, your badge will be deleted. You will have to do the profile certification process again to attain the blue badge.
Concerns About Profile Certification
If your profile has still not been certified, there could be some reasons for this. Perhaps you have just finished the process of certification and it is still in progress. Otherwise, other factors might have influenced the failure of the application process.
Through multiple pop-ups, you will be notified about the reason your certification may have failed. Poor video quality is one of the factors. Another could be a lighting issue, either you had not enough light or too much light. It could also be related to your photos not matching the video.
It is also possible that you or were not appropriately facing your screen or did not look enough at the badge. In case you did not receive a notification, and you have tried all you can do but still not able to get a certification, you may contact the app's customer service.
Security and Privacy
To learn more about Happn's Terms of Service and Privacy Policy, user's can check on the app going to My account – App Settings. The information is also available on Happn's website, by clicking the tabs at the bottom of the page.
Happn also respects their member's rights. Members have the right to access which means they can ask the company for their data in an accessible format. This right is according to Article 39 of the French Data Protection Act, and article 15 of the GDPR.
A Member can exercise the rights, granted that the identity has been proved and verified. To practice the rights, the member must send a letter or an email or make the request directly on the app.
The company guarantees the safety of the app users by using third-party experts in the sector. They work on technological and organizational resources to host Happn users' data securely and reliably.
Reciprocity, Geolocation, and Reporting
The app focuses on the rule of reciprocity. Someone you are not interested in cannot send you a message. Users can only communicate with someone if they have both liked each other. Without fear of spamming or threats, this principle of reciprocity lets you use the app at ease.
Confidentiality is the priority of the app. Thus, a user's location will not be visible to other users, only the places where you crossed paths will be available. However, the geolocation is active always so the app can deliver you the users you crossed paths with.
In case you encounter any inappropriate behavior at any time, you can report the profile or block a user.
Conclusion
Happn is a mobile app suitable for those interested in dating in a modern and digital way. The app aims to help people connect with other people they cross paths with in real life. Using this app offers many features to make a dating experience easy and fun.
Last updated on December 23rd, 2022 at 07:50 pm